Since everyone is (still mostly) staying home because of the ongoing COVID-19 pandemic, I'm sure you won't want to waste time sifting through Netflix's extensive catalogue of shows and movies just to decide on what to watch. The streaming giant updates its site every day, week, and month with new content, so I'm here to save your precious time.
Here are my personal recommendations and highlights for Netflix Malaysia's March 2021 lineup and how to fill up your free time with worthwhile content at home:
Pacific Rim The Black (4 March 2021)
Pacific Rim The Black is Netflix's upcoming animated series set in the same universe as 2013's Pacific Rim by Guillermo Del Toro and 2018's Pacific Rim Uprising by Steven S. DeKnight.
The seven-episode-long (30 minutes each) anime comes from Legendary Entertainment, and co-creators Craig Kyle (Thor Ragnarok) and Greg Johnson (X-Men Evolution).
The synopsis reads:
"There was a time when Kaiju rose from the Pacific Rim only to encounter gigantic robots, Jaegers, built to fight them back. That time has passed.

Now, Australia has been overrun by Kaiju, forcing the evacuation of an entire continent.

Left behind, teenage siblings Taylor and Hayley embark on a desperate search for their missing parents, teaching themselves to pilot a battered, long-abandoned Jaeger to help in their quest and give them even the slightest hope of surviving."
The animation production studio is Polygon Pictures, known for the Netflix Original Anime Series Levius, Ajin Demi-Human, and the Godzilla Netflix Anime Movie Trilogy.
The Lost Pirate Kingdom (15 March 2021)
It's been a while since we've had good pirate content like the earlier Pirates Of The Caribbean movies and Starz's Black Sails TV series. Perhaps this new documentary series will scratch that pirate itch, with its re-enactment and dramatization of the golden age of piracy in history.
The synopsis reads:
The real-life pirates of the Caribbean violently plunder the world's riches and form a surprisingly egalitarian republic in this documentary series.
Sky Rojo (19 March 2021)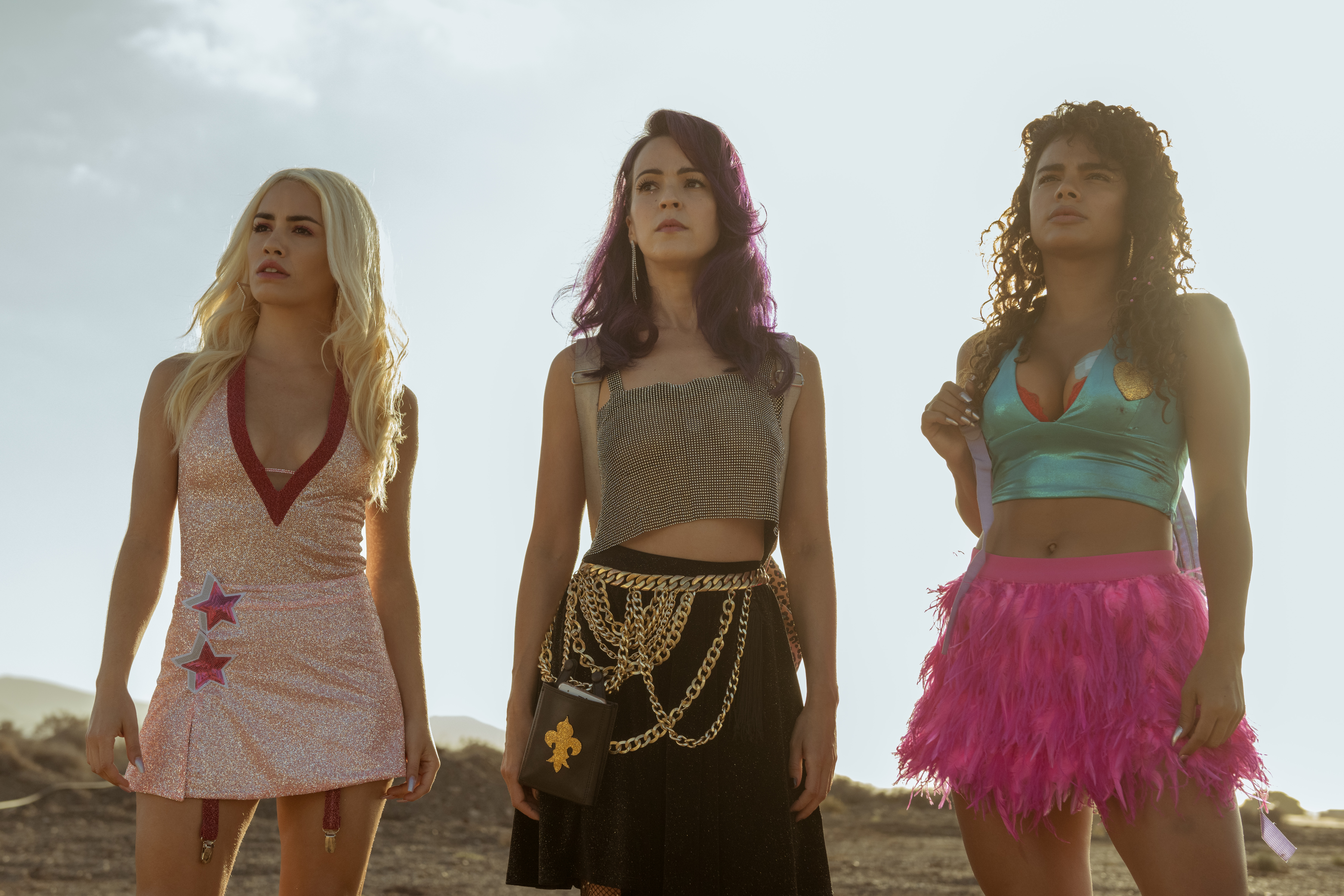 From the creators of Money Heist or La Casa De Papel, comes Sky Rojo, a new Spanish action crime drama where three women embark on a wild and crazy journey in search of freedom while on the run from their pimp and his henchmen.
DOTA Dragon Blood (25 March 2021)
Featuring stunning animation from Studio Mir (behind The Legend Of Korra and Netflix's Voltron Legendary Defender) and an epic story from Ashley Edward Miller (X-Men First Class and Thor), DOTA Dragon's Blood offers a new vision of the Dota universe for fans around the world to experience and discover.
The sweeping fantasy series based on the DOTA2 universe tells the story of Davion, a renowned Dragon Knight devoted to wiping the scourge from the face of the world. Following encounters with a powerful, ancient eldwurm as well as the noble Princess Mirana on a secret mission of her own, Davion becomes embroiled in events much larger than he could have ever imagined.
The Irregulars (26 March 2021)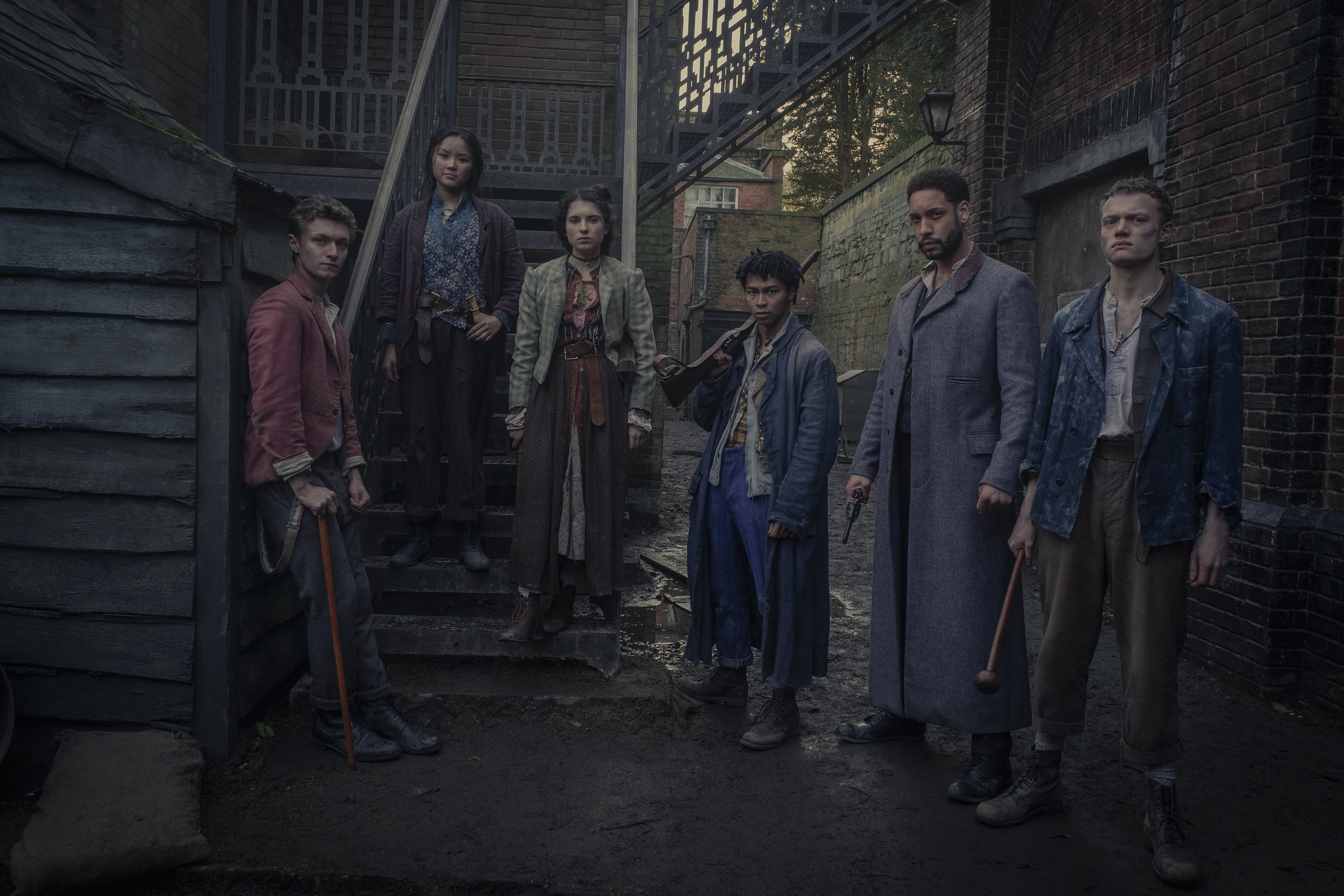 The Irregulars is a British crime drama streaming television series developed by the Drama Republic and inspired by the works of Sir Arthur Conan Doyle. Created by Tom Bidwell, it features the Baker Street Irregulars working for Dr. Watson saving London from supernatural elements.
The first season will have eight episodes, and the synopsis reads:
In 19th-century London, a group of misfits works to solve supernatural crimes at the behest of Dr. Watson and his elusive partner, Sherlock Holmes.
---
Those are just several selected highlights from next month's offerings of new TV series and movies on Netflix. Now you can plan your Netflix binge-fest for March 2021.