I'll be frank with you. Like a lot of other people, I wanted a PS5 at launch. I've never purchased a gaming console at launch in my life due to financial reasons, but now that I could finally afford to get one at launch, I was excited at the prospect of getting my own PS5 when it officially launched on 11 December 2020 in Malaysia.
Alas, I ultimately didn't manage to get one due to extremely limited stock and scalpers gobbling every console they could get their grubby hands on. It wouldn't be until a month or so later that I was able to grab a pre-order for the second batch of PS5 consoles in Malaysia. On 21 January 2021, I received what I have clamoured for since last year.
After being with my PS5 for about a month, I can somewhat answer the question: Should you buy a PS5 now, or should you wait? I'm definitely gravitating towards the latter as of now, but I've listed my personal pros and cons so far in this article. However, if you're looking for a more straightforward review, you should head on over here instead.
PS5 User Interface Pros & Cons
While I try to be as impartial and unbiased as I can as a writer, my friends would often call me a PlayStation shill. I won't lie; I've been primarily a PlayStation fan all my life. I grew up with PlayStation, and that makes me very fond of the company as a whole. However, to encapsulate my experience with the PS5, I have this to say:
My first month with the PS4 was definitely a better experience than my first month with the PS5.
I'm still trying to get used to the PS5 UI and it takes some getting used to. Compared with the PS4 UI, it feels confusing and it takes about a few more button presses to even do anything. Sure, the PS5 UI is definitely a lot faster than the sometimes laggy PS4 UI and I love that the PlayStation Store is now integrated into the PS5 UI, which means that it's both easier and faster to check out games there.
One thing I hate the most about the PS5 UI is that it's now actually more of a hassle to check out your trophies. Fellow trophy hunters out there will find this to be an annoying problem. On the PS4 UI, all the trophy lists for all your games were easily accessible on the top navigation bar at the click of a button. The PS5 no longer has that. Instead, I have to return to the home screen and find the individual trophy lists under each respective game.
What about the PS5's new feature; Activity Cards? They offer something the PS4 didn't, which trophy hunters will certainly appreciate. Clicking the PlayStation logo home button on your DualSense controller will lead to the Activity Cards popping up, and you'll be able to see your progress on any given trophy you're currently working towards.
For example, I had to kill 100 enemies using the Shield Surge ability for a trophy in Control Ultimate Edition. On the PS4, there's no way of knowing how much progress you've made or how many enemies you've successfully killed with the aforementioned ability. All you can do was just keep doing the same thing over and over again until the trophy pops up.
On the PS5, the Activity Cards will now keep track of your progress on these trophies. This means that I can find out exactly how many enemies I've killed with the Shield Surge ability at any given time, allowing me to better keep track of the trophies I'm trying to obtain.
Another PS5 improvement over the PS4 is how much better it is to record gameplay now. You can change this in the settings but I made it so that I could start recording gameplay footage simply by pressing the Create button (what was previously the PS4's Share button) twice. What makes the experience so much better is that now there's a timer. Recording press single button and hold to record the last how many minutes at the top of the screen, showing you how long you've been recording.
This may not seem like much, but recording on the PS4 made me anxious at times because I didn't know how long I was recording at any given time (there was only a single red dot at the top of the screen to indicate that you were recording gameplay). Plus, even if you don't start recording gameplay manually, you can just as easily save the last 60, 45, 30, or 15 minutes of your gameplay session at any time simply by holding the PlayStation logo home button on the DualSense controller.
Oh, and here's a piece of advice for anyone who's planning to get a PS5: before you start playing any games, just go to the settings and turn off the trophy video recording setting. On the PS5, the default setting is that the console will record 15 seconds of gameplay footage for every trophy that you obtain. These videos will accumulate as you obtain more trophies and take too much space out of your already starved-for-space PS5 storage. Do you really need all that 15-second trophy gameplay footage? I don't think so.
There's also the matter of the things I used to take for granted on the PS4. For example, when I was on my PS4, I liked to check which of my friends were playing the same game. That was easily done on the PS4 by simply scrolling down any of my downloaded games. In comparison, on the PS5 UI, I still can't figure out how exactly to do that.
That's essentially the problem. I've had to relearn some actions while transitioning from the PS4 to the PS5 UI. That could be considered normal for any OS/UI upgrade (like if you switched from Windows XP to Windows 7/8/10), but why is it that I can't do certain actions on my PS5? In theory, I should be able to perform any action on the PS4 UI faster and in an improved manner. One month later, I'm still not comfortable with the PS5 UI and I don't know when it will finally "click" for me, if ever.
Last but not least, remember all those cool PS4 themes that you downloaded or even purchased over the years? Oh, yeah, sorry, folks, but they're all rendered useless on a shiny new PS5. The PS5 UI has a dynamic background that changes depending on which game you're on. You can no longer customize your home UI with a personalized theme, and that sucks.
I could probably rant more and more about the million things that the PS5 UI is better or worse than the PS4's, but the ones I've mentioned above are probably the biggest ones. In other words, the PS5 UI is more than a little divisive. Maybe you'll prefer to stick with the PS4 for a little bit longer while Sony keeps improving and tweaking the PS5 UI in the future.
667GB Of Usable Storage Is Too Little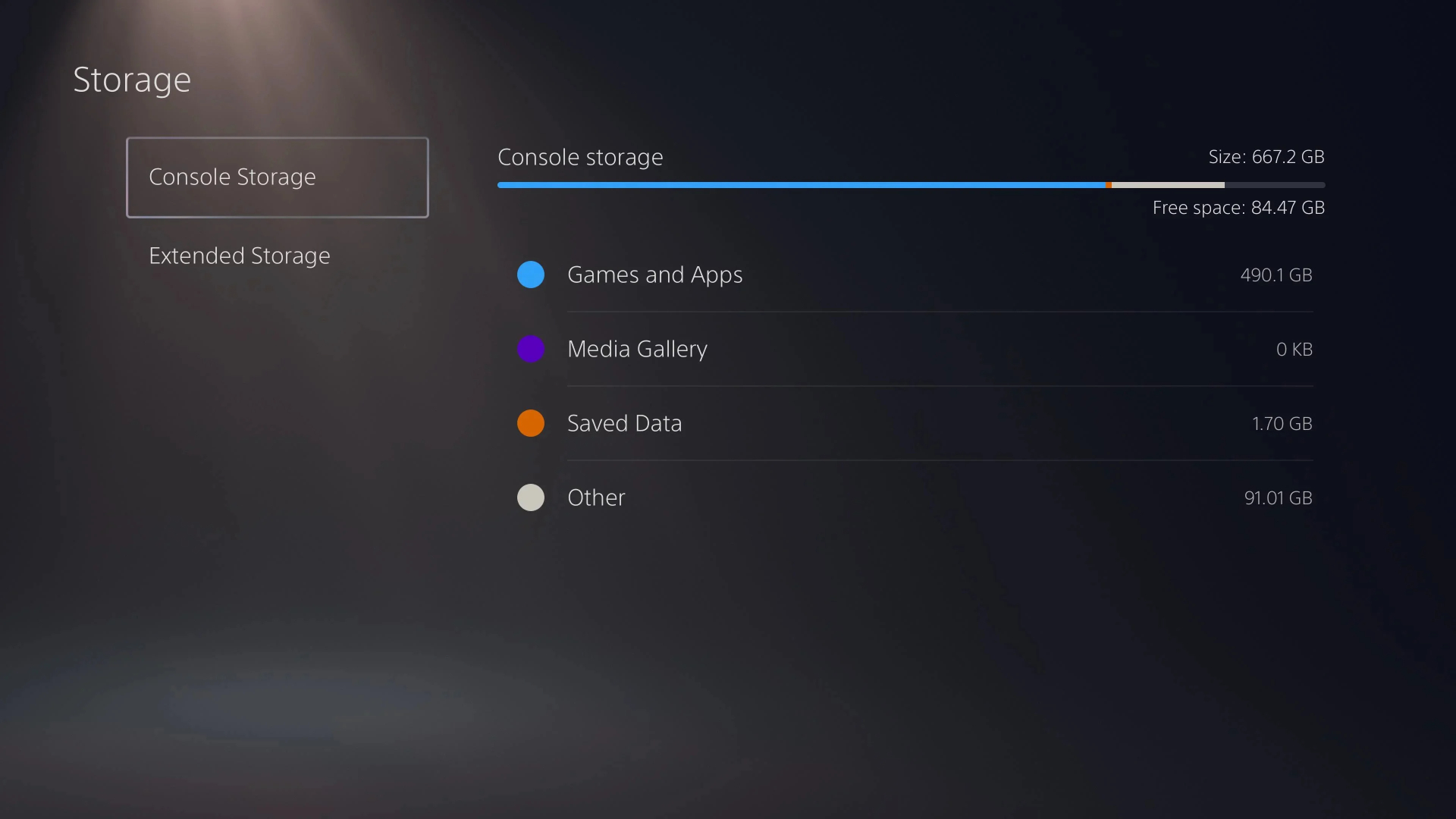 Yes, this is a bigger problem than expected. Look, even my PS4 Pro had usable storage of about 800+ GB, which is almost 200GB more than the PS5's paltry 667GB available space. It may not seem like such a big problem at first, but you have to consider several things in mind. PS5 games take up more space than PS4 games ever did, and that's not even mentioning the 4K or 1080p 60FPS gameplay footage recorded on the PS5, which takes away even bigger chunks of space.
I never really had to worry much about storage space on my PS4 Pro. In general, I just downloaded any games I wanted to play and delete the ones I no longer do. However, at the end of it all, I still had enough space to keep any games I wanted without deleting them (even though I rarely played them), and I could still keep most of my screenshots and gameplay footage.
On the PS5, I was getting worried about storage space from the very beginning. The first thing I did was turn off that dumb default trophy video recording setting and I also had to think twice about what games I wanted to download. Even with the privilege of fast Internet speeds, it's still frustrating. Oh, and did I mention that you could only download stuff one at a time on the PS5? Yeah, and it's a hassle that I now have to micro-manage my PS5 media (screenshots and gameplay footage) a lot more since they take up so much space when accumulated.
I never had to use any additional external storage on my PS4 Pro, but I'll soon have to on my PS5, at this rate. That means churning out even more money for extra hardware that I shouldn't really need in the first place. If you're worried about storage space, then you should know that 667GB is nowhere near satisfactory.
No New Exclusives, Just Replaying My PS4 Games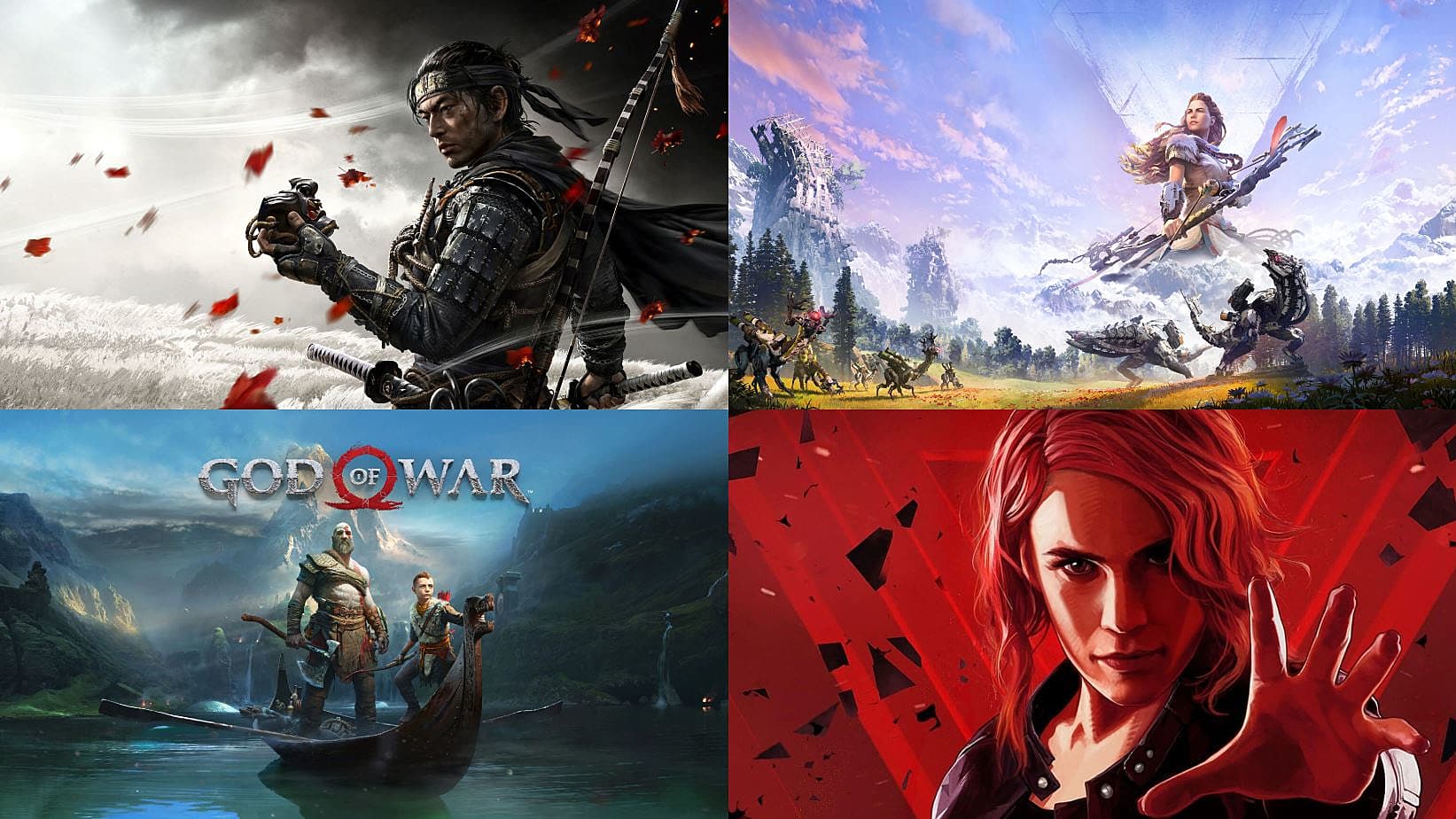 Okay, that's a bit of an exaggeration but my point still stands. Yes, there are new game releases on a weekly basis, so there will always be new games to play on the PS5. However, I'm referring more specifically to console exclusives. You know, the games that make you want to actually buy a PS5 in the first place?
Unfortunately, the "lack of games" problem I predicted in my Here's Why You Should Or Should Not Buy The PS5 At Launch piece from last year came true. Three months after the initial launch of the PS5 in November 2020, what does the PS5 have to show for itself in terms of exclusives?
If you disregard games that are also available on the PS4 (like Marvel's Spider-Man Miles Morales and Sackboy A Big Adventure), we're left with Demon's Souls, Bugsnax, and… Destruction All-Stars. Not exactly console sellers, yeah?
What about future games like Horizon Forbidden West, also coming to the PS4? If these so-called PS5 exclusives are coming to the PS4, that lessens the incentive and purpose of buying a PS5 in the first place, especially when gamers could save a lot of money and just play these games on their existing PS4.
It's sad that my point from last year still holds true several months after the PS5 has launched. After my one month with the PS5, all I've been playing on my PS5 are games I already previously played on the PS4 like Control Ultimate Edition, Nioh 2, Assassin's Creed Valhalla, 2018's God Of War and more. Sure, these games run, perform and look better than their PS4 counterparts, but I could still get relatively the same experience on my old PS4 Pro.
What's been the highlight of my one-month experience with the PS5 so far? The answer is the Resident Evil Village demo released last month, which was a PS5 exclusive. For about the 20 minutes that it took me to finish the visual demo for the first time, it made me feel justified getting a PS5.
After those 20 minutes ended, I'm back to playing my old PS4 games on my shiny new PS5. That's the reality and honest truth. It's February 2021 now, and the next true PS5 exclusive is a whopping two months away; Housemarque's Returnal is coming on 30 April 2021. After that, we're getting Arkane Studios' Deathloop (which is only a one-year timed exclusive) in May 2021 and Insomniac Games' Ratchet & Clank Rift Apart in June 2021.
We recently learned that one of the biggest and most anticipated PS5 games, Gran Turismo 7, has been delayed to 2022. This makes the PS5's 2021 exclusive lineup even more sparse than it already is. In the same interview that Sony Interactive Entertainment president and CEO Jim Ryan revealed the racing game's delay, he only mentioned several games to be coming in 2021 by name. These include Ratchet & Clank Rift Apart (which already has an 11 June 2021 release date) and Horizon Forbidden West (which doesn't have a release date or window as of yet).
He neglected to even mention what is probably the biggest potential console-seller that the PS5 has; the upcoming sequel to 2018's God Of War. Apparently titled God Of War Ragnarok, this game has only had a few-seconds-long teaser last year and that was it. Gran Turismo 7 had gameplay footage and even that has been delayed to 2021. It seems less and less likely every day that Sony Santa Monica's follow-up is possibly releasing in 2021.
Ask yourself: would you be willing to just keep playing improved and updated versions of PS4 games? Sure, games like the upcoming Final Fantasy VII Remake Intergrade (releasing on 10 June 2021) might be worth it because the Yuffie episode is exclusive to the PS5 (recently announced in the PlayStation State Of Play February 2021 live stream).
However, most other games just get updates that make them run and look better without any new content to speak of.
Before you buy a PS5, you'll have to take all that into consideration. Are you willing to just play multiplatform games in between sparse monthly exclusives? Are those exclusives even enough to make a PS5 purchase worth it for you? I'm a massive fan of the Ratchet & Clank franchise and I already feel justified with the anticipation of that one game, for now. However, that won't necessarily be the case for other gamers, who might find the lack of PS5 exclusives to be a deterrent to buying a PS5.
To Buy Or Not To Buy?
As time goes by, I seem to be spending less and less time on my PS5. Part of that is just because I'm too busy with work and other stuff, but there's nothing much pulling me towards playing the PS5 even during my free time. I find myself drifting away from the PS5, and there's really nothing that can cure that except for the release of some exciting new games.
Just a month ago, I would've told everyone to get a PS5. I myself wanted to get a PS5. A month later, and I do have a tinge of regret. Perhaps I could have waited, and wouldn't have lost out on much. I could play most of everything else on my PS4, so what's the point of a PS5? Having your PS4 games run better and a UI that's both arguably better and worse?
If that's all there is to the PS5 right now, it's really not worth the hassle to buy one, and I say that as a lifelong PlayStation fan. The odds are that by the end of 2021, things could be very, very different. My advice is probably is to wait at least until the holiday season in 2021. By then, the PS5 UI could be more stable, there'll be more games, and fingers crossed that PS5 stock will be more readily available.
Related