Genshin Impact New 1.5 Update Launches This April; Features New Ice & Fire Gachas & Housing
Mihoyo has unleashed a ton of details of its upcoming 1.5 update, slated in the next few weeks. The company also teased a bit of what's in the future, particularly with a certain new continent the game's Traveler will get to visit soon.
New 1.5 Gachas
What would Genshin Impact be without new heroes & adventurers? Joining the current roster are Cryo swordswoman Eula (5-star) and Pyro magician Yanfei (4-star).
Eula (5 star)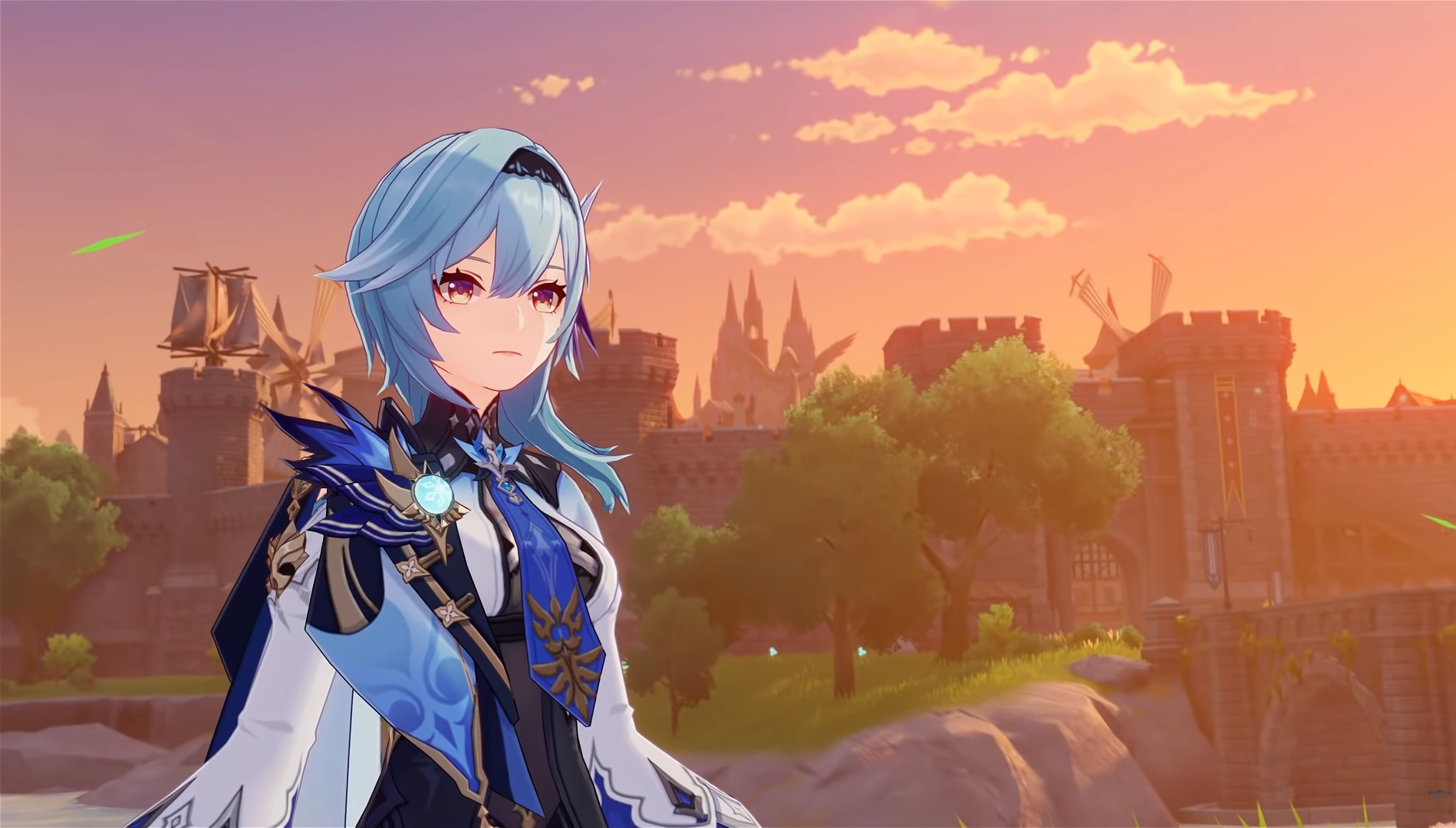 A claymore user who wields the nickname Spindrift Knight. She's the captain of the Knights of Favonius Reconnaissance Company.
Elemental Skill: Icetide Vortex
Press attacks deal swift Cryo damage. If it hits an opponent, Eula gains a stack of Grimheart (up to two times). Grimheart buffs increases Eula's DEF and resistance to interrupts.
Hold attacks deals AoE Cryo damage. If Eula has Grimheart stacks, she can debuff an enemy's Physical RES and Cryo RES.
Elemental Burst: Glacial Illumination
Eula deals Cryo DMG to nearby opponents and creat a Lightfall Sword that follows her around. All of Eula's attacks will charge the sword. When the sword's duration ends, the sword will explode and deal big Physical DMG to nearby opponents.
Yanfei (4 star)
A renowned legal adviser who works in Liyue Harbor. She has dedicated herself to studying and interpreting Liyue's extensive legal code and helping her clients extricate themselves from even the most complicated of legal wrangles.
Character Gimmick
Regular attacks will give her Scarlet Seal buffs (up to three). Each Scarlet Seal will decrease Yanfei's stamina consumption, but only temporarily.
Elemental Skill: Signed Edict
Yanfei summons flames that deal AoE Pyro damage. Opponents hit by the flames will grant Yanfei Scarlet Seals.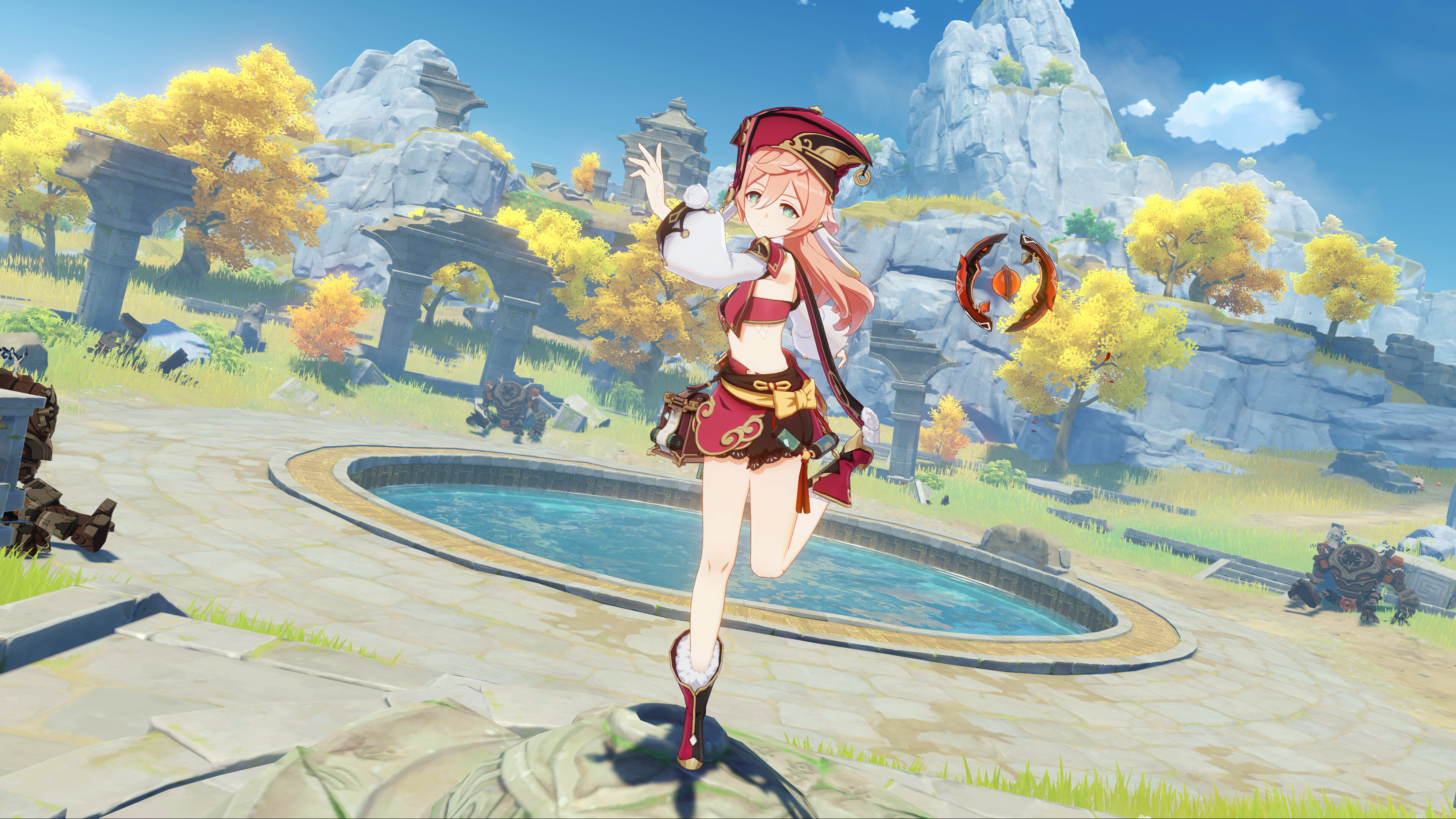 Elemental Burst: Done Deal
Triggers a spray of intense flames that rush at nearby opponents, dealing AoE Pyro damage. Yanfei gets max Scarlet Seals and the Brilliance buff.
Brilliance gives Yanfei a Scarlet Seal at fixed intervals and buffs her charged attacks.
Serenitea Pot Housing Option
Finally, players can now own a house in a magical teapot, because why not? You talk to some old bird who can sort out your new accommodations.
Players can buy new things to decorate their new house. The housing bits are fully customizable worlds that you can explore with friends. You can change between three different sceneries for your housing, like this beauty below.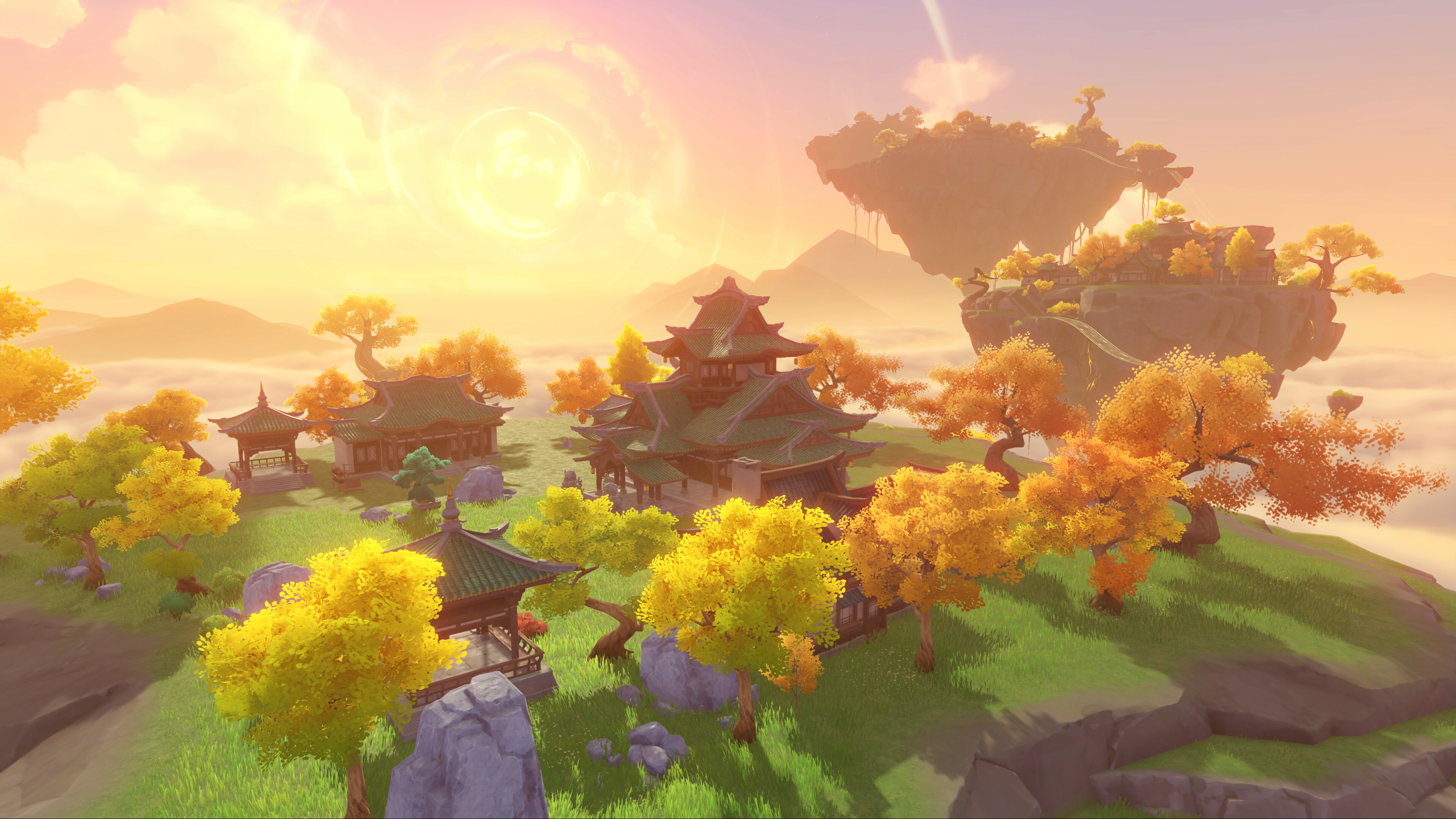 And yes, they'll be lots of furniture and decorations you can buy.
New World Bosses
You get to fight an angry Archon called Azdaha, a Cryo Hypostasis, and the Abyss Herald. These bosses should be fun to fight against, since they boast a ton of loot and materials for character ascension & weapon powerups.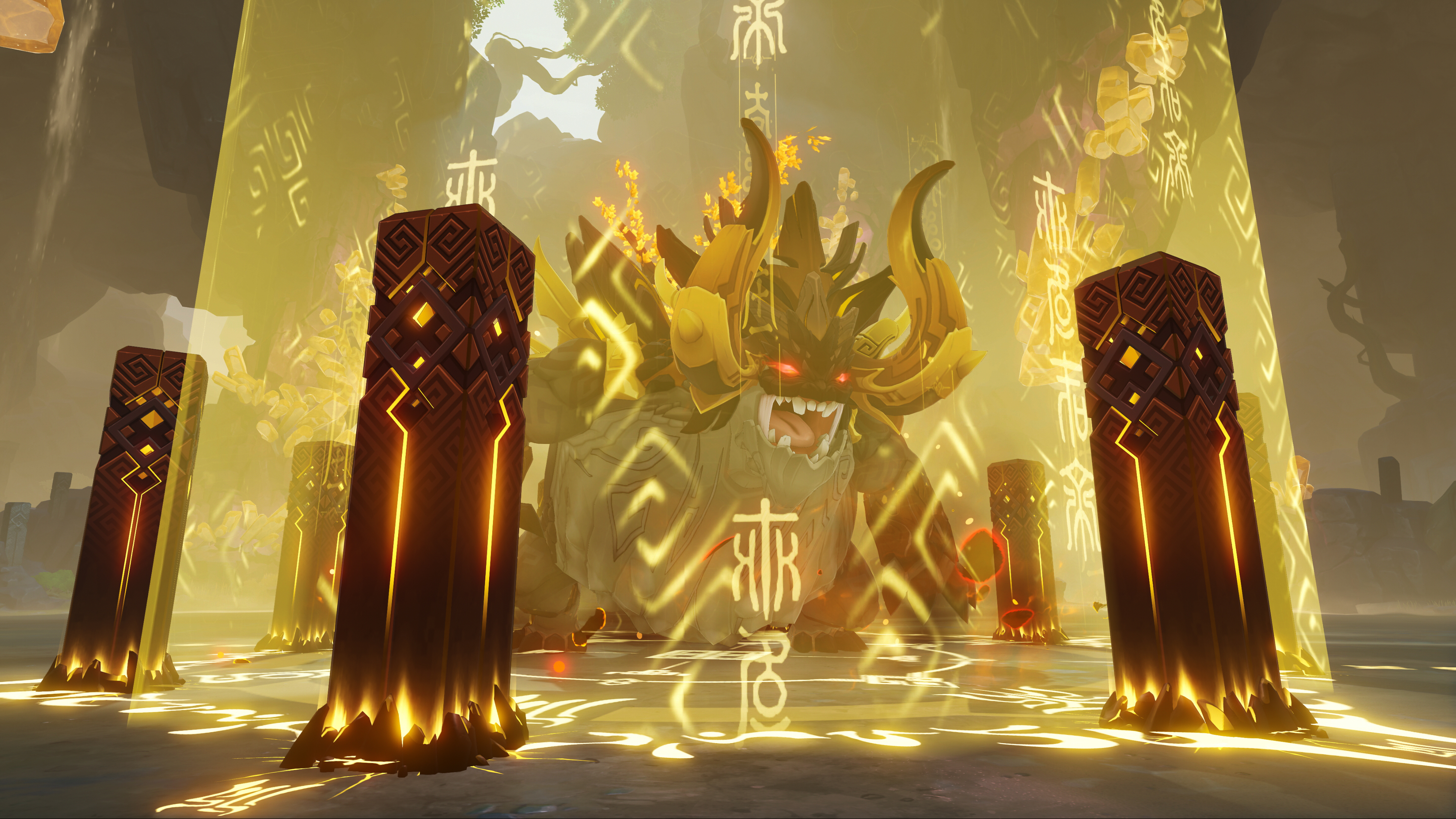 Azhdaha, the "Lord of Vishaps," is a formidable adversary sealed deep underground, with the power to unleash various elemental attacks and change the environment of the battlefield. Once unlocked, Travelers will be able to challenge the Trounce Domain "Beneath the Dragon-Queller" and claim rare weekly rewards.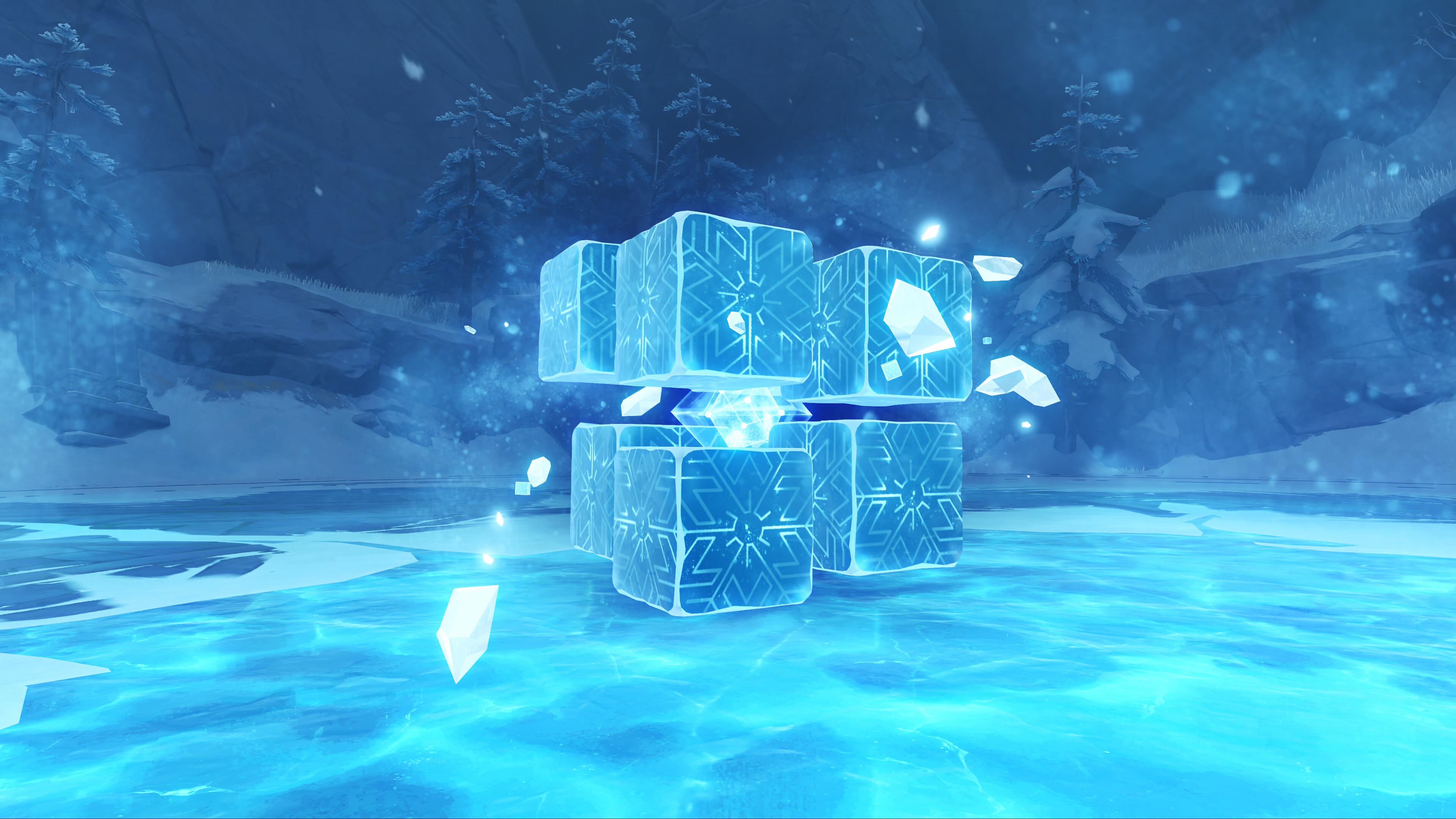 The Cryo Hypostasis is the latest addition to the Hypostasis series, and as well as bringing its unique combat style to the mix, Travelers will also need to contend with Sheer Cold during the battle.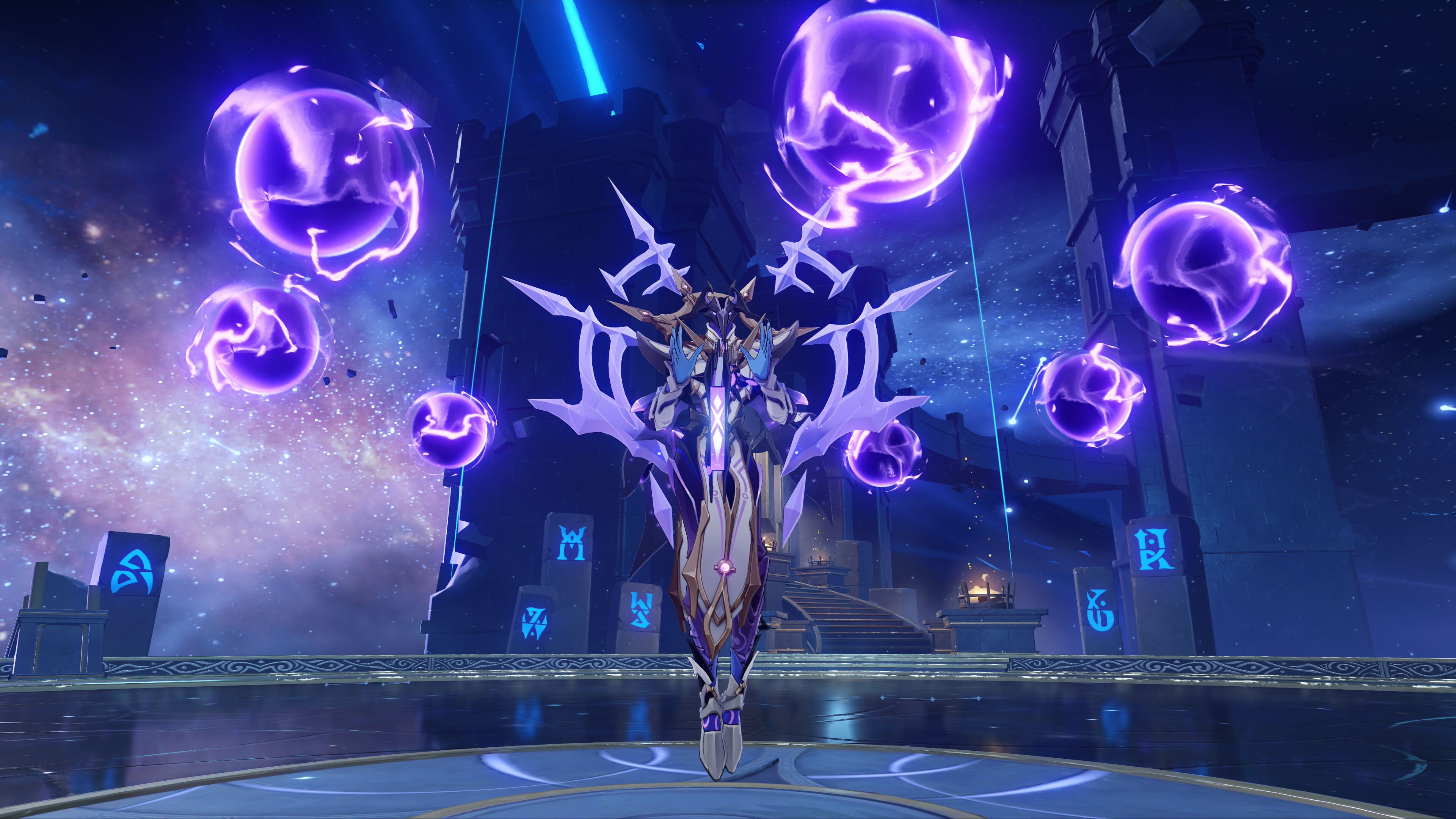 Abyss Lector: Violet Lightning is a new enemy from the Abyss. Unlike the Abyss Herald introduced in Version 1.4, the Abyss Lector prefers to use ranged attacks and wields the power of both Electro and Hydro. If that isn't enough to deal with, some of its attacks also deduct Elemental Energy from the player.
New Events
Players will get to experience a new Story Event "Beneath The Light of Jadeite" starring Zhongli. In addition, there will be new hangout events and CGs involving Noelle and Diona.
The game will also feature a bunch of new quality of life improvements. The first three times you claim rewards in a week from Trounce Domains, it will only cost you 30 Original Resin. Also, you will now gain double the amount of Companionship EXP for gameplay completed in co-op mode.
Also, new artifacts. Here's the list:
Tenacity of the Millelith
Two-Piece Set:Â HP +20%
Four-Piece Set: When an Elemental Skill hits an opponent, the ATK of all nearby party members is increased by 20% and their Shield Strength is increased by 30% for three seconds. This effect can be triggered even when the character who is using this artifact set is not on the field.
Pale Flame
Two-Piece Set:Â Physical DMG +25%
Four-Piece Set:Â When an Elemental Skill hits an opponent, ATK is increased by 9% for seven seconds. This effect stacks up to two times and can be triggered once every 0.3 seconds. Once two stacks are reached, the two-set effect is increased by 100%.
Everything listed above will be available later this month on 28th April.
New Continent Tease
The new continent in the game will be called Inazuma, and it's a Japanese-esque feudal land with samurai, ninjas, shrine maidens, and the works. Think Nioh, Onimusha, and Monster Hunter: Rise, but anime and saturated. All this will be out in the next update after v1.5.
Free Primogem Codes
Oh yes, the early Chinese stream for v1.5 content had a number of free Primogem codes that work for all region accounts of the game. Here they are:
4BNSD3675J8D
FS6SU367M279
ATPTUJPP53QH
Use them now, because they are only active for 24 hours.
Full trailer below:
Related