In The Falcon And The Winter Soldier Episode 5, we finally saw what happened following that shocking ending from Episode 4.
I'll be discussing heavy spoilers from The Falcon And The Winter Soldier Episode 5 so if you haven't seen it or want to avoid spoilers, now's your chance to stop reading.
Also, if you haven't, you can check out my previous breakdown and easter egg articles for WandaVision Episode 1 and 2, Episode 3, Episode 4, Episode 5, Episode 6, Episode 7, Episode 8 and Episode 9.
For The Falcon And The Winter Soldier, you can check out my previous breakdowns here Episode 1, Episode 2 and Episode 3.
If you want a non-spoiler guide to The Falcon And The Winter Soldier, you can head on over here.
John Walker VS The Falcon And The Winter Soldier
The Falcon And The Winter Soldier Episode 5 starts off with a bang as Sam and Bucky confronts John Walker over his actions in the previous episode (killing one of the Flag-Smashers). It ends up in a brutal fight that results in Sam's wings getting ripped off, but they finally manage to forcefully reclaim the shield from John Walker.
John Walker Is Stripped Of His Captain America Title
The government strips John Walker of his Captain America title and discharges him from the military.
The Introduction Of Madame Hydra (THIS IS HUGE)
The Falcon And The Winter Soldier Episode 5 has casually introduced a major Marvel Comics villain into the Marvel Cinematic Universe and it's none other than Contessa Valentina Allegra De Fontaine AKA Madame Hydra (as played by Julia Louis-Dreyfus).
In the comics, the Ophelia Sarkissian AKA Viper version of the character is more well-known, but Contessa Valentina Allegra De Fontaine appeared earlier in Strange Tales #159 (August 1967). She is best known for having had a romantic relationship with Nick Fury in the comics, and she was a high-ranking SHIELD agent before entering HYDRA.
The Dora Milaje Apprehends Zemo In Sokovia To Bring Him To The Raft
Bucky and the Dora Milaje finds and apprehends Zemo at the Sokovia Memorial. The Dora Milaje plans to bring him to the Raft prison, while Bucky requests another unknown favour from Ayo.
Sam Goes To Meet Bradley Isaiah (The Former Black Captain America)
I explained all about Bradley Isaiah (played by Carl Lumbly) in my Episode 2 breakdown, and in this episode, Sam goes to meet him again, where he attempts to learn more about what exactly happened to the former Black Captain America. Bradley told Sam about what the government did to him (by arresting him and experimenting on him to figure out why the Super Soldier Serum worked on him).
In the comics, Project: Rebirth (which turned Steve Rogers into Captain America) began as a collaboration between US, British and German eugenicists led by Dr. "Josef Reinstein" (real name Dr. Wilfred Nagel), and Dr. Koch. When World War II begins, Koch takes over the German program and Josef Reinstein takes over the American program. Both of them make separate attempts to recreate the Super-Soldier Serum which had previously turned Steve Rogers into Captain America a year before.
Reinstein's early attempts to refine the formula are tested on African-Americans. Three hundred of these soldiers are taken from Camp Cathcart and subjected to potentially fatal experiments at an undisclosed location, as seen in the limited comic series Truth: Red, White & Black. Only five subjects survive the original trials, and Bradley emerges the sole survivor of his test group after taking part in the war.
He steals a spare costume and a shield intended for Captain America before he engages in a suicide mission to destroy the Super-Soldier efforts of the Nazis at the Schwarzebitte concentration camp. There, he is able to assassinate Koch, but the mission ends when the Germans capture Bradley. Bradley is later rescued by German insurgents, only to be court-martialed and imprisoned at Leavenworth around 1943. In 1960, Bradley is pardoned by President Eisenhower and released.
Considered to be the "Black Captain America", Isaiah Bradley is depicted as an underground legend among much of the African-American community in the Marvel Universe. Most notably, he is also the grandfather of Elijah Bradley AKA Patriot of the Young Avengers (who also appears in The Falcon And The Winter Soldier as portrayed by Elijah Richardson).
This scene was a powerful one, as Bradley says to Sam:
"They will never let a Black man be Captain America.

And even if they did, no self-respecting Black man would ever wanna be."
Is Sharon Carter the Power Broker? She's The Reason Why Batroc Is Free & Now She's Hiring Him Again
Back in Episode 1, I questioned how Batroc, who was first and last seen in 2014's Captain America The Winter Soldier fighting Steve Rogers and later getting arrested by SHIELD, was suddenly free. Now we know that Sharon was the one who freed him and now she's hiring him for yet another mysterious job.
All of this seems to paint Sharon in a villainous light. Is she actually the Power Broker in Madripoor? Many signs are currently pointing to that conclusion. She had access to satellites and now she's hiring Batroc for a job. That makes her extremely suspicious.
Sharon Hired Batroc For Karli Morgenthau And The Flag-Smashers
This is getting interesting. Sharon hired Batroc to help Karli Morgenthau and the Flag-Smashers. Batroc even brought some weapons for Karli. It turns out they're in the middle of New York in Central Park for a nefarious plan of some kind. We'll have to wait until the finale next week to discover what their plan is.
Falcon Is Going To Suit Up As Captain America In The Finale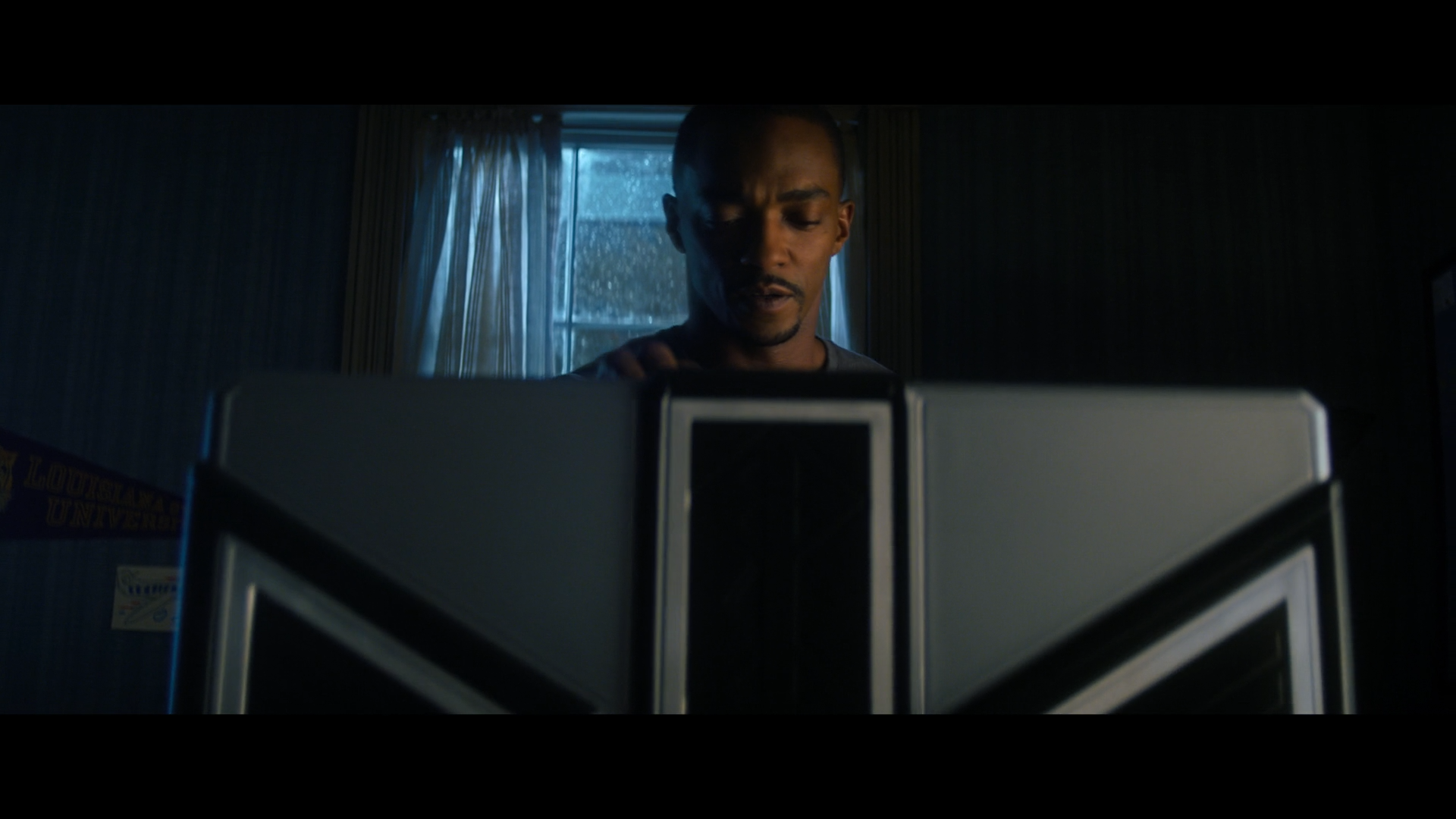 Oh, I see now. Bucky's favour to the Wakandans was to build a new Captain America suit for Sam and it looks like we'll finally see Sam suit up as Captain America in the finale.
There's A Post-Credits Scene Involving John Walker
Now that he's no longer Captain America, John Walker is finally completing his transformation into the US Agent and even making his own makeshift Captain America shield.
Conclusion
A lot of things happened in this episode, but they ultimately aim to set up the stage for next week's The Falcon And The Winter Soldier Episode 6, which will be the Season Finale for the series.
It seems like we're going out with an even bigger bang than WandaVision. Stay tuned on Kakuchopurei, and excelsior, true believers!