Bungie has announced a new bunch of events and missions in its latest season of Destiny 2. 
Titled Season of the Splicer, the season will last from 11th May to 24th August. The game's story focus is on a Sacred Splicer you need to assist in saving The Last City from the invading Vex horde. Also, loads of Tron visuals in The Last City, which is very much appreciated.
Here are the highlights of the roadmap:
A free mission called "The Endless Night Begins" involving armour synthesis, alongside a new Stasis aspect quest and a new Override: Europa mission. The Stasis quest requires the Destiny 2: Beyond Light expansion while the Override mission requires the Season of the Splicer.
The return of the Destiny 1 Raid Vault of Glass on 22nd May, along with Raid Challenges and Difficulty Options later in June and July respectively.
An Epilogue mission on 10th August.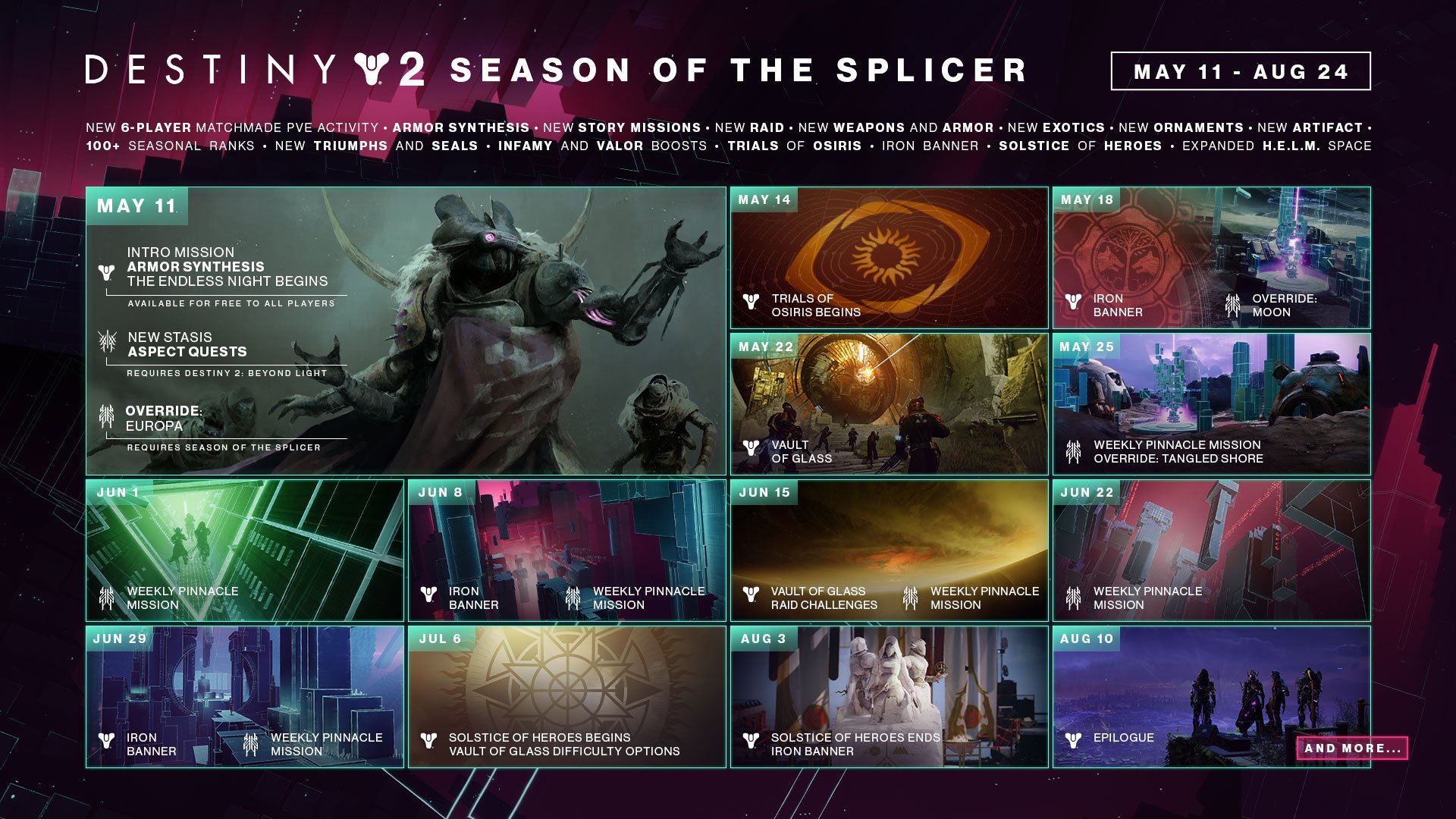 Check out the sweet trailer below. If there's anything Bungie can do well, it's hype trailers for their upcoming Season Passes.