EA has officially announced Battlefield 2042, which will be the next entry in the long-running FPS franchise.
The game is set in 2042, where extreme weather events and resource conflicts have shifted the balance of global power. The United States and Russia stand at the brink of war, while a mix of non-patriated combat veterans forms independent groups known as Task Forces.
The game will feature Conquest and Breakthrough modes with up to 128 players (on PS5, Xbox Series X/S and PC) and 64 players on PS4 and Xbox One. The all-new Hazard Zone will be a thrilling new addition to the franchise. There will also be seven massive maps, dynamic events and storms, as well as seasons with Battle Passes.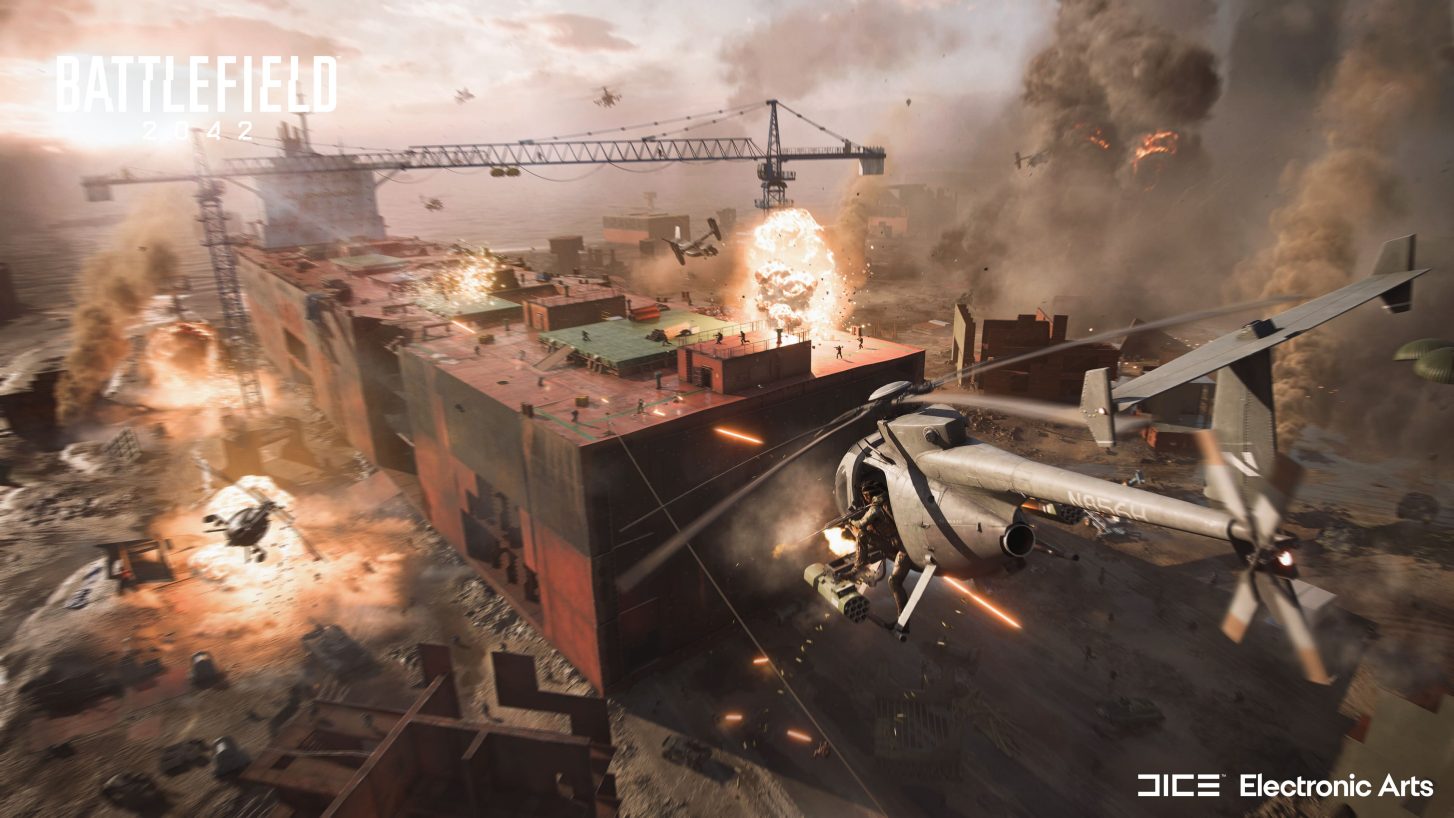 In the months leading up to launch, EA will host an Open Beta available to all players across all platforms. If you pre-order any of the editions of Battlefield 2042, you will get early access to the Open Beta.
Battlefield 2042 is slated to launch for the PS4, PS5, Xbox One, Xbox Series X/S, and PC on 22 October 2021. The first look at gameplay will be unveiled on 13 June 2021.
In the meantime, check out the official cinematic trailer below. As for single-player campaigns, well….