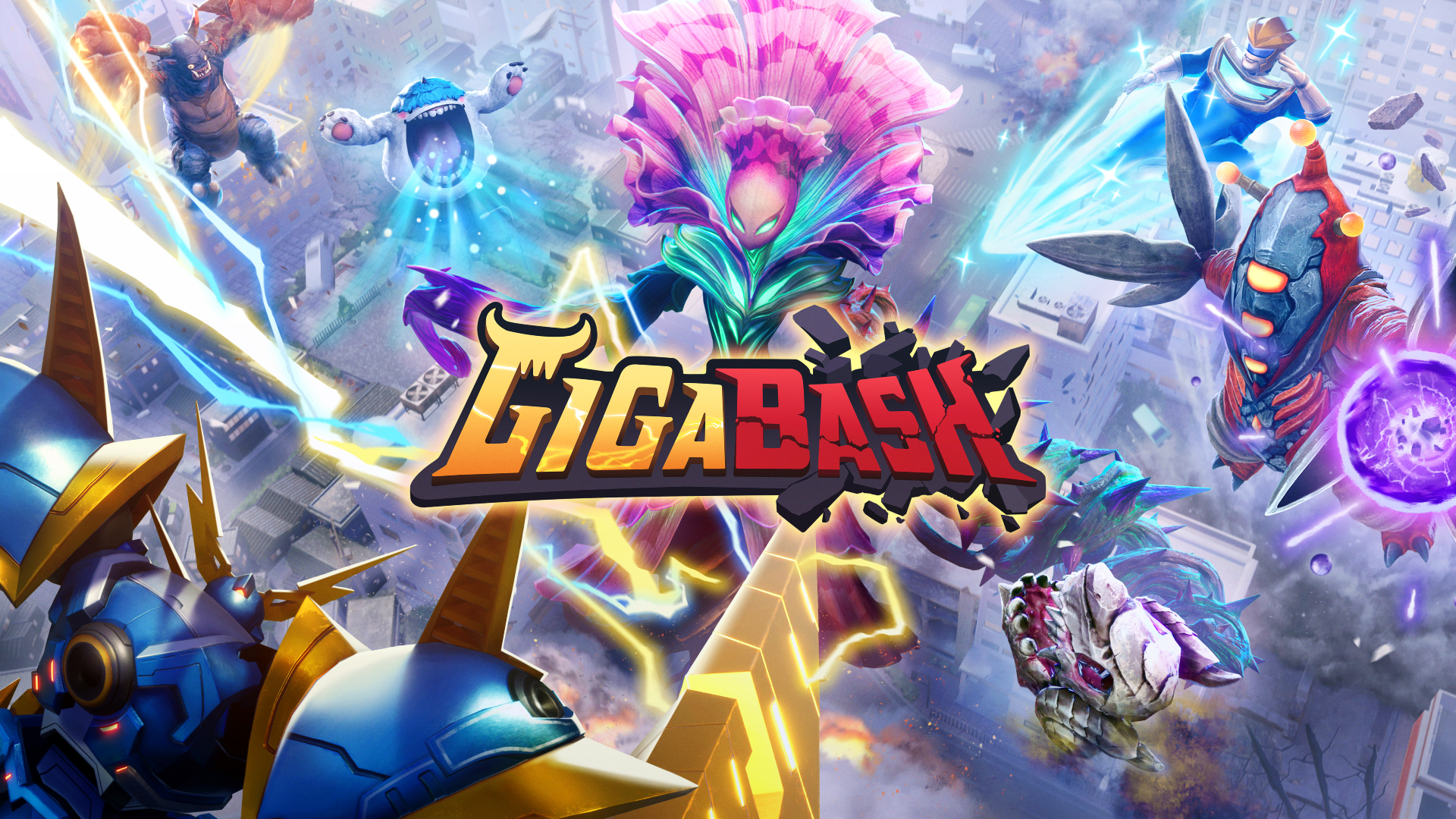 by in
It's been a while since we've heard about Malaysian developer Passion Republic's multiplayer arena brawler GigaBash. This Pax Online East 2021, GigaBash will launch its store page on Steam and Epic Games Store. The game is set to release on PC & PS4 in early 2022.
Exclusive to PAX Online East 2021, a new character joins their colourful roster of film-inspired Kaijus and Heroes. She is Rohanna, the Ancient Monarch of Tarabak Island. A vengeful manifestation of nature's wrath, she commands her army of loyal subjects, ready to protect her verdant empire.
Rohanna is ideal for players who prefer to bring a utility belt to a fistfight. She can summon a vast array of tools such as exploding minions, ground spikes, and a massive baseball bat. A mastery over their nuances will give her a solid advantage when fighting other Titans, deep-rooting her place as the ruling matriarch of the plant kingdom. 
Keep an eye out on their social media as the developers will host a podcast about the latest studio updates and more insights about Rohanna's development journey. GigaBash will also have a closed-Alpha playtest this 23 July to 26 July 2021. For more information on how to participate, head over to their social media channels below to find out more.
GigaBash features four players as giant monsters inspired by classic kaiju battling it out in cities and exotic places around the world. If you've ever played 2003's War Of The Monsters or any of the myriad Godzilla games during the PS2 era, you'll be familiar with its gameplay mechanics.
Gigabash is slated to release for the PS4 and PC sometime in early 2022. In 2019, we named it the highlight of Level Up KLÂ in our brief preview and hands-on experience of the game
For more details about the game, visit their official website, Twitter, Discord and YouTube accounts.