Geoff Keighley's Summer Game Fest 2021 has concluded with the Gamescom Opening Night Live 2021 live stream earlier today.
The presentation featured new game announcements and updates from announced titles.
Check them out below:
The King Of Fighters XV
The King Of Fighters XV will release for PS4, PS5, Xbox One, Xbox Series X and PC on 17 February 2021.
The King Of Fighters XV features 39 characters including classic popular characters, resurrected fan favourites, and those crucial to the unfolding events. This is the first time the heroes from each saga have come together making this an unmissable moment in the King of Fighters storyline. The latest instalment in the King of Fighters saga continues from the previous title's Story Mode. Heroes from the Orochi, NESTS, and Ash Sagas have all joined The King Of Fighters XV, and this time, the story is coming to an explosive climax.
The King Of Fighters XV features the classic 3v3 team battle system, as well as a number of new features, such as SHATTER STRIKE, a new mechanic that enables players to counter enemy attacks. Additionally, players will experience an improved MAX Mode, as well as MAX Mode (Quick), with a rush function that will allow for combos to be carried out by rapidly pressing attack buttons. All these features, including some revamped and vibrant special moves, will ensure some explosive fights and exciting gameplay for new and veteran players alike.
The King Of Fighters XV will support 1-2 players local as well as 2-8 players online play. The game features a wide variety of online modes, including RANKED MATCH, CASUAL MATCH, ROOM MATCH, and ONLINE TRAINING. There's also a new DRAFT VS mode, which pits you against an opponent as you try to nab your favourite character before they can. Rollback net code has been adopted for the best online experience.
The gallery features will include not only character voices and King of Fighters XV in-game cinematics but also a special animated short, directed by world-renowned artist Masami Obari.
Additionally, the new DJ Station features over 300 popular songs from the entire King of Fighters series. Players will even be able to customize their fights to have their favourite tracks playing in the background.
Ash Crimson is returning, as well as the introduction of two brand new characters.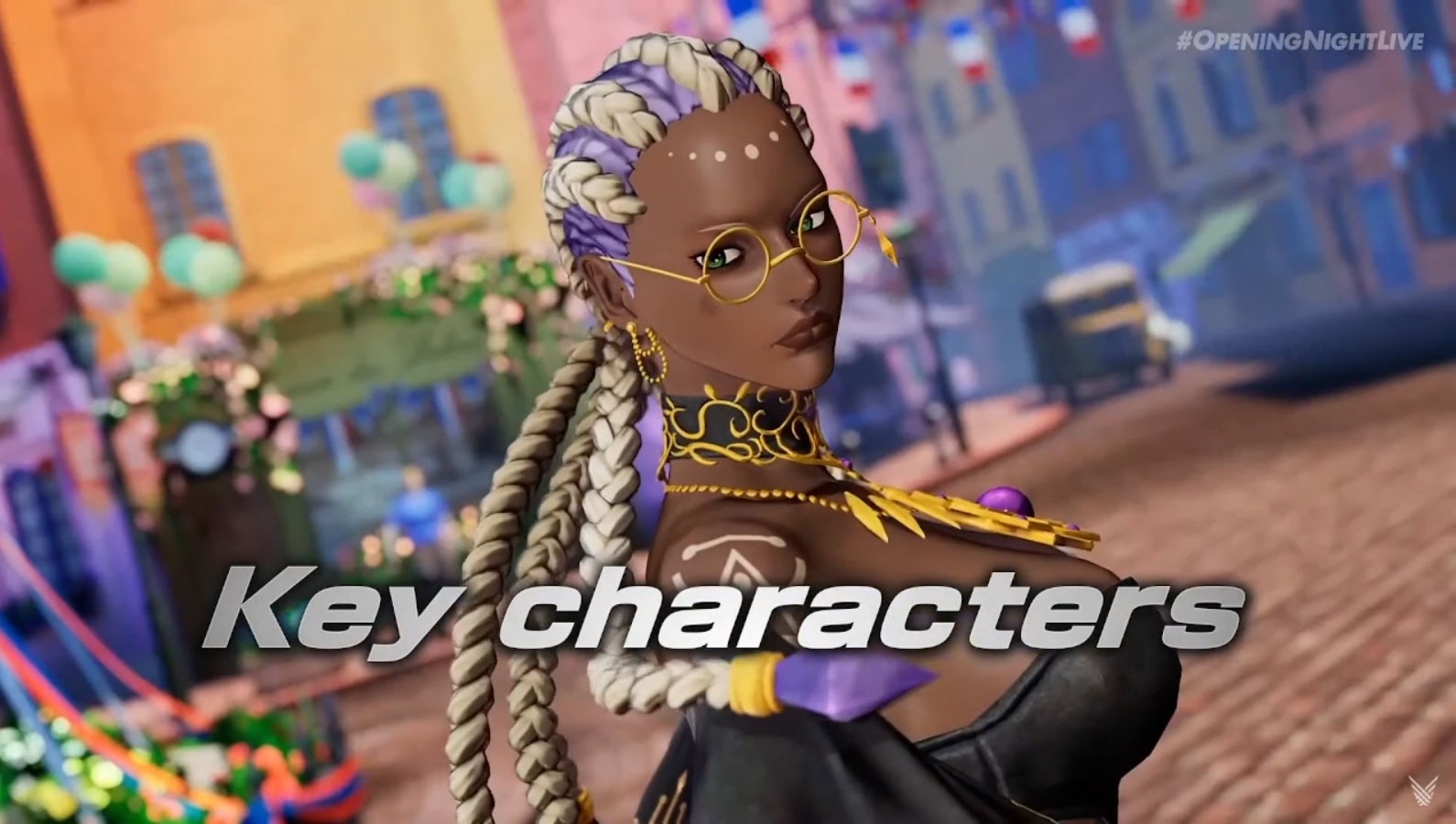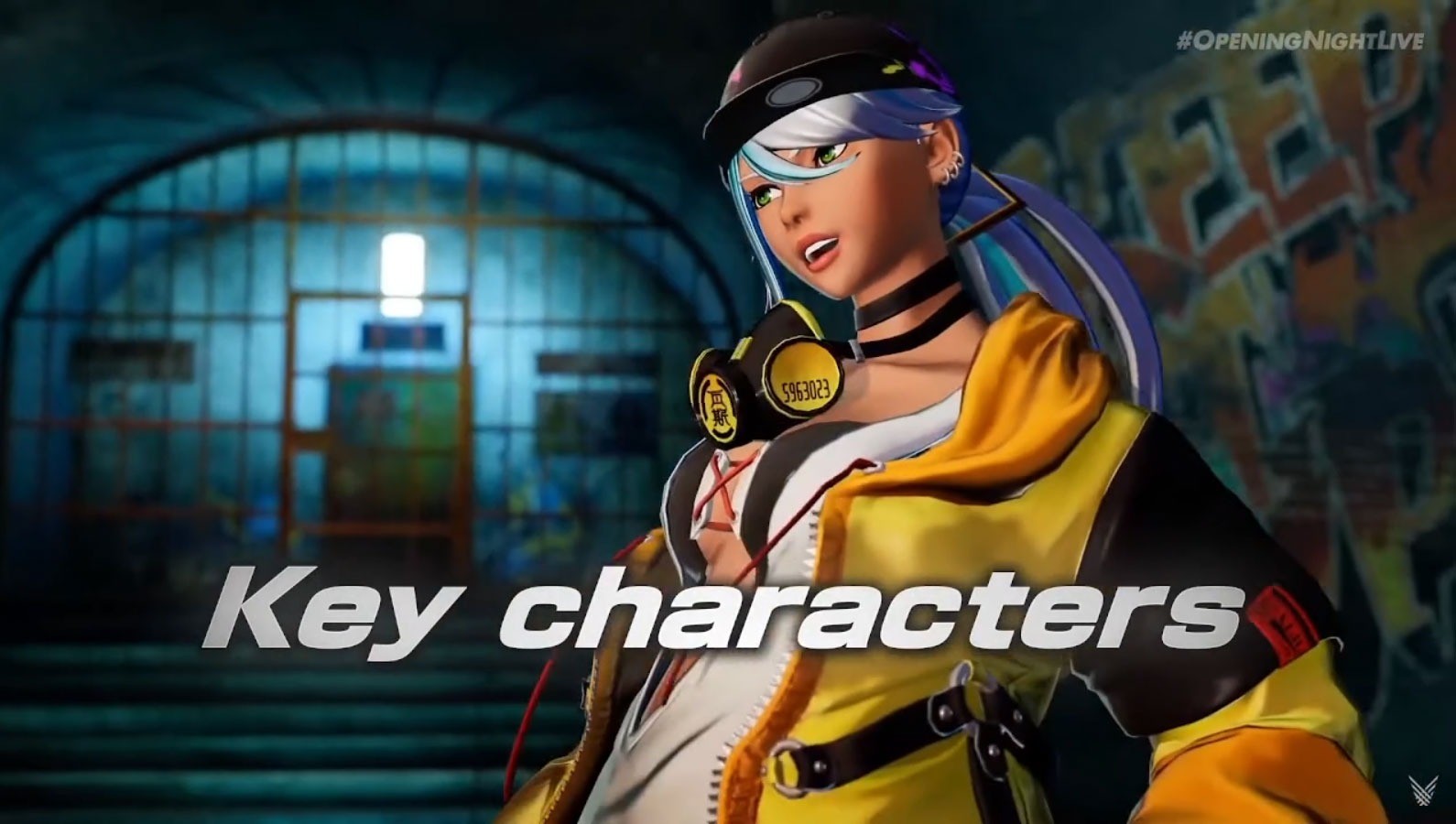 Nine To Five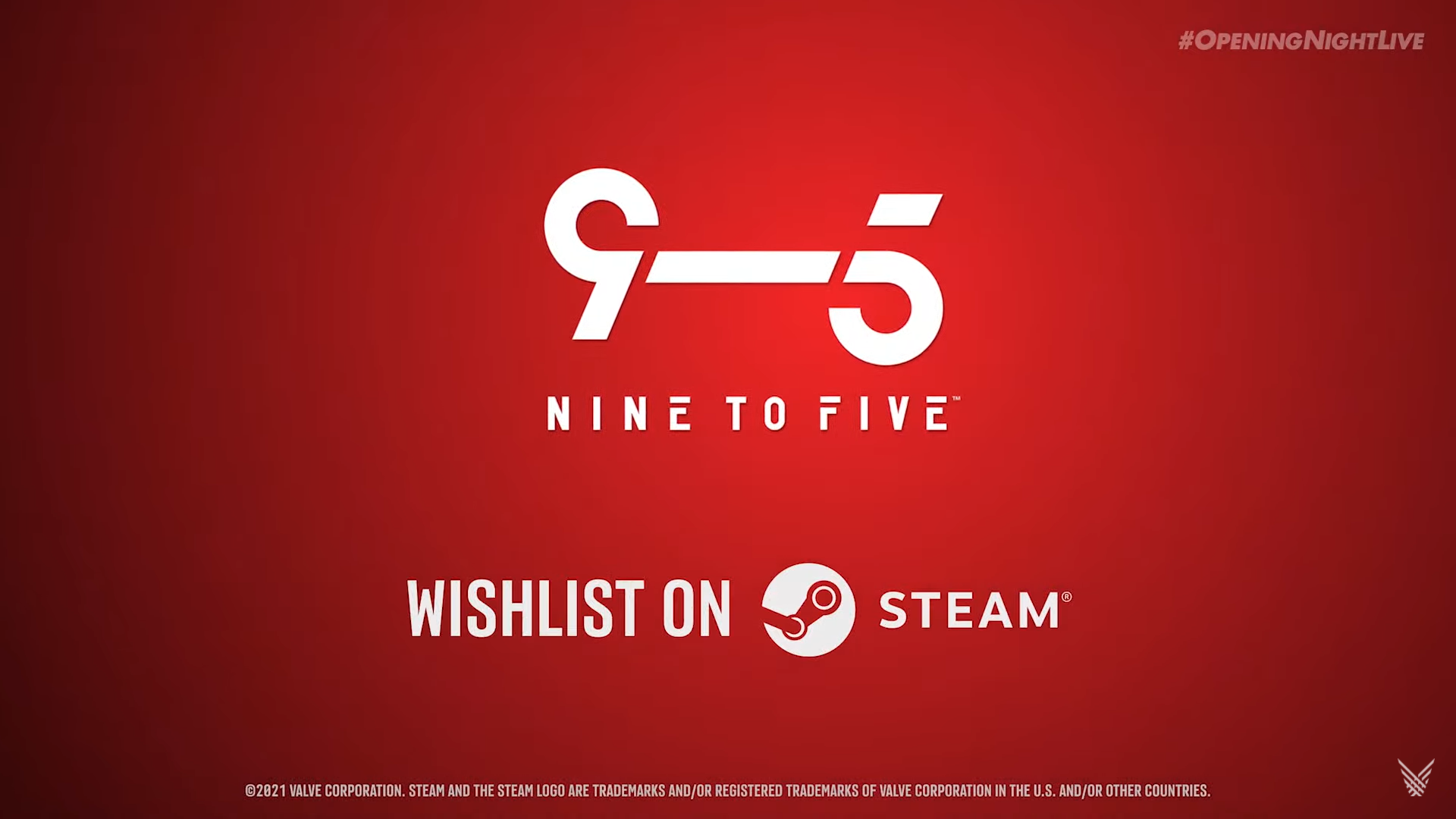 Nine To Five is an upcoming free-to-play 3v3v3 first-person shooter, where you outsmart the competition. Being a mercenary is just another day at the office, but this time you will need more than pure reflexes to get the job done. Your shift is about to start, are you ready to make a killing? The game is being developed by Redhill Games for Steam on PC.
Bus Simulator 2021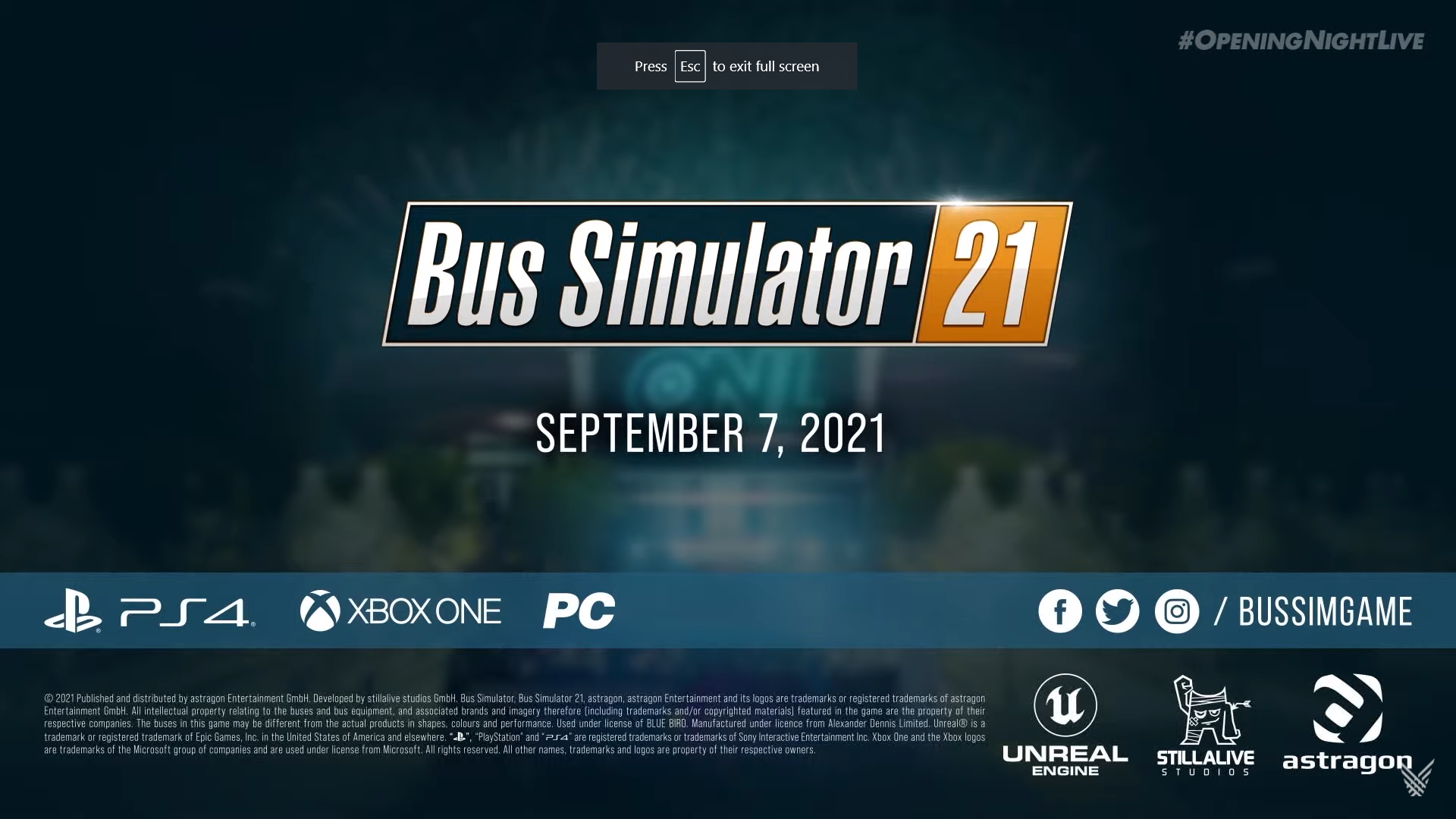 Bus Simulator 2021 will release for PS4, PS5, Xbox One, Xbox Series X/S, and PC on 7 September 2021.
Experience the daily life of a bus driver in two open-world cities either in the USA or Europe. Drive up to 30 licensed buses by international manufacturers, including a double-decker and e-buses. Take your passengers to their destinations safely and on time – either in single- or multiplayer mode.
The Dark Pictures Anthology House Of Ashes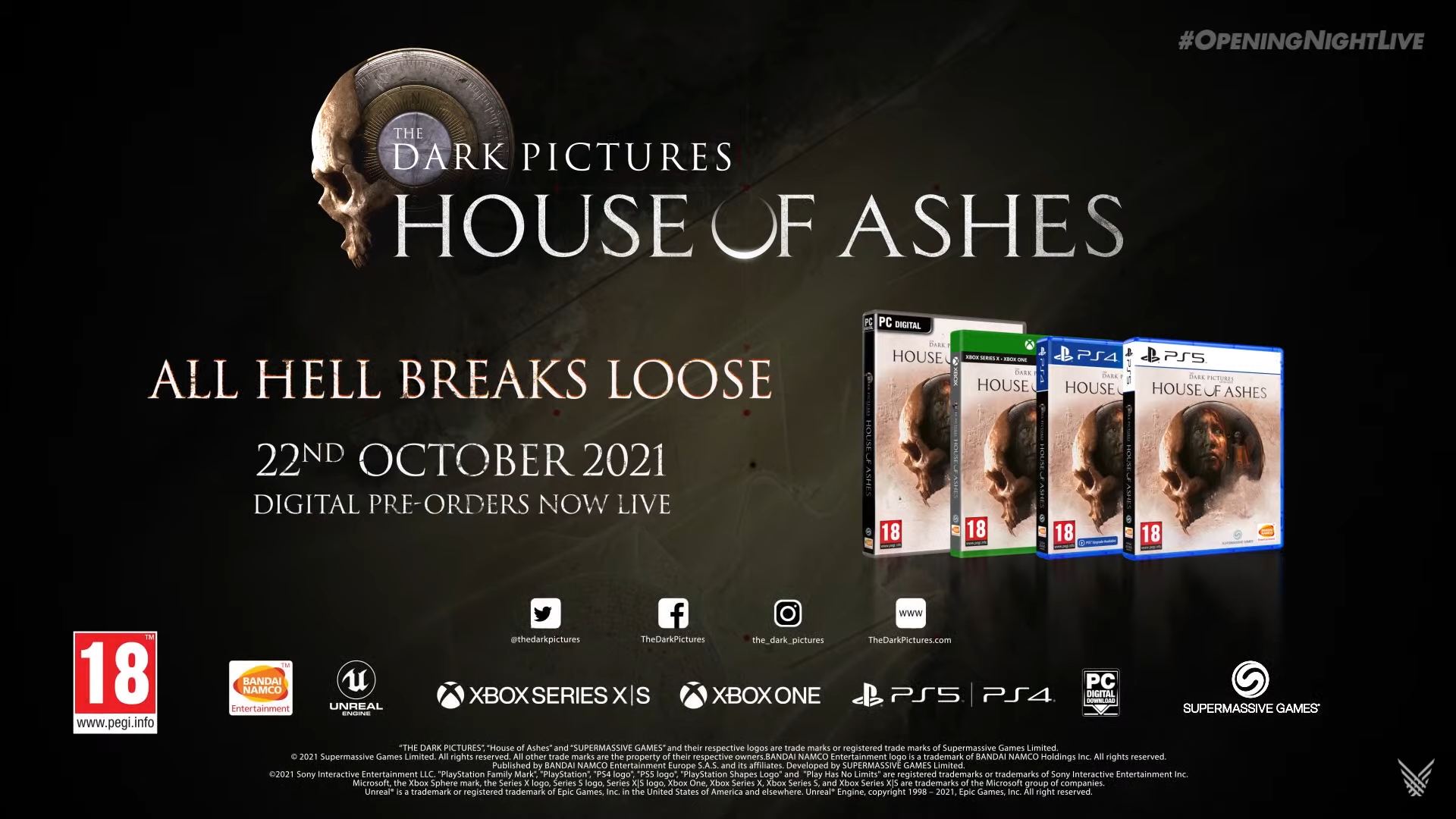 The Dark Pictures Anthology House Of Ashes will release for PS4, PS5, Xbox One, Xbox Series X and PC on 22 October 2021.
Dolmen
Dolmen is a terrifying new action RPG that combines futuristic Sci-Fi and Cosmic Horror elements. Dolmen casts players onto a hostile alien world known as Revion Prime.
Your job? Bring back samples of a crystal with particularly unique properties; the so-called "Dolmen". These crystals are capable of allowing interaction between realities; revolutionizing space exploration and changing the known world forever.
Surviving is the last thing this world wants you to do. Will you see your timeline erased or will you overcome the challenge that awaits you?
Dolmen is coming to PC, PS4, PS5, Xbox One and Xbox Series X/S in 2022.
Nobody Saves The World
Nobody Saves The World is coming in early 2022 for the Xbox One, Xbox Series X/S, PC via Steam and Xbox Game Pass.
From the creators of Guacamelee! comes Nobody Saves The World, a top-down Action RPG with Online Co-op, in which you play many different character Forms, each with its own unique gameplay mechanics.
The Calamity's power is growing, and nobody can save the world now. Good thing you're a nobody!
Complete Quests to discover and swap between many varied and distinct Forms. Mix and match abilities in unexpected ways to unlock and complete even MORE challenging Quests. Join a friend to explore a vast overworld filled with misfits and monsters, while clearing shape-shifting dungeons in an effort to beat back the CALAMITY and Save the World!
Soundfall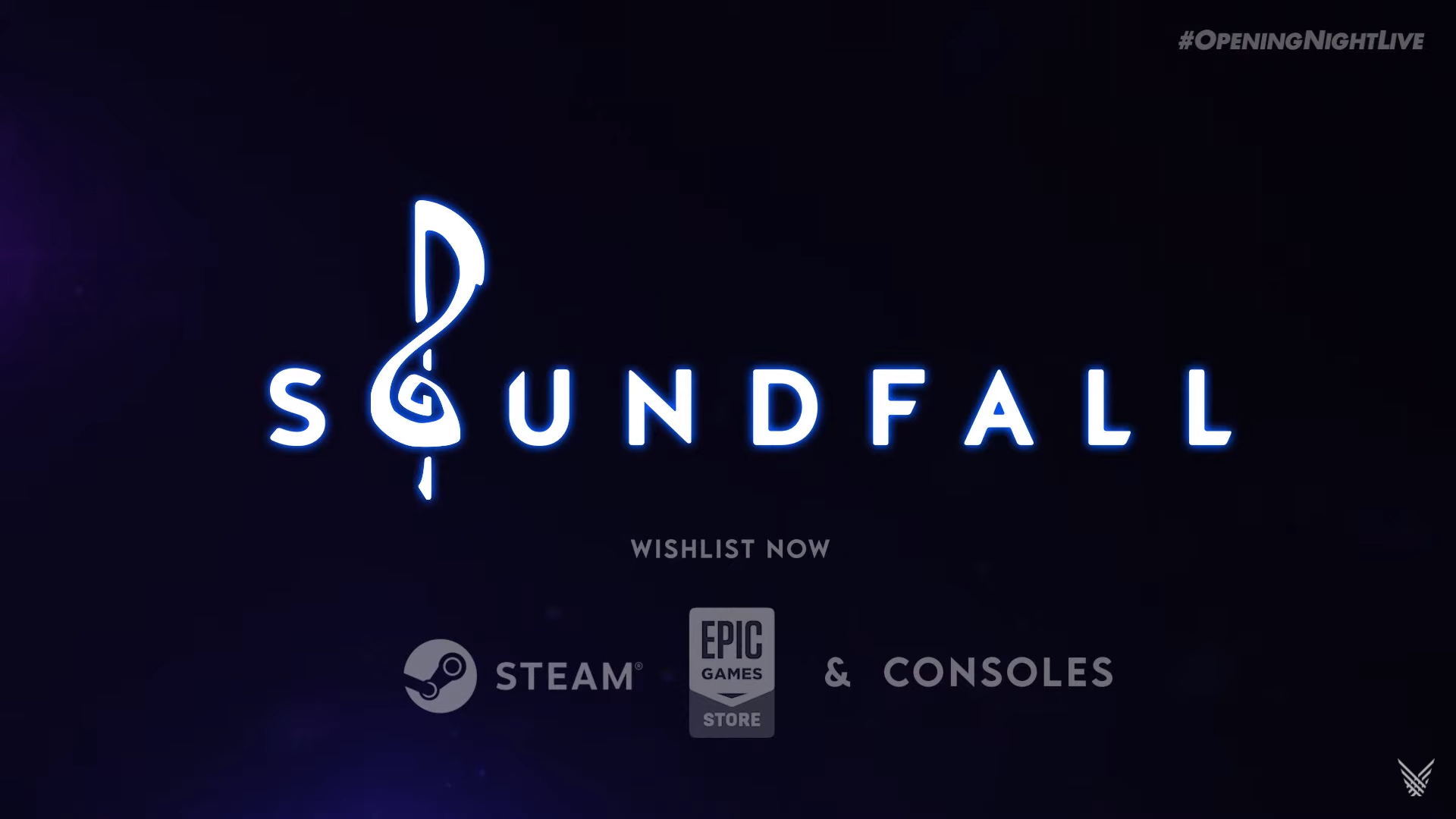 Experience a universe of music and breathtaking rhythm-based combat in Soundfall! Defend the ancient world of Symphonia from the awful forces of Discord with up to four other players in co-op, or go it alone as you hack, slash and blast your way to victory!
Along the way, you'll wield incredible artifacts, unleash powerful weapons, and discover the secret origins of music itself in this fantasy dungeon-crawler from Drastic Games and Noodlecake!
Soundfall is coming to PC and unspecified consoles.
Dream Cycle
Dream Cycle is coming to PC via Steam Early Access on 7 September 2021.
Explore the next evolution of action adventures in Dream Cycle, an ever-expanding portal into the unknown by Toby Gard. Trapped in a shattered dimension, you take on the role of Morgan Carter, a modern-day arcane apprentice. Defeat the corrupted inhabitants of the Dreamlands to break the curse.
Use stealth, traps, spells, and illusions to quietly clear the way or challenge enemies head-on, exploiting their weaknesses with conventional weapons. Venture deeper into the Dreamlands, discover the truth of your story, and maybe… just maybe… find a way out.
Saints Row
The Saints Row reboot will release for the PS4, PS5, Xbox One, Xbox Series X/S and PC on 25 February 2021.
In a world rife with crime, where lawless factions fight for power, a group of young friends embark on their own criminal venture, as they rise to the top in their bid to become Self Made.
Experience the biggest and best Saints Row playground ever created; the unique sprawling world of Santo Ileso is the backdrop for a wild, larger than life sandbox of thrilling side hustles, criminal ventures and blockbuster missions, as you shoot, drive, and wingsuit your way to the top.
As the future Boss, with Neenah, Kevin, and Eli by your side, you'll form The Saints – and take on Los Panteros, The Idols, and Marshall as you build your empire across the streets of Santo Ileso and battle for control of the city. Ultimately Saints Row is the story of a start-up company, it's just that the business The Saints are in happens to be crime.
Marvel Midnight Suns
Marvel's Midnight Suns is a new tactical RPG set in the darker side of the Marvel Universe from the developer of the XCOM franchise, putting you face-to-face against demonic forces of the underworld as you team up with and live among the Midnight Suns, Earth's last line of defence.
After centuries of sleep, Lilith, Mother of Demons, has been revived by Hydra through a twist of dark magic and science. Lilith stops at nothing to complete an ancient prophecy and brings back her evil master, Chthon. Pushed to the brink, the Avengers desperately look to fight fire with hellfire and enlist the help of the Midnight Suns—Nico Minoru, Blade, Magik and Ghost Rider—young heroes with powers deeply rooted in the supernatural, formed to prevent the very prophecy Lilith aims to fulfil. Together, they resurrect an ancient warrior—the Hunter, Lilith's forsaken child and the only hero known to have ever defeated her.
The game will have a total of 13 allied heroes drawn in from The Avengers, X-Men, and Runaways among others. According to Firaxis game director Jake Solomon, the game will have zero mechanics shared between it and XCOM; there's even no permadeath. Unlike the focus fire tactics you employ in past XCOM titles, your superheroes have more AoE and powerful attacks befitting their stature.
Marvel's Midnight Suns is slated to release for PS4, PS5, Xbox One, Xbox Series X/S, Nintendo Switch and PC in March 2022.
Call Of Duty Vanguard
First look at Call Of Duty Vanguard gameplay. For more details on the upcoming Alpha, head on over here.
Call Of Duty Vanguard will launch for the PS4, PS5, Xbox One, Xbox Series X/S and PC on 5 November 2021.
Halo Infinite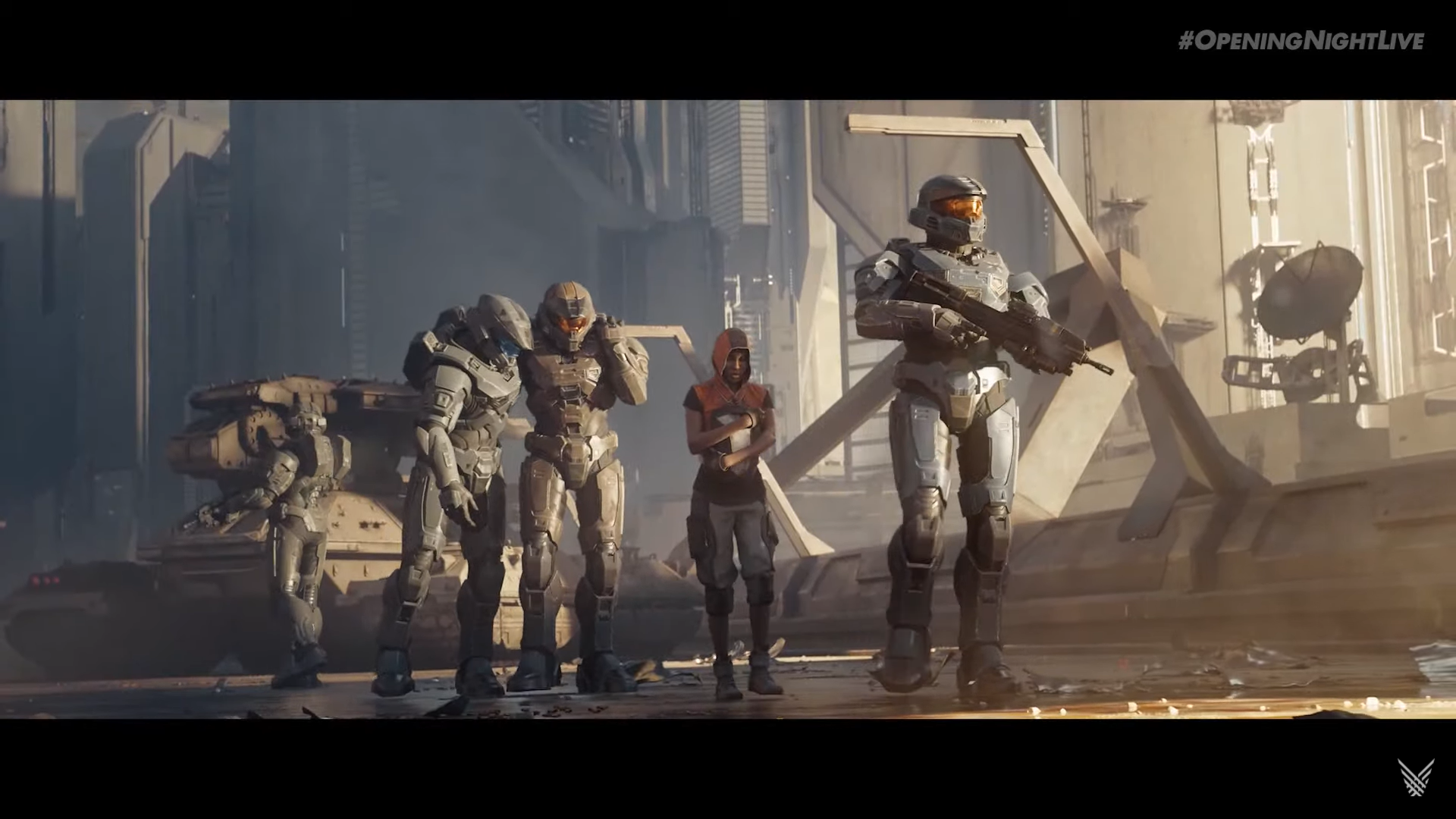 Halo Infinite is releasing for Xbox One, Xbox Series X/S and PC on 8 December 2021.
Microsoft also announced a Halo Infinite Limited Edition Xbox Series X console and Wireless Controller.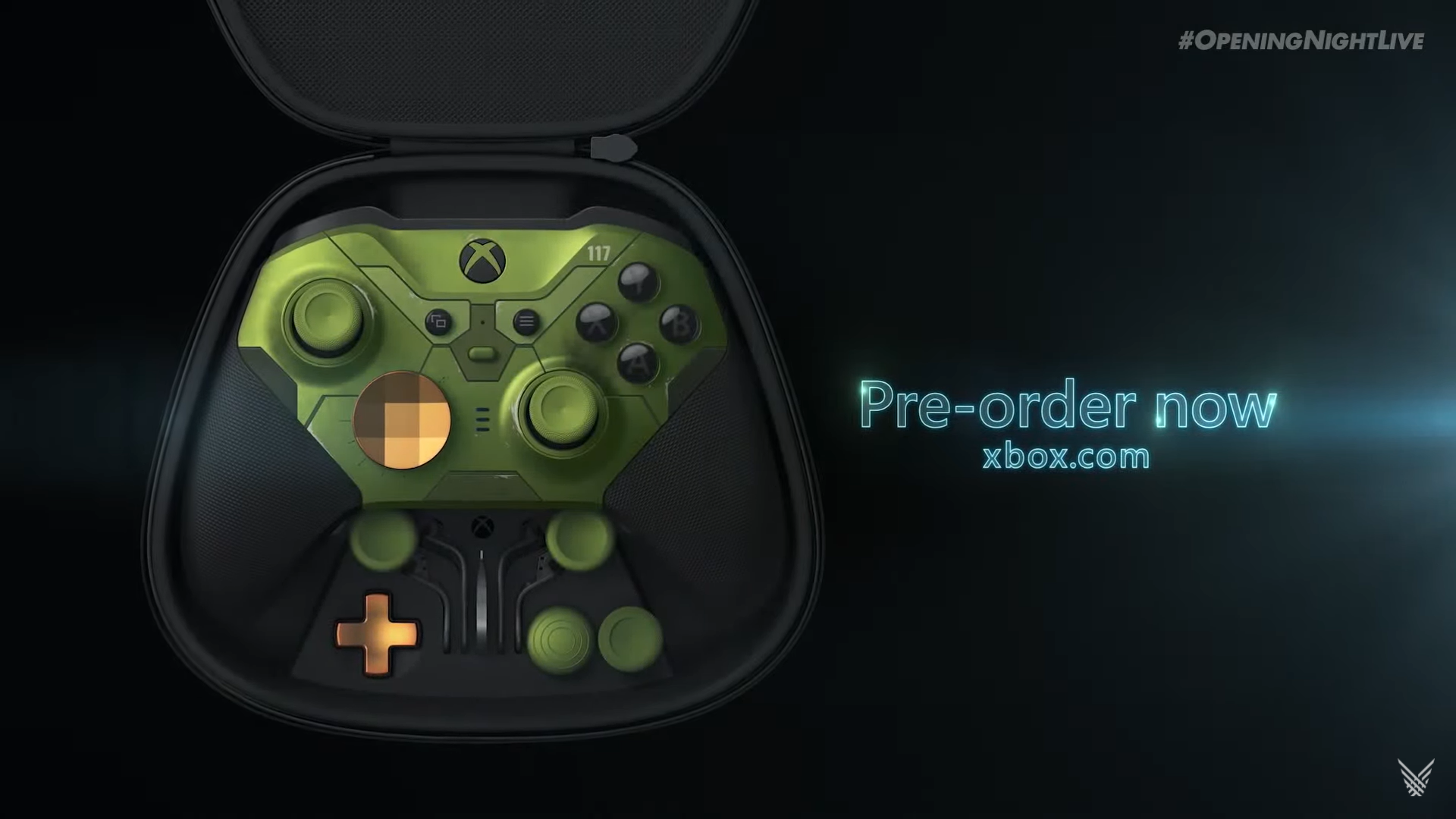 Check out the trailer below:
Cult Of The Lamb
Cult Of The Lamb casts players in the role of a possessed lamb saved from annihilation by an ominous stranger and must repay their debt by building a loyal following in his name. Start your own cult in a land of false prophets, venturing out into diverse and mysterious regions to build a loyal community of woodland worshippers and spread your Word to become the one true cult.
Collect and use resources to build new structures, perform dark rituals to appease the gods, and give sermons to reinforce the faith of your flock. Explore a sprawling, randomly generated world, fight off hordes of enemies and defeat rival cult leaders in order to absorb their power and assert your cult's dominance.
Train your flock and embark on a quest to explore and discover the secrets of five mysterious regions. Cleanse the non-believers, spread enlightenment and perform mystical rituals on the journey to become the mighty lamb god.
It will launch sometime in 2022 for PC and unspecified consoles.
Midnight Fight Express
Ready to brawl? Midnight Fight Express is coming for the PS4, PS5, Xbox One, Xbox Series X/S, Xbox Game Pass, and PC sometime in summer 2022.
Fight your way across the city in a brutal romp that mixes old school brawlers, fast-paced motion-captured combat, customizable skills. Use fists, feet, knives, pipes, pistols, machine guns and more to wade through piles of enemies on your way to victory.
UNIQUE FEATURES
1. Fast-paced combat system including light and heavy melee attacks, blocking, counter attacks, throws, dodging, melee and ranged weapons, brutal finishing moves, and environmental kills triggered when close to appropriate objects/areas.
2. Motion captured fight animation system
3. Customizable character including appearance, skills, and combat style
4. Amazing soundtrack
5. Over 40 levels of very challenging gameplay each with scores and leaderboards
Teenage Mutant Ninja Turtles Shredder's Revenge
Teenage Mutant Ninja Turtles: Shredder's Revenge will feature April O'Neil, star reporter and beloved ally to the heroes in a half shell, as a playable fighter when the game launches on Nintendo Switch and PC in 2022.
April unleashes flurries of hits against the Foot Clan's devious soldiers. Her agility and far-reaching slide kicks help her close in on targets quickly, and she once again proves the turtles can rely on her unwavering support, even through slices of pizza.
Super Monkey Ball Banana Mania
Morgana joins Super Monkey Ball Banana Mania.
Morgana will arrive as a post-launch DLC character on 2 November 2021 on Nintendo Switch, PS4, PS5, Steam, Xbox One, and Xbox Series X/S after Super Monkey Ball Banana Mania launches on 5 October 2021.
Splitgate
Splitgate Season 0 Beta Update has arrived on PS4, PS5, Xbox One, Xbox Series X/S and PC.
Check out the new map Karman Station, the brand new 100 Level Battle Pass, and the new game mode, Infection!
Riders Republic
The Riders Republic open beta runs from now until 28 August 2021.
UFL
UFL is a global online football league where only your skills matter. Join the revolution changing the world of football simulation forever today at the official website here.
LEGO Star Wars The Skywalker Saga
LEGO Star Wars: The Skywalker Saga will launch for PS5, Xbox Series X/S, PS4, Xbox One, Nintendo Switch, and PC via Steam in spring 2022.
Synced Off-Planet
SYNCED: Off-Planet is a companion shooter set in a techno-apocalyptic future. Fight together against enemy teams and synchronize with Nano companion classes to deploy in combat. Strengthen your squad, upgrade your weapons and uncover how society's greatest innovation went wrong.
It is slated to release for PC via Steam sometime in 2022.
The Outlast Trials
Red Barrels Games has delayed the horror game The Outlast Trials from its previously planned 2021 release window to 2022. It will be available for PC via Steam and Epic Games Store.
Set in the height of the Cold War era, players take on the role of test subjects abducted by the shadowy Murkoff Corporation. Imprisoned in a secret Murkoff facility, players will be thrust into a series of physical and mental ordeals, tormented by iconic characters, and challenged alone or in teams to survive with their sanity intact.
DokeV
DokeV (pronounced "Doh-Keh-Vee") is an upcoming creature-collecting open-world action-adventure from Pearl Abyss filled with intriguing stories and set in a unique, vibrant world. Meet Dokebi, whimsical creatures that live side-by-side with humans and encourage people's dreams from which they gain strength.
Long story short, imagine Grand Theft Auto and Pokemon combined, but with an all-ages rating. DokeV is slated to release for PC and unspecified consoles, but there's no release date yet.
Jurassic World Evolution 2
Jurassic World Evolution 2 is coming on 9 November 2021 and is available to pre-order now on for PS4, PS5, Xbox One, Xbox Series X/S and PC.
Following the roaring success of Jurassic World Evolution, the stunning sequel offers players an original Campaign mode, expanded construction options, over 75 dinosaurs and pre-historic species including flying and marine reptiles, more customisation choices, and the all-new Chaos Theory mode in which they can play through 'what if' scenarios from the Jurassic World Franchise.
Far Cry 6
You can watch the Far Cry 6 Official Story Trailer and discover the story of Yaran Dictator Antón Castillo (Giancarlo Esposito) and the modern guerrillas rising up against him.
Far Cry 6 is slated to release on 7 October 2021 on PS4, PS5, Xbox One, Xbox Series X/S, and PC.
Vampire The Masquerade Bloodhunt
Vampire: The Masquerade – Bloodhunt will launch in Early Access for PC via Steam on 7 September 2021, developer Sharkmob announced.
It is a third-person free-to-play battle royale experience set in the Vampire: The Masquerade universe, developed in close collaboration with the World of Darkness brand team.
For the first time ever, experience the concept of vampires at war as sects clash in the city of Prague, triggered by the arrival of strike-teams from the Second Inquisition. Use your supernatural powers, weapons and wit to eradicate your enemies and deal with the hunters—all while you struggle to maintain the Masquerade.
Park Beyond
Publisher Bandai Namco and developer Limbic Entertainment have announced the theme park management game Park Beyond for PS5, Xbox Series X/S, and PC. It will launch in 2022.
JETT The Far Shore
JETT: The Far Shore is set to deploy on 5 October 2021 on PS4, PS5 and PC via the Epic Games Store.
JETT: The Far Shore invites you on an interstellar trip to carve out a future for people haunted by oblivion in this cinematic action-adventure. As scout and "anchorite" Mei, be the first to deploy to a mythic ocean planet. Take the helm of a "Jett" and explore a vast unknown—skim low over waves, roar up pristine coastlines and carve through otherworldly woods. Adapt to an intricate, systemic open world and persevere through adversity alongside an intimate ensemble in this story of courage, wonder and regret.
Century Age Of Ashes
Free-to-play multiplayer dragon battle game Century: Age of Ashes will launch for PC via Steam on 18 November 2021, developer Playwing announced.
Century: Age of Ashes, the multiplayer dragon battle game is now available for free! Customize your dragon, dive into the arena, and compete to become a legendary Dragoneer. Burn your enemies and rule the skies!
Horizon Forbidden West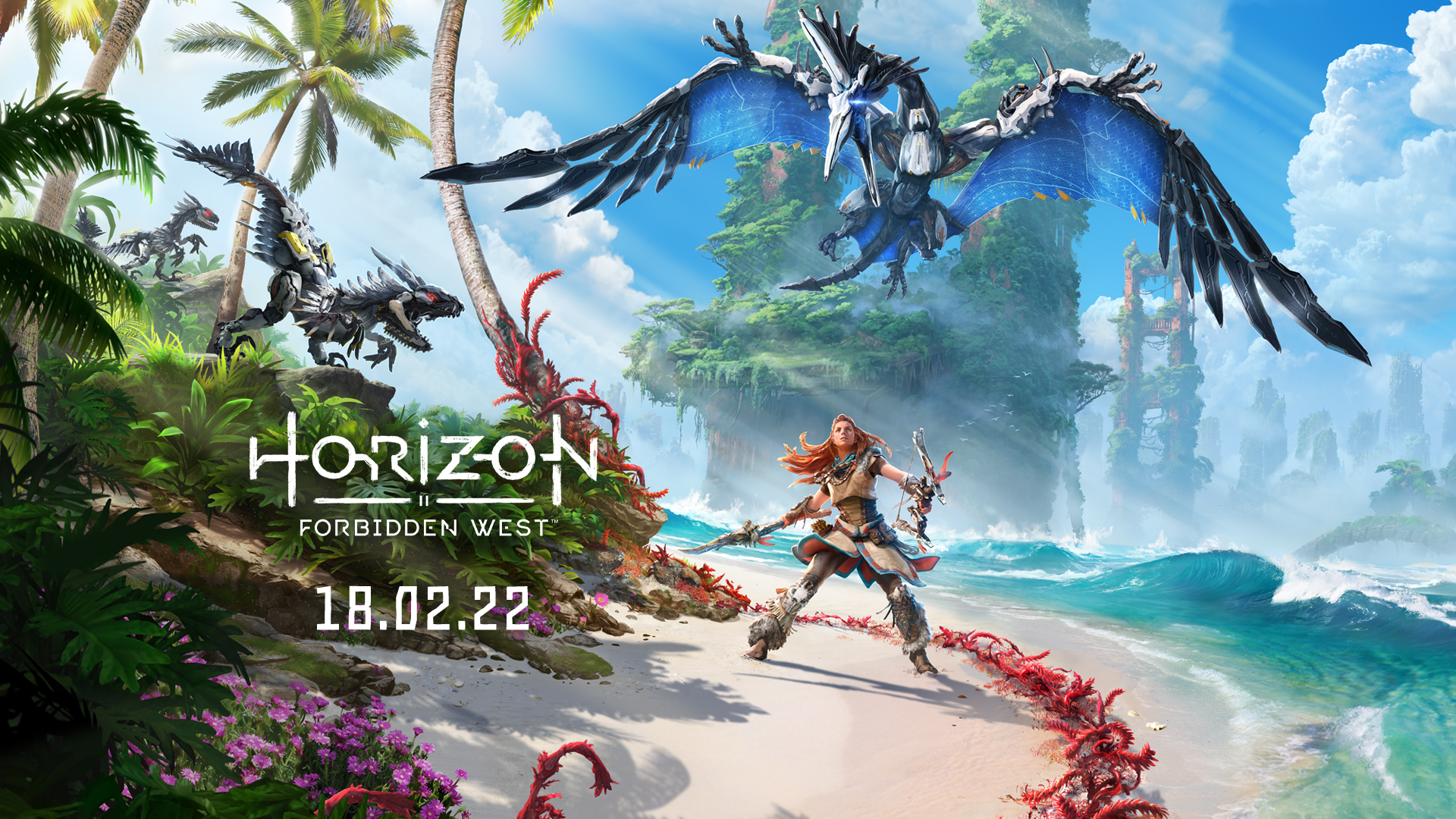 Horizon Forbidden West will release for the PS4 and PS5 on 18 February 2021.
An enhanced performance patch has also been released for the PS4 version of Horizon Zero Dawn, which allows 60FPS when played on PS5.
New World
Chart your course and determine your fate! From shipwrecked castaway to legendary hero, grow your might as you explore the ancient mysteries of Aeternum!
Choose a side in the war to control Aeternum… Allie yourself with powerful players and face more powerful enemies!
New World open beta will take place from 9 to 12 September 2021. The game releases on 28 September 2021.
Tales Of Luminaria
Bandai Namco has announced Tales Of Luminaria, the newest entry in its Tales Of RPG series, which is a mobile game coming to iOS and Android. There is no release date yet.
Fall Guys
Fall Guys: Ultimate Knockout will add The Jungle Book-themed costumes Mowgli, Shere Khan, Baloo, and King Louie in September, developer Mediatonic announced.
The Mowgli costume will be available from 3 to 6 September 2021; the Shere Khan costume from 7 to 9 September 2021; and the Baloo costume from 10 to 12 September 2021. Finally, King Louie will be available from 3 to 12 September 2021.
Replaced
Discover the dark secrets of Phoenix-City. Define your shared future in REPLACED coming in 2022 to Xbox Series X/S, Xbox One, Xbox Game Pass for Console, Xbox Game Pass for PC, as well as PC via Steam and the Epic Games Store.
REPLACED is a 2.5D sci-fi retro-futuristic action platformer where you play as R.E.A.C.H. – an artificial intelligence trapped in a human body against its own will. It combines cinematic platforming, pixel art and free-flow action combat with a deep, engaging dystopian story set in an alternative 1980s.
Age Of Empires 4
Age Of Empires 4 is coming to PC and Xbox Game Pass on 28 October 2021.
The pages of history are filled with defining moments. What will yours be?
Build and expand the Rus in the Rise of Moscow campaign.
Control the powerful and resilient Holy Roman Empire civilization.
Valheim
After a long and harsh adventure, every Viking needs a warm and welcoming home to return to. What will yours look like?
The Valheim Hearth & Home update will be available on 16 September 2021.
CrossFireX
You can check out the maps that you will be forging your legacy in when CrossfireX comes to Xbox Series X/S and Xbox One in the future. There is no release date or window yet.
Genshin Impact
Aloy, the legendary Nora Huntress from Horizon Zero Dawn, answers the call of adventure in Teyvat and embarks on an all-new journey.
She will unlock on 1 September 2021 with early access for PS4 and PS5 players.
SIFU
Sifu will launch for PS4, PS5 and PC via the Epic Games Store on 22 February 2022. Pre-orders are available now.
Sifu is the story of a young Kung Fu student on a path of revenge, hunting for the murderers of his family. One against all, he has no allies and countless enemies. He has to rely on his unique mastery of Kung Fu as well as a mysterious pendant to prevail and preserve his family's legacy.
Death Stranding Director's Cut
Publisher Sony Interactive Entertainment and developer Kojima Productions have released a nine-minute preview trailer for Death Stranding Director's Cut.
Key Features
Remastered for the PS5 Console – Take on the trials of Sam Bridges with advanced combat, more character actions and a competitive ranking system for special player challenges in this definitive Death Stranding experience.
Expanded Content – Experience an extended storyline through new missions in an expanded area. Make use of additional weapons and vehicles, take on new enemy types and explore new locations such as the Firing Range and Racetrack, featuring extra missions and minigames.
Unique Social Strand System – Stay connected with other players from around the globe. Donate valuable resources to rebuild structures in your world and others, and offer likes in support of player structures that appear in yours to reward them for their contributions.
PS5 Features
Haptic Feedback – Experience environment effects with the DualSense wireless controller's haptic feedback. Adaptive triggers: Get closer to the world of Death Stranding with bespoke adaptive trigger resistance.
Tempest 3D AudioTech on Compatible Headphones – Hear sound effects come to life in 3D Audio (requires compatible headphones).
Fast Loading – Get into the action quickly with the PlayStation 5 console's ultra-fast SSD and near-instant load times.
Stunning Visuals – Choose from two picture modes—Performance Mode with upscaled 4K and up to 60 frames per second or Fidelity Mode in native 4K—both with ultra-wide and HDR support.
---
You can watch the entire two-hour Gamescom Opening Night Live 2021 below: