Genshin Impact Version 2.1 Update Features New Inazuma Characters & Story, Fishing, & A Moonchase Festival
It's finally coming: the next Genshin Impact update right after the introduction of the Inazuma continent.
Genshin Impact version 2.1 update will feature the following new changes and additions.
New Characters & Inazuma Storyline
The recent leaks are made official: Raiden Shogun, Kujou Sara, and Kokomi will be new characters in the upcoming banners. The game's plot is also going to continue & finish the Inazuma arc. The chapter is called "Omnipresence over Mortals".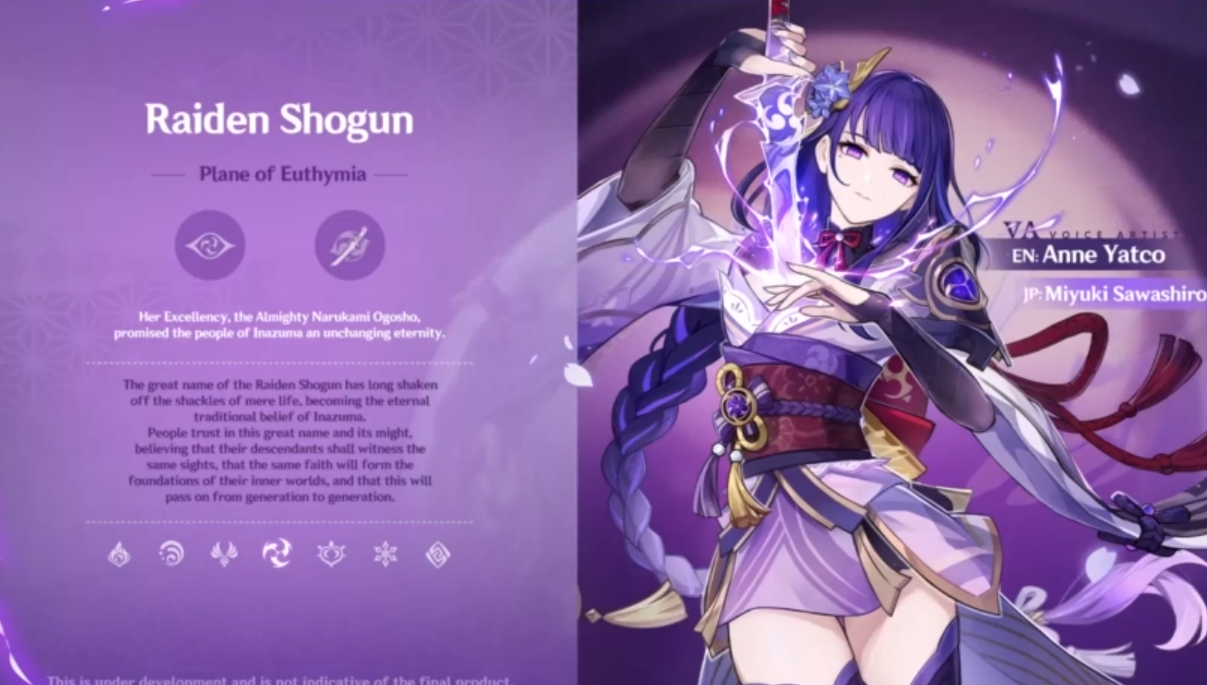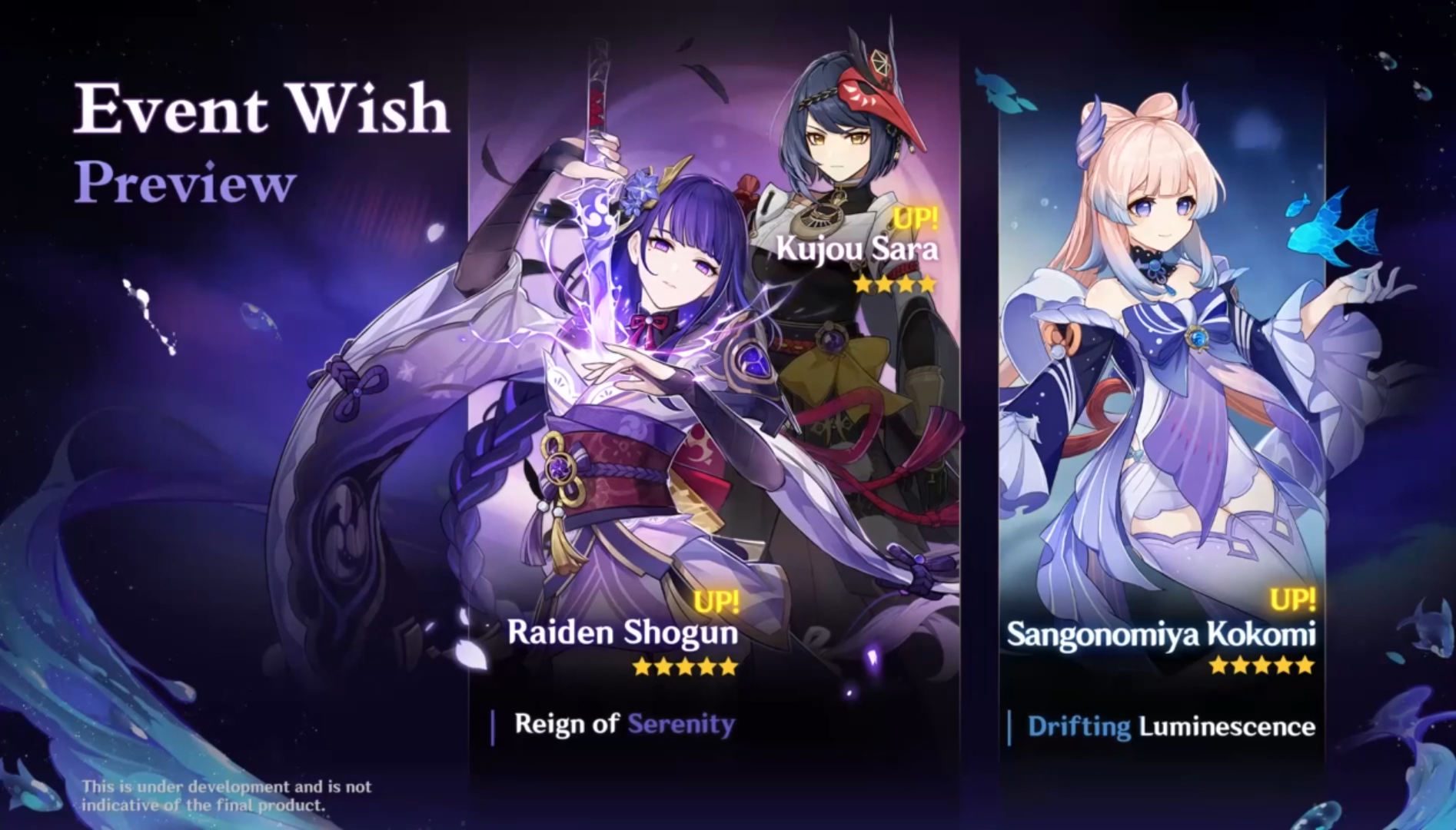 The update will introduce new areas: Watatsumi Island and Seirai Island, each with their own aesthetics, scenery, and secrets to uncover.
Horizon Zero Dawn Character
Genshin Impact will have Aloy as a 5-Star Cryo archer. All travelers who have reached Adventure Rank 20 or above will be able to obtain this 5-star character. However, those who can log into the game on either the PS4 or PS5 after the 2.1 update will get Aloy first. After the 2.2 update, anyone who hasn't claimed Aloy will get her via in-game mail.
Long story short: PS4 and PS5 Genshin Impact owners will get her first before everyone else.
Fishing
You can play fishing minigames in Genshin Impact version 2.1.  Create bait at the Alchemy table, then head to rivers and coastlines to fish. Furthermore, there's also a Lunar Realm fishing event.
Moon Chase Festival
Moonlight Merriment event, where players can obtain rewards for completing various challenges in Liyue. These include finding Moonchase charms you have to collect all over Teyvat.
The Moon Chase event will focus on Keqing and Xiangling.
Hyakunin Ikki Fighting Tournament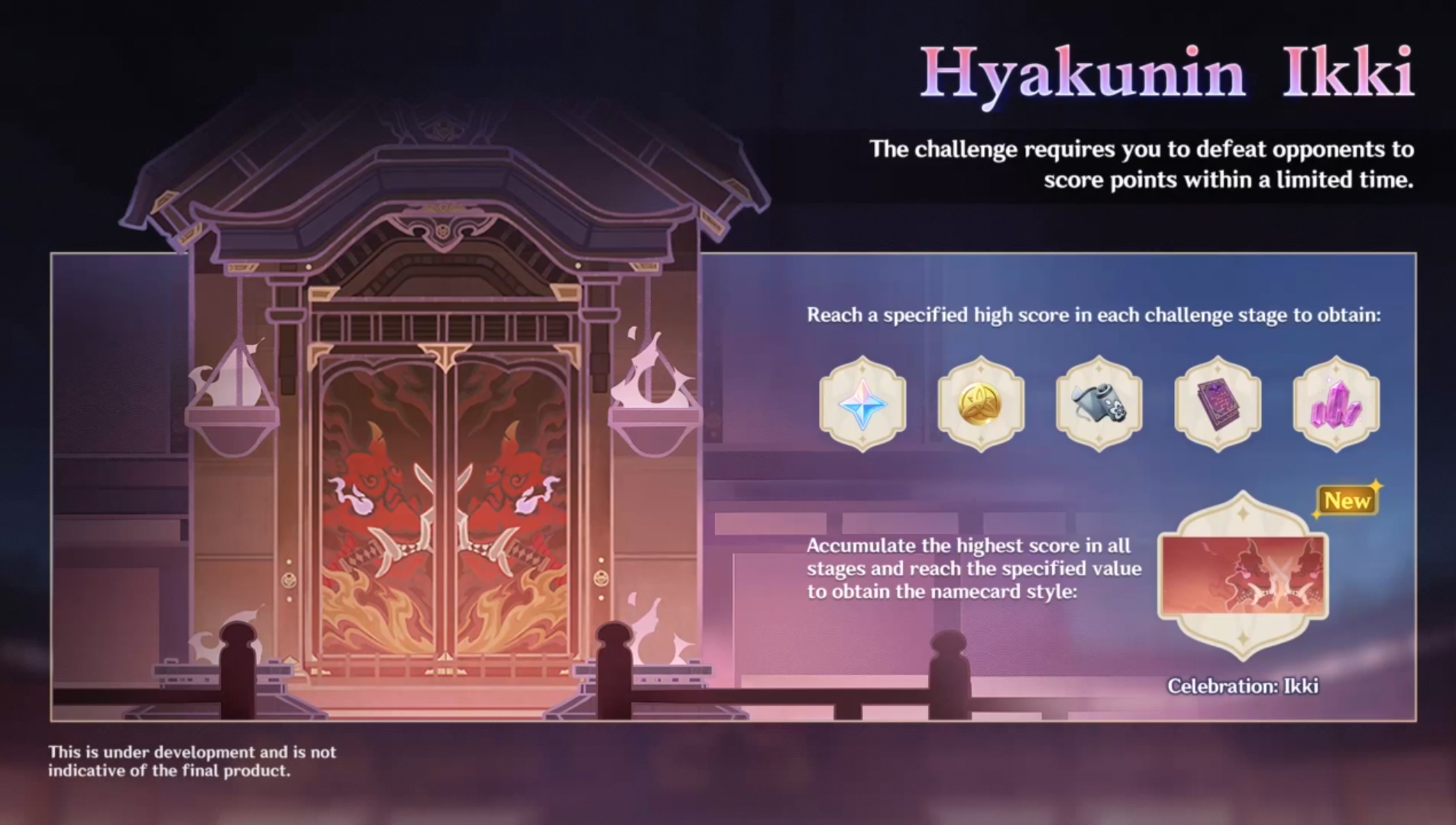 Pick a team of 6 characters (either your own or trial characters in the tournament), then fight enemies and score points. You have to do it within the time limit, otherwise your characters gets nerfed over time.
Release Date
The 2.1 update will be out on 1st September. That's a few weeks from now, after the Yoimiya banner has concluded.
Genshin Impact Anniversary Concert
There's going to be an anniversary concert streamed by Mihoyo this November.
Free Codes
Oh, and here are the redemption codes from the presentation. Remember, they are valid until 24 hours have passed.
DSPVUN2BKH5M
NTPVU7JTJYPD
CB7UU6KT2H59
Inazuma Live Concert
The event is topped off with some lovely music from Mihoyo's hand-picked orchestra team, focusing on two themes in the Inazuma region. It's pure bliss.