Ahead of the premiere of The Witcher Nightmare Of The Wolf on 23 August 2021, Netflix has revealed brand new character posters, bios, and the additional voice cast for the highly anticipated anime prequel to the successful The Witcher series.
The world of The Witcher expands in this anime origin story: Before Geralt, there was his mentor Vesemir; a swashbuckling young witcher who escaped a life of poverty to slay monsters for coin. But when a strange new monster begins terrorizing a politically fraught kingdom, Vesemir finds himself on a frightening adventure that forces him to confront the demons of his past…
Meet The Characters
Vesemir grew up as a servant on a nobleman's estate, working long days for too little coin. He yearns to break free of his social standing and to explore the Continent to find his destiny.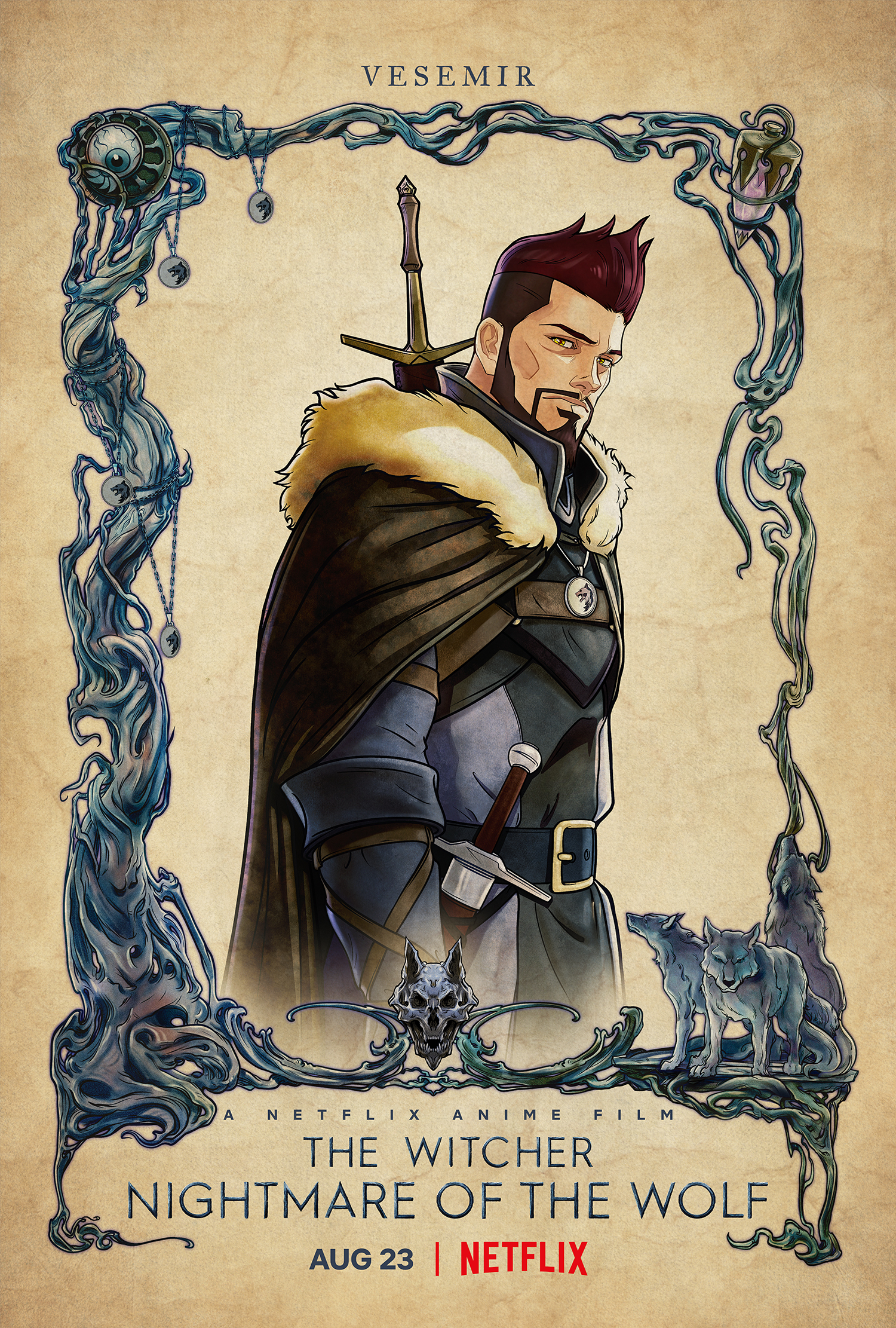 Tetra Gilcrest is a powerful sorceress who is descended from one of the Continent's first mages, Tetra believes magic connects all things of beauty. She and her followers work to keep peace on the Continent by ensuring that magic is not abused.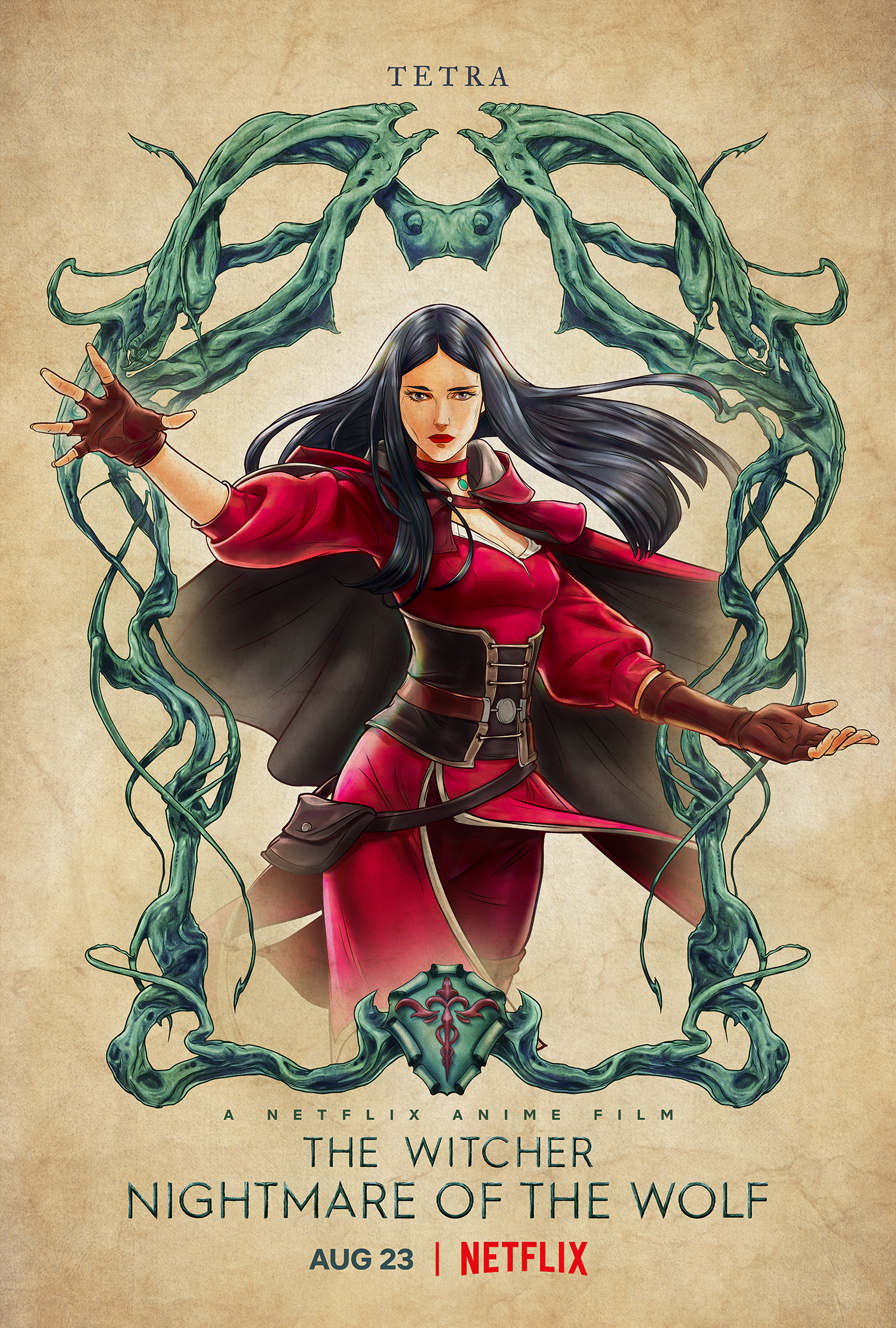 Lady Zerbst is a Kaedwen noblewoman who inherited her husband's seat on the king's advisory council after he passed at an early age. She has since risen to become one of the king's most trusted advisors, and a fierce supporter of the witchers.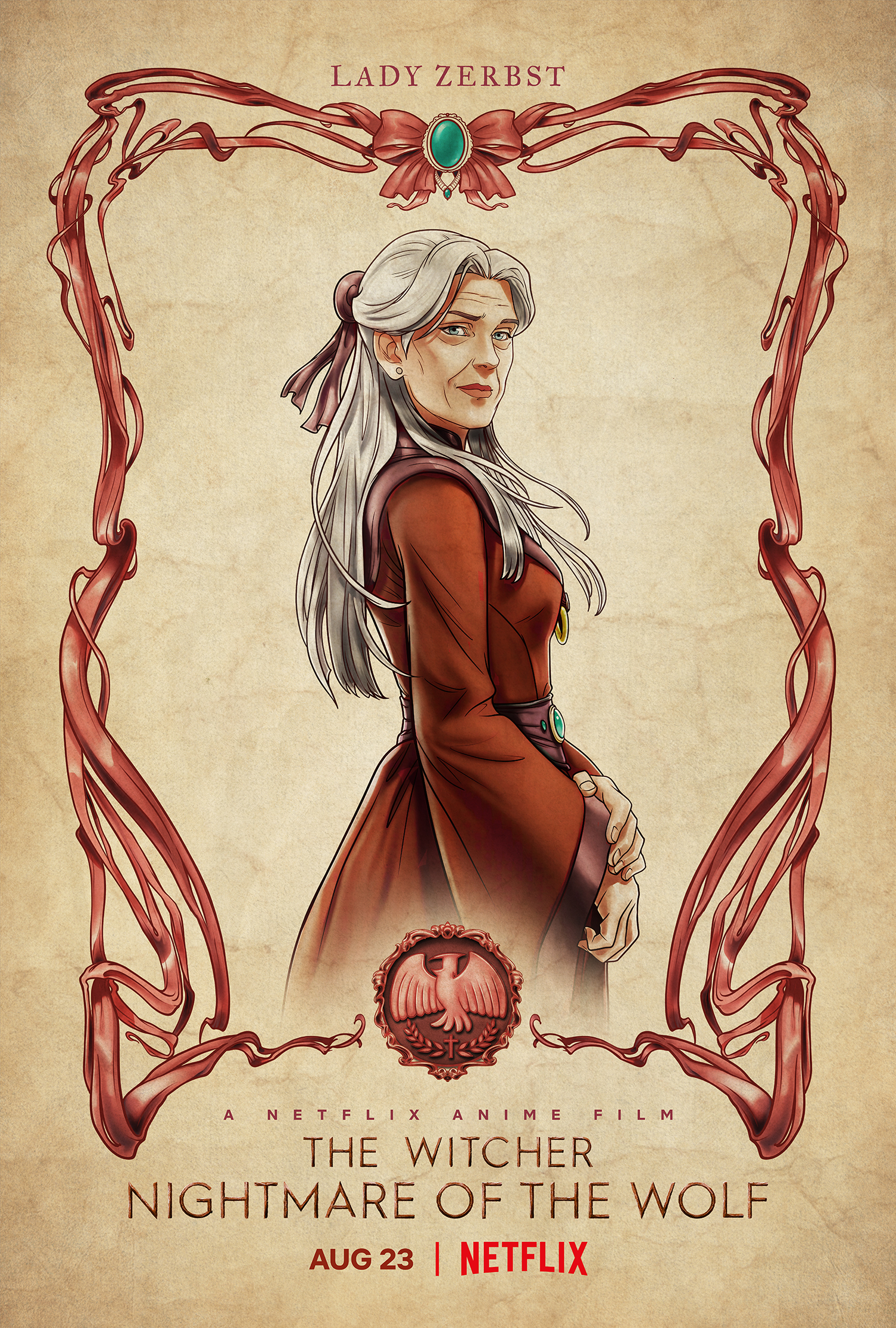 Deglan was raised on the harsh, unforgiving Skellige Isles and is the hardened warrior-leader of the witchers. He is fiercely loyal to his "boys," and committed to doing whatever is necessary to protect them.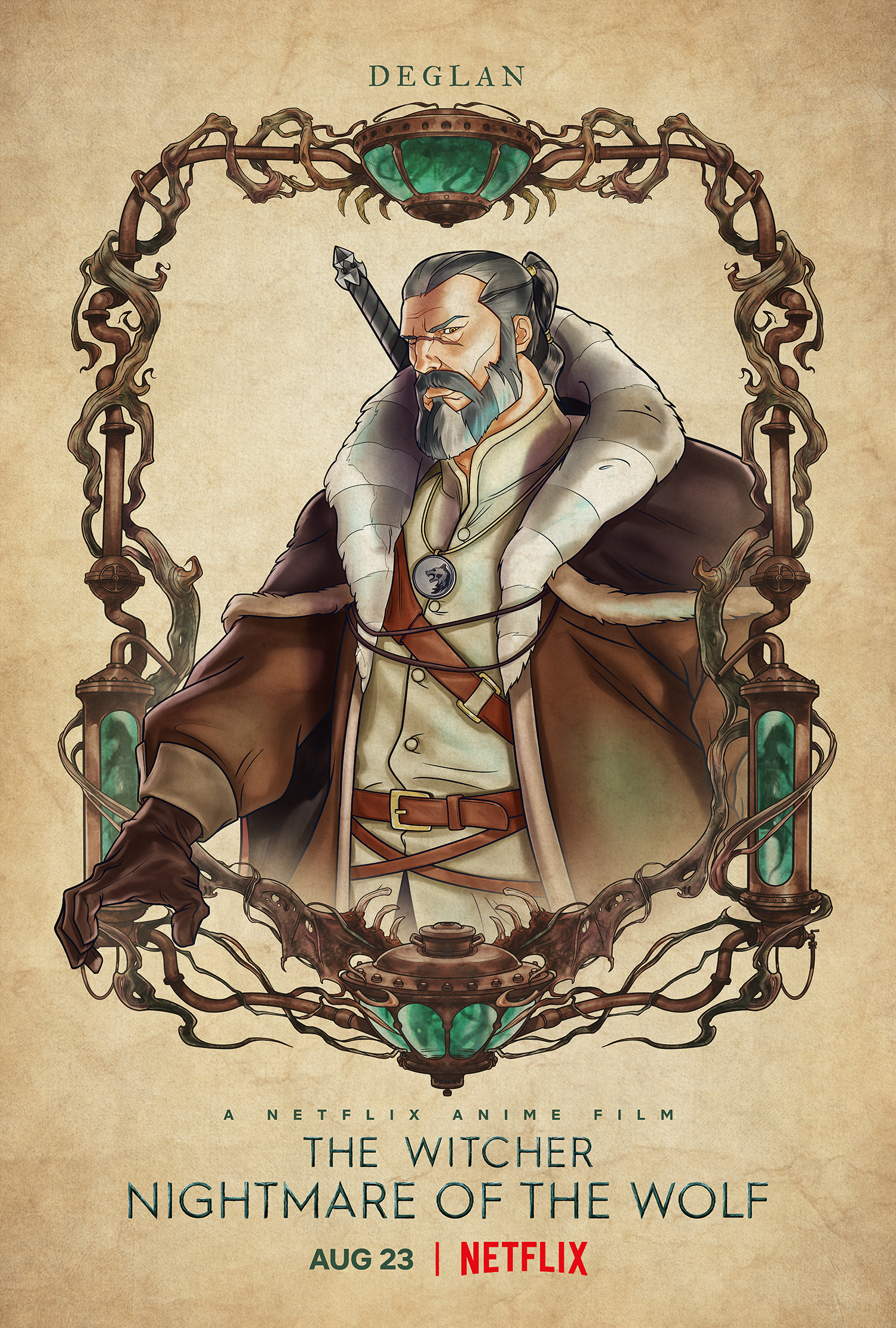 Filavandrel is a fallen elf king from the Blue Mountains and an old friend to Vesemir. He is also known as Filavandrel of the Silver Towers.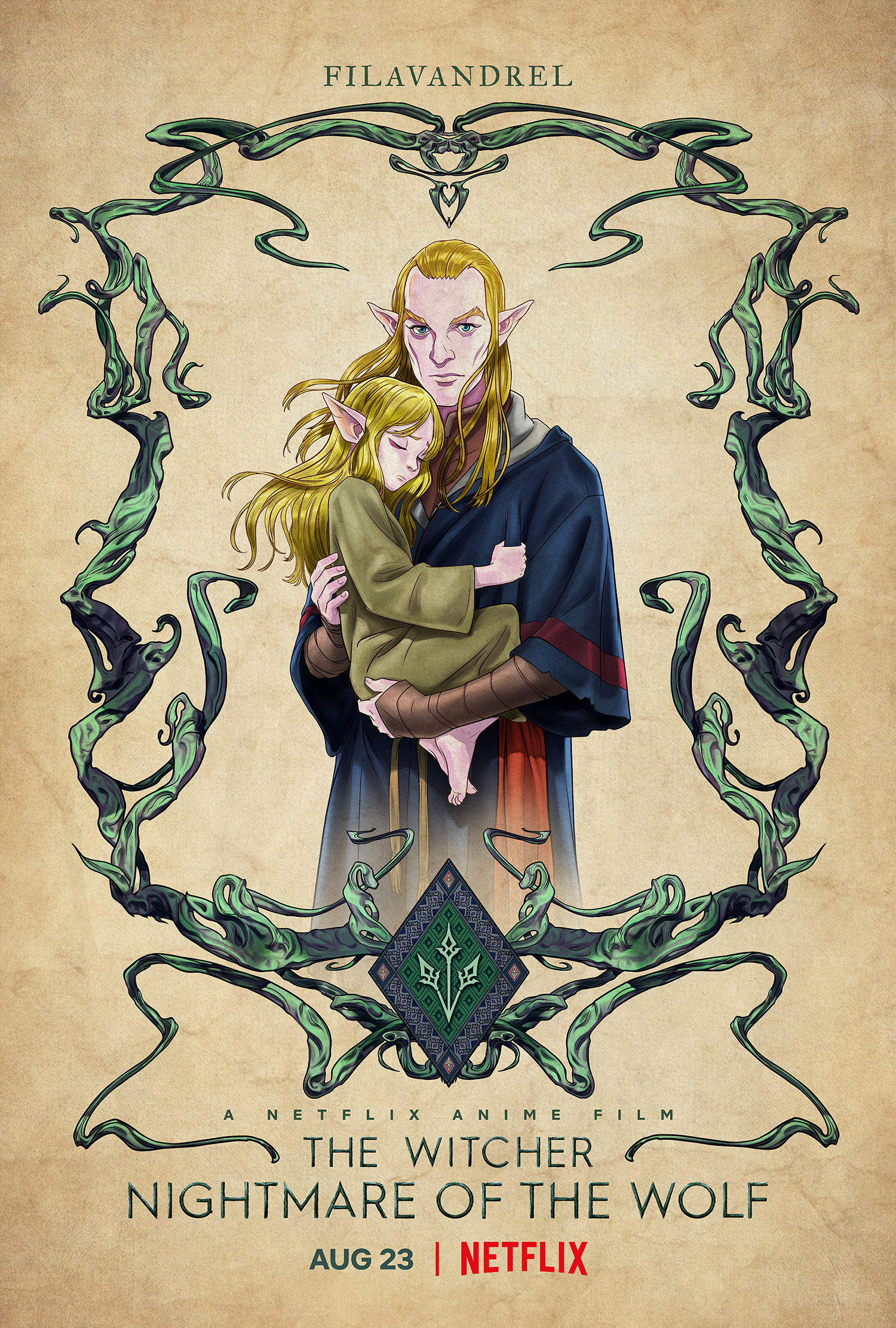 Luka is a pessimistic witcher who resents his profession and trained with Vesemir and Sven. Unlike other witchers, Luka never quite learned to love his profession. Maybe his pessimism is merely a shield, maybe it is really how he feels, either way: Luka is vocal about nearly everything — and that gets him in trouble more than once.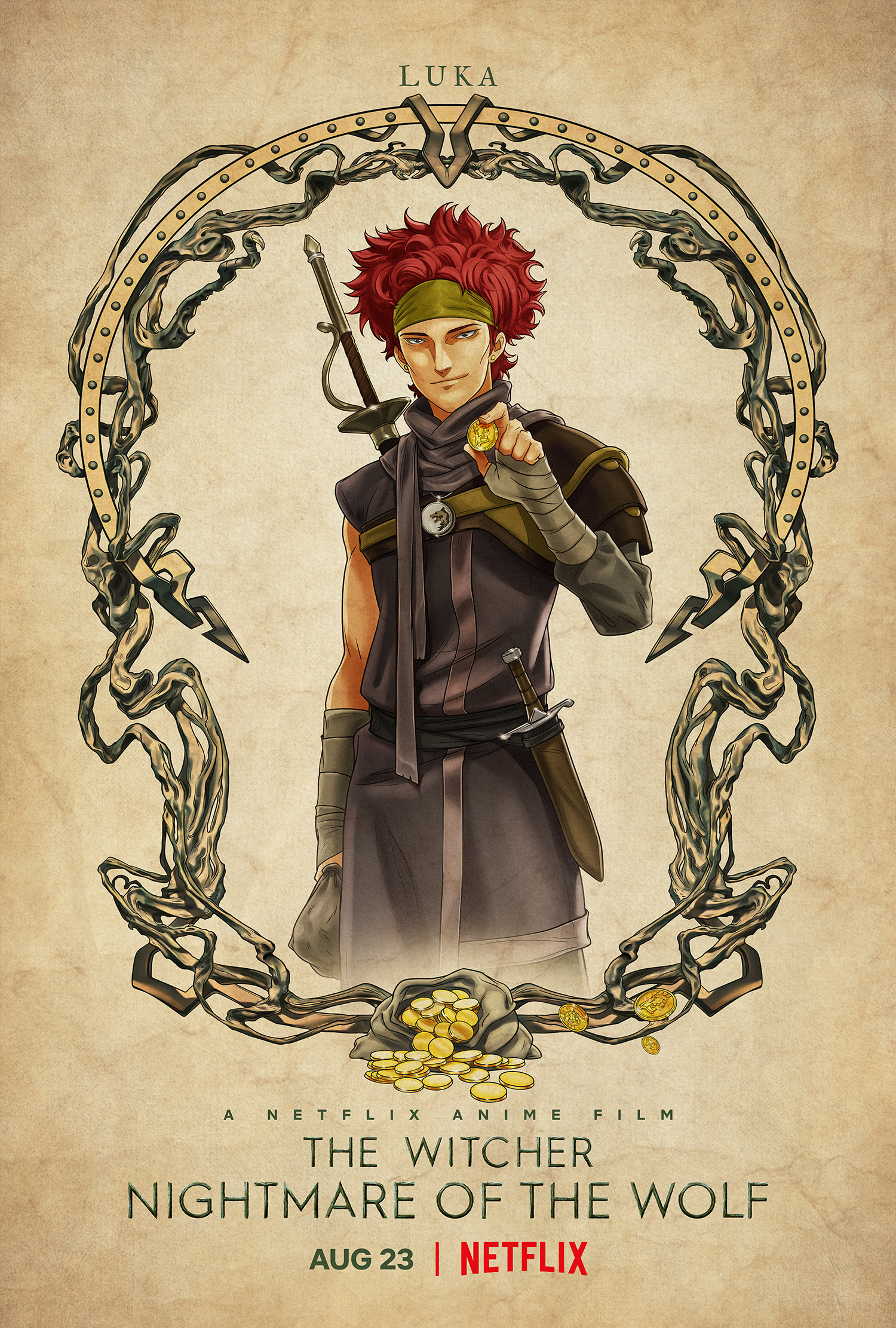 The Witcher Nightmare Of The Wolf Voice Cast
ENGLISH:
Vesemir – Theo James
Tetra – Lara Pulver
Deglan – Graham McTavish
Lady Zerbst – Mary McDonnell
Young Vesemir – David Errigo Jr.
Filavandrel – Tom Canton
Luka Matt – Yang King
JAPANESE:
Vesemir – Yuuya Uchida
Tetra – Mie Sonozaki
Deglan – Masafumi Kimura
Lady Zerbst – Yukari Nozawa
Young Vesemir – Daiki Yamashita
Filavandrel – Motoyuki Kawahara
The Witcher Nightmare Of The Wolf is written and produced by Beau DeMayo, and co-produced by The Witcher Showrunner and Executive Producer Lauren Schmidt Hissrich and Studio Mir's Kwang Il Han, who is also directing.
You can head on over here for my spoiler-free review for The Witcher Nightmare Of The Wolf, and check out the trailer below: