CD Projekt Red just updated its Cyberpunk 2077 update roadmap, and it looks like fans are going to have to wait a while for more new content.
The free DLC and next-gen update for the sci-fi RPG will only be popping up after 2022 instead of 2021. Check out the yellow-heavy roadmap below.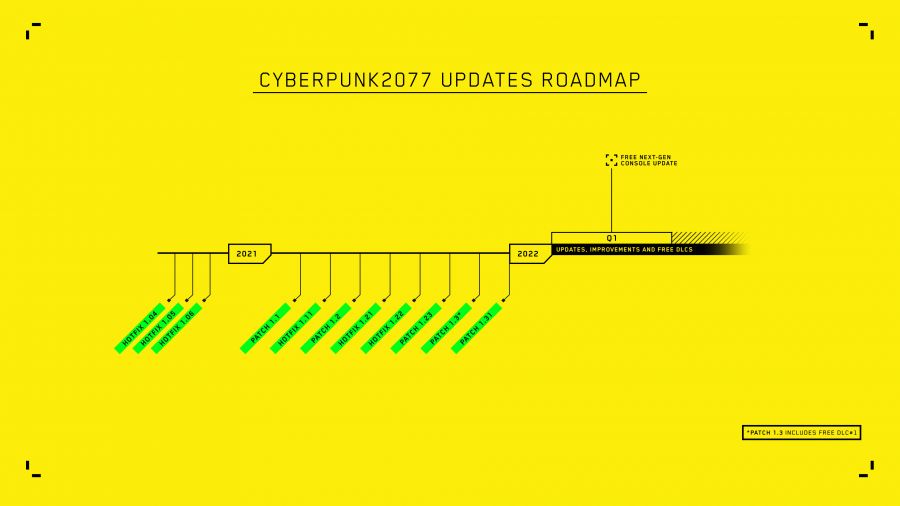 As you can tell, the many, many hotfixes from 1.1 to 1.22 have shown up. Everything else? It's only happening in 2022 and beyond.
Cyberpunk 2077 was launched with many bugs and problems, though some of it has been ironed out since. For more on Cyberpunk 2077, check out our review and guides.