Miss the fighting game offline scene? Well, Flash Vision has the next best thing: a major online fighting game tournament.
The fighting game group will be hosting the upcoming FV Major X Level Up KL 2021 fighting game tournament from 20th to 28th November; a nice long week of 2D tournament fighting among Malaysia's best. The tournament registration is free and sports a grand total prize pool of RM20,000.
Here are the details: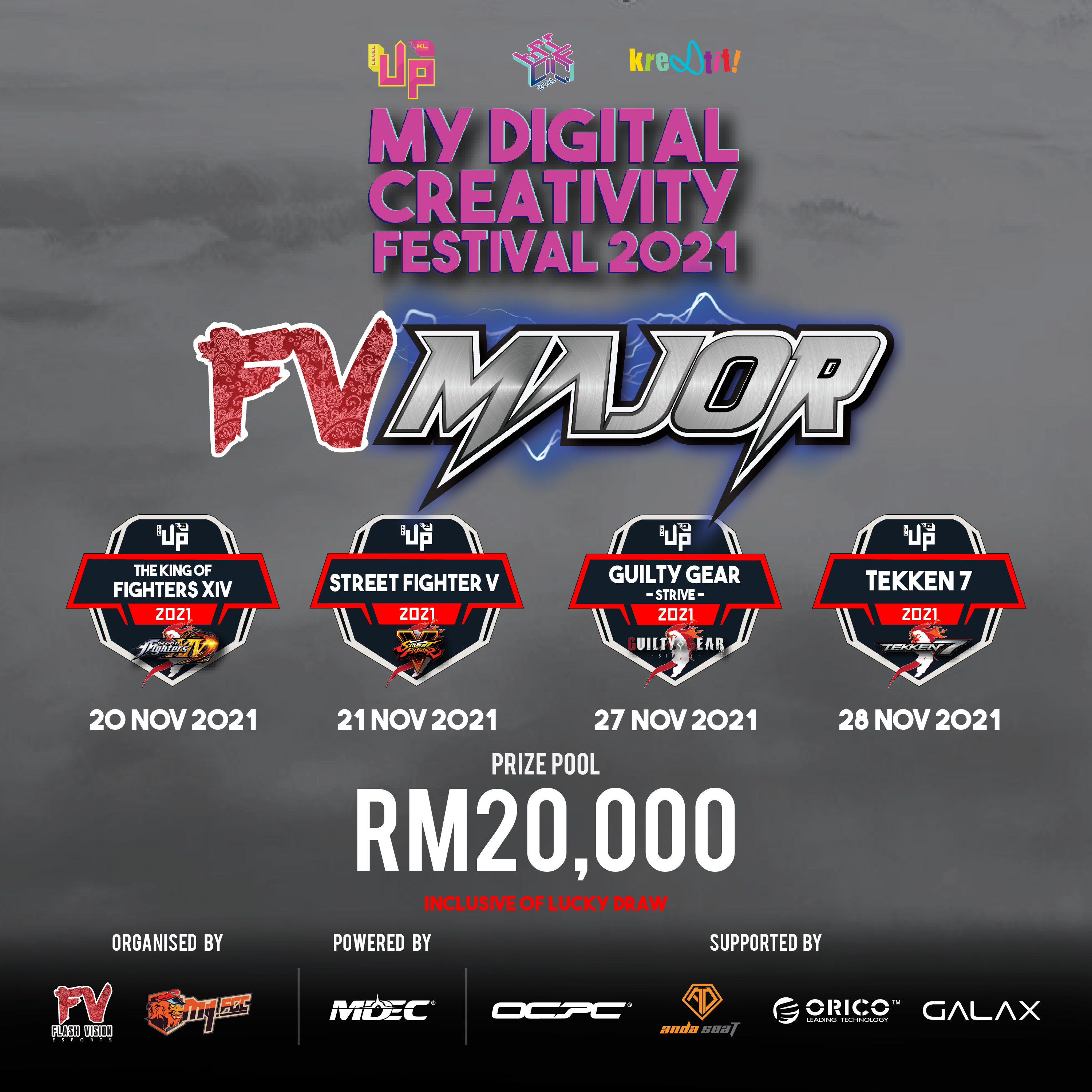 Date: 20th, 21st, 27th, and 28th November
Time: 11am
Venue: Online
Games In Tournament: Street Fighter 5, Tekken 7, Guilty Gear Strive, The King of Fighters XIV
Registration Link: https://esports.mydcf.my/fightgames
Good luck, have fun! Tournament rules & details are below:
1. Tournament is open for all Malaysians.
2. Tekken 7 and Guilty Gear Strive tournament will be run on Steam. KOFXIV will be run on PlayStation. Street Fighter 5 can be accessed on both Steam and PlayStation.
3. As the tournament will be conducted online, all participants must make sure that their connection is stable enough for a match to take place.
4. All tournaments will be in a double-elimination format.
a. All participants must be connected using a wired connection. No wifi connection please.
b. No wireless connection will be allowed.
c. Marshalls will have the right to determine whether the connection is deemed stable enough for a match to proceed.
5. Marshalls may disqualify any player not adhering to the rules stated above.