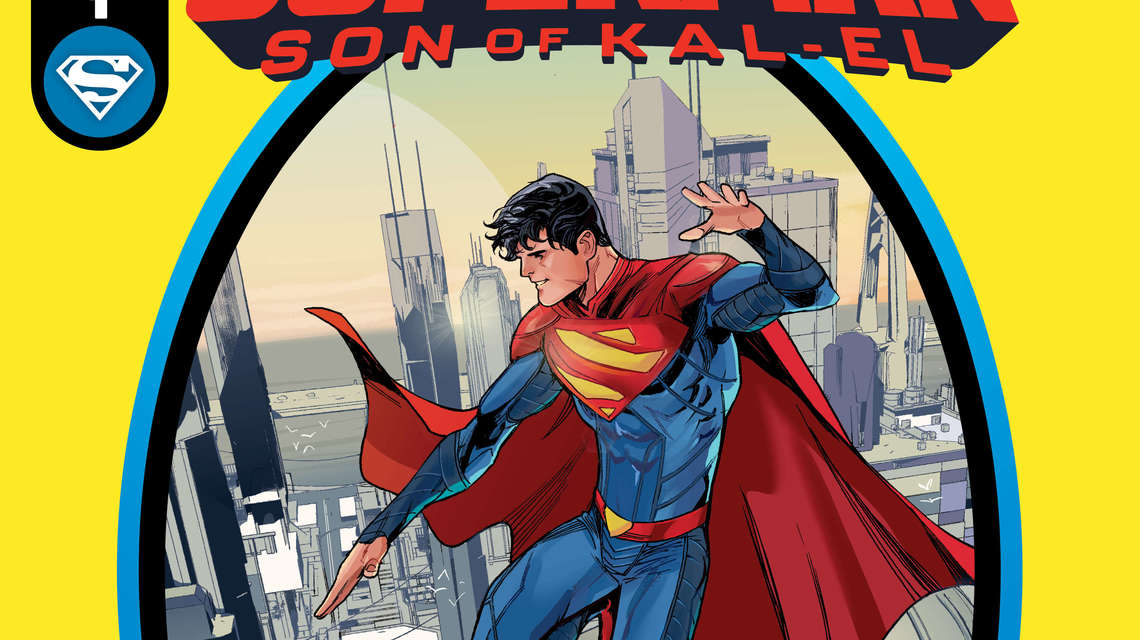 by in
With the comic book industry already in the LGBT storytelling and character-making slant for the past few years, it's only a matter until someone in the Man of Steel lineage ends up in that path.
Such is the case of the new Superman, Jon Kent, who is coming out as bisexual in an upcoming issue of Superman: Son of Kal-El #5 (via IGN). Story spoilers oncoming.
Long story short, the Superman: Son of Kal-El series written by Tom Taylor and drawn by John Timms focuses on Jon Kent and his 17-year old superheroics and young life responsibilities. In issue #4 and #5, he is starting a relationship with hacktivist Jay Nakamura who is a fan of Lois Lane's work (Jon's mom). Here's their first kiss in issue #5.
Here's what Tom Taylor had to say about the storyline in an IGN interview.
"Over the years in this industry, it probably won't surprise you to hear I've had queer characters and storylines rejected. I felt like I was letting down people I loved every time this happened.

But we are in a very different and much more welcome place today than we were ten, or even five years ago. When I was asked if I wanted to write a new Superman with a new #1 for the DC Universe, I knew replacing Clark with another straight white savior could be a real opportunity missed. I've always said everyone needs heroes and everyone deserves to see themselves in their heroes. Today, Superman, the strongest superhero on the planet, is coming out."
Artist John Timms also adds that it is a pretty big deal going through with this storyline with Jon Kent as Superman.
"As we have seen Jon grow up in front of our eyes, it will be interesting to see him not only trying to find himself as a person but a global super hero in the complex atmosphere of modern life. On the other hand, I hope this kind of thing will not be seen as a big deal in the future. You could visualize how it could pan in the future when the most powerful man in the world is part of the LGBT community. So many things are on the horizon and beyond."
Both writer and artist assured that while the dynamic between Jon and Jay are similar to Superman/Clark Kent and Lois Lane, Jay will not be shoved in a damsel role. Both Jon and Jay will tackle many things side-by-side.
You can read more about the upcoming issue and plot revelations here. Superman: Son of Kal-El #5 will be out 9th November in print and digital form.