Persona Theory Games Tackles Malaysia's Statutory Rape Culture In This New Mobile Game
The Malaysian developers who made the dark & meaningful adventure game Fires at Midnight are at it again with a hard-hitting topical title.
Persona Theory Games has just released a new mobile adventure game called Half Light as part of the Games For Change Asia Pacific initiative. In this title, you play student journalist Julia, who is on a redemption arc after spreading cruel online rumours about Vivian.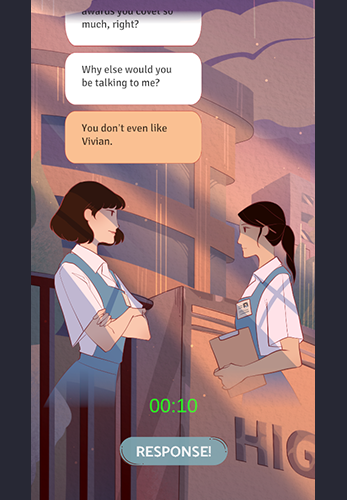 Apart from sporting lovely 2D artwork and a vertical visual novel style of play (being a mobile title and all), the game's narrative tackles statutory rape, gender violence, and sexual discrimination. Persona Theory Games is clearly commenting on Malaysia's underage rape culture in the country's school system with this bold title.
Half Light is out now via itch.io for Android devices; you can name your own price if you wish to buy it.