Su Ling Chan Of No Straight Roads Is The First Malaysian To Voice A Major Anime Series
Kageki Shoujo!!, a pretty popular anime series about acting troupes practising to be the best, will be one of the first major titles to sport a Malaysian talent in its official English voice casting.
Su Ling Chan, whom you may know as the VO of Mayday from hit 3D action music-laced game No Straight Roads, will play Akiya Shirakawa's mom as well as various students in episodes 7 and 10 in the hit show. Su Ling recorded all of her lines in Malaysia with Sound Cadence studio in Texas, meaning she did all the work remotely.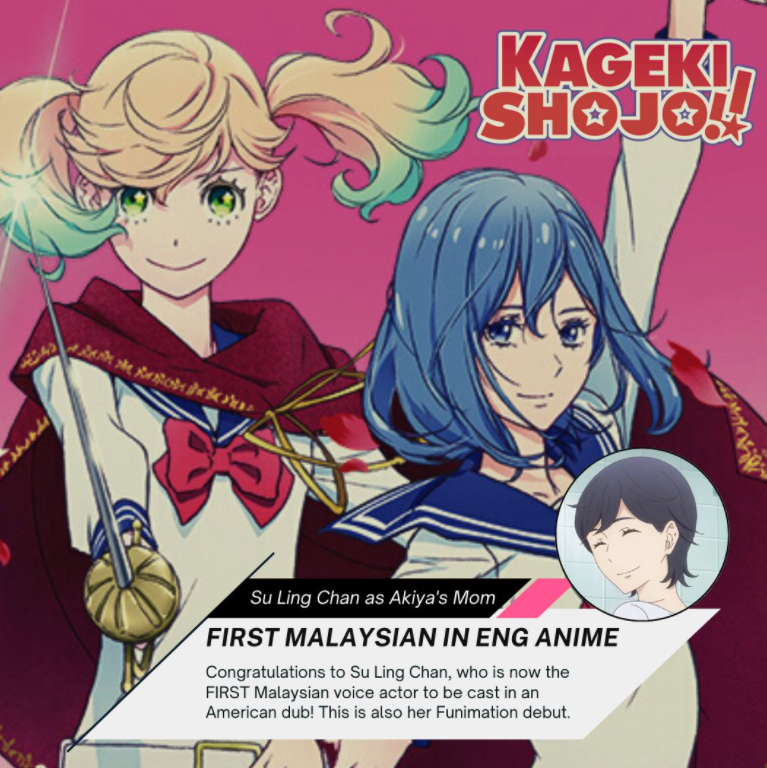 The English dub of Kageki Shoujo!! is available right now on Funimation; you may need to use VPN-related means to tune in if you're based in Southeast Asia.
As a region known for having talented English VOs and dubbing work, this is a helluva win for Malaysia's VO talent, and Southeast Asia by extension. We do hope this breakthrough paves the way for more Malaysian and Southeast Asian English voice actors to star in more mainstream animes and animated features.