No Straight Roads VO Su Ling Chan Is The First Malaysian To Be In A HoYoverse Online Game
Chalk one up for Malaysia's awesome voice-acting talent. Thanks to a recent update on the Honkai Star Rail character page, we now know that there's a familiar VO in the cast section hailing from the Southeast Asia country.
Su Ling Chan, a VA known for her work in No Straight Roads as the main character Mayday, will be voicing a character in the upcoming HoYoverse mobile RPG Honkai Star Rail. Yes, you also gacha characters in this one too.
She is voicing a character named Bailu, a vivacious young lady of the Vidyadhara race (water mermaid dragon people) known for her healing and medicinal expertise. She is of the Xianzhou Luofu faction alongside other gacha characters Jing Yuan, Yanqing, and obligatory anime fox lady Tingyun.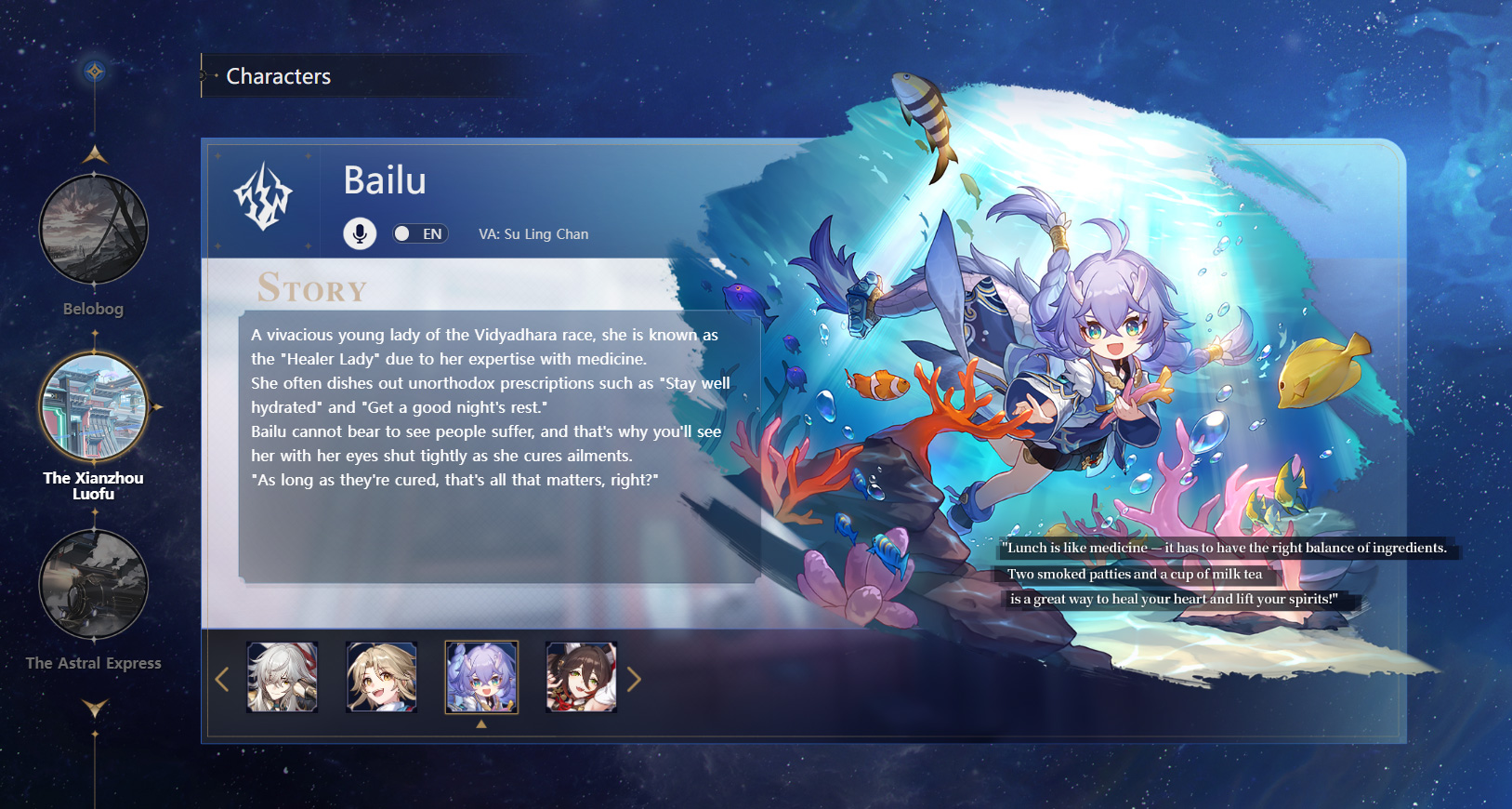 This basically makes her the first-ever Malaysian to star in a major HoYoverse title, making this yet another "Malaysia Boleh!" moment for the VA industry. She's also the first Malaysian VA to star in a major anime series.
On a related note, Honkai Star Rail's closed beta is going to launch early next month. You can sign up for it right now. 
Related