Borderlands 3 is getting a Tiny Tina's Wonderlands-themed upgrade today.
Gearbox just launched the latest Vault Card, which is a battle pass of sorts where you do daily and weekly quests to earn exclusive rewards from the card. This week's new Vault Card is dubbed Bunker Masters and features new items and Legendaries tailored after Borderlands 2's best DLC, Tiny Tina's Assault on Dragon Keep.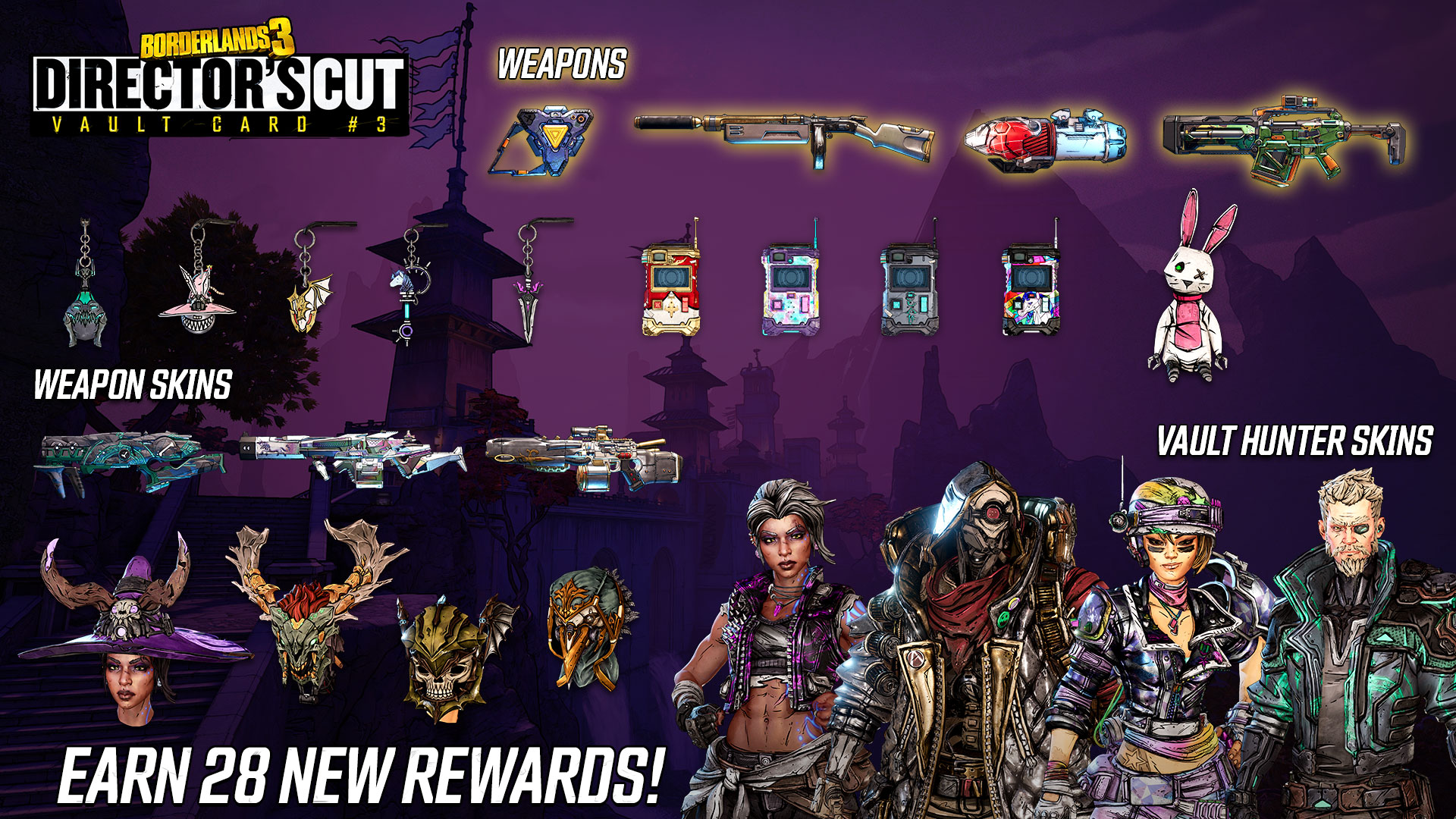 There will be 28 unique rewards for players to unlock in Vault Card 3.
4 pieces of new Legendary gear (2 Assault Rifles, Grenade Mod, Shield)
4 Vault Hunter Heads
4 shared Vault Hunter Skins
4 ECHO Device Skins
3 Weapon Skins
5 Weapon Trinkets
3 Emotes
1 Room Decoration
Highlight Legendaries from the Vault Card include the Mana Well Shield and Blade Fury Assault Rifle; we'll detail these in a future piece later this week.
Remember: you can only have 1 Vault Card active at a time, and you'll need the Director's Card DLC. To celebrate this release, Borderlands 3 will bring back the co-op Loop Drop event that's active from now until 26th November midnight GMT+8. Basically, Badass enemies will drop more loot if you're playing a game with 2-players or more.
On a related note, Tiny Tina's Assault on Dragon Keep is available as a standalone game for all platforms, with the PC Epic Games Store version being free.