This Week's Borderlands 3 Maurice Black Market Legendary Is Worth Buying; Here's Why
The week of 2nd December is good news for those still playing Borderlands 3, because the weekly Maurice's Black Market Vending Machine offering is a sought-after weapon.
To find this week's vending machine, you need to head over to the starting area of Cathedral of the Twin Gods. The location is marked on the map; just head out of the starting area through the first major big room, then turn left after exiting the room.
This week's vending machine features the following weapons:
Vanquisher SMG
Blood-Starved Beast SMG
Tran-fusion Grenade
The Blood-Starved Beast SMG is a highly sought-after SMG in Borderlands 3 because of its damage and multiple projectiles/splash damage potential. You can farm it from Evil Lilith in the 4th DLC, but the chances of it dropping are very, very low. So yeah, go buy multiple copies of it while you can.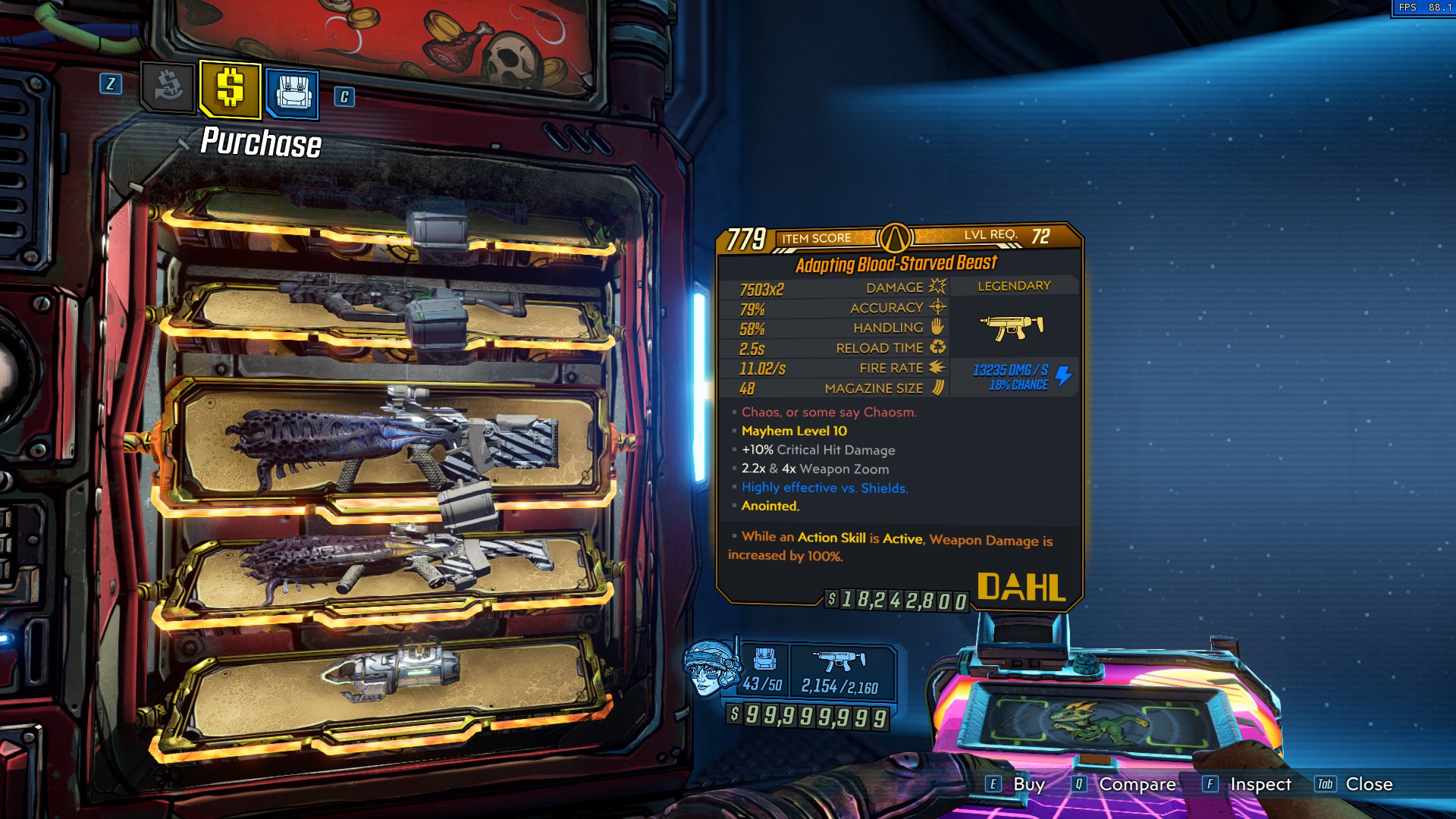 Related