By Alleef Ashaari|December 10, 2021|
I was simply looking for a cup of ice blended at Coffee Bean Sunway Pyramid when suddenly I was jumped by a hideous monster. Thankfully, I used my Witcher abilities to fend it off.
[videopress 96Rr5Hzx]
From 10 December 2021 to 2 January 2022, anyone who visits Sunway Pyramid mall will be able to get up close and personal with one of the most terrifying monsters, the Myriapod, from Netflix's The Witcher at the Green Vase Fountain, Ground Floor of Sunway Pyramid.
Enter the world of The Witcher with an immersive journey through the dark, ominous forest of The Continent, brought to Malaysia, before catching the life-sized Myriapod in all its horrifying glory. If that's not terrifying enough, you can take the interactive experience up a notch by summoning it on your phone with this AR filter (which is how I made the video above).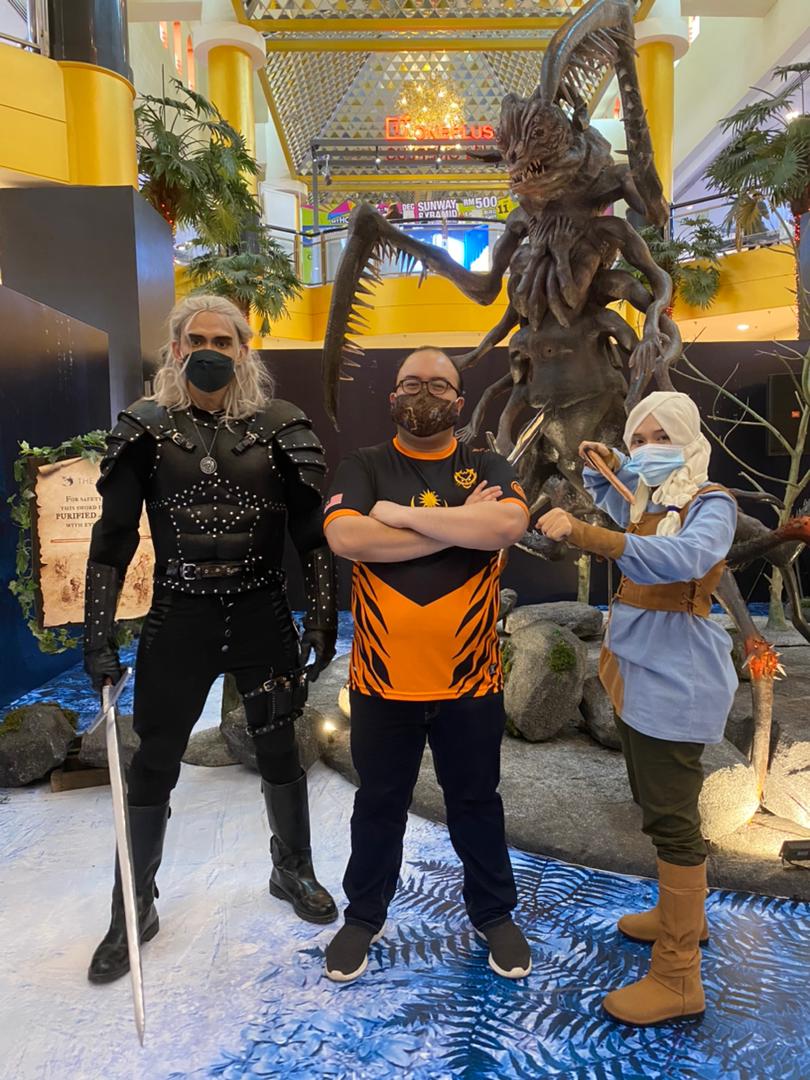 While you're there, keep your eyes peeled for Kaer Morhen's Medallion Tree, from which its branches hang a variety of Witcher medallions, honouring Wolf School Witchers that have fallen over the years. Prospective Witchers can complete their journey by collecting all five designs of the medallion (Geralt, Lambert, Eskel, Cohen, and Vesemir) and unlocking exclusive deals around the mall.
So, what's stopping you from grabbing your favourite bard or mage to confront the beast anytime between now and 2 January 2022 at Sunway Pyramid's Green Vase Fountain on the Ground Floor (right behind the main entrance of the mall, below the sphinx). While you're at it, capture your best Witcher moment, share it on Instagram, and tag @NetflixMY with the hashtag #MusimMonster for a chance to win Witcher medallions.
The Witcher Season 2 premieres on Netflix on 17 December 2021.
Check out photos from the special The Witcher exhibit below: