By Alleef Ashaari|January 27, 2022|
Dying Light 2 launches next week, and developer Techland has revealed a roadmap of future content coming after the game releases.
In the first few months, players can expect smaller DLC such as challenge packs, mutated infected events, and more. In June 2022, Dying Light 2's first full story DLC will arrive. After that, the developer promises to deliver at least two more story DLC, as well as new weapons, stories, enemies, and events. You can check out the roadmap for yourself below: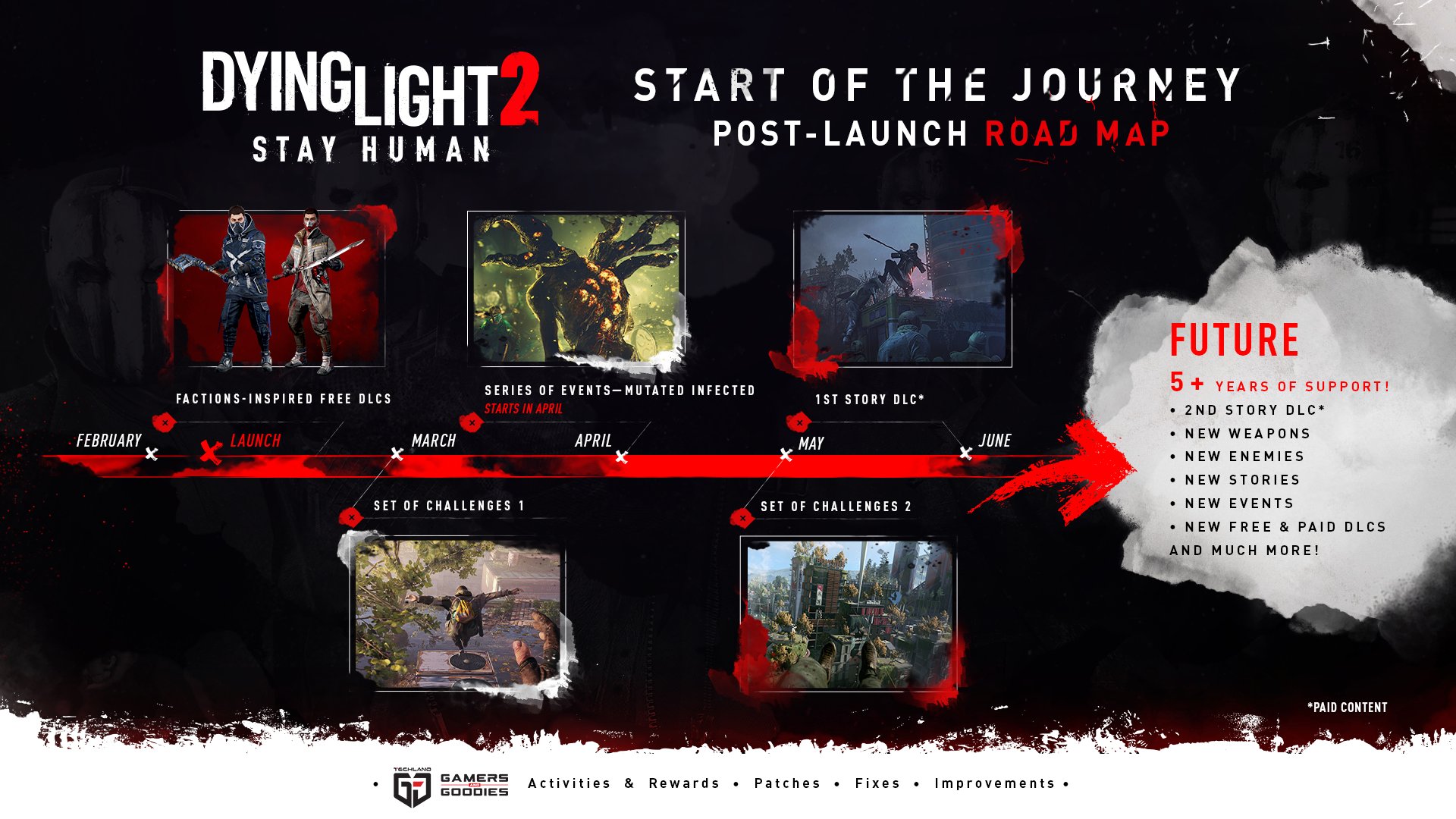 Dying Light 2 Stay Human is slated to release for the PS4, PS5, Xbox One, Xbox Series X/S, PC, and the Nintendo Switch via the cloud on 4 February 2022.
Related