Final Stranger Of Paradise: Final Fantasy Origin Trailer Showcases Anime Story Cheese Aplenty
Square Enix & developer Koei Tecmo just released the final trailer for its action RPG spinoff Stranger of Paradise: Final Fantasy Origin, and it's pretty, well, rad.
If you consider anime drama and a retelling of the "finding crystals and offing their corresponding bosses, and probably going back in time" rad, then by all means you'll love all the melodrama presented here. We now know that the four elemental fiends -Kraken and Lich- are looking like actual terrifying monsters, Jack and Princess Sara are married and some crazy black magic stuff wrecked their day, and Jack and co. have to fix it and band up as the Warriors of Light. There's even that Frank Sinatra ditty "My Way" playing halfway which clearly spells out the hero Jack's motives in this game. If there's one thing we can rely JRPGs on being, it's being as subtle as sledgehammers.
They even did the classic Final Fantasy stillshot here, like from the NES RPG classic that aged just as well as bacon out in the open after 3 days!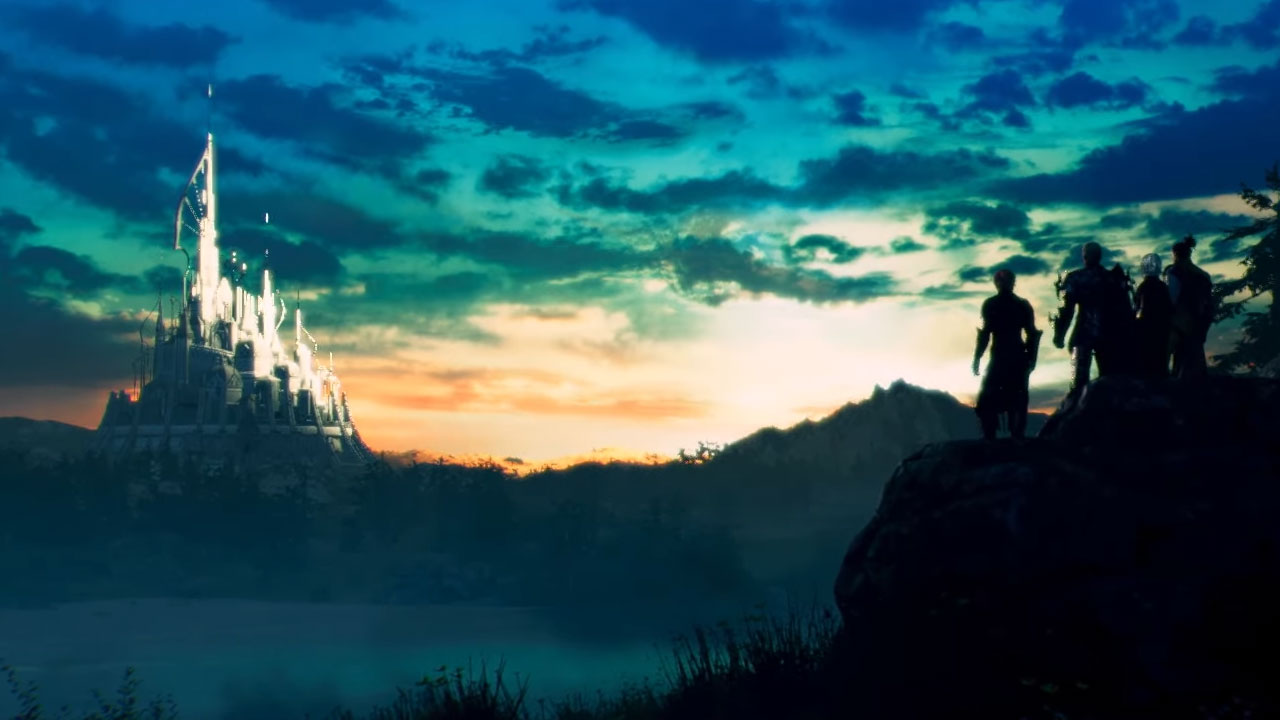 I do not expect Shakespeare quality of narratives here, but now my interest in this Dark Souls-like Final Fantasy game is piqued at maximum levels. Both my curiosity and attention are sated. After watching this, how could it not?
Also, there's some new info about the game that cropped up.
Upgrading Equipment System
Equipment can be obtained by defeating enemies or opening treasure chests along your path. The same piece of equipment can have different job affinities or special effects. It could be well worth your time to take on a mission multiple times in the search for rarer equipment.
At the smithy, materials can be used to add to or upgrade your equipment's special effects. Customize your equipment to suit your job and fighting style! One way to obtain materials is via the completion rewards from missions.
You can dismantle equipment to obtain materials. Dismantle equipment you don't need any more and use it to upgrade your favourite gear.
Job System: Advanced Jobs
Red Mage – Red Mages are versatile magic users who wield both black and white magic, making them equally able to attack and provide support. Use the Red Mage's unique action, chainspell, to deal massive damage to your enemies whilst simultaneously reducing their elemental resistance.
Berserker – A job that specializes in direct attacks, using axes and greatswords, the Berserker has access to the berserk ability. While this ability is active, your attack power is greatly increased—but it could be a risky choice, since you lose the ability to use potions.
Samurai – Samurai is a job that excels at MP recovery. Whilst under the effects of the Samurai's unique action, meikyo-shisui, normal attacks will replenish a greater amount of MP and parrying will also restore MP. Let loose with your replenished MP and unleash a flurry of blows with combo abilities.
Stranger of Paradise: Final Fantasy Origin will be out on 18th March for PC, Xbox Series, Xbox One, PS4, and PlayStation 5. I for one cannot wait to see how this cheesy story unfolds, especially in the English dub.
Related