Update: Character trailer for Baiken's out. Check it out in this story below.
Want to find out how Guilty Gear's samurai Baiken looks like in Guilty Gear Strive? Look no further than this….bakery ad.
Apparently, macaron-making bakery Honey & Butter's ad for a Guilty Gear collaboration may have accidentally leaked new artwork of Baiken in Guilty Gear Strive (via Twitter's @prtokce). Seems authentic, given Arc System Works' copyright below.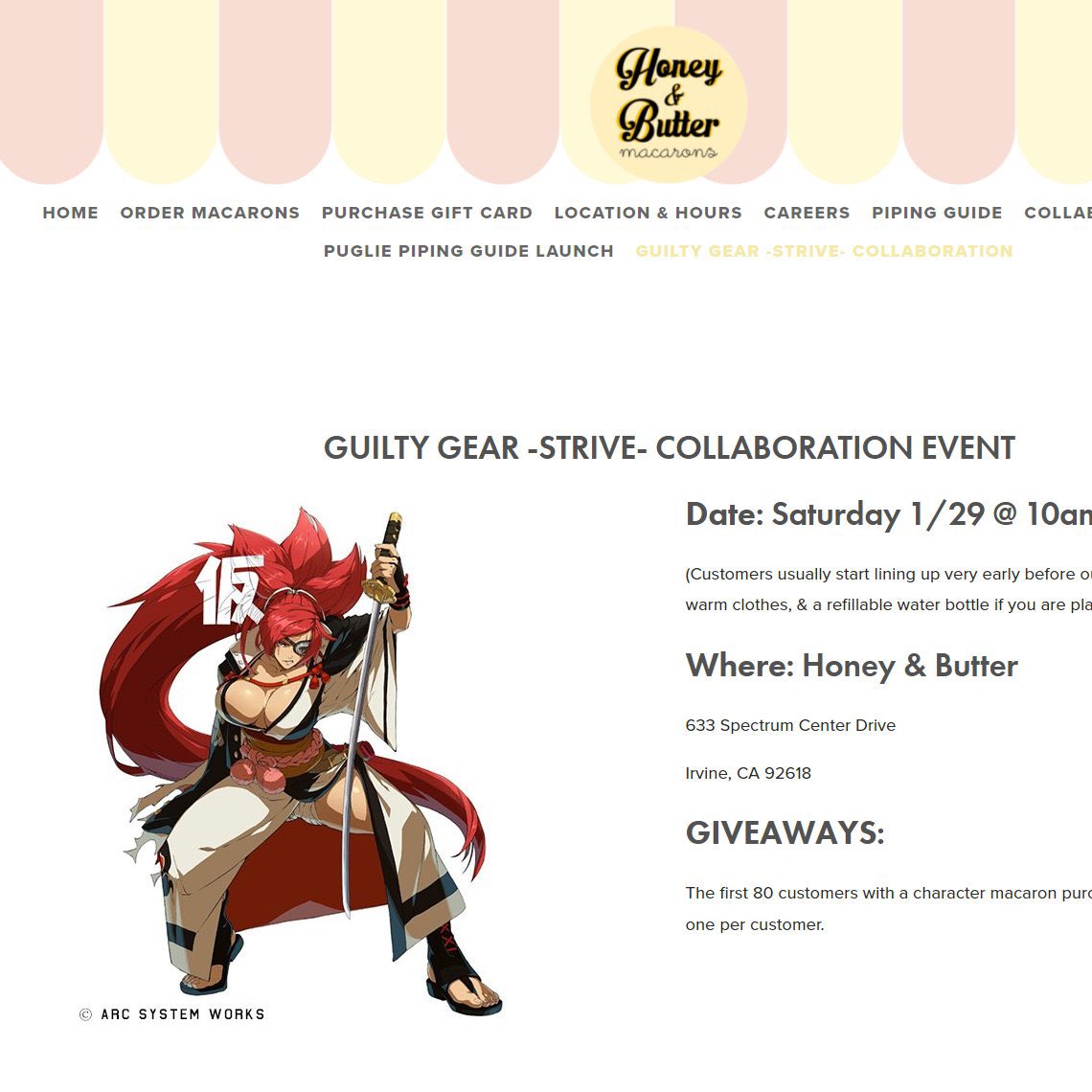 Here she is in all her samurai-fighting glory.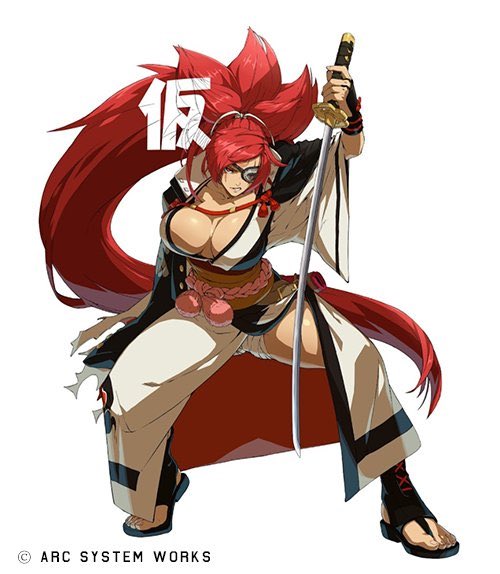 Apparently, the ad also came with a few leaked screenshots of the character in action in Guilty Gear Strive. You can see her pull off some of her special moves as well as see her against Happy Chaos and Anji. Also, there's a new stage they fight on: probably an undisclosed Japanese Colony area.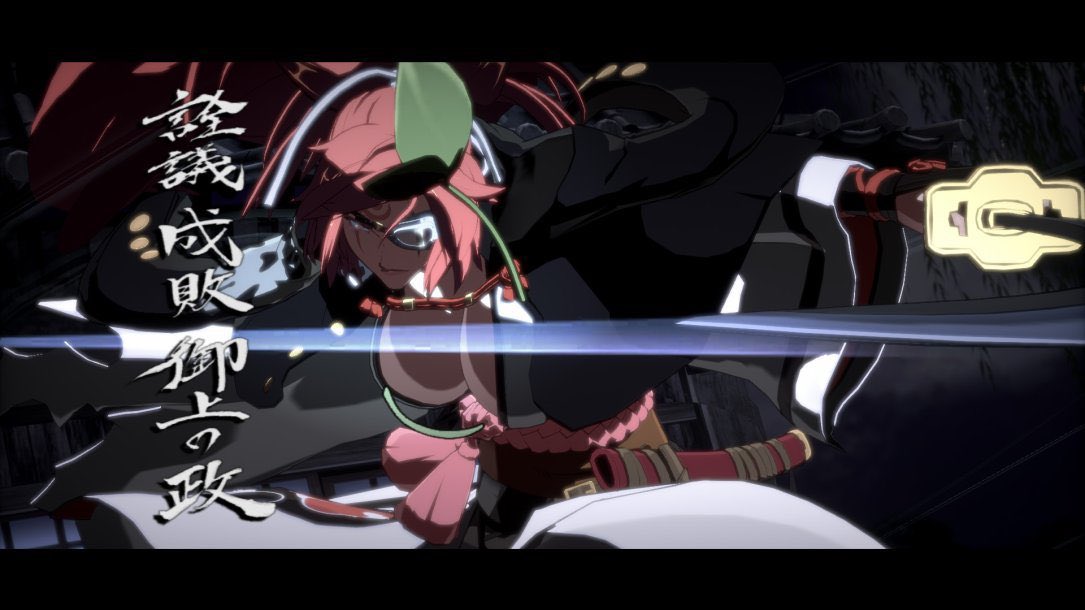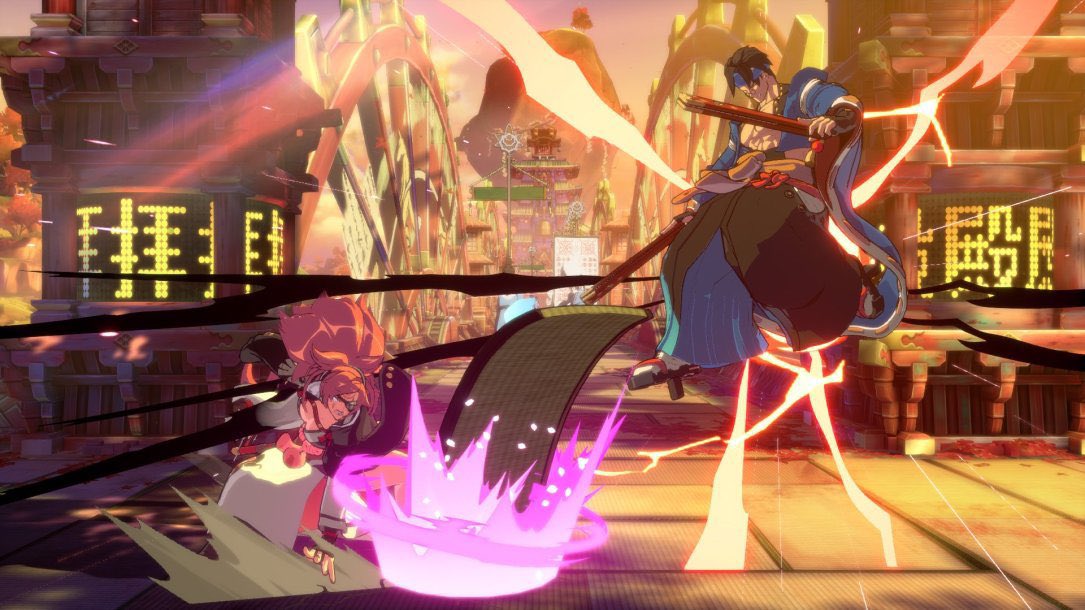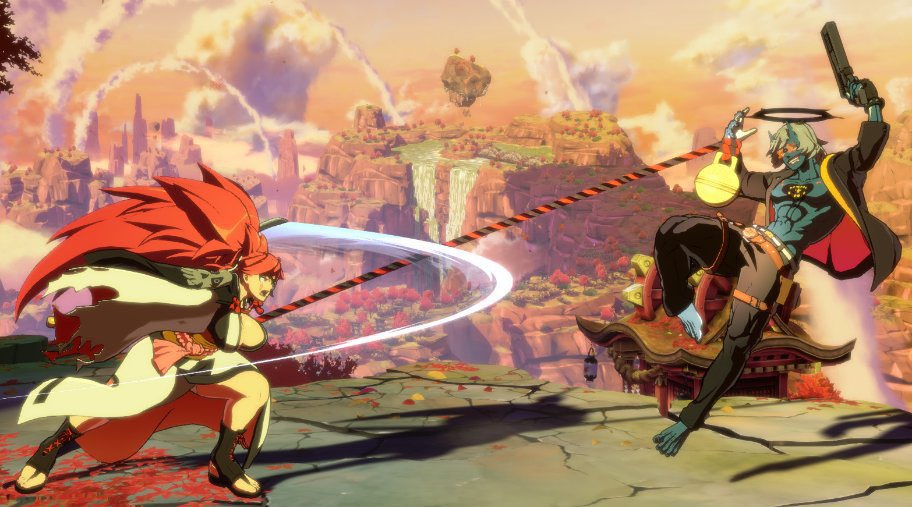 Baiken is one of the new characters for the game's Season 1 pass; she's slated to be out this late January. It's only a few days until the month ends, so she'll be out before that happens at the very least. This leaves one more character for the Season Pass: odds are it's Asuka/That Man. Or maybe Slayer, if past datamined info is to be believed.
Related