By Alleef Ashaari|January 18, 2022|
Sony Interactive Entertainment PlayStation and HORI have announced a new HORI Fighting Commander OCTA pad and Fightstick for the PS5. HORI previously released high-quality Fighting Commander pads for the PS3 and PS4.
The new controller features top-quality components for accuracy and durability, including micro switches, as well as a Short Throw Analog with an 8-way gate for increased accuracy & execution. It also has adjustable D-Pad sensitivity and an easy-to-use 6-button layout, headset input and onboard audio controls, as well as the ability to customize settings with the companion app.
The PS5 Fighting Commander pad is also compatible with PS4 and PC and will cost US$60 when it releases sometime later in 2022.
Additionally, HORI announced the Fighting Stick α for the PS5 (US$199.99). The tournament-grade Fighting Stick α opens for easy customization and maintenance. It also features replaceable top-panel artwork, HAYABUSA buttons and stick lever, a 3.5mm audio jack, as well as the ability to create custom profiles through the companion app.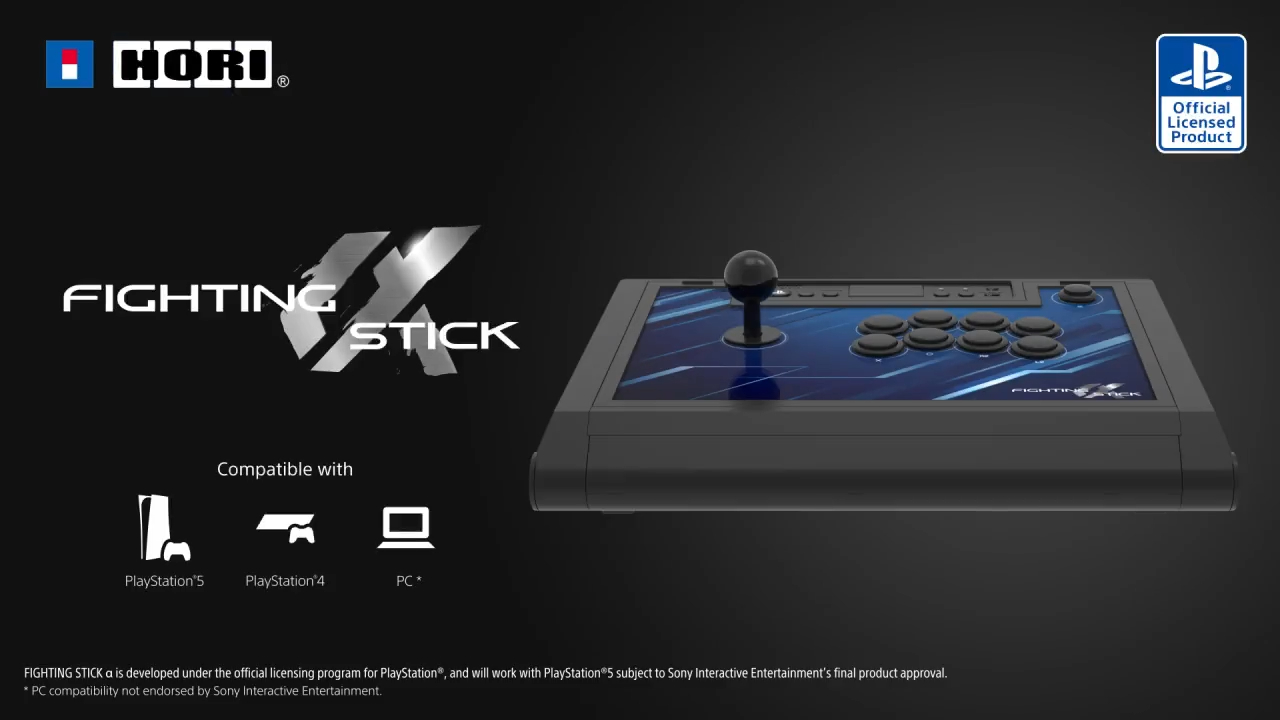 Both of these peripherals are officially licensed by Sony. There are no release dates yet, but stay tuned on the official website here.