By Fitri Razif|January 13, 2022|
BenQ's Zowie has launched their latest ZOWIE XL-K generation gaming monitor with the new XL2746K with specs that are said to improve your aim.
The question of whether your gaming rig is a factor in your skills has always been a debate between gamers, but Zowie's latest gaming monitor aims to give a final answer. Enter the new XL2746K monitor, equipped with the latest customisable features that are present in the XL-K series of monitors, the new 27-inch 240Hz display provides a wider range of options to suit their gaming preferences.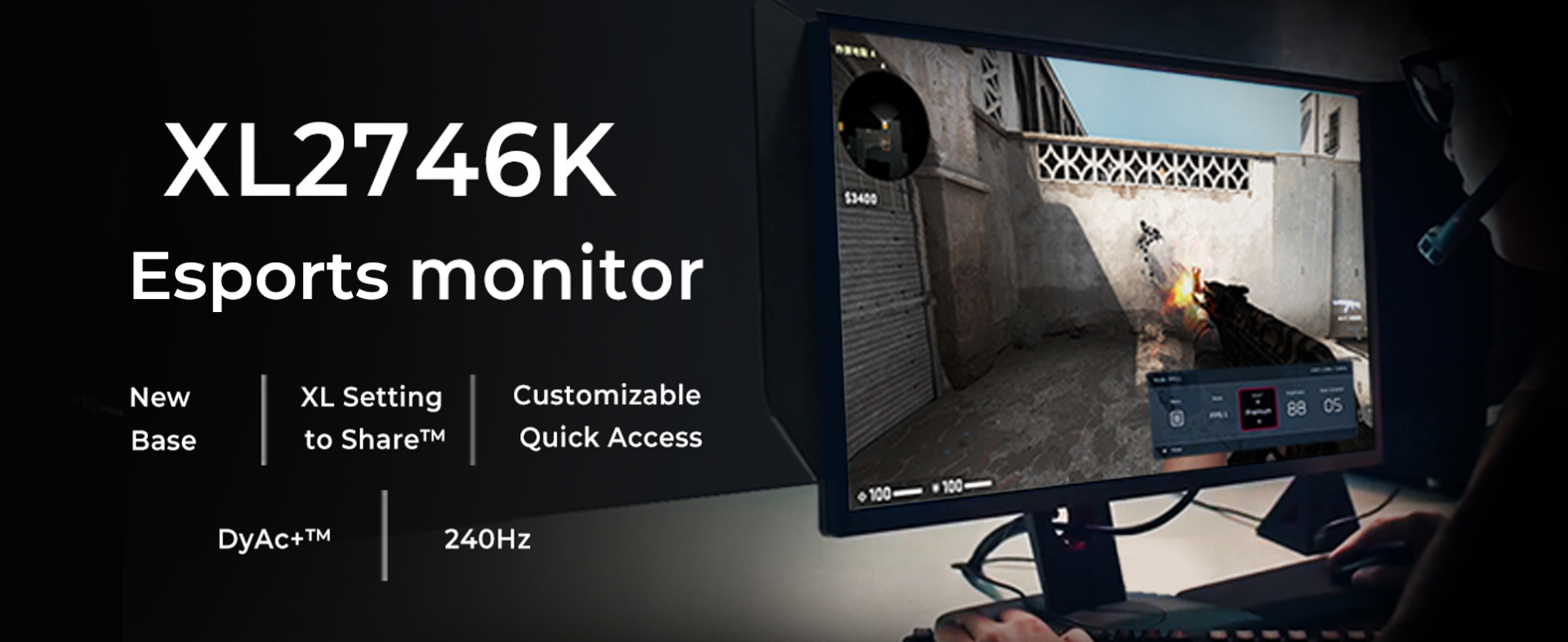 The monitor comes with a smaller base, allowing for more room for users to fill out their gaming tables or for those who prefer more space for flicks and large mouse movements. The base has a flexible and fluid height with title adjustment, and users will be able to download custom setting presets from other people for a quicker configuration thanks to the brand's own XL Setting to Share feature. The added feature will also allow users to save clips and share them conveniently through a simple user interface.
Armed with ZOWIE's proprietary DyAc+ technology, a dynamic accuracy function that reduces motion blur seen on LCD panels, the tech will theoretically improve one's aim through the reduction of vigorous in-game screen shaking and motion blur. Essentially, the monitor will have a staggeringly high refresh rate to remove any motion blur and allow for near pixel-perfect clarity. The XL2746K also comes with the new OSD menu, which provides quick access to a player's desired settings.
In conjunction with the launch of their new product, the brand has also partnered with Kingsmen and Paper Rex, two of Singapore's professional Valorant esports teams, to provide them with equipment.
The starting price of the XL2746K will be RM2688. Those looking for a different option can rest easy as the XL-K series also includes the XL2411K priced RM1,199, which comes as a 24 inch 144Hz monitor, and the XL2546K, a 24.5-inch 240Hz monitor priced at RM2,279.