This Week's Borderlands 3 Black Market Vending Machine Features One Of The Best SMGs
You may want to take a trip down to this week's Borderlands 3 Maurice's Black Market Vending Machine, especially if you're a fan of farming Legendary SMGs.
Maurice Black Market Vending Machine For 21 January 2022
This week's machine is located at Eden-6 in the Voracious Canopy, the same area where you fought GenIVIV. Make your way through the place and in the Family Jewels ship -like you're taking the path to the boss. Then when you reach a giant room where you had to reattach BALEX to a robot in the story, just after a vending machine spot, check the left side of the entrance.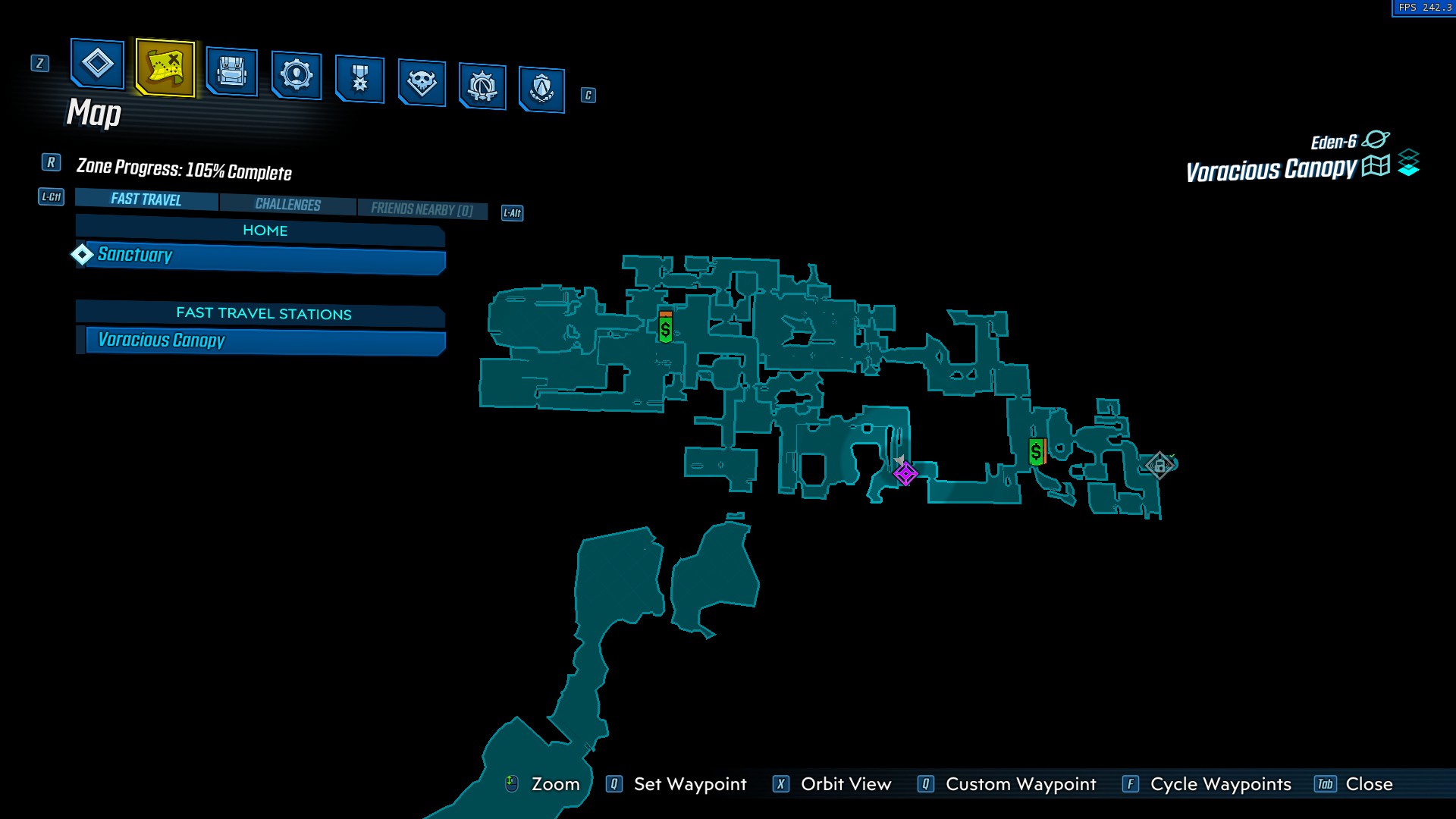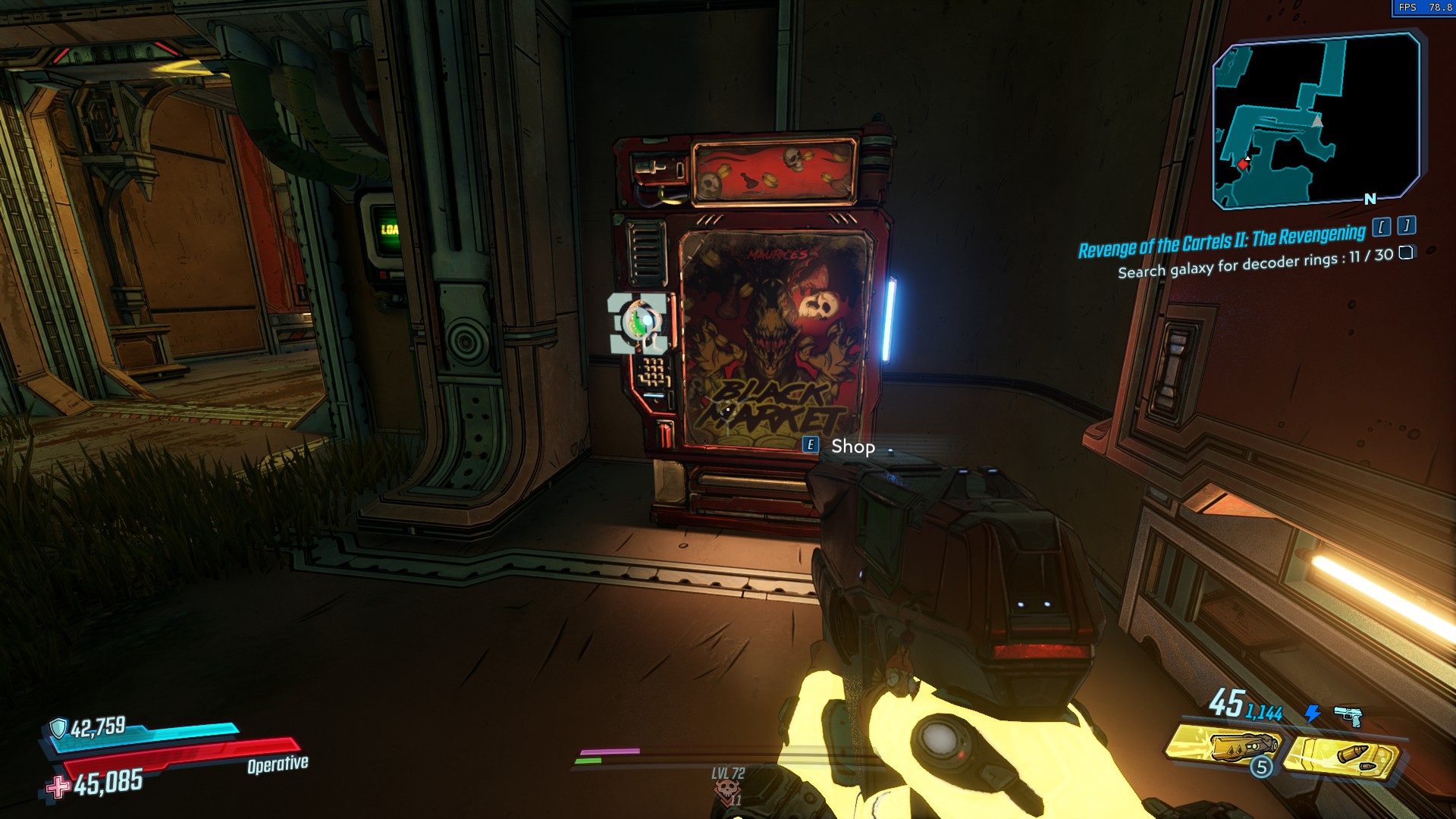 The Black Market Vending Machine is right there. Here are the Legendary weapons on tap for this machine:
Kaoson SMG
Storm Sniper Rifle
Firestorm Sniper Rifle
Dictator Assault Rifle
The Kaoson is one of Borderlands 3's best SMGs and its drop rate from Captain Traunt is very, very tiny. If you have a lot of cash saved up, you should get multiple copies of this SMG.