It's the new year, meaning a fresh crop of games to look forward to. Here are our top upcoming picks of 2022; hopefully they end up well-made.
Horizon Forbidden West
Platforms: PlayStation 5, PlayStation 4
Release Date: 18th February 2022
2017's Horizon Zero Dawn remains one of the most popular PS4 exclusives and for good reason. It showcased the power of Guerilla Games' Decima Engine (the same engine Hideo Kojima would use for his Death Stranding) with great sci-fi lore and a beautiful post-apocalyptic open-world to explore. Plus, where else could you fight a robot T-rex by chipping off its armour piece by piece? Horizon Forbidden West promises to be a bigger sequel with improvements, so it's all we could ask for. Also, robot mammoths? Count me in. – Alleef 'ComicsLord' Ashaari
The King of Fighters XV
Platforms: PC, PS5, PS4, Xbox Series, Xbox One
Release Date: 17th February
The one true king of 3v3 fighting is back, and this time it's bringing in a lovely new graphics engine, a slew of new and returning mechanics from past KOF titles, and a bunch of old and new characters. I'm just happy to see the trio of Yashiro, Chris, and Shermie making their 3D debut after being in dream match titles. And even the new version of K9999/Nameless. I also suspect that this will be the KOF to bring in more new people into the franchise thanks to its plethora of options and rollback netcode online play. -Jonathan "Mr Toffee" Leo
Tiny Tina's Wonderlands
Platforms: PC, Xbox Series, Xbox One, PS5, PS4
Release Date: 25th March 2022
This next Gearbox shooter is essentially Borderlands 4 with magic, swords, and more guns. And the opportunity to build your own character out of the six available classes instead of a predetermined character, which is a nice change of pace from the Borderlands formula. Honestly, the formula doesn't need to change too much: just add on a wacky and heartfelt story involving Tiny Tina's crazy imagination, a ton of guns and loot to farm through, dedicated loot drops and all the best things from Borderlands 3, and we're more than good! -Jonathan "Mr Toffee" Leo
Teenage Mutant Ninja Turtles: Shredder's Revenge
Platforms: Nintendo Switch, PC, Xbox One, PS4
Release Date: 2022
The developers behind Panzer Paladin has a huge undertaking: to not only create the successors to the 2D TMNT beat-em-up games that ruled the late 80s and 90s, but also be on-par (or better) with champions like Streets of Rage 4. The four-player mode, lovely aesthetics, and the inclusion of April O'Neil as a playable character are the few steps in the right direction, at the very least. – Jonathan "Mr Toffee" Leo
River City Girls 2
Platforms: Nintendo Switch, PC, Xbox One, PS4
Release Date: Summer 2022
The RCG is back, and this time Kyoko and Misako are getting extra hands on deck from their boyfriends Riki and Kunio, Provie from River City Underground, and Marian from Double Dragon. This four-player beat-em-up (with online play) features more enemies and more colourful locales than before, as well as the offbeat humour that the first game is known for. If you need more lovely-looking pixel-art beat-em-ups with combos and tag-team moves featuring Double Dragon and River City characters, this sequel is one to watch for later this summer. – Jonathan "Mr Toffee" Leo
Ghostlore
Platform: PC
Release Date: Q2 2022
We love us some action RPGing, especially in isometric format and using an old-school aesthetic. Singapore-made Ghostlore provides us with that and also a rich SEA lore to fall back on. You'll be butchering toyols and all sorts of SEA monsters and mythical horrors as you get the best gear and acquire the best active and passive skills to kick spiritual butt. And it's from two people; I always have a soft spot for small dev teams going big doing what they love.
Do keep this indie title on your radar; we did check out an extensive demo of the game. Let's just say we cannot wait for more ghost-hunting and loot-hoarding! – Jonathan "Mr Toffee" Leo
DNF Duel
Platform: PS4, PS5
Release Date: Summer 2022
More 2D fighting game action, this time from Arc System Works, Nexon, and Neople. Based on the popular Dungeon Fighter Online franchise, this stylish fighting game features a good number of characters with various fighting styles and a streamlined control scheme involving MP-using specials and a Super Move that only can be activated if you're at 30% or less health. We tried out the beta, and it's looking promising with the rollback netcode and combo potential. – Jonathan "Mr Toffee" Leo
Afterlove EP
Platforms: PC, Nintendo Switch
Release Date: Summer 2022
From the same creator of Coffee Talk comes this visual novel rhythm game about loss and love. Pikselnesia combines all that and also presents a great Indonesian backdrop that's sure to be a new point of view for people outside of Southeast Asia. Personally, the game's rustic and simple art style is what piqued my interest. -Jonathan "Mr Toffee" Leo
God of War Ragnarok
Platforms: PS5, PS4
Release date: TBC
2018's God Of War proved that a soft reboot of a game franchise could be entirely different, yet still so good. Sony Santa Monica's masterpiece of a game was the Game Of The Year for many in 2018 (including myself) and it was no surprise. The game was almost perfect, with phenomenal graphics, music, and of course, combat that felt unbelievably even more satisfying than any of the previous God Of War games. Kratos' relationship with his son, Atreus, is the emotional crux of the game. I think it's a great decision on the developer's part to make God Of War Ragnarok the end of Kratos' Norse saga. There's perhaps no other PlayStation exclusive more anticipated than this one. Prepare for Ragnarok, boy! – Alleef 'ComicsLord' Ashaari
Bayonetta 3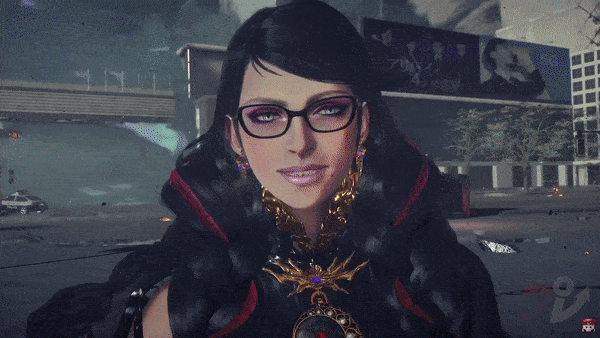 Platform: Nintendo Switch
Release Date: 2022
About frickin' time. The next big PlatinumGames hyper-action title may feature some mechanics from its last hit Astral Chain; Bayonetta herself may end up giving you control over the Wicked Weave monsters she summons. Other than that and some nice eyecatches and teases (like the swordswoman who may be Jeane), not much is known about the sequel. Regardless, I am amped that this is actually existing. Let's hope the Nintendo Switch's hardware can catch up. – Jonathan "Mr Toffee" Leo
---
Upcoming Games Of 2022 List
January
The Anacrusis – 13th January
Windjammers 2 – 20th January
Pokemon Legends: Arceus – 28th January
February
OlliOlli World – 8th February
Destiny 2: The Witch Queen – 22nd February
Horizon Forbidden West – 18th February
Elden Ring – 25th February
March
Tiny Tina's Wonderlands – 25th March
Gran Turismo 7 – 4th March
Chocobo GP – 10th March
Persona 4 Arena Ultimax (port) – 17th March
Strangers of Paradise: Final Fantasy Origin – 18th March
April
Advance Wars 1+2: Reboot Camp – 8th April
13 Sentinels (Nintendo Switch port) – 12th April
S.T.A.L.K.E.R 2: Heart of Chernobyl – 14th April
May
Forspoken – 24th May
August
Saints Row – 23 August
November
Starfield – 11th November
---
Games With No Confirmed Dates
Choo-Choo Charles – Q1 2022
DNF Duel – Summer 2022
Kirby and the Forgotten Land
Redfall – Summer 2022
Ghostlore – Q2 2022
Arc Raiders
Bayonetta 3
Avatar: Frontiers of Pandora
Bomb Rush Cyberfunk
Ghostwire Tokyo
Nightingale
God of War Ragnarok
Cursed To Golf
The Lord of the Rings: Gollum
Metal Slug Tactics
Marvel's Midnight Suns – Late 2022
Company of Heroes 3
Total War: Warhammer 3
Gotham Knights
Suicide Squad Kills The Justice League
Warhammer 40k: Darktide
Baldur's Gate 3
Kerbal Space Program 2
Wizard With A Gun
Multiversus
Hollow Knight: Silksong
The Legend of Zelda: Breath of the Wild 2
Related