Brawlhalla Adds G.I. JOE's Snake Eyes & Storm Shadow Next Week
By Alleef Ashaari|February 16, 2022|
Ubisoft, in collaboration with Hasbro, has announced that Snake Eyes and Storm Shadow from G.I. JOE will be available in Brawlhalla as Epic Crossovers on 23 February 2022. The clash of these iconic G.I. Joe and Cobra Ninjas will kick off an in-game event, featuring a new Showdown game mode map called Arashikage Dojo that will also be featured in the Brawl of the Week.
The Arashikage Showdown is a four-player free-for-all skirmish where players will be faced with traps that can make or break the match. The player in the new Arashikage Dojo map with the highest score in three minutes wins, so using the traps and pressure plates to their advantage is key.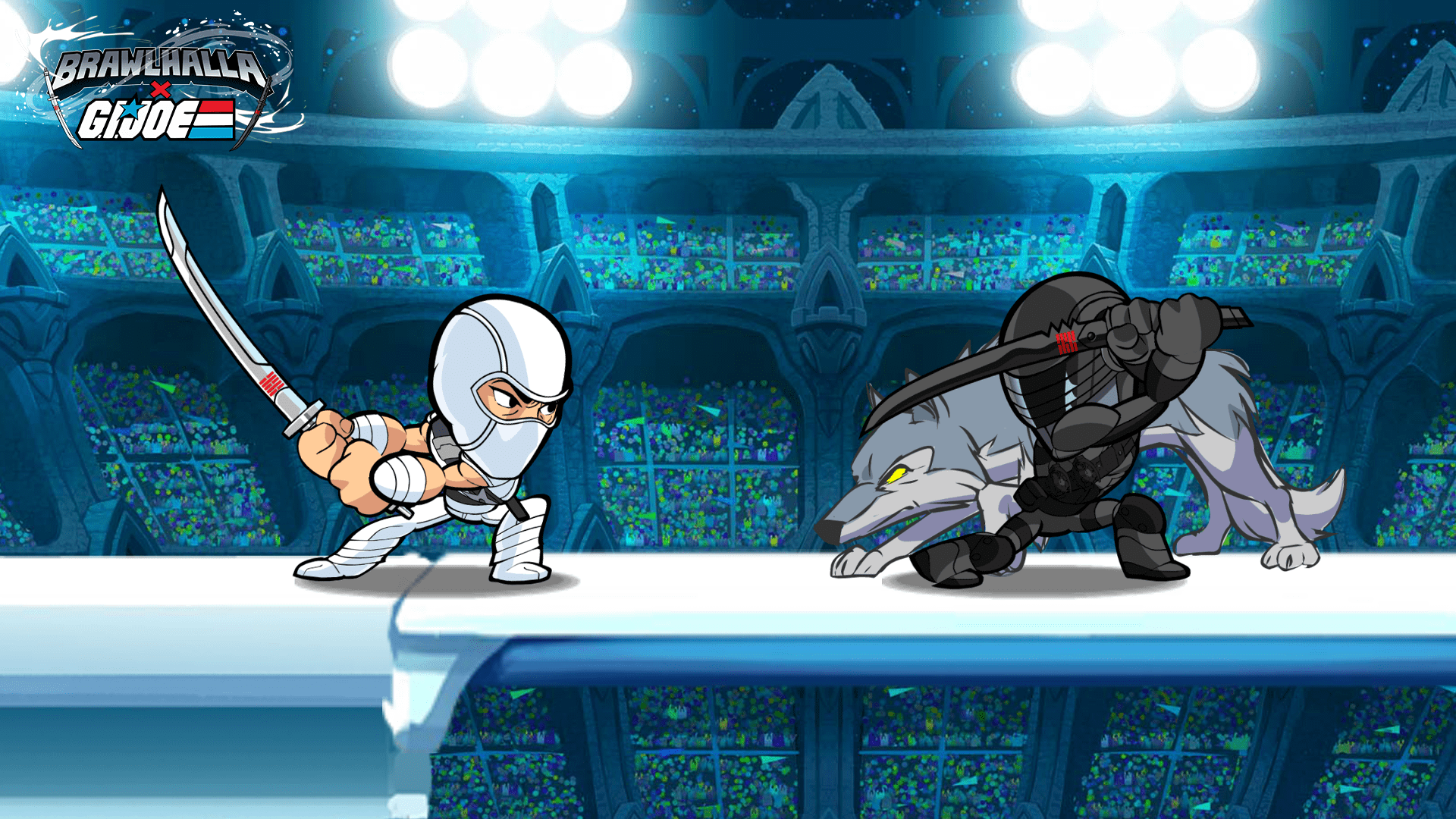 In addition to the new characters and map, some other G.I. JOE themed in-game items will be revealed next week before the event launches. All new items and the map will still be purchasable and playable after the Epic Crossover Event ends.
Developed by Blue Mammoth, Brawlhalla is an epic free-to-play platform fighting game that transports over 80 million players to a fight for glory in the halls of Valhalla. Choosing from more than 50 unique characters, players can jump into single-player and co-op modes, as well as online and local competitions.
Related