This guide is still under development…
Lost Ark is out for PC right now, and it's got quite an endgame worth getting to, with Raids and special dungeons with loot galore. Of course, it'll take you a while to get there from level 1 to 50.
Fortunately, there's a way to go through all of it within 10 hours or so. Here's a primer on what to do and how to get to level 50 quick (for MMORPG standards). If you need help picking the right class for you, check out our Lost Ark best class guide.
Skip The Prologue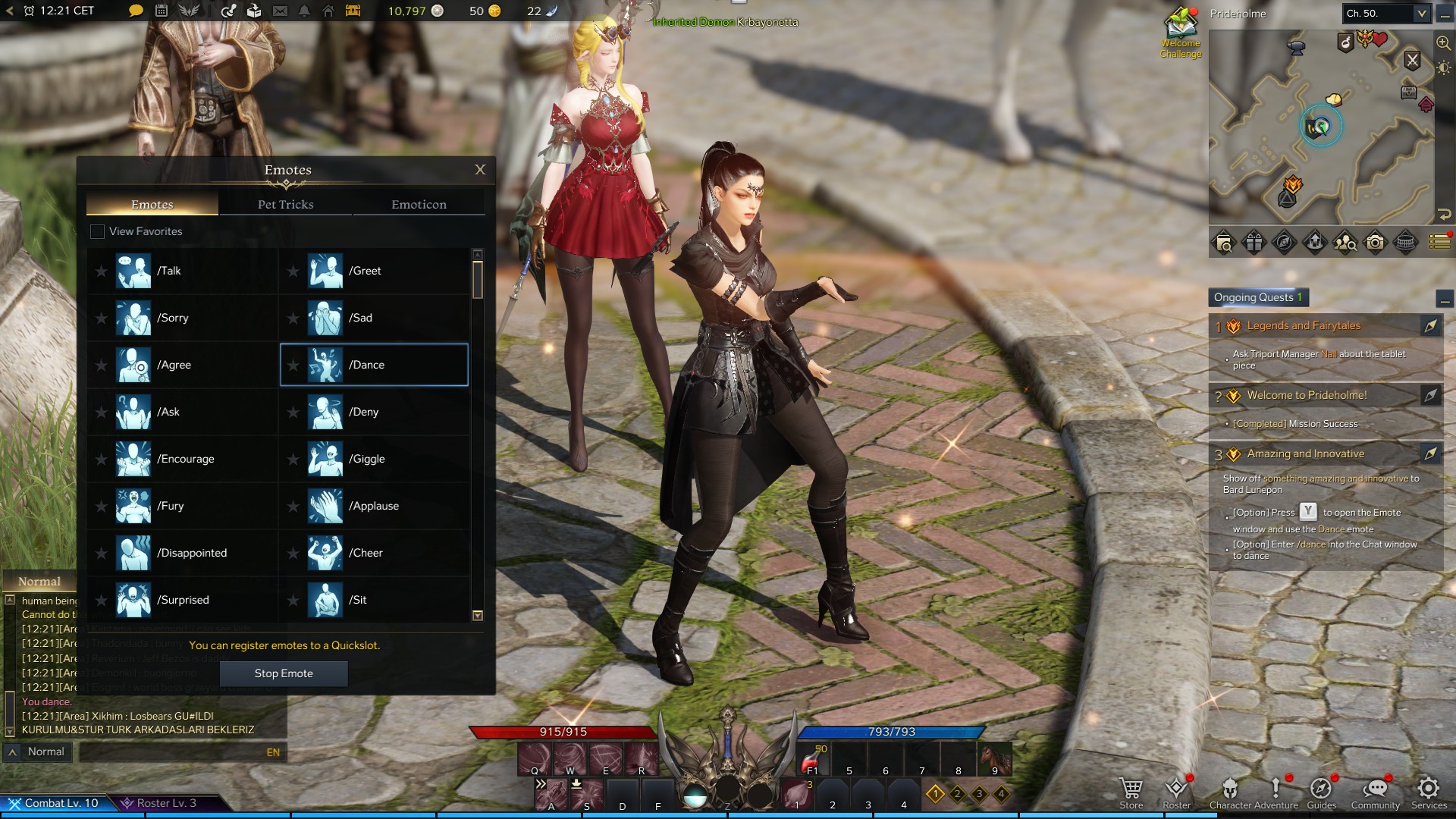 You'll shave 20 minutes off of your progress. Don't worry about missing the Arthetinean Engineer's Goggles Chest reward. These Goggles can be obtained on a new character and traded between any class archetype in your shared warehouse, as long as they're left inside the chest they came in. Just remember: once it's opened by a class archetype you own, it's locked to that archetype.
Doing Quests > Farming Monsters
Main Quests dish out more experience points than killing random monsters on an instance. Focus on the quests and don't waste time on bad guys.
Follow This Optimal Leveling Route
Just follow the Main Quest line with the following icon:
Follow the questlines in this order
-Rethramis (up to saving Prideholme from the demon attack)
-Yudia
-West Luttera
-East Luterra
-Sea of Gienah. Equip the sailer Eshu and follow the World Quest leading you to Tortoyk.
-Tortoyok
-Anikka
-Arthentine
-NorthVern. At this point, you should be at level 50.
Just Do Normal Mode Dungeons Instead Of Hard
They're quick to do and yield the same amount of experience as Hard Modes. Run these dungeons only once, preferably alone to speed up the process.
Be Efficient With Your Spells & Skills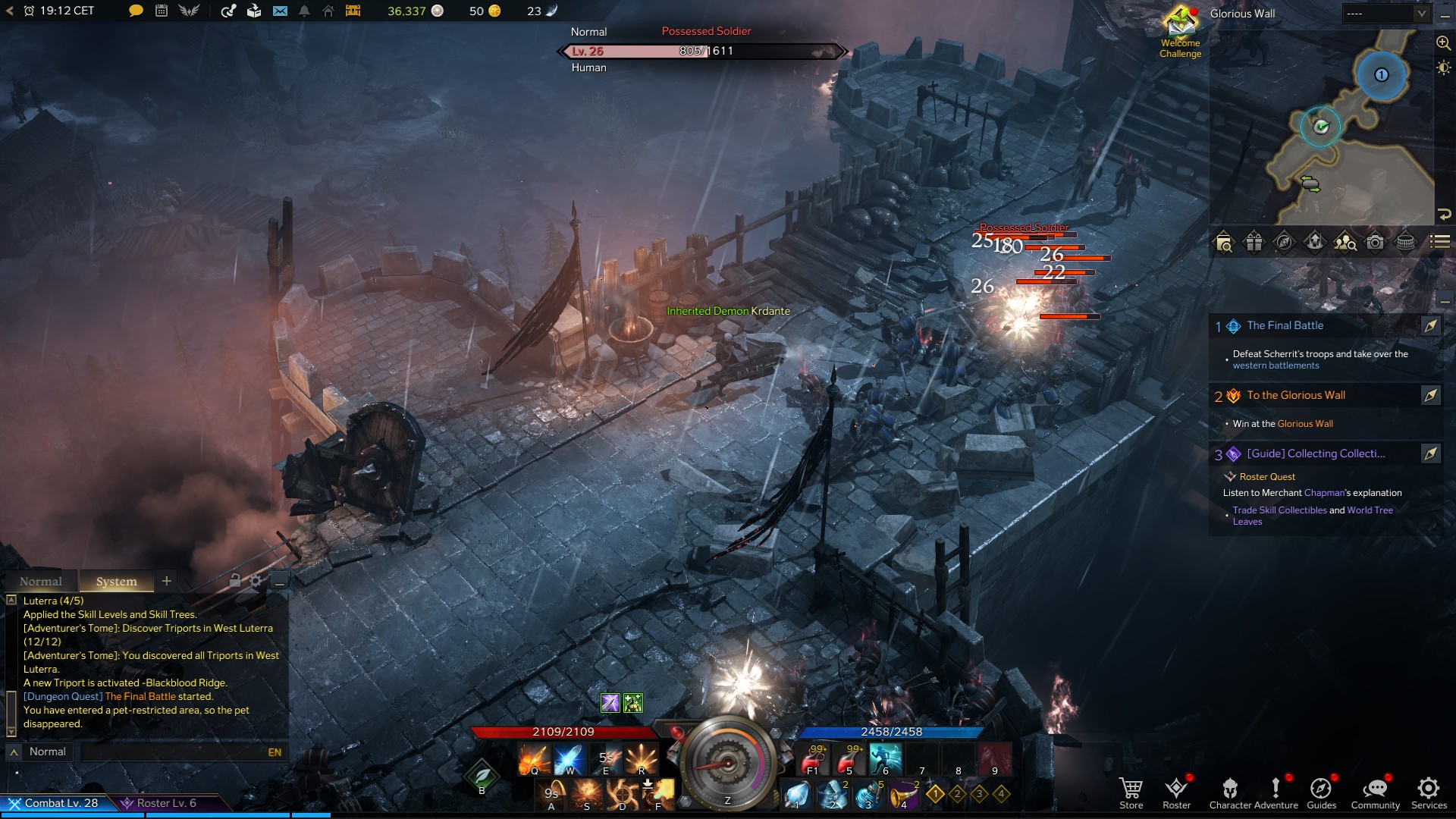 You have limited access to powerful skills early in the game, so don't waste them on individual monsters. Group up enemies and kill them with Area of Effect (AoE) skills for maximum efficiency. Also when equipping weapons and items, prioritize accessories that have Crit and Specialization.
Do Not Use HP Potions
Throughout the game, you'll get two different potions that heal you. Health Potions and HP Potions are different: Health Potions heal a set number while HP Potions heal a set percentage. Use the former for your main quest and save the latter for the endgame. HP Potions are valuable.
More Tips & Tricks For Efficient Speed-Leveling & Moving
You can travel to Triports directly from your overlay map by holding alt + left mouse click on the Triport of your choice.
While at sea, you can set auto-paths to any location by holding alt + left click. This pathing can be extended up to four times by repeating the action.
You can teleport directly to the Port from anywhere inside of a Continent by opening your World Map (M) and pressing "Ready to Sail" in the bottom left.
Want to play Lost Ark but are stuck outside of USA and Europe? Here's a handy guide on how to play the game in Malaysia, Singapore, The Philippines, and other Southeast Asian regions.
Related