The Mobile Legends: Bang Bang Professional League (MPL) Malaysia will be back with the Regular Season on Friday, 18 February 2022. In partnership with the Ministry of Youth and Sports (Malaysia), Youth & Sports Ministry, and Esports Integrated (ESI), the tournament will be held in EBN Esports City, Quill City Mall KL.  
The ten top MLBB teams will compete from 18 February to 10 April 2022 for a chance to win the lion's share of US$100,000 (RM418,750). The esports league will abide by all government protocols and safety measures to ensure the safety of participants and players.  
All-star rosters and new challenges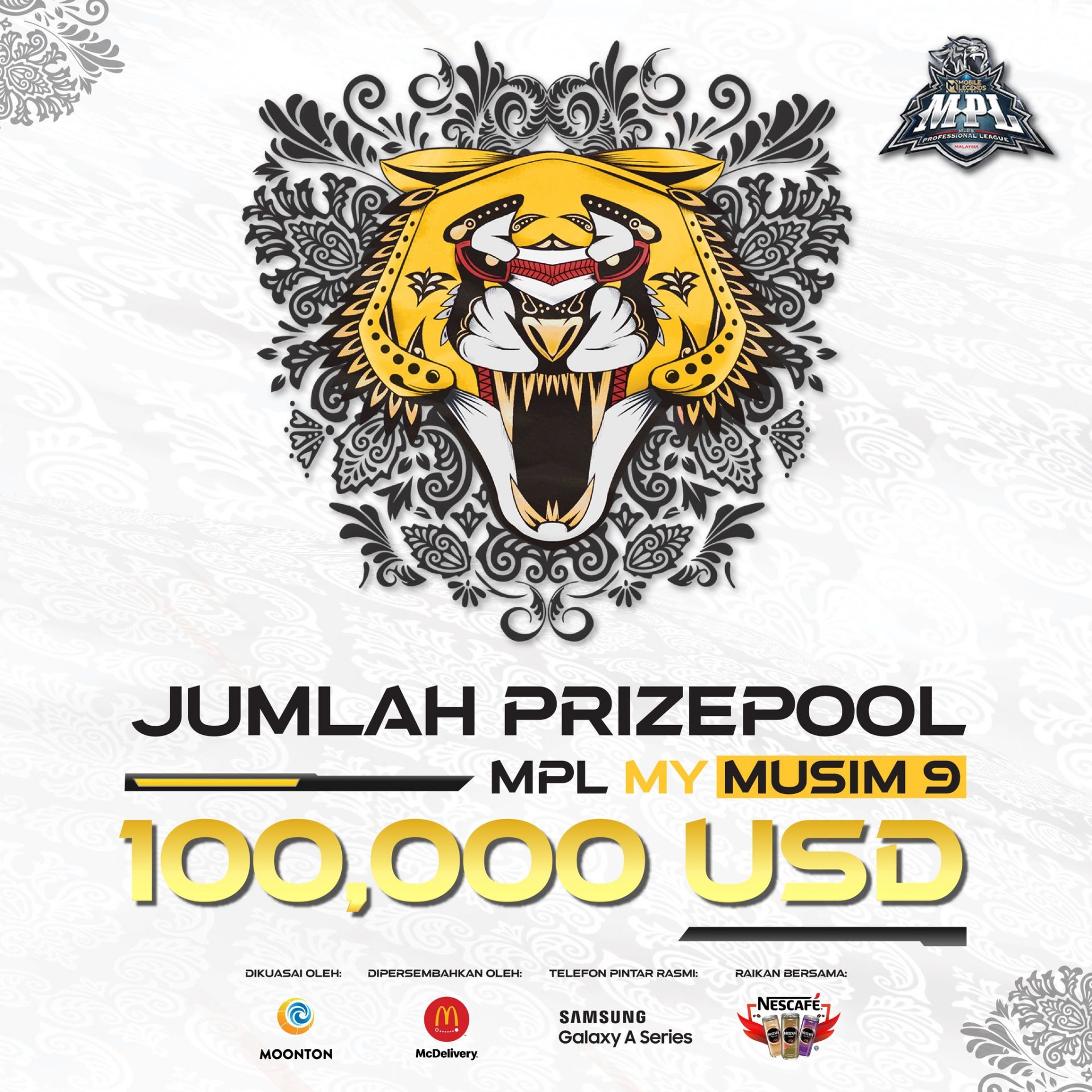 All eyes are on Team SMG, with their all-star roster comprised of Jamesss (Coach), Sasa,  Zaimsempoi, Smooth, Leixia, Lyzerg, Harpist, Stormie, Panda, and Subway. They will be facing off against veterans RSG MY, Orange Esports, Suhaz Esports, HomeBois, GeekFam, Red Esports, newcomers  Axis Esports, Team MAB, and Caracal.  
This season, teams will be allowed to transfer or recruit new players on Week 4, 7 March 2022, and Week 7, 28 March 2022 to showcase their inner #IniGayaKita.
Legendary promotions for fans
This season, MPL Malaysia will be working with McDelivery, Samsung, and Nescafe to launch the  following promotional activities: 
McDelivery: The popular fast-food delivery provider will be offering fans legendary meals that are the perfect complement to every esports match. Spend a minimum of RM50 on McDelivery will stand a chance to win MLBB exclusive skins and 6 pieces of FREE McNuggets throughout the MPL Malaysia Season 9 timeframe. MPL fans can also win diamonds via giveaway, stay tuned to McDonalds' Instagram page to find out more.
Samsung:

MPL Malaysia fans will stand a chance to score Samsung models through a weekly prediction contest. Fans can win nine phones in total by joining the weekly prediction contest. Stay tuned to the MPL Malaysia Instagram page to find out more.  

NESCAFE:

NESCAFE will be releasing an MPL MY special edition in conjunction with the victorious match moments. Fans can expect a collectible series coming May, so follow and like the MPL MY social pages for more soon.
Rock on with Yazmin Aziz and Kungfu Heidi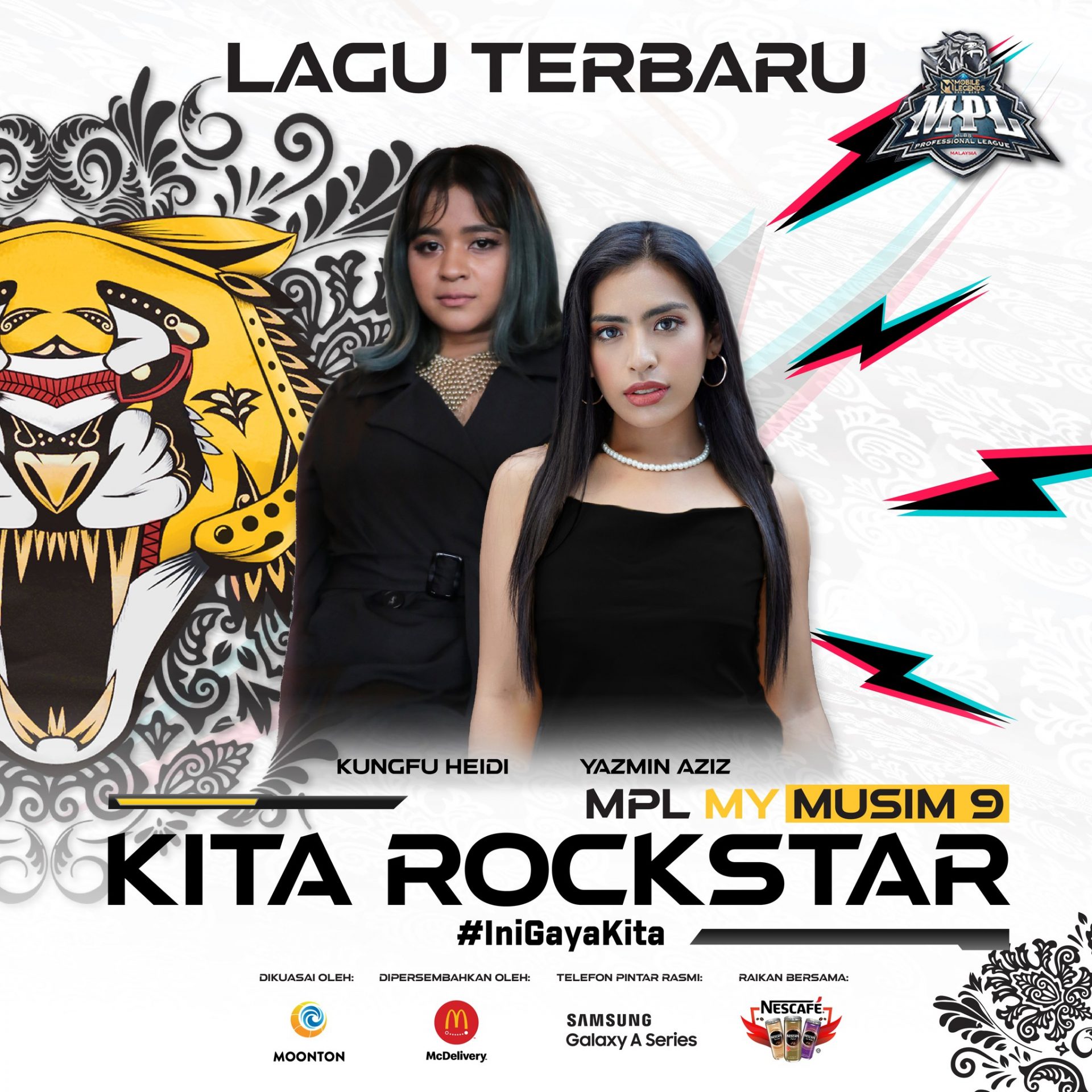 MPL Malaysia has collaborated with TikTok to launch an exclusive seasonal theme song – "Kita  Rockstar." Starring Yazmin Aziz and KUNGFU HEIDI, the upbeat song channels #IniGayaKita showcase the unique elements of MPL Malaysia and encourage fans to adopt their own very own style. 
The music video comes out on 24 February 2022 and will be launched on MLBB social media channels. Fans can also participate in the hashtag challenge and win an exclusive M3 Secretlab chair and Samsung phones.
MPL Malaysia Website: https://my.mpl.mobilelegends.com/Â 
Facebook: https://www.facebook.com/mplmy.official 
Instagram: https://www.instagram.com/mplmy.official/Â 
TikTok: https://www.tiktok.com/@mplmy
YouTube: https://www.youtube.com/c/MobileLegends5v5MOBA/featured
Related