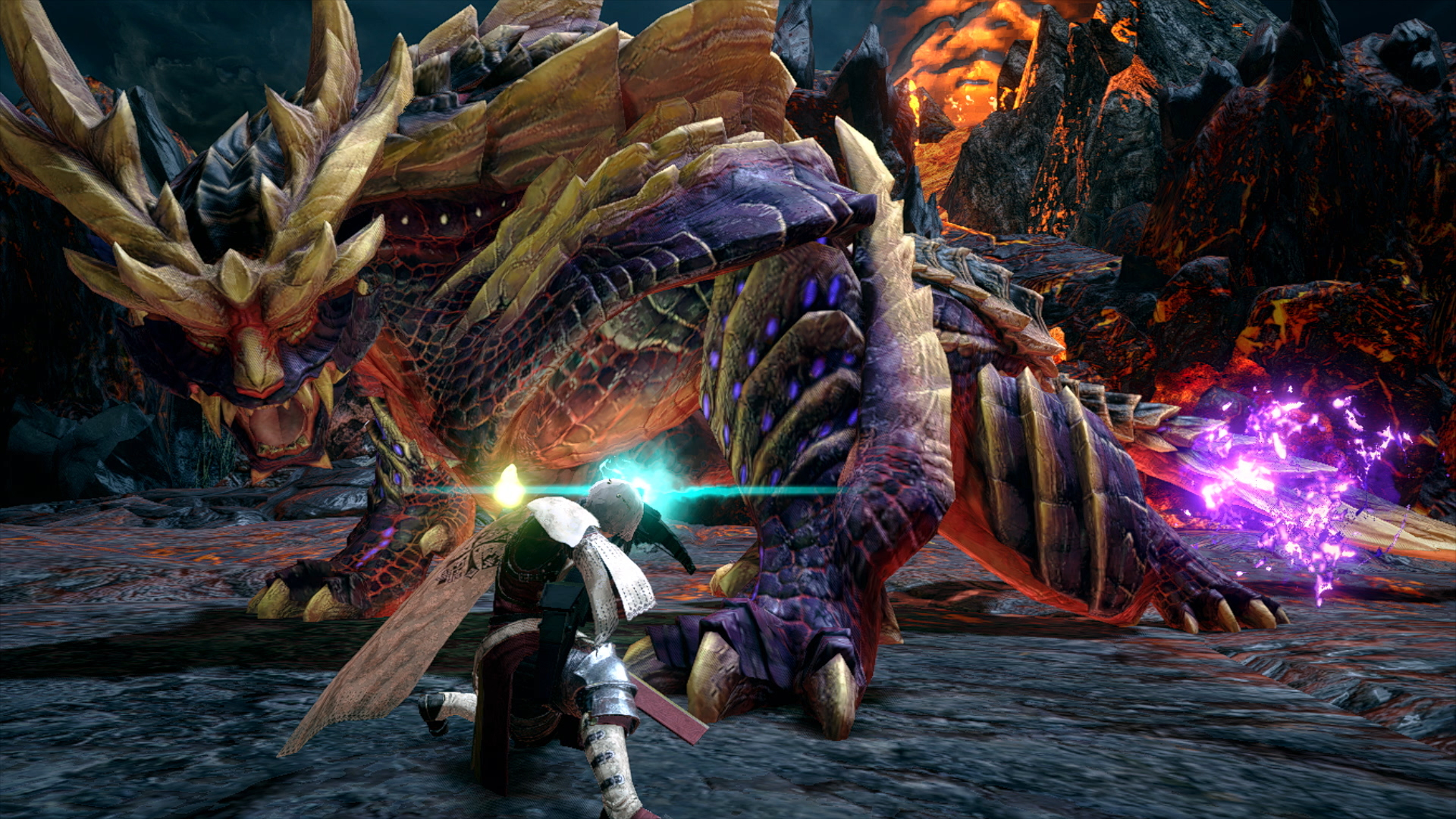 by in
Monster Hunter Rise will release support content on 24 February 2022. Players can use these functional items to complete Village Quests and early Hub Quests, hone their hunting skills, deepen understanding of monsters' ecology and behaviour, forge and upgrade equipment using monster materials, and make good use of skill combinations. 
In preparation for the massive expansion Monster Hunter Rise Sunbreak, which will release in summer 2022, Capcom is releasing a set of "Defender" weapons (for all 14 weapon types), the "Black Belt" armour set, and the "Veteran's Talisman" on 24 February 2022 to help out players who have just started playing or will be playing Monster Hunter Rise in the future. The "Black Belt" armour set is also available as layered armour. 
The Nintendo Switch version and the Steam version of Monster Hunter Rise will receive an update (Ver.3.9.0) on 24 February 2022. After updating to Ver.3.9.0, you'll be able to claim the "Defender" weapons, the "Black Belt" armour set, and the "Veteran's Talisman" from Senri the Mailman. In order to use DLC and play online, you need to update Monster Hunter Rise to the latest version. 
Defender Weapon Set (includes all 14 types)
These weapons will support you during early quests with their fearsome attack power. You'll even be able to upgrade them as you progress in the game.
Black Belt Armour set
Introducing the powerful new "Black Belt" armour set. This set is sure to help you out in the early game with its tough defence. This armour set has several skills, some of which increase your attack power, while others increase your health recovery, and reduce the effect of monster roars. You will also be able to obtain this set as layered armour.
Total defence when wearing all parts:150 (180 when upgraded to max).
Veteran's Talisman
Make use of this talisman's skills to gain the upper hand over monsters. Apart from the "Black Belt" armour set releasing on 24 February, Capcom is also currently offering the "Guild Cross" armour set, which improves your harvesting skills.