A new King of Fighters game equals a new bunch of uber bosses that uphold the SNK Boss Syndrome mantle at the end of their respective story modes. And KOF XV is no different: the 15th mothership title features two new bosses at the end of the game's story mode that will test your patience and endurance.
Fortunately, we're here to help. Here are some tips on how to defeat KOF XV's final bosses:
How To Defeat Re Verse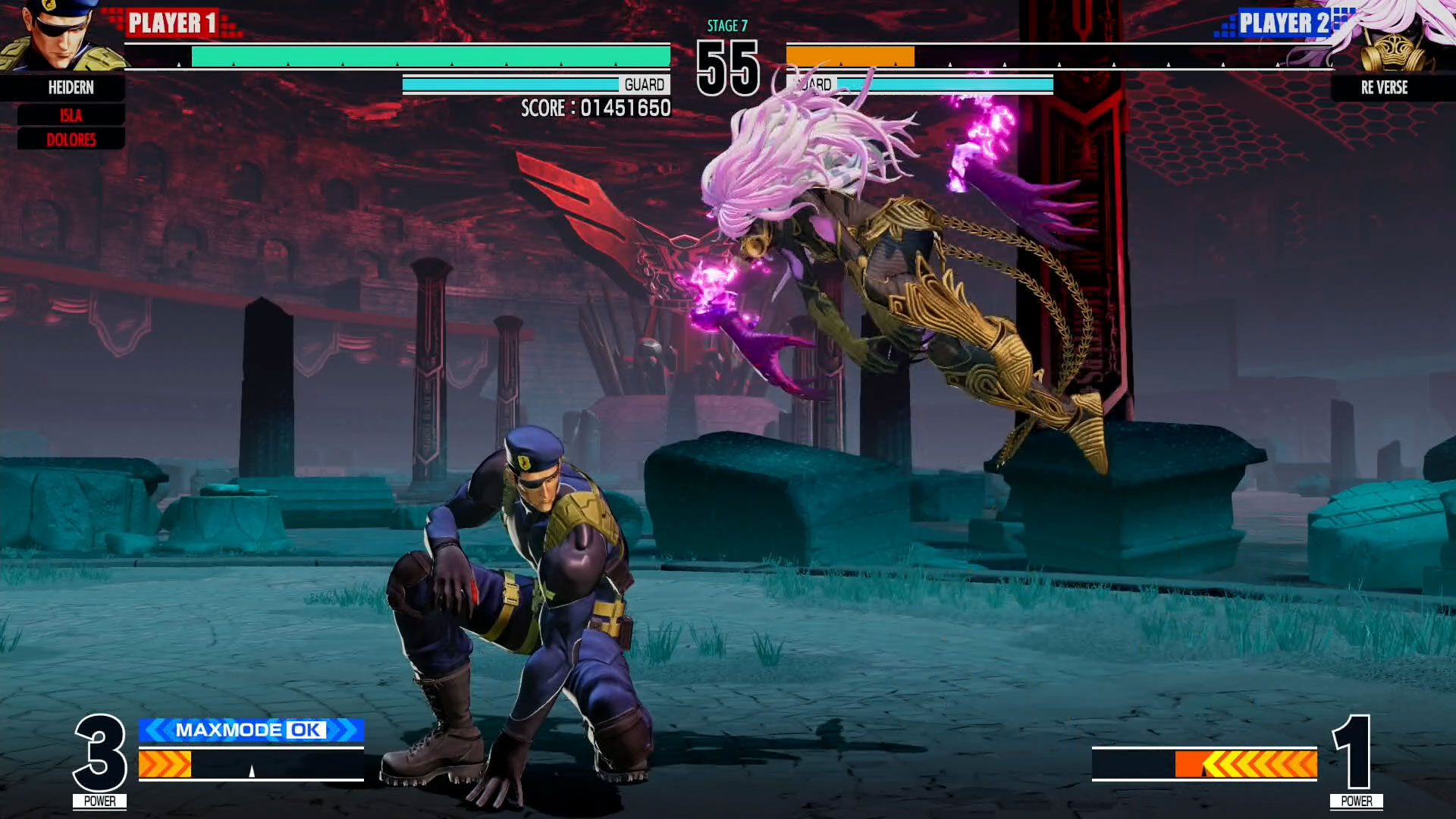 -Re Verse is the female version of KOF XIV's Verse and fights completely different from that guy. Re Verse is a rushdown character and relies on mixups that hit hard.
-Re Verse attacks with a fast low-hit lunge that is invincible to projectiles. The EX version of this move is unblockable and drains your life by a tad.
-Re Verse will also mix it up with a fast jump attack that comes with a dive kick that hits overhead and knocks you down. Think Street Fighter 5 Akuma's Demon Flip, but fast. She will alternate between this and the lunge just to confuse and damage you.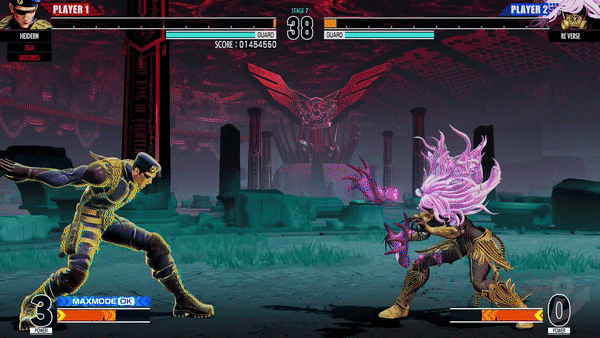 -Re Verse also has two anti-air moves: a pink fireball that shoots 45 degrees upwards (like Street Fighter 5 Urien's anti-air projectile but faster) and a fast anti-air kick that hits twice when it confirms. When she hits you with this kick, she will follow it up with the fireball for extra damage.
– The general rule to beating Re Verse is to wait for an opening and bait her moves. She has quite a bit of recovery from her special moves, so use your best combos and TODs when she has no meter and when you block her special moves. Just to be safe, just punish her when you block her lunge.
-You can also trick the AI by throwing a fireball or two just to bait her to use her lunge. Block that and follow it up with an attack of your own.
How To Defeat Otoma=Raga
-Otoma=Raga (or Otoma Raga) has average walking speed, but she doesn't need it because almost all of her attacks are full screen. Also, she can teleport and surprise throw/counter bait you if you're asleep on the wheel.
-Otoma=Raga has a full-screen crystal attack punch that hits horizontally (both regular and EX) and an overhead crystal fist that's half-screen and is meant to catch you when you're blocking low. It's instant, so you have to be on-point with your blocking or rolling with this.
-Otoma=Raga also throws a ground crystal spike move (ala Kula's Ground Ice DM, but it's a regular move). It takes up a good chunk of the screen and also stays on the field a tad longer than it should, meaning there's a good chance you'll get hit by it even if you roll out of the way.
-She also has a crystal counter shield that knocks you back if you attack her during its active frames. She mixes this up with a really fast close-ranged swipe that's meant to punish moves faster than her aforementioned ones and if you're really close to her.
-When you KO her once, she will resurrect herself at less than quarter health, and then push you back to the far end of the screen. She will also turn from crystal blue to crystal red, as well as deal a bit more damage than usual.
-When she's red, she starts throwing slow-moving projectiles, then follows it up with her horizontal full-screen crystal punch just to catch you off-guard.
-Her counter shield move is also dangerous in her red phase; when you get hit by it, you'll eat a crystal punch follow-up.
-The trick to defeating Otoma=Raga is patience and endurance while working your way up close to deal your damage. Otoma=Raga is at a huge advantage if you're far apart from her; don't give her that option.
-Don't take unnecessary risks because she can punish it fast and deal a lot of damage from it. For example, do not throw a fireball full screen (or even mid-range) because she will retaliate with her crystal punch. Maybe do it once just to bait her to throw something you can counter.
-When you're up close, bait her ground crystal spike attack, her counter shield, and her fast swipe. These moves have slow recovery, so attack her quick while she's recovering.
---
KOF XV Endings
If you beat the bosses with your official teams, you'll get these cool endings as a reward.