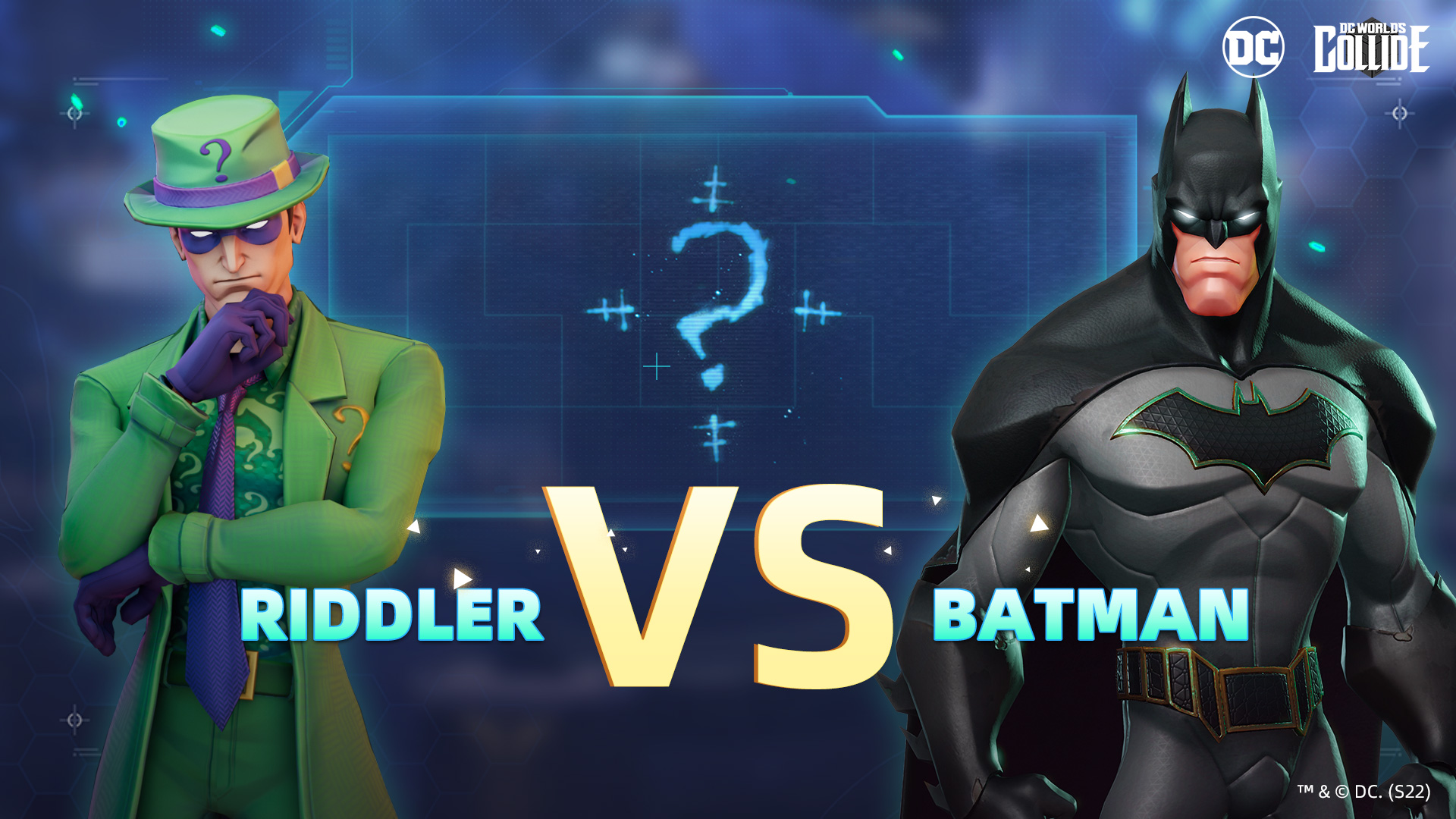 by in
DC Worlds Collide, the officially licensed mobile card game, will launch an exciting event called, "What Am I?" on 3 March 2022. Players in Indonesia, Thailand, the Philippines and Malaysia are called to help Batman resolve a crisis by solving riddles left by one of his trickiest rivals, The Riddler.
The latest "What Am I?" event will focus on the rivalry between Batman and The Riddler, who is playing a dangerous game of cat and mouse with the Caped Crusader. The clues to his riddles are hidden in the world of DC Worlds Collide, and players need to collect the objects relevant to the riddles in order to form the ultimate answers.
Officially licensed by Warner Bros. Interactive Entertainment on behalf of DC, DC Worlds Collide is an idle card game that offers a brand-new experience to enter the DC Universe. Evil has descended upon the Earth as the Crime Syndicate from DC in another dimension invades in a bid to take over the world. Players must stand up with Super Heroes and Super-Villains who have joined forces to take back their shared planet.
You can unlock battles of various modes in Convergence Crisis, Elseworld, Warworld, Adventure Earth and Crisis Watch, which will enable you to discover intriguing stories and action-packed interactions between iconic allies exclusively in DC Worlds Collide. You can also dive into Character Origins, the story mode that not only recreates the origins of heroes and villains but also offers you the opportunity to win rewards through mini-games.
Following the recent launch of the open beta test on Android devices in Indonesia, Thailand, the Philippines and Malaysia, players in these regions will soon be able to join this thrilling event and earn prizes in-game. 
You can follow the official Facebook page of DC Worlds Collide and stay tuned for the latest news and events.