Disney Announces Its Kingdom Hearts & Animal Crossing Action Life Sim Hybrid Game
Update: added new GIFs of the game's many areas.
Life sim games are always going to draw a huge crowd be it a Stardew Valley, Animal Crossing, or even an online game like Second Life. Disney wants to cash in on it with its new game Disney Dreamlight Valley.
As you can tell from the trailer below, Disney Dreamlight Valley is a free-to-play life sim game set in an all-new Disney universe filled with characters from Disney and Pixar films like Toy Story's Woody, Beauty & The Beast's Belle, and Mickey Mouse. The game's core loop (via IGN) begins with adventure levels, heading to a famous Disney character's realm to right wrongs, and then opening up the DIY life sim gameplay once those quests are done to populate your Dreamlight Valley abode and town.
Long story short, it's a mix of Kingdom Hearts-style action and Animal Crossing-style community building. I like the fact that developer Gameloft is keeping the art style and aesthetics similar with the Disney Infinity toyline/games from a few years back.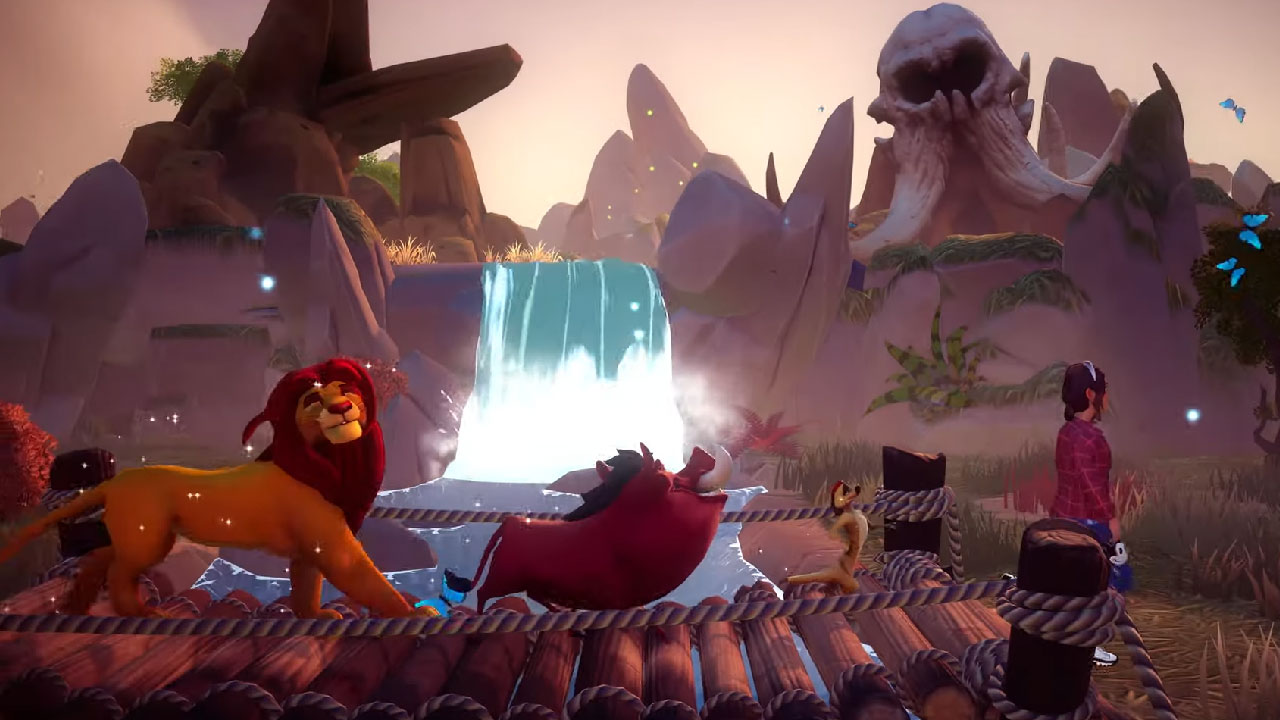 Here's a story description from the game's Steam page:
"Once an idyllic land, Dreamlight Valley was a place where Disney and Pixar characters lived in harmony—until the Forgetting. Night Thorns grew across the land and severed the wonderful memories tied to this magical place. With nowhere else to go, the hopeless inhabitants of Dreamlight Valley retreated behind locked doors in the Dream Castle.

Now it's up to you to discover the stories of this world and bring the magic back to Dreamlight Valley!"
Disney Dreamlight Valley will be out in Summer 2022 in Early Access form for PC. The game will also be out for Nintendo Switch, PS5, PS4, Xbox One, Xbox Series, and Xbox Game Pass in 2023. In the meantime, check out these GIFs of the following areas: Dazzle Beach, Glade of Trust, Peaceful Meadow, and the Plaza.
Related