Developers of the legendary hack-and-slash Dynasty Warriors, Koei Tecmo's newest title Touken Ranbu Warriors releases next week, 24 May on both Steam and Nintendo Switch.
In collaboration with DMM Games, Touken Ranbu Warriors was originally released in Japan for the Switch and PC back in mid-February, but now will release globally for both platforms on 24 May, for $59.99/RM263.61.
For those who aren't as familiar with Koei's most famous franchise, Dynasty Warriors is a hack-and-slash game during the era of the Romance of the Three Kingdoms in early-mid 3rd century China. Usually, you play throughout the timeline, tending to side with one of the many kingdoms and factions.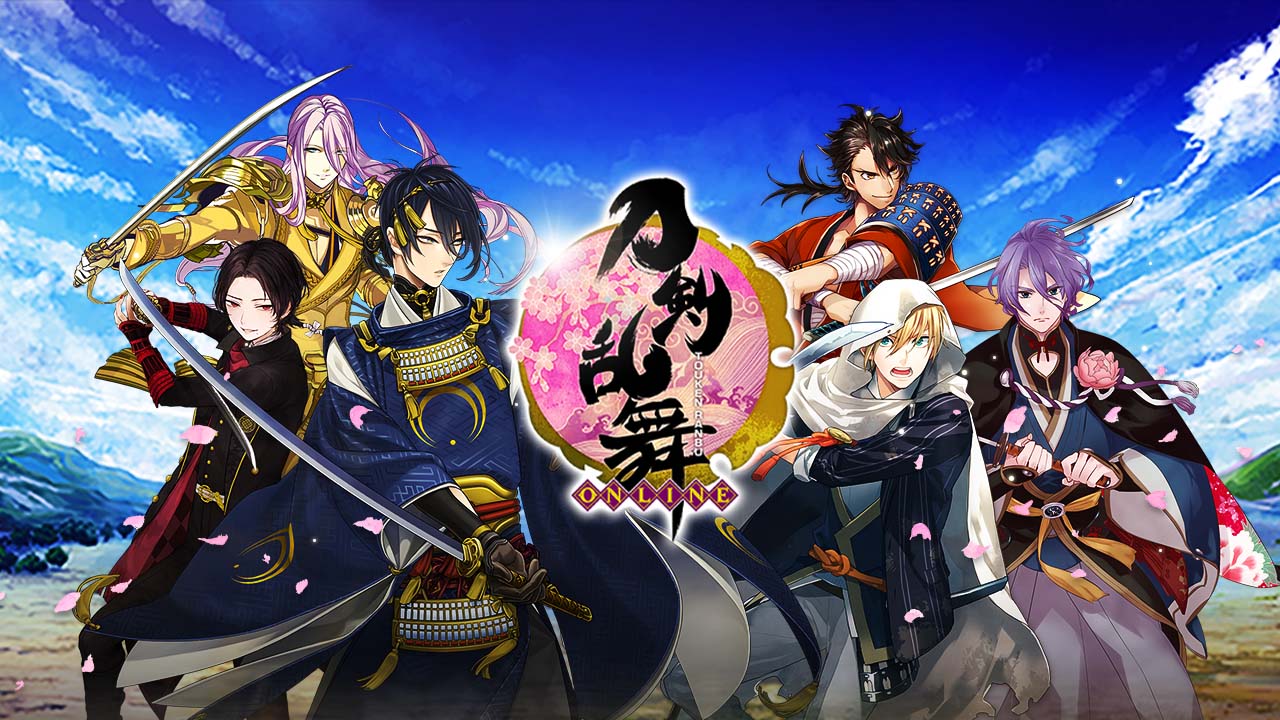 I can't say that Touken Ranbu Warriors will be the same experience as it's adapted from DMM Games' pre-existing online collectable card game of the same name.
The first notable difference is in the graphics and art style. In comparison, the overall design isn't as detailed as other modern Koei games to help maintain the original games' anime-esque art and aesthetic.
As for gameplay and combat, that's where you'll get a taste of Koei. Deviating a tiny bit from their traditional combat system to help cater to this new world we're being introduced to, but overall mostly the same.
Below is the about section from Touken Ranbu Warriors' Steam page.
A secret Sengoku Era drama begins now.

Touken Ranbu Warriors is an action game that is a collaboration between the "spirits of blades" simulation game Touken Ranbu: Online presented by DMM Games and Nitroplus, and the thrilling "1 vs. 1,000" Warriors series of Koei Tecmo Games.

Touken Ranbu is in 3D at last. Witness the most beautiful graphics in the history of the Warriors series.

The Touken Danshi characters, which will be familiar to fans of the source material, rush about the battlefield in 3D.
In addition to the thrilling action you expect from the Warriors series, you can enjoy battles with a plentiful variety of animations, such as battling together with a partner and dueling.
Experience battles with the Touken Danshi that are both fierce and beautiful.

Fifteen blades incarnate from a drifting honmaru base set out on a historical drama in the Sengoku Era. Experience an original epic story that can only be found in this game.
Story

The Touken Danshi, 15 blades incarnate who had been drifting aimlessly without a Saniwa master, are suddenly attacked by the History Retrograde Army. After the battle, they are assigned by the Government of the Time to undertake "onslaught investigations."
The masterless blades have no choice but to depart for the chaotic world of the Sengoku Era, whose history had already begun to be altered.
The honmaru serves as the base of the Touken Danshi. Enjoy tons of special events and elements that can only be found in this title.

The Touken Danshi can be placed freely within the 3D-depicted honmaru, the characters' base where they live.

Players can also see how the Touken Danshi are doing at the honmaru, as well as view original events unique to this title in which they interact with one another.
Between battles, players can take a break and enjoy mini-games such as "Pose Matching" and "Tag."
Photo Mode, in which players can take pictures of the Touken Danshi, is also included.

Easy Mode has been included, so even players who are less proficient at action games can control the game easily.

Two types of controls are included: "Regular Mode," which features the control scheme traditionally used for the Warriors series, and "Easy Mode," which uses controls for players less proficient at action games.
The latter only requires simple button inputs, so players will be able to enjoy the beautiful actions.

Digital Deluxe Edition

The Touken Ranbu Warriors Digital Deluxe Edition is a discount set that includes the main game, as well as the content below.

Content included in Digital Deluxe Edition:

Five honmaru backdrops (*1)
Five additional music pieces (*2, *3)
16 uchiban outfits (*4, *5, *6)

*1: Under certain conditions, changes made to your honmaru backdrop will not be applied.
*2: The additional music includes three battle music pieces, and two honmaru music pieces. You can listen to additional music by selecting "Memoirs" – "Music Album" from Honmaru.
*3: "Change Honmaru Music" can be used after clearing the game.
*4: Uchiban outfits are variations of outfits from the source material Touken Ranbu: Online that can be worn into battle.
*5: Uchiban outfits can only be worn at the honmaru or during a "Replay" battle. They cannot be worn for a "Sortie" battle.
*6: Characters wearing uchiban outfits will not be in an Injured State. While wearing the outfits, the Hissatsu Gauge will fill more easily.

Notes:

Touken Ranbu Warriors is also available. Be careful to avoid making a redundant purchase.
Each of the downloadable content items included in this content is the same as the respective item available for individual purchase. Be careful to avoid making a redundant purchase.
When update data from the latest version is required, please update your game before use.
So if the looks of this game tickles your fancy then all you have to do is just wait a week until it finally gets released on 24 May on Steam and the Nintendo Switch for $59.99/RM263.61, be sure to check out the Gameplay Features Trailer below for more.
Related