So Activision Blizzard Has An In-House Character Diversity Rating Graph For Its Games Like Overwatch…
Ever wonder why Overwatch was so popular back in 2016? It's not just the shooting and PvP multiplayer action; it's also because of the game's diverse cast of races from white characters to coloured heroes. And that's all sorted in-house at Activision Blizzard, like as if it wants to automate race tokenism.
A report on Fanbyte stated that the company has publicized a tool that boils diversity design down to pre-defined metrics. Technically, that's what King is doing, a company that is under the Activision-Blizzard umbrella. Employees at King have created a tool that breaks down character attributes and rates them on how diverse they are. This is to guard against unconscious bias and exclusion when it came to the creation of its games and characters.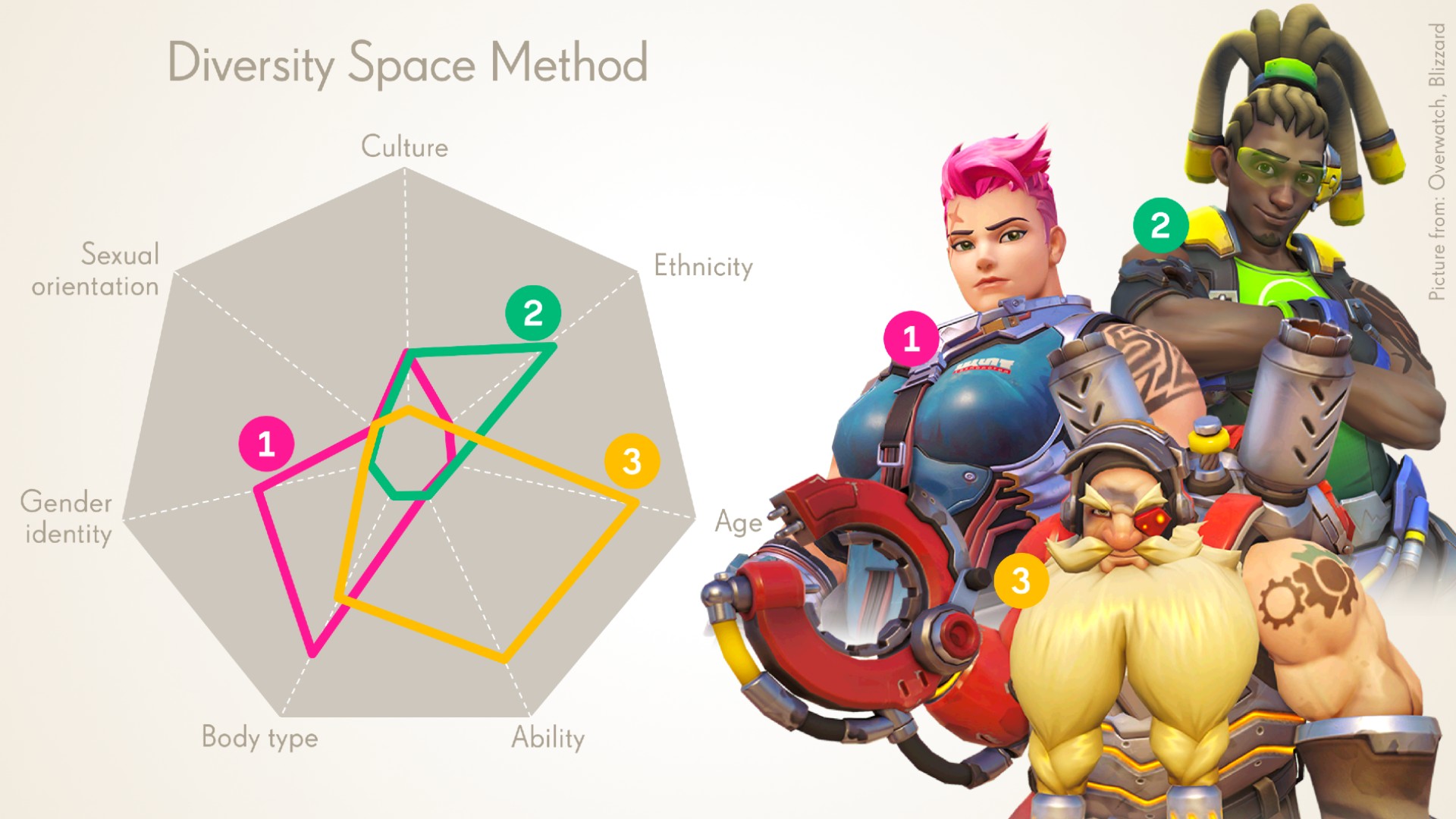 Said metrics are listed by culture, race, age, cognitive ability, physical ability, body, type, facial features/beauty, gender identity, sexual orientation, and socioeconomic background. The tool's default is a heterosexual white male; the more "colourful" and "ethnic" a character is, the more points they get. Examples include Ana from Overwatch.
Long story short, this system is great for making a race tier list for your game so that it is inclusive for everyone in the current gaming woke generation. To be fair, it worked for Overwatch because from 2016 onward, people can't shut up about how diverse the character selection was and how they feel represented by a character's represented race.
Then again, this kinda paints a bad picture on a company already under fire for harassment and other sorts of PR nightmare. Truth be told, this is a helpful tool behind-the-scenes for people who want to make their game more diverse character-wise, but we do wonder why these companies are braying this out loud.
Related