These next few months are going to be a heckuva ride for Star Wars fans, just like the Millenium Falcon.
A Vanity Fair feature on Star Wars: Obi-Wan Kenobi details Disney's master plan for the Star Wars TV universe. This starts off with Star Wars: Andor, a 12-episode series starring Diego Luna who is reprising his role from Rogue One. That's right, Star Wars: Andor is a prequel that takes place before the fated events of that movie, so expect more appearances of characters from that 2016 flick. Str Wars: Andor is coming out this Summer 2022.
The Mandalorian is getting a third season for Disney+ and it's scheduled for a late 2022 or early 2023 release; Jon "I ruined Lion King" Favreau will still be writing for the series. The Jedi-focused Star Wars show Ahsoka is scheduled for a 2023 release period, and stars Rosario "Clerks 2 hottie" Dawson as the titular orange-skinned Jedi as well as Hayden Christensen as the voice of Darth Vader.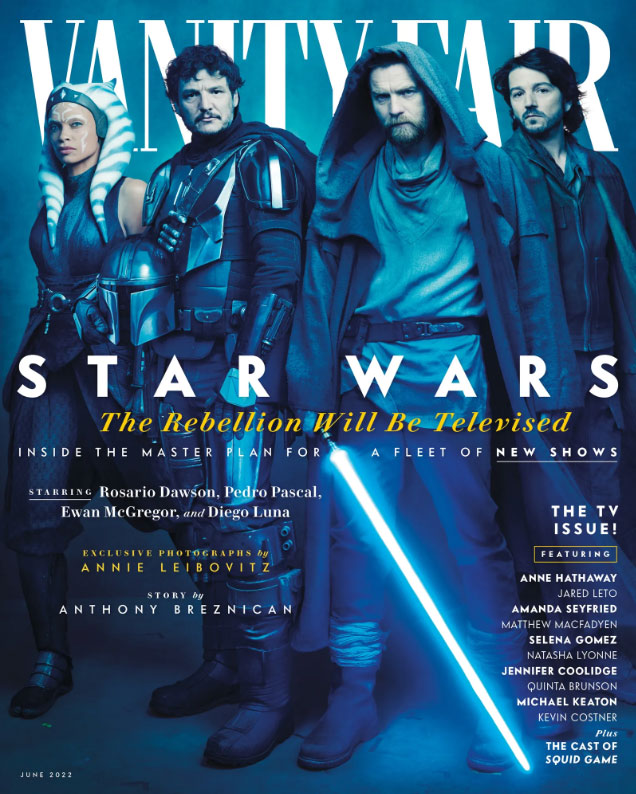 Meanwhile, other projects like the mystery-thriller series The Acolyte has yet to receive a release date. The show will be out right after the Ahsoka series, and will focus on the events taking place at the end of the High Republic era. A new Star Wars series will be penned by Jon Watts, whom you may know is the director of the recent Spider-Man movies starring Tom Holland. His Star Wars work will take place after Return of the Jedi when the Empire has fallen; so far there's no working or confirmed title for this series.
Like I said: it's a great time to be a Star Wars fan with all of these shows happening on Disney+. Maybe some disgruntled fans of another sci-fi series may want to jump on board this fandom; I'm just saying.
Related