It's that time again folks, Season 4 of this year's Call Of Duty Battlepass is on the horizon and expected to drop on 22 June 2022.
This major update will be live in both Vanguard and Warzone on 22 June 2022. Players should expect an update to Vanguard at midnight (GMT+8) on 22 June 2022, and a Warzone update at midnight (GMT+8) on 23 June 2022.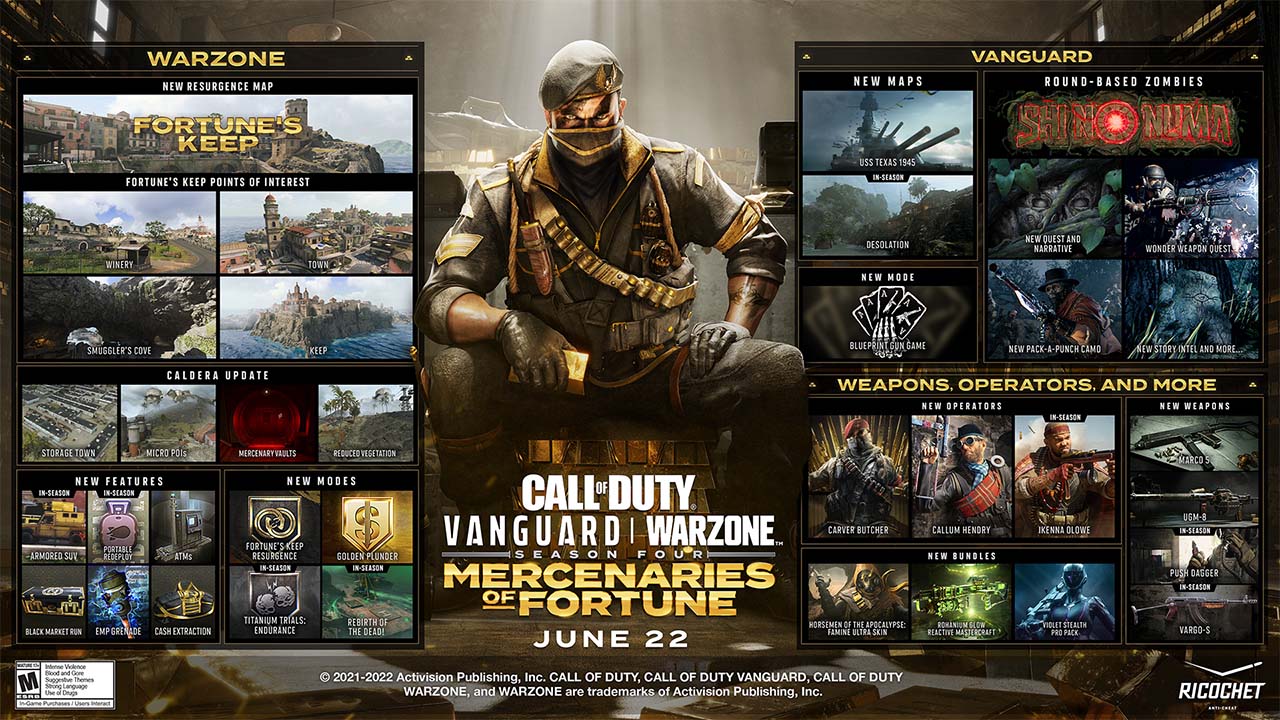 So what can we expect with this new season? Well on the Warzone side:
New Map: Fortune's Keep. Go all-in on a brand-new Warzone Resurgence Battle Royale map developed by High Moon Studios, featuring stunning vistas and undiscovered riches.
Caldera Updates Across the Island. From the return of Storage Town to riverbeds drying up, Raven Software is changing up Caldera.
Armoured SUV, New Contract, and More. New tools, objectives, and feature updates to Warzone will add new strategies to consider for your squad's meta.
Three Warzone Maps to Drop Into Fortune's Keep, Rebirth Island, and Caldera coexist, all for free via regular weekly playlist rotation.
Fortune's Keep is a completely original Resurgence map created by High Moon Studios. It is roughly the same size as Rebirth Island and features four distinct points of interest: Town, Smuggler's Cove, Keep and Winery.
The new map also possesses new in-game features such as Black Market Supply Run Contract and Cash Extraction Event.
Black Market Run Contract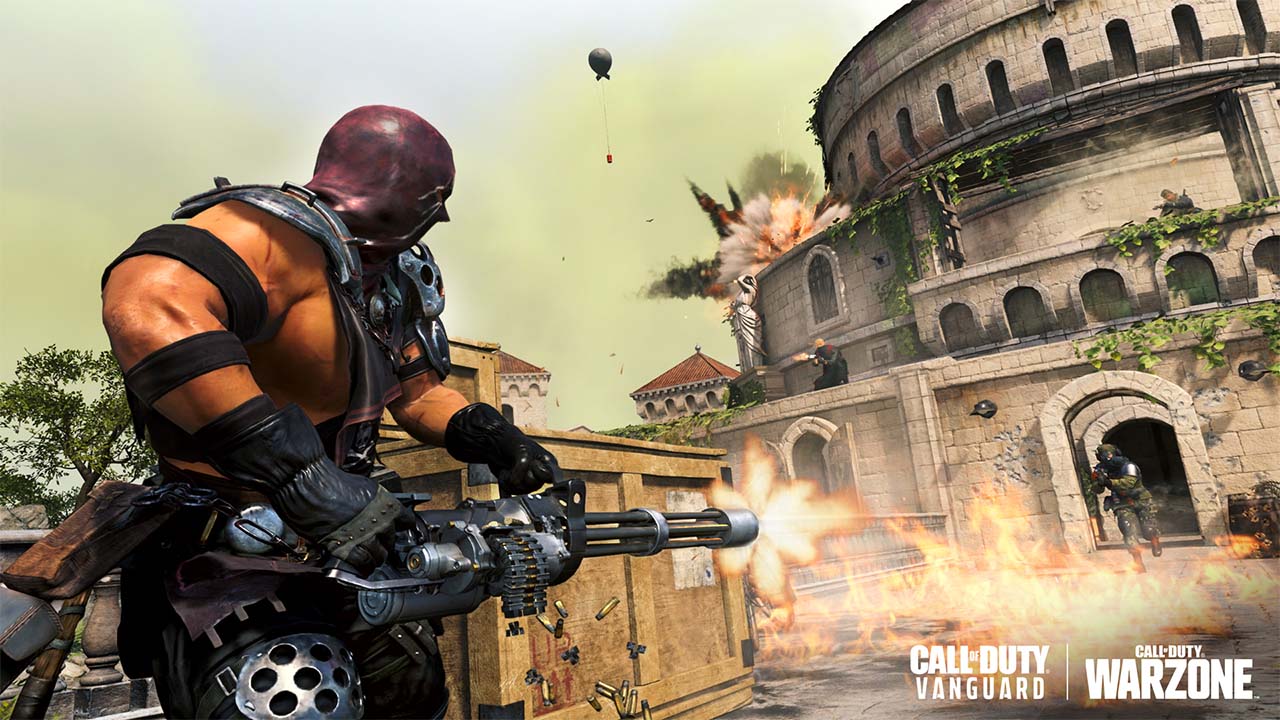 With Black Market Run Contracts, you'll be able to get your hands on off-market goods by challenging you to reach the Black Market Buy Station before the timer expires.
Spend Cash on items not available at normal Buy Stations or as ground loot such as the Sequencer Grenade, the Nebula V Minigun, Foresight, a Specialist Bonus, or one of several classified weapons.
Cash Extraction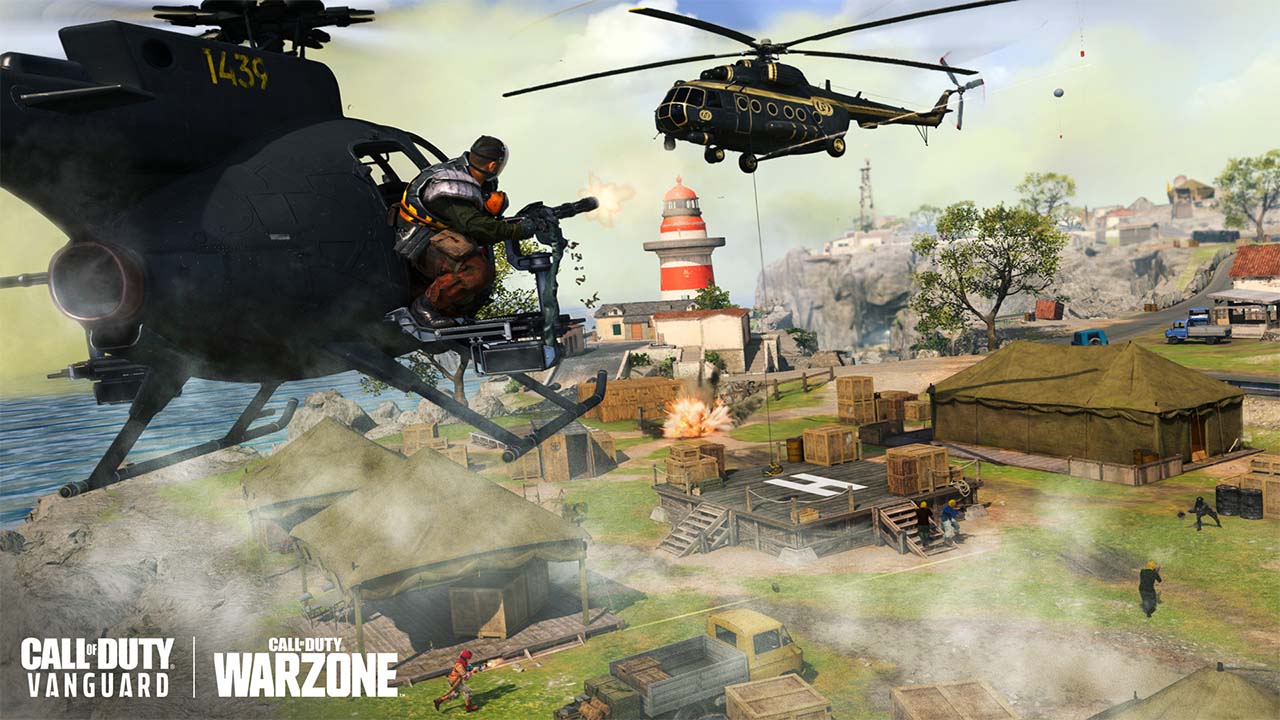 During Resurgence Battle Royale matches, straggling mercenaries will attempt to airlift their Cash off Fortune's Keep.
You and your squad can ambush the extraction – just follow the flare signal and take out the agents to get at their bag of goods, but be on the lookout for enemy Operators also looking to steal these mercenary's riches.
Caldera – Storage Town
Caldera is also receiving a new point of interest in its own version of Verdansk's Storage Town and will be added in between the Mines, Airfield, Village, and Dig Site.
It will roughly be as veterans remember it, a sprawling complex of lockers filled with Contracts and item spawns, as well as a few warehouses that allow for great views over the area.
However, as part of Caldera, Storage Town will be near cliffs in the middle of the island. This additional verticality will add a twist to this fan-favourite point of interest, making it a more viable rotation point when travelling between the map's western section.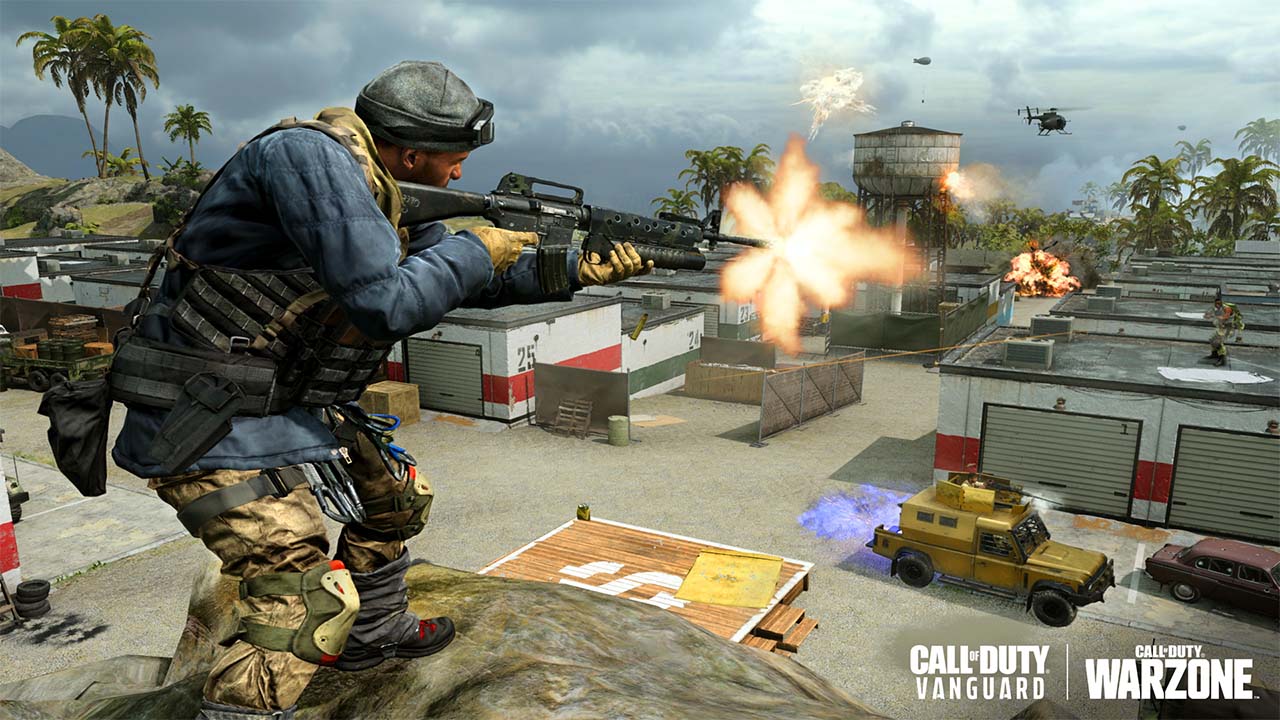 Other changes to Caldera will affect the environment as a severe drought hit Caldera, causing rivers to dry up as mercenary forces add camps around the island. There are also new items and a vehicle coming to Caldera first, which should shake up modes like Plunder.
Once this update launches, expect cleared sightlines across numerous areas on the island, partially due to small camps cropping up from outside the Resort to the Runway.
Additional pathways, including scaffolding across multiple Capital Buildings and steps near the Gondola Station, will be opened up to allow for more movement options around the island.
For more information, feel free to check out the official Call of Duty blog where they go much more in-depth on the changes to both Vanguard and Warzone.
Related