Epic Games held its Epic Games Store Summer Showcase 2022 earlier today.
Check out all the reveals and announcements below:
GigaBash
Rawa, the Dragon King makes his grave return, ushering in an ashen empire bathed in ethereal flame.
From Malaysian developer Passion Republic Games, GigaBash is coming to Epic Games Store, Steam, PS4 & PS5 on 5 August 2022.
GigaBash is a 4 player Arena Brawler featuring Giant Monsters, Kaijus & Heroes developed by Passion Republic Games. Unleash mayhem in fully destructible maps and battle among your friends as you rise as the true Apex among Titans.
The Lord Of The Rings Return To Moria
The only survival crafting game set in the Fourth Age of Middle-earth, the iconic fantasy world created by J.R.R. Tolkien.
Coming sometime in spring 2023.
Ghostbusters Spirits Unleashed
Hunting or haunting! The choice is yours in the upcoming asymmetrical Ghostbusters game from IllFonic, Ghostbusters Spirits Unleashed. Play with up to four friends or solo on multiple platforms.
Ghostbusters Spirits Unleashed will feature a variety of ghosts to play as. This video is introducing the Ectoplast type of ghosts. These free roaming ghosts are known for producing excess amounts of ectoplasmic slime. Each ghost type will have several options, and the Ectoplast happens to contain one variant many will easily recognize.
Shoulders Of Giants
Shoulders Of Giants is an explosively colorful sci-fi roguelike designed to put your teamwork to the test. Players simultaneously control a sword-wielding robot and a gunslinging space frog, working alone, with a friend, or as one of a team of four.
Coming sometime in fall 2022.
Sifu Summer Update
Check out this sneak peek into Sifu's next content update. New gameplay modifiers, ranging from faster enemies, unbreakable weapons, a bullet time slow motion mode and even a low gravity option will allow players to customize the rules for their runs, offering new challenges and a variety of ways to experience Sifu's gameplay.
Tchia
Jump into the tropical adventure of a lifetime in Tchia. In this mini-feature, check out new gameplay showcasing Tchia's unique soul-jumping mechanic where players can become one with nature and take control of any animal or object they can find.
Outwit your enemies as an oil lantern, make a cunning escape as a seagull or explore the ocean depths as a majestic sea turtle, with over 30 playable animals and hundreds of objects to soul-jump into, Tchia turns the environment into players ultimate tool.
It launches on PC in early 2023.
Splitgate
Step into the future with Splitgate, coming soon to the Epic Games Store. Mixing the classic feel of an arena shooter with the revolutionary addition of portals, Splitgate delivers unparalleled new strategies for FPS fans.
With portals, players can flank opponents in unique ways, traverse entire maps in the blink of an eye, and lay traps to trick foes to leap to their doom. All while playing in more than a dozen maps and nearly two-dozen game modes.
And if the quick play and ranked modes and maps aren't to your liking, create your own! A robust custom games mode and a detailed map creator enable anyone to create their own unique experience.
Splitgate is a free-to-play first-person shooter available Q3 2022 on Epic Games Store.
Rawmen
You can sign up for the EGS Beta Action on 1 July 2022 at https://rawmengame.com.
Disney Speedstorm
Grab a sneak peak of this black and white track that is included in the Disney Speedstorm PC Closed Beta which is currently live on Epic Games Store. Make sure to pre-register on disneyspeedstorm.com for the chance to receive your activation key.
Rocket League Season 7
Season 7 brings glitz and glamour to Rocket League. Luxurious Rocket Pass rewards will keep your cars looking classy all season long, while top Soccar champions can use their skill to earn fabulous Tournament Rewards. Show off your style in the Utopia Coliseum (Gilded) Arena, or earn Golden Painted Items while you level up.
Fall Guys
Fall Guys is a cross-platform, massively multiplayer, party royale game. You can play for free on Epic Games Store starting from 21 June 2022.
Space Punks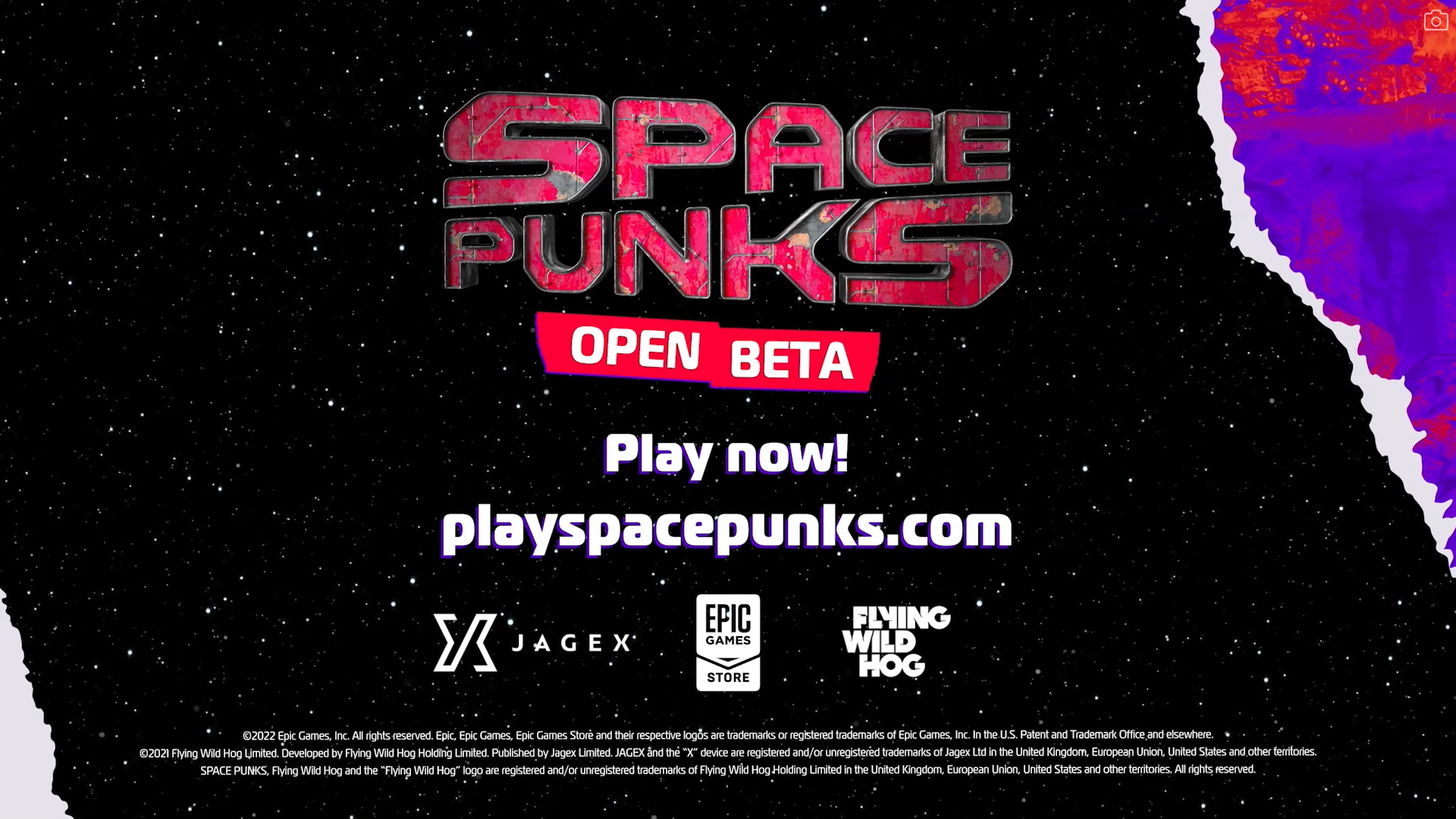 Pack your spacesuit(case); it's time to head to Hoardspace. See what the galaxy has to offer and figure out how you can profit from it. Visit Stopan, Bannik, and the newly discovered Spor. Piece of advice, keep some distance from the locals; they can be a bit…bitey.
You can play Space Punks for free exclusively on Epic.
Related