If you're wondering what it's like to spend an ungodly amount of money on Diablo Immortal's Elder Rift and other "gacha" items, but don't have the wallet amount to do so, you're inluck.
Reddit user buzzycat created a US$25 Rift simulator to try out. Basically, you can either spend US$25 to get a single roll, or press the other button to calculate the total cost of getting a 5 Star Legendary Gem. The simulator has a pity system implemented just like in the game: spending US$125 will guarantee a "?/5 star legendary gem drop".
So far, I've "lucked" out and spent US$2,225 to score a single 1 5-star gem. Most people would have to spend triple that amount to get one; that's how crazy the gacha system is in Diablo Immortal.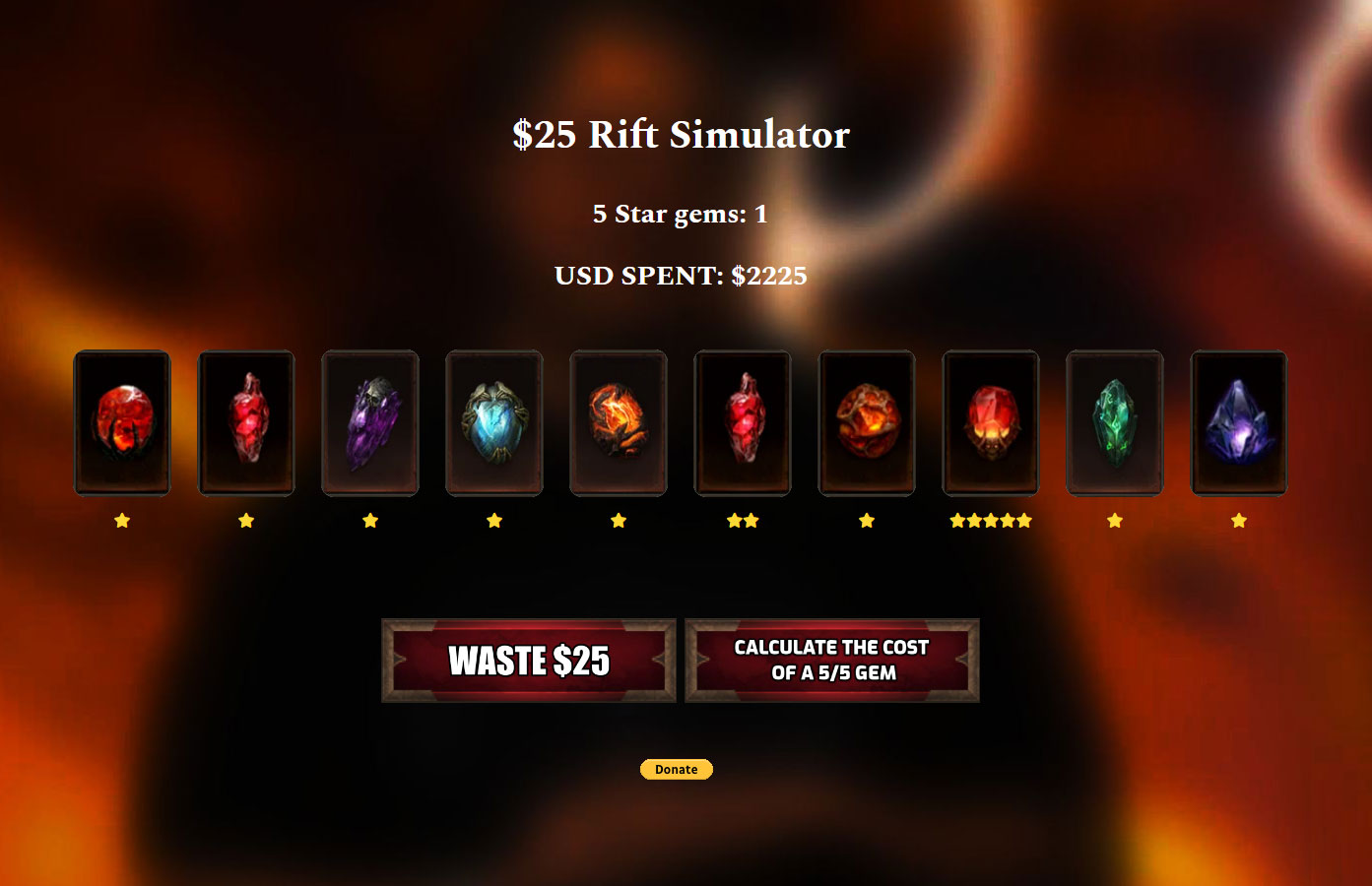 At least now you know how Blizzard scored its US$24 million within its first 2 weeks via this mobile action RPG game.