Geoff Keighley's Summer Game Fest 2022 has kicked off with a two-hour live stream earlier today. The presentation featured a lot of games, including new announcements and reveals but it was primarily focused on updates from announced titles.
Check them out below:
The Last Of Us Part I, The Last Of Us Multiplayer & The Last Of Us HBO
Above is a concept art for the untitled The Last Of Us multiplayer game. More info coming in 2023.
Another look at Pedro Pascal as Joel and Bella Ramsey as Ellie in the upcoming The Last Of Us HBO series.
Troy Baker and Ashley Johnson, the iconic voices behind Joel and Ellie, have also been cast in #TheLastofUs as different but unknown characters.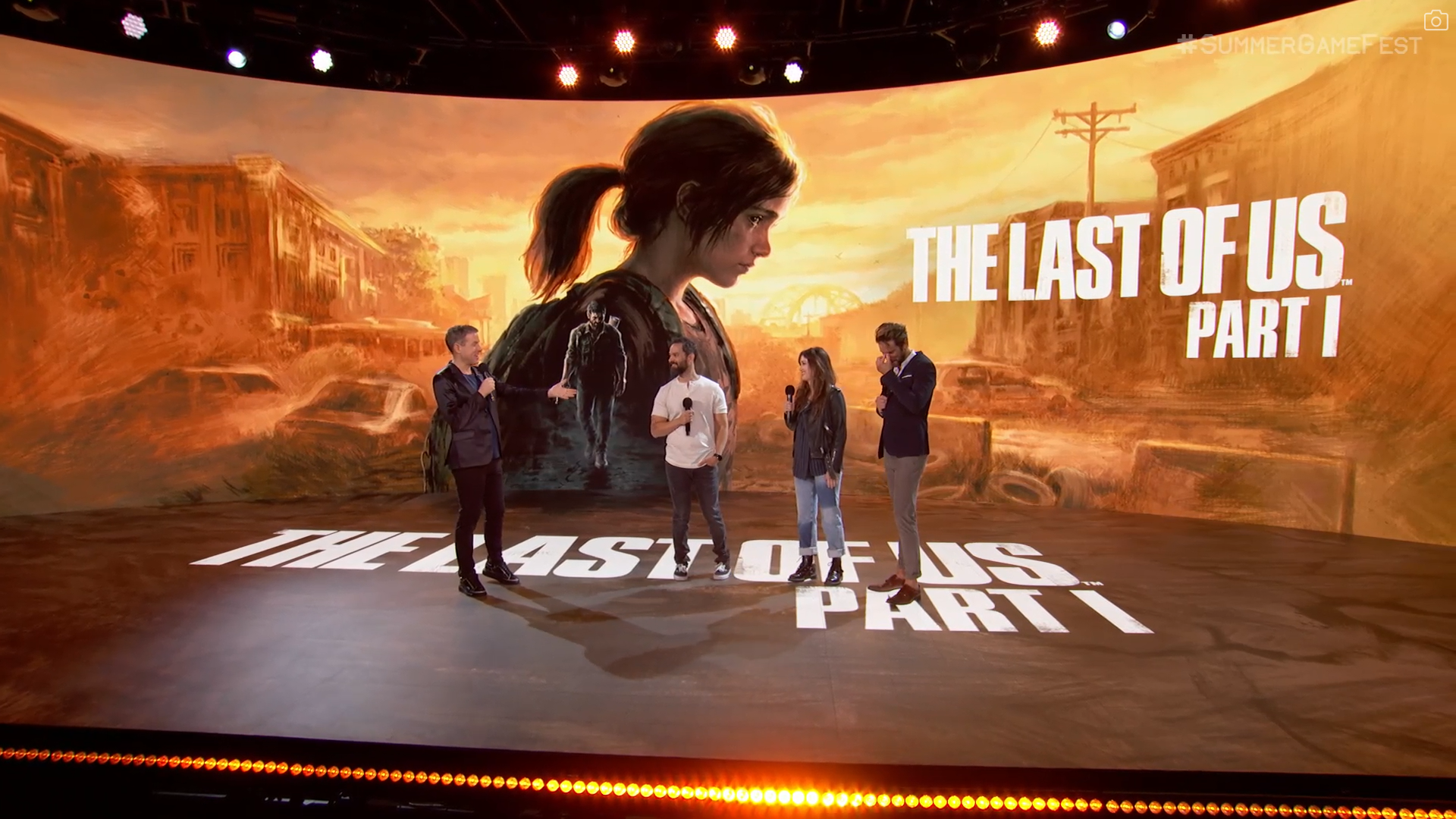 The Last Of Us Part I will be out for PS5 on 2nd September 2022. A PC port of the remake will be out later.
Street Fighter 6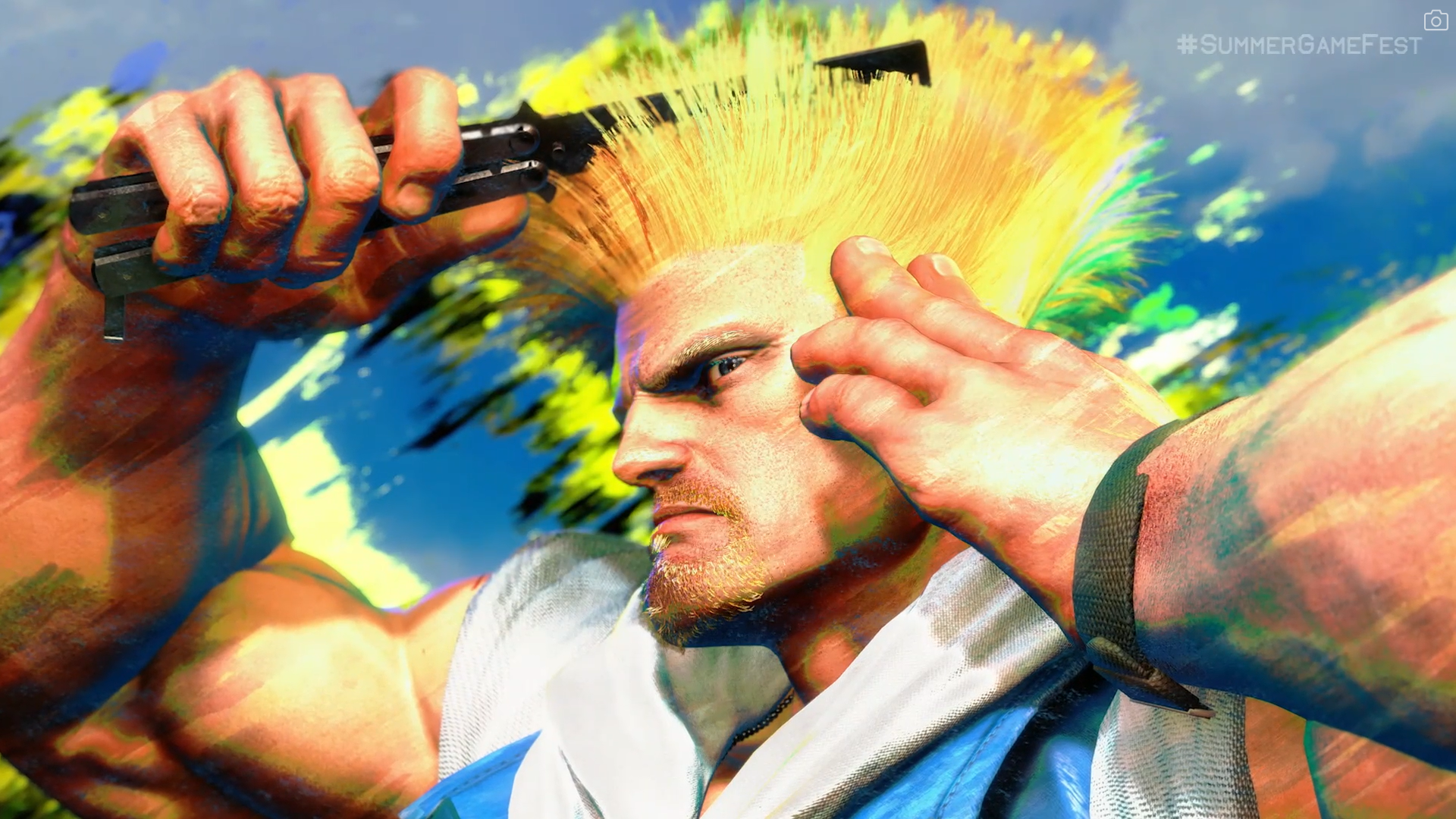 First look at Guile gameplay from Street Fighter 6.
Guile returns in Street Fighter 6 when it lands in 2023. He went home to become a family man, but now a new mission awaits. Guile's move set in Street Fighter 6 combines his signature moves with fresh additions. He is one powerhouse of a character who retains his ability to keep opponents at a distance.
Aliens Dark Descent
Today, Focus Entertainment and Tindalos Interactive, in collaboration with 20th Century Studios, revealed Aliens Dark Descent, an enthralling single player squad-based action game set within the iconic Alien franchise for PS5, PS4, Xbox Series, Xbox One and PC in 2023. Drop into an original Alien story where players will lead a squad of marines in real-time combat against the deadliest creature mankind has ever faced.
Outriders Worldslayer
Outriders Worldslayer will release on 1 July 2022 on PS5, Xbox Series X/S, PS4, Xbox One, PC (Steam, Epic, Windows Store & NVIDIA GeForce NOW).
Take your existing Outriders to new levels of power as you journey deeper into Enoch, or use the character boost to create a new level 30 Outrider geared up and ready to face off against the powerful Altered – Ereshkigal.
With new horrors to challenge you and new weapons, mods and gear to discover, you'll be further developing your build through the new PAX class trees, the long-term progression Ascension System and the game changing third mod slots found only on Apocalypse Gear.
Survive the campaign and continue to push through the new Apocalypse difficulty tiers as you face even greater horrors in the Trial of Tarya Gratar, the brand new endgame.
Outriders is a 1-3 player co-op RPG shooter set in an original, dark and desperate sci-fi universe. As mankind bleeds out in the trenches of Enoch, you'll create your own Outrider and embark on a journey across the hostile planet.
Flashback 2
Conrad is back. 30 years after Flashback, Paul Cuisset's mythical game, which made the licence known worldwide, is back with this new sci-fi action-adventure game.
It's coming to PS4, PS5, Xbox One, Xbox Series X/S, Nintendo Switch and PC via Steam.
Witchfire
Armed with strange weapons and forbidden pagan magic, hunt a powerful witch holding the key to your salvation. Witchfire is a dark fantasy roguelite first-person shooter from the creators of Painkiller, Bulletstorm, and The Vanishing of Ethan Carter.
Fort Solis
Troy Baker, known for Joel in The Last of Us, and Roger Clark, known for Arthur Morgan in Red Dead Redemption 2 have teamed up for a brand-new horror game called Fort Solis.
Routine
Routine is a first-person Sci-Fi Horror set on an abandoned Lunar Base designed around an 80's vision of the future.
Curious exploration turns into a need for survival when a lunar base goes completely quiet. Searching for answers puts you face to face with an enemy that is certain the main threat is you. Discoveries lead to deeper unknowns and the only way to go is forward.
It's coming to PC.
Call Of Duty Modern Warfare II
First look at gameplay from Call Of Duty Modern Warfare II.
Call Of Duty Modern Warfare II is scheduled for release on PS5, PS4, Xbox Series X/S, Xbox One, PC Battle.net, and PC Steam. Call Of Duty Warzone 2.0 is scheduled for release later this year on the same platforms.
The Callisto Protocol
Extended gameplay reveal for The Callisto Protocol – with added tension and brutality from the mind of Glen Schofield. Coming to PS4, PS5, Xbox One, Xbox Series X/S and PC on 2 December 2022.
Fall Guys
Fall guys Free For All is coming on 21 June 2022.
Stormgate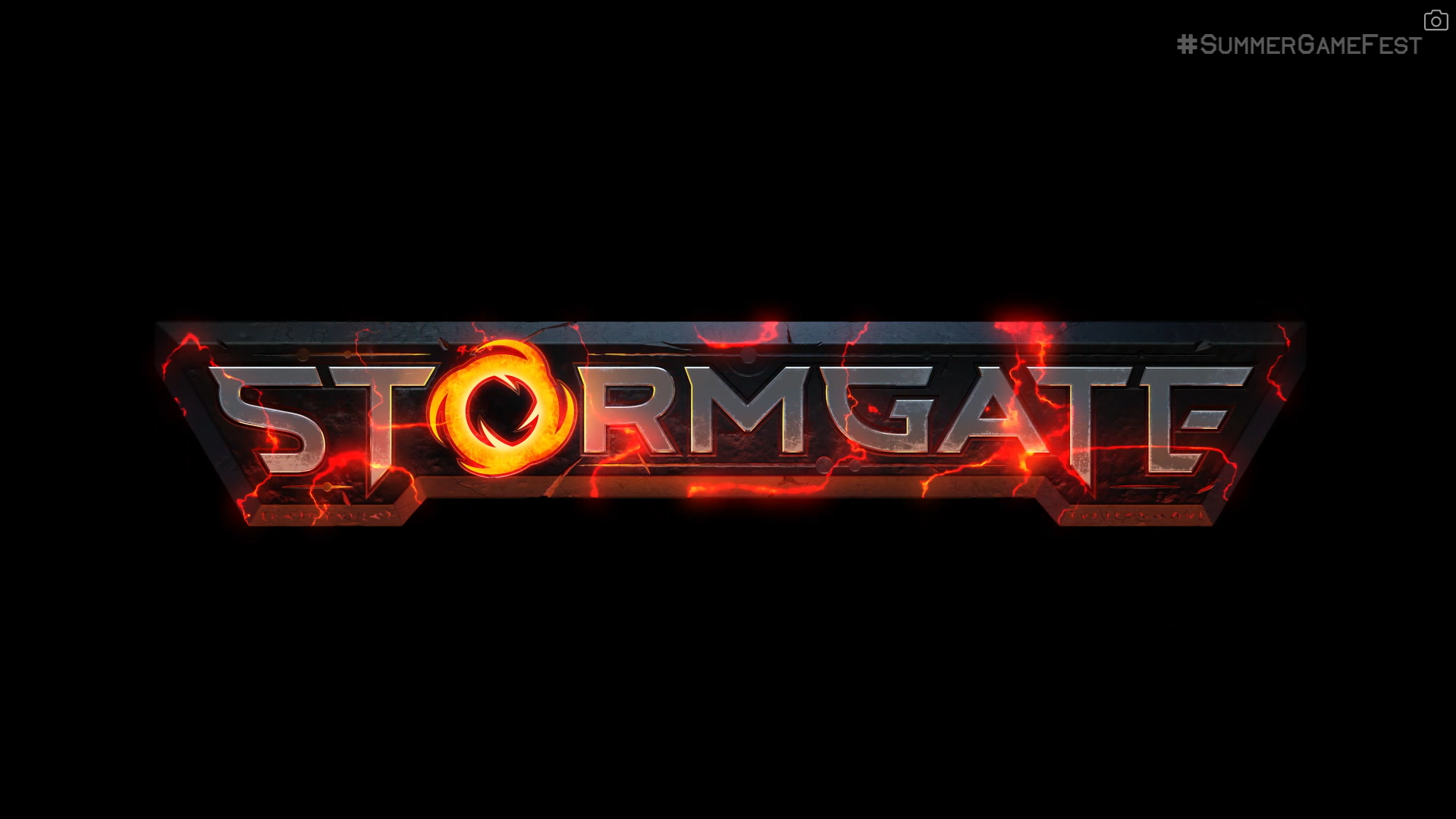 Stormgate is a top-down real-time strategy that hits all the late 90s/2000s notes: the top-down perspective and familiar-yet-sleek UI for base-building and unit-churning, different factions fighting each other through real-time strategy combat, a cool world with a distinct art style that isn't too cluttered, and a number of features that is reminiscent of Blizzard's past glory games.
These include focus on user generated content, competitive play (2v2), a 3vE co-op game mode, and the game being built for esports from the ground-up. Aesthetics-wise, it's sci-fi meets demons from Hell. Like Doom, but more hopeful and saturated, as well as less gorey and grimey.
Stormgate's beta test period will start in 2023. Right now, it's slated just for PC (via Steam).
Highwater
Highwater is a story-driven journey in a post-apocalyptic flood urban environment with boat driving, walking and dialogue that leads into isometric turn-based combat.
Amid the Great Climate Catastrophe, the region around the neighbourhood of Hightower has been flooded and is a kind of safe-zone between the War Zone around the globe and the city of Alphaville where the ultra-rich live behind giant walls. With life on Earth becoming untenable for humans, citizens of Alphaville are getting ready to evacuate to Mars. Nikos & Co, who are far from any elite, are on a perilous journey to Hightower. They have to cross the impenetrable border of Alphaville and somehow sneak into the Mars-bound rocket.
American Arcadia
Welcome to Arcadia, a 70's retro-futuristic metropolis where all its citizens enjoy a life of luxury and comfort, unaware that they're being broadcast live 24/7! Arcadia is not an ordinary city, but the most watched reality show on the planet – where a drop in popularity ratings comes at the highest cost: death.
American Arcadia combines two gameplay styles, a 2.5D platformer and a first-person puzzler, to reveal an unique story in a thrilling single player experience.
Goat Simulator 3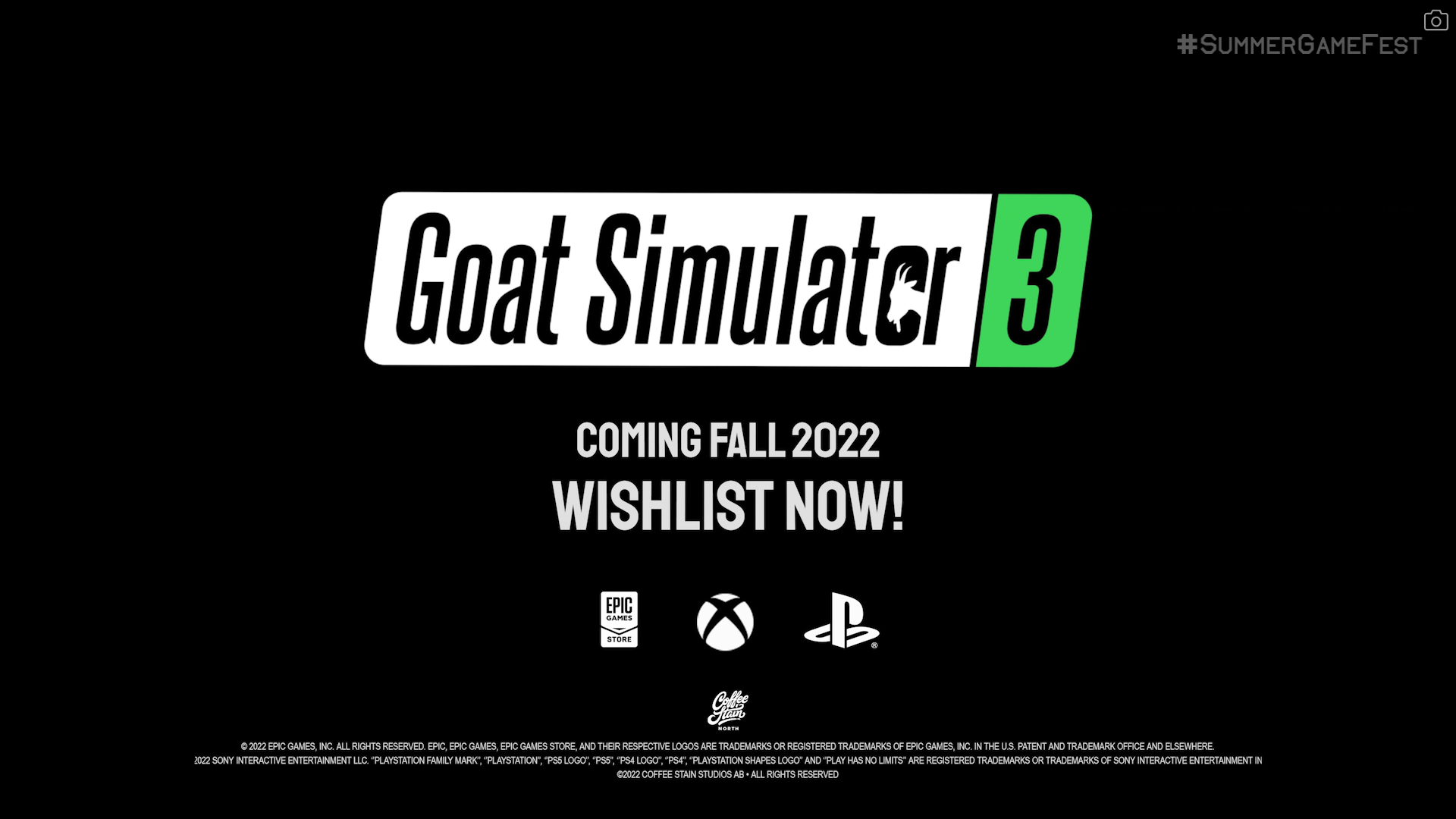 Gather your herd and venture forth into Goat Simulator 3; an all-new, totally realistic, sandbox farmyard experience. Invite up to three friends in local or online co-op, create carnage as a team, or compete in mini-games and then not be friends anymore. Coming to Epic Games Store, PS5, Xbox Series X/S in Fall 2022.
Marvel's Midnight Suns
Marvel's Midnight Suns, a tactical RPG from Firaxis Games and 2K, launches worldwide on 7 October 2022.
New characters, including Spider-Man, revealed in new trailer below:
Neon White
Neon White is a single-player speedrunning FPS where you can sacrifice your guns for godlike parkour moves. You are White, an assassin handpicked from Hell to compete with other demon slayers for a chance to live permanently in Heaven. The other assassins seem familiar, though…did you know them in a past life?
Neon White launches on 16 June 2022 on Nintendo Switch and PC via Steam.
Midnight Fight Express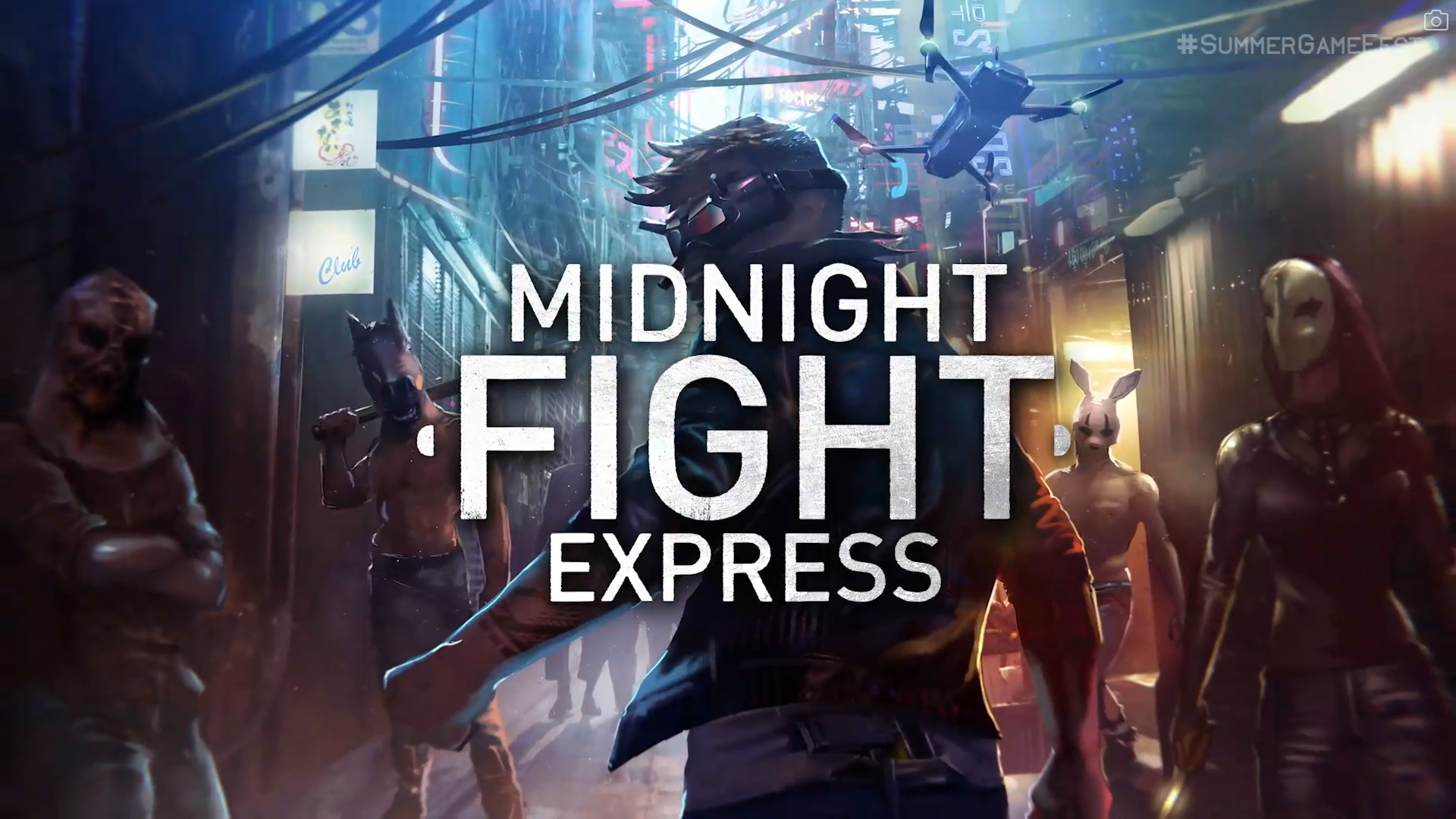 Midnight Fight Express launches on 23 August 2022 for PS4, PS5, Xbox One, Xbox Series X/S, Nintendo Switch and PC.
You're Babyface, a former member of the criminal underworld lured back into "the life" by a mysterious AI drone. Your mission against impossible odds: Fight your way across the city before sunrise, and prevent a citywide criminal takeover together.
Engage in a brutal and hyper-kinetic brawling ballet, using every environmental tool and street fighting technique at your disposal. Level up your abilities to take down the mounting onslaught of bozos, cronies, and crime lords.
Warframe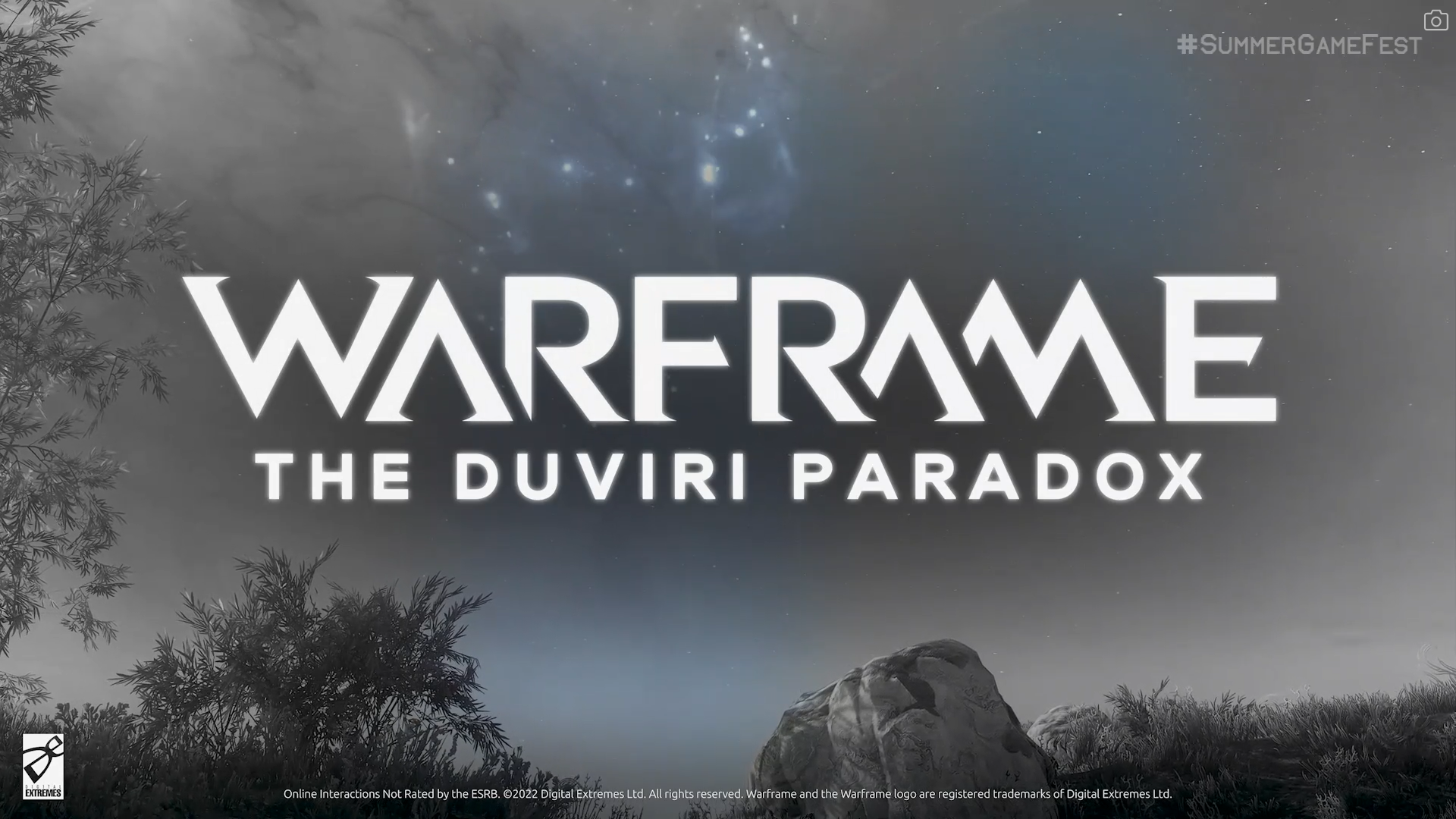 A new expansion for Warframe has been revealed.
Zenless Zone Zero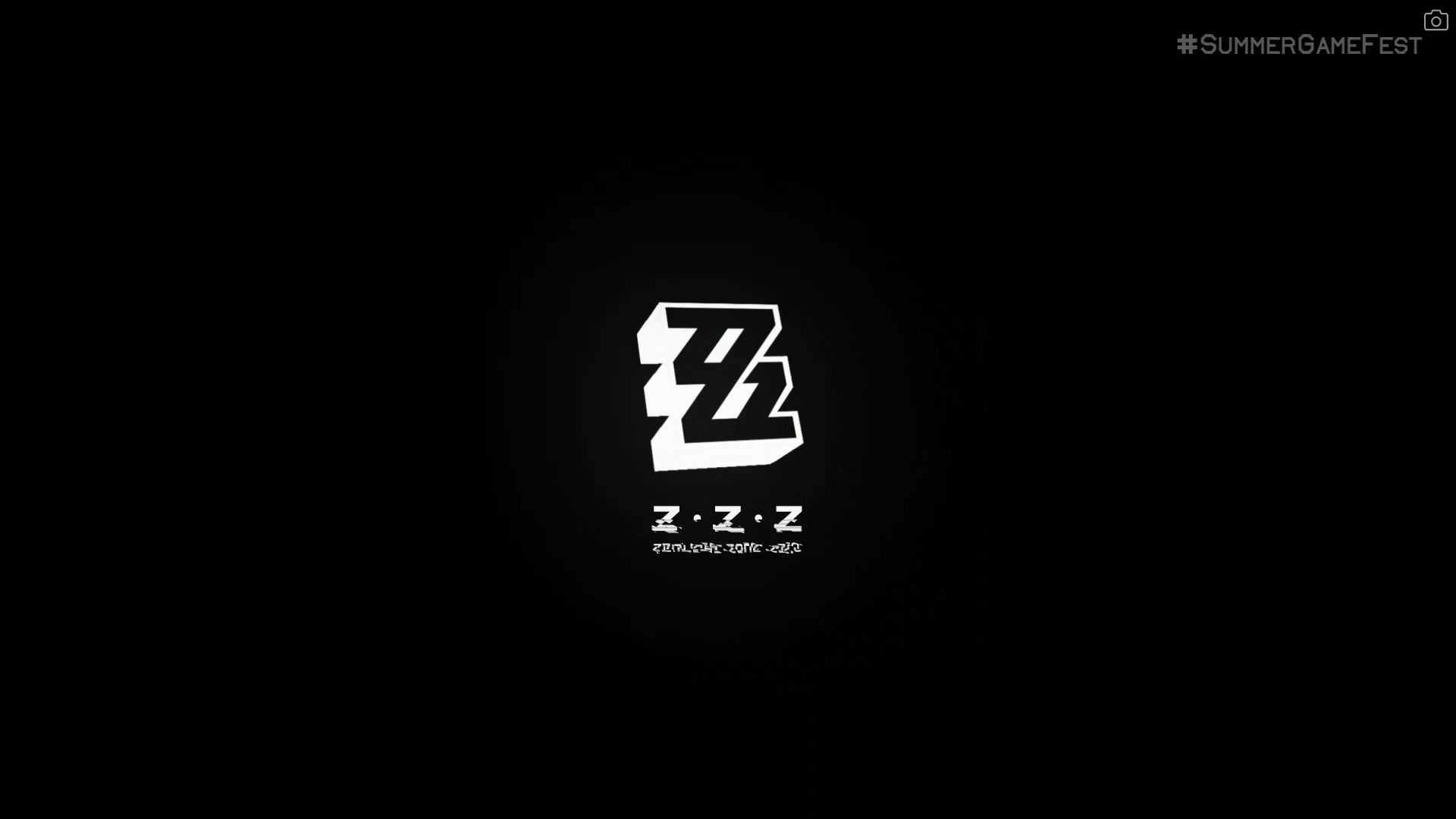 Check out new combat gameplay from miHoYo's Zenless Zone Zero below:
Honkai Star Rail
miHoYo's Honkai Star Rail gets a new trailer.
Teenage Mutant Ninja Turtles Shredder's Revenge
Teenage Mutant Ninja Turtles Shredder's Revenge is unleashing ninjutsu in an all-new brawl against the Foot Clan on 16 June 2022 on PC via Steam, Nintendo Switch, PS4, Xbox One, Xbox Game Pass, PC Game Pass, as well as PS5 and Xbox Series X/S.
Watch a brand new trailer showcasing the eagerly anticipated playable character Casey Jones, the Turtles' spirited ally determined to clean up the streets of New York City. Casey's balance of range, speed and power makes him a formidable all-around threat as he swings through flanks of Foot Clan soldiers with his signature hockey stick.
Our first look at the 6-player multiplayer mode as well:
Humankind
Push Humankind even further with the Cultures of Latin America DLC.
Features 6 new cultures (Caralans, Nazca, Taíno, Inca, Argentinians & Cubans), 6 new natural and built wonders, 9 new independent people, 15 new narrative events & 30+ new in-game themed music tracks composed by Arnaud Roy.
One Piece Odyssey
One Piece Odyssey will be released on PS4, PS5, PC, and Xbox Series X/S in 2022.
Metal Hellsinger
On 15 September 2022, become the song of vengeance itself as the Unknown, as you hunt for the Red Judge, lord of the Hells. Metal Hellsinger can be wishlisted on Steam and is available for pre-order now on PS5, Xbox X/S, with a 48-hour Early Access pre-order bonus.
Players across the world can now groove to the killer beat of Alissa White-Glüz's vocals in the demo level and chase that leaderboard high score. The best way to understand Metal: Hellsinger is to experience the pulsating gameplay firsthand, and now everyone can! Blast through the Hells, shooting, dashing, and performing takedowns on time to the thunderous beat of a searing original soundtrack by composer duo Two Feathers, performed by some of metal music's most celebrated contemporary vocalists.
Saints Row
Boss Factory is the name, makin' Saints is the game. Create the best Boss in history – your Boss, with our (not blowing our own trumpet here but…) pretty damn impressive character customisation. Get your Boss Santo Ileso ready by making them ahead of time so you can get on with more important things on 23 August 2022, like taking over the city, stealing cars and causing general mayhem.
Use the sharing options in Boss Factory to show is what you did and keep an eye on the Saints Row Twitter account for weekly challenges with special prizes, plus we will be sharing our favorite Bosses from now until launch. Your Boss can be uploaded to our Boss Gallery, where your friends can download your Boss for their game. Or you can import other player's creations to yours.
Warhammer 40,000 Darktide
Warhammer 40,000 Darktide launches on 13 September 2022 for Xbox Series X/S and PC. It will also be available via Xbox Game Pass day and date.
Nightingale
Nightingale is a first-person, PVE, open-world survival crafting game played solo or cooperatively with friends. Build, craft, fight and explore as you venture through mystical portals into a variety of amazing and fantastical realms.
Layers Of Fears
Layers Of Fears is a first-person psychedelic horror chronicle focused on tense exploration and immersive storytelling – a new game built upon the foundations of Layers of Fear, LOF: Inheritance, and Layers of Fear 2 with a surprising new story and gameplay direction.
Created with the cutting-edge Unreal Engine 5 technology, the game will support Ray Tracing, HDR effect, 4K resolution, and make use of the Lumen system to offer the most immersive and visceral horror experience.
Layers of Fears will be the complete, definitive and at the same time unpredictable way to discover the stories of artists enslaved by their obsessions. Prepare for an exquisite horror experience thanks to the expanded plot lines that will cast a new light on the overarching narrative.
It's coming to PS5, Xbox Series X/S and PC.
Cuphead Delicious Last Course
The Cuphead DLC will be out in 30 June 2022 for all platforms.
Gotham Knights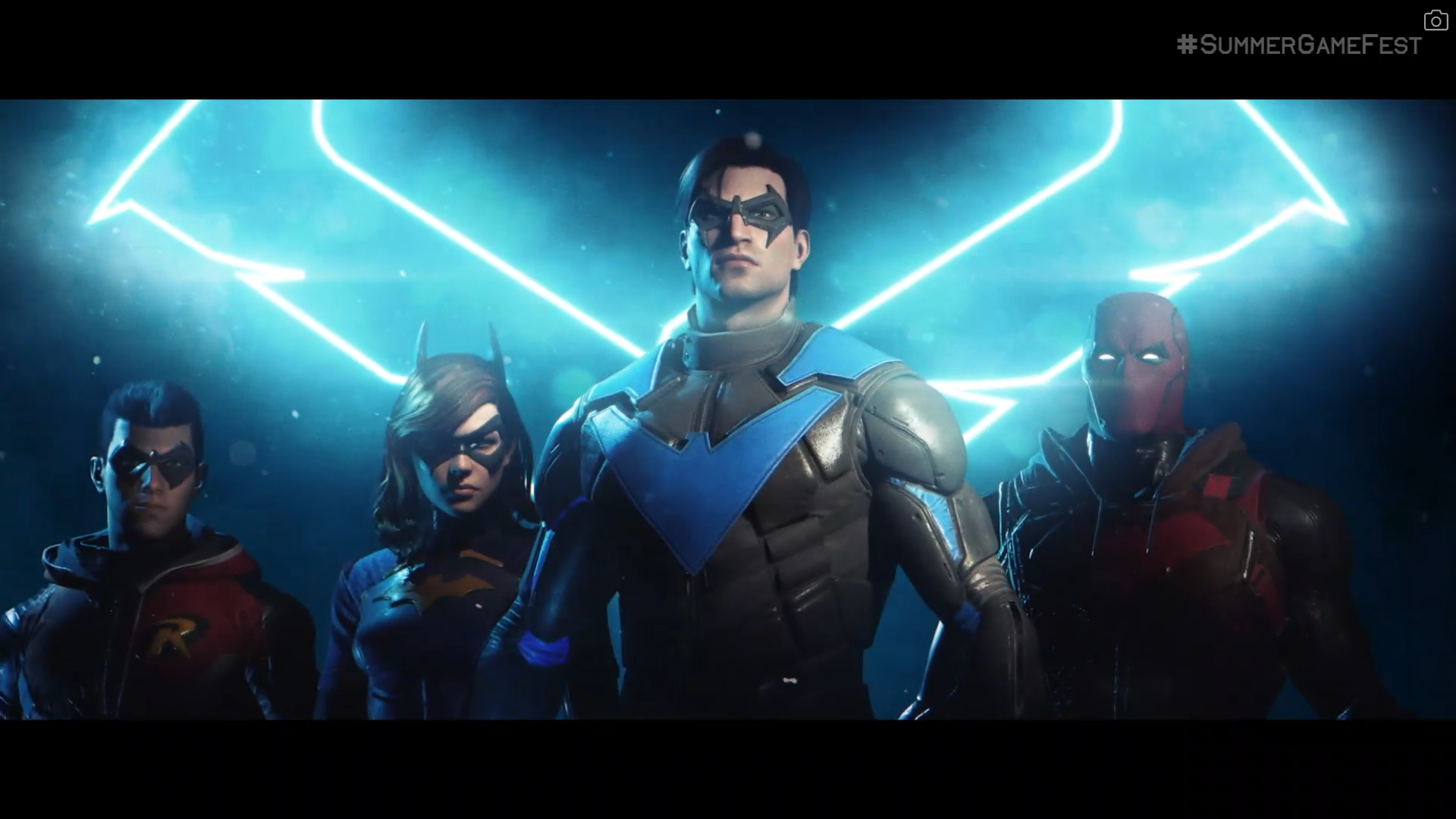 Gotham Knights will be released for the PS5, Xbox Series X, and PC on 25 October 2022. The developer confirmed that the game will not be released for the PS4 and Xbox One.
Check out the new Nightwing trailer below:
Related