E3 2023 is officially cancelled, but don't be sad, folks! Summer has arrived; and that means a whole bunch of major video game showcases, live streams and presentations are still in store throughout the season. This year's lineup could potentially be the biggest one yet since the launch of the next-gen consoles in 2020, considering that this is the first year that we're (mostly) been free of the pandemic.
Check them out below:
PlayStation Showcase
Thursday, 25 May 2023 at 4 am GMT+8
It's been two years since the last major PlayStation Showcase, which took place in September 2021 (revisit all the announced games back then by heading over here). Back then, Sony revealed the Star Wars Knights Of The Old Republic Remake, Marvel's Spider-Man 2, Marvel's Wolverine, and more. Perhaps even Bloodborne 2, or just a PC port of the first Bloodborne. We're not picky!
Perhaps we'll learn the release date for Marvel's Spider-Man 2 and more; maybe even a new console. PS5 Pro, anyone?
The show will run a bit over an hour, focusing on PS5 and PS VR2 games in development from top studios from around the world. Viewers can expect a glimpse at several new creations from PlayStation Studios, as well as spellbinding games from our third-party partners and indie creators. It will be streamed live on YouTube and Twitch.
Warhammer Skulls
Friday, 26 May 2023 at 12 am GMT+8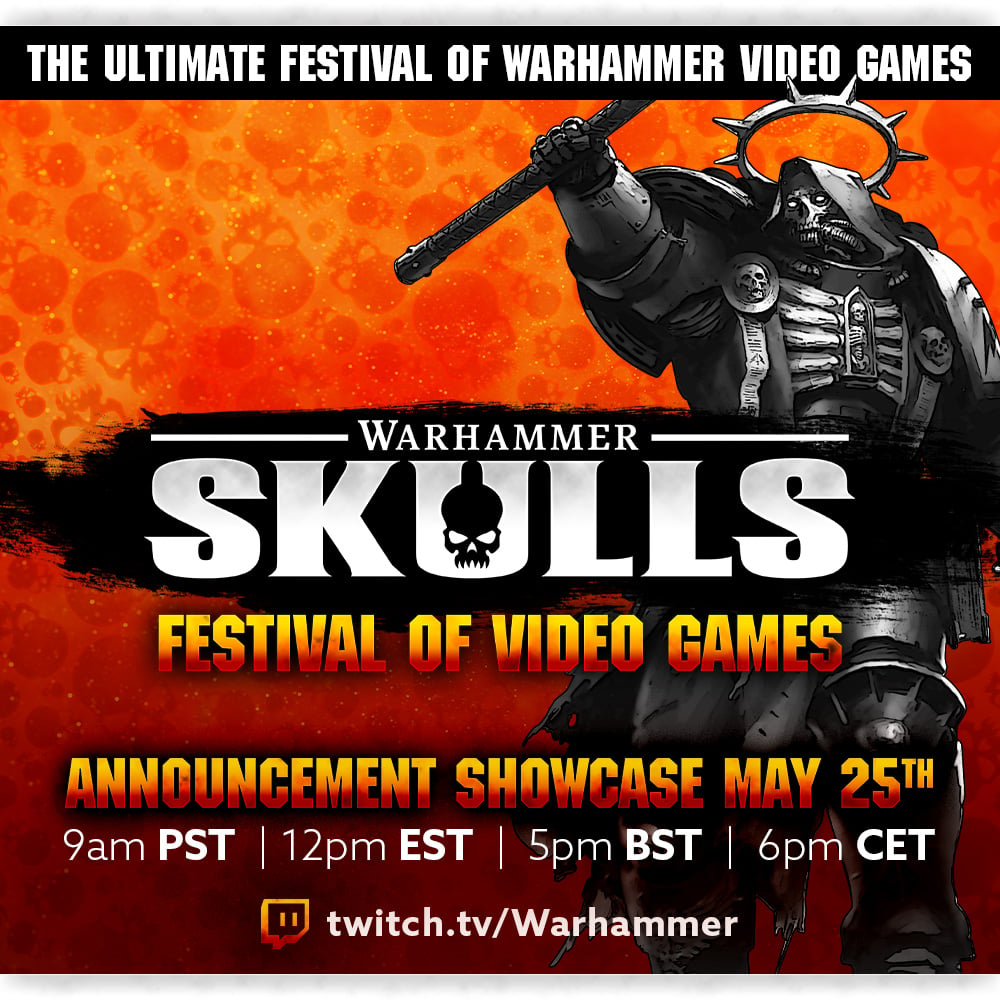 The Warhammer Skulls presentation celebrates all the best Warhammer video games, whether they're upcoming or out now. With sneak peeks, previews, and free stuff for literally dozens of games set across the worlds of Warhammer.
This year's show will be hosted by actor Rahul Kohli. Viewers can expect Warhammer 40,000 Boltgun, Warhammer 40,000 Space Marine 2, Total War Warhammer III, Warhammer 40,000 Darktide, and Warhammer 40,000 Rogue Trader. There is also some exciting news coming from Frontier Developments and more.
It will be streamed live on Twitch.
Summer Game Fest 2023
Friday, 9 June 2023 at 3 am GMT+8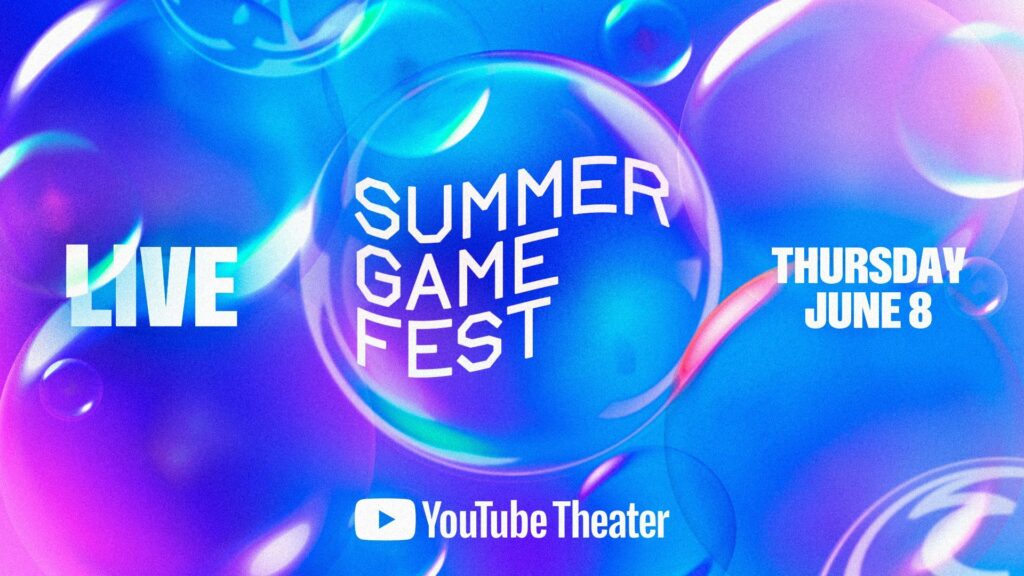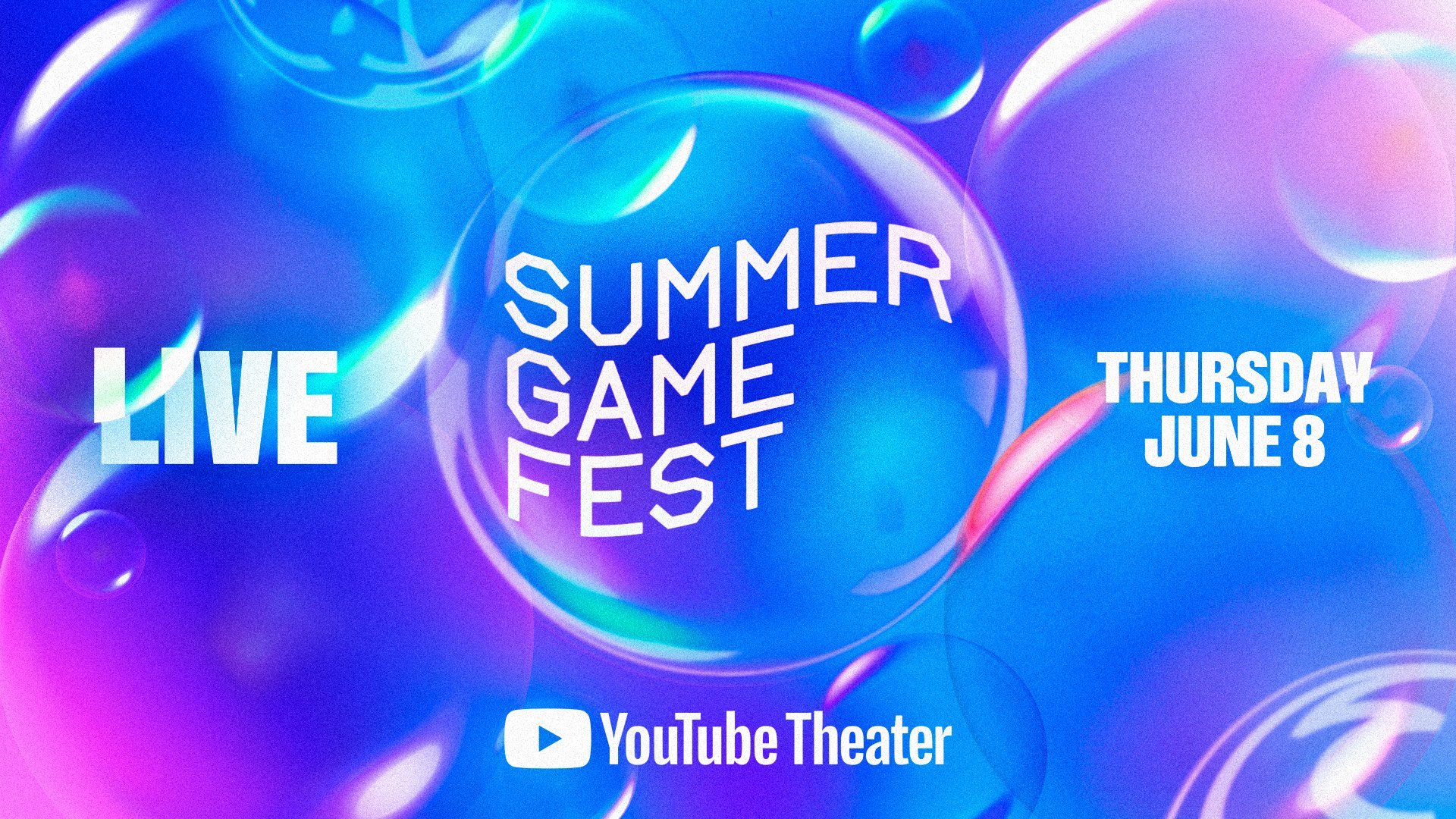 Summer Game Fest organiser and host Geoff Keighley has confirmed that over 40 companies will be taking part in the event.
Potential big reveals could be coming from PlayStation, Activision, Bandai Namco, Capcom, CD Projekt Red (that's Cyberpunk 2077: Phantom Liberty news and stuff), EA, SEGA, Square Enix (more Final Fantasy XVI?), and more.
With E3 2023 cancelled, this is set to be one of the biggest game events of the year.
Check out the full list of participating companies below:
Activision
Amazon Games
Annapurna Interactive
Bandai Namco Entertainment
Behaviour Interactive
Capcom
CD Projekt RED
Devolver Digital
Digital Extremes
Disney Interactive
Electronic Arts
Epic Games
Focus Entertainment
Gearbox Publishing
Grinding Gear Games
HoYoverse
Kabam
Larian Studios
Level Infinite
Magic: The Gathering
Microsoft (Xbox)
Neowiz
Netflix
Nexon
Niantic
North Beach Games
Paradox Interactive
Pearl Abyss
Phoenix Labs
PLAION
Pocket Pair
Razer
Samsung Gaming Hub
Second Dinner
SEGA
Smilegate Entertainment
Sony Interactive Entertainment (PlayStation)
Square Enix
Techland
Tribeca Festival
Ubisoft
Valve (Steam)
Warner Bros. Games
In the meantime, check out all the games announced during Summer Game Fest 2022 by heading over here.
It will be streamed live on YouTube, Twitch, Twitter, Facebook, and more.
Devolver Digital
Friday, 9 June 2023 at 6 am GMT+8
Devolver Digital returns for yet another showcase.
Future Games Show 2023
Sunday, 11 June 2023 at 1 am GMT+8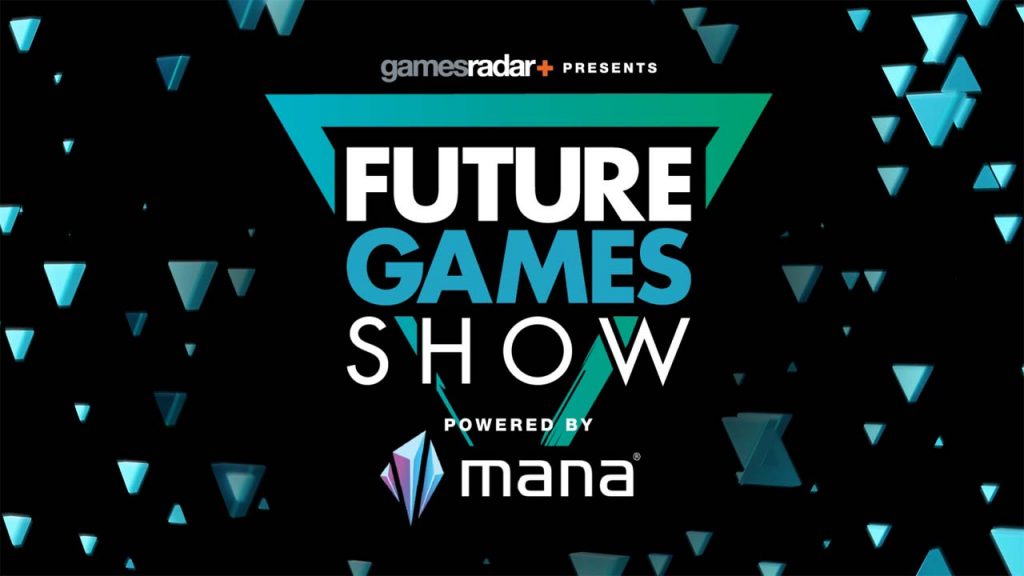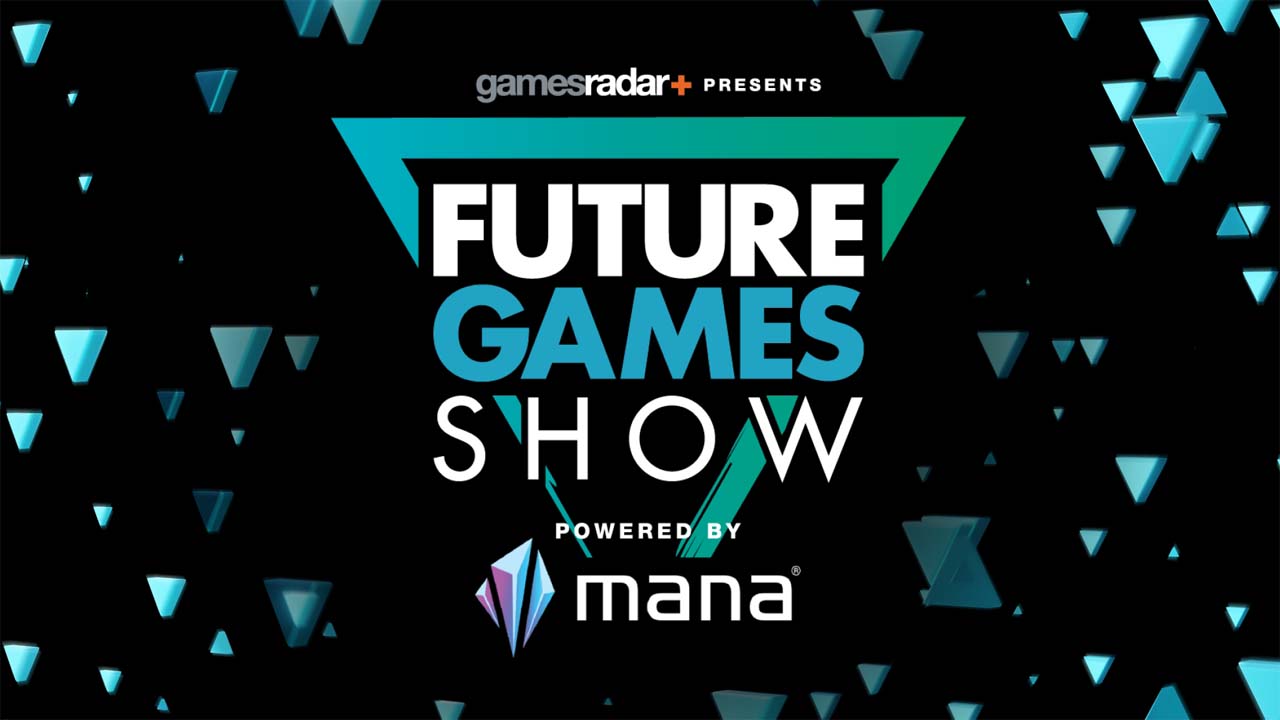 It will be hosted by Marvel's Spider-Man's Yuri Lowenthal and Laura Bailey.
There will be many games.
It will be streamed live on YouTube.
Xbox Bethesda Showcase 2023 And Starfield Direct
Monday, 12 June 2023 at 1 am GMT+8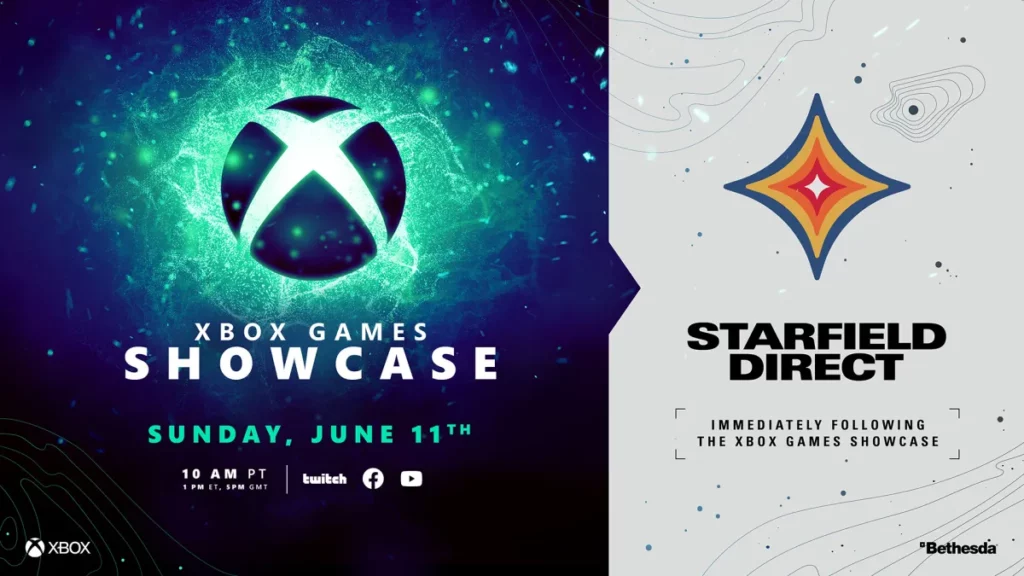 The Xbox Games Showcase will be followed directly by Starfield Direct, a deep dive into the upcoming game.
You can rest assured that there will be many "World Premieres"!
It will be streamed live on:
PC Gaming Show
Monday, 12 June 2023 at 4 am GMT+8
The PC Gaming Show will follow the Xbox Games Showcase and Xbox's planned Starfield Direct presentation. Sean Plott will return as host of the showcase.
PC Gaming Show 2023 will feature a total of 55 games, including 16 new game announcements and special access to developer studios around the world.
Confirmed appearances include:
Baldur's Gate 3 by Larian Studios.
Dune Awakening by Funcom.
Frostpunk 2 by 11 Bit Studios.
Pax Dei by Mainframe Industries.
A brand-new game from Klei Entertainment.
It will be streamed live on YouTube and Twitch.
Ubisoft Forward 2023
Tuesday, 13 June 2023 at 1 am GMT+8
We still know next to nothing about Ubisoft Forward 2023 but it will probably feature Assassin's Creed Mirage and other games.
It will be streamed live on the official website Ubisoft.com/Forward, as well as Ubisoft's YouTube and Twitch channels.
Capcom Showcase 2023
Tuesday, 13 June 2023 at 6 am GMT+8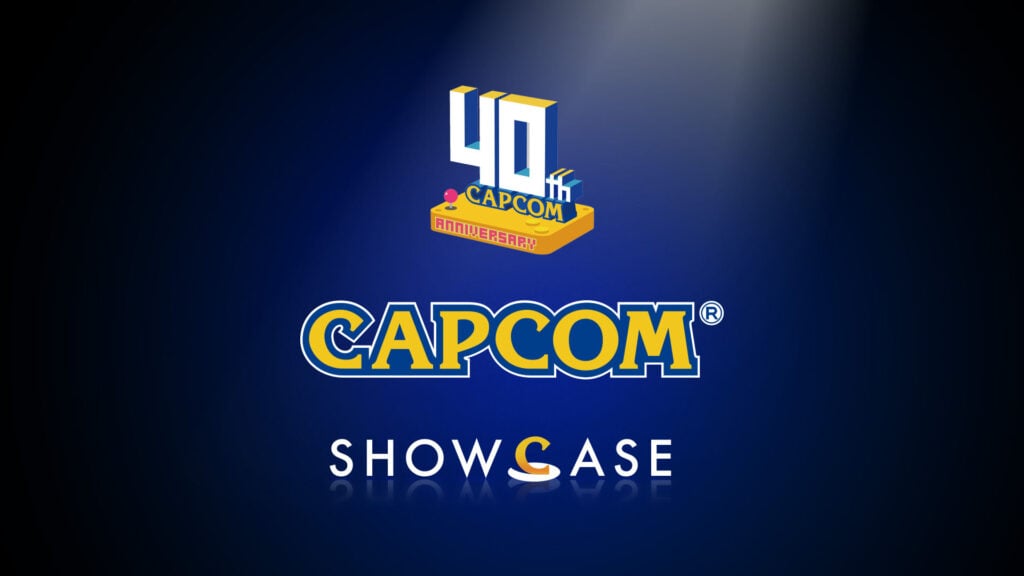 Capcom games galore!
THIS ARTICLE WILL KEEP BEING UPDATED WITH NEW LIVE STREAMS ANNOUNCEMENTS…