By Alleef Ashaari|June 2, 2022|
The LEGO Marvel Nano Gauntlet (76223) is now up for pre-order. It's basically the LEGO version of the Nano Gauntlet worn by Robert Downey Jr.'s Tony Stark AKA Iron Man in Avengers Endgame.
This vibrantly colored LEGO brick recreation of the Nano Gauntlet includes the 6 Infinity Stones, a sturdy stand and a descriptive tablet. Adult fans of the Marvel Universe can immerse themselves in this creative, 680-piece project and enjoy the rewards long after the construction work has been completed.
Measuring over 12 in. (31 cm) high, 4.5 in. (12 cm) wide and 3.5 in. (9 cm) deep, this enthralling model will draw admiring comments, wherever it is displayed.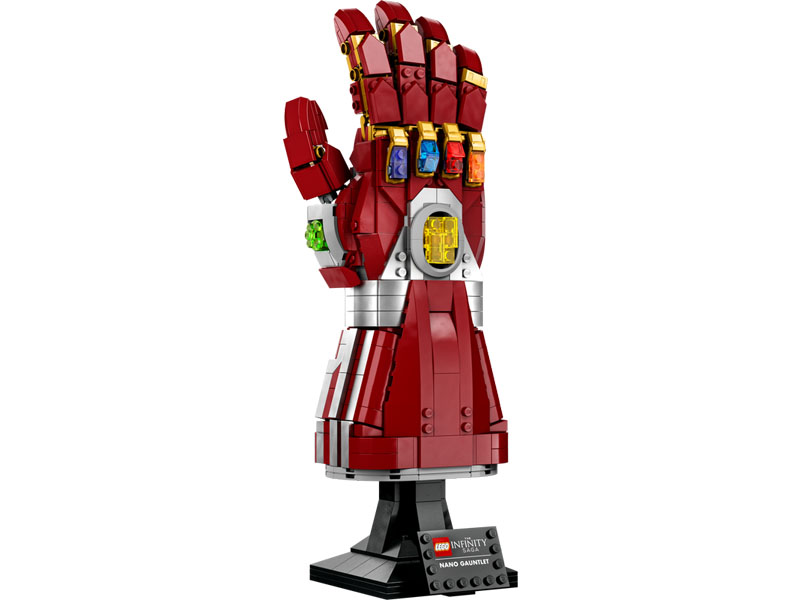 It will release on 1 August 2022, but can be pre-ordered now from LEGO.com.
Related