MultiVersus Open Beta Is Not Available In Malaysia, Singapore, & Southeast Asia Countries
If you're planning to play the Warner Bros. hit 2D fighting game MultiVersus and live in Southeast Asia, tough luck.
While the game is available in The United States, North America, Europe, and Australia, it's not available in Southeast Asia and other countries, according to game director Tony Huynh. This is due to developer Player First having limited resources in rolling the game out beyond US and Europe. This is due to the game's netcode and stability; the game will be ready for those regions eventually. When? We don't know because Warner Bros has yet to provide an answer.
To recap, the MultiVersus open beta is unavailable to play in the following regions:
China
Hong Kong
India
Indonesia
Japan
Kazakhstan
Malaysia
Philippines
Russia
Singapore
South Korea
Taiwan
Thailand
Vietnam
If you head to the MultiVersus main page and try to download the free-to-play game on either the PC (Steam and Epic Games Store) or PlayStation store, you'll get the following error: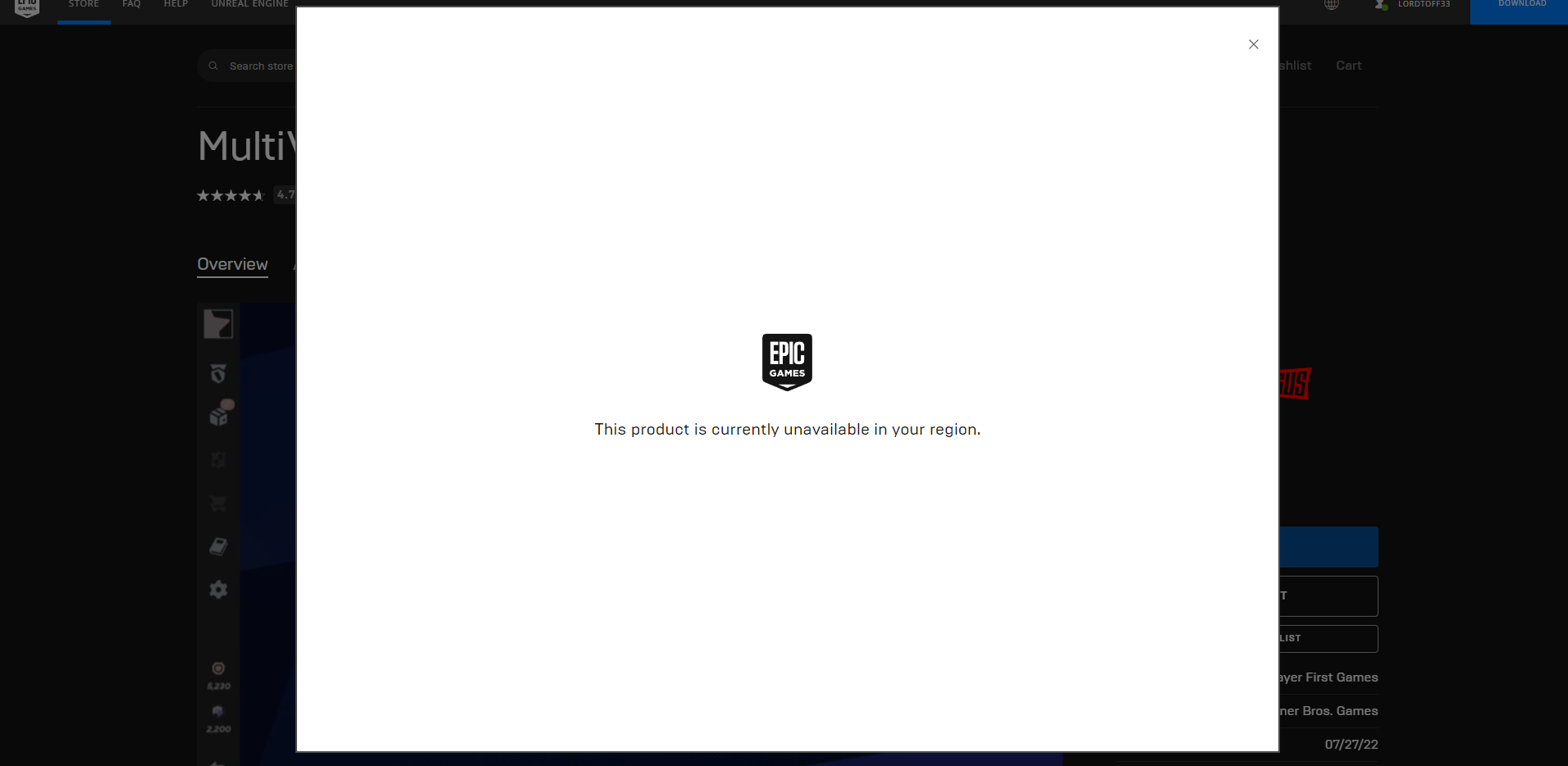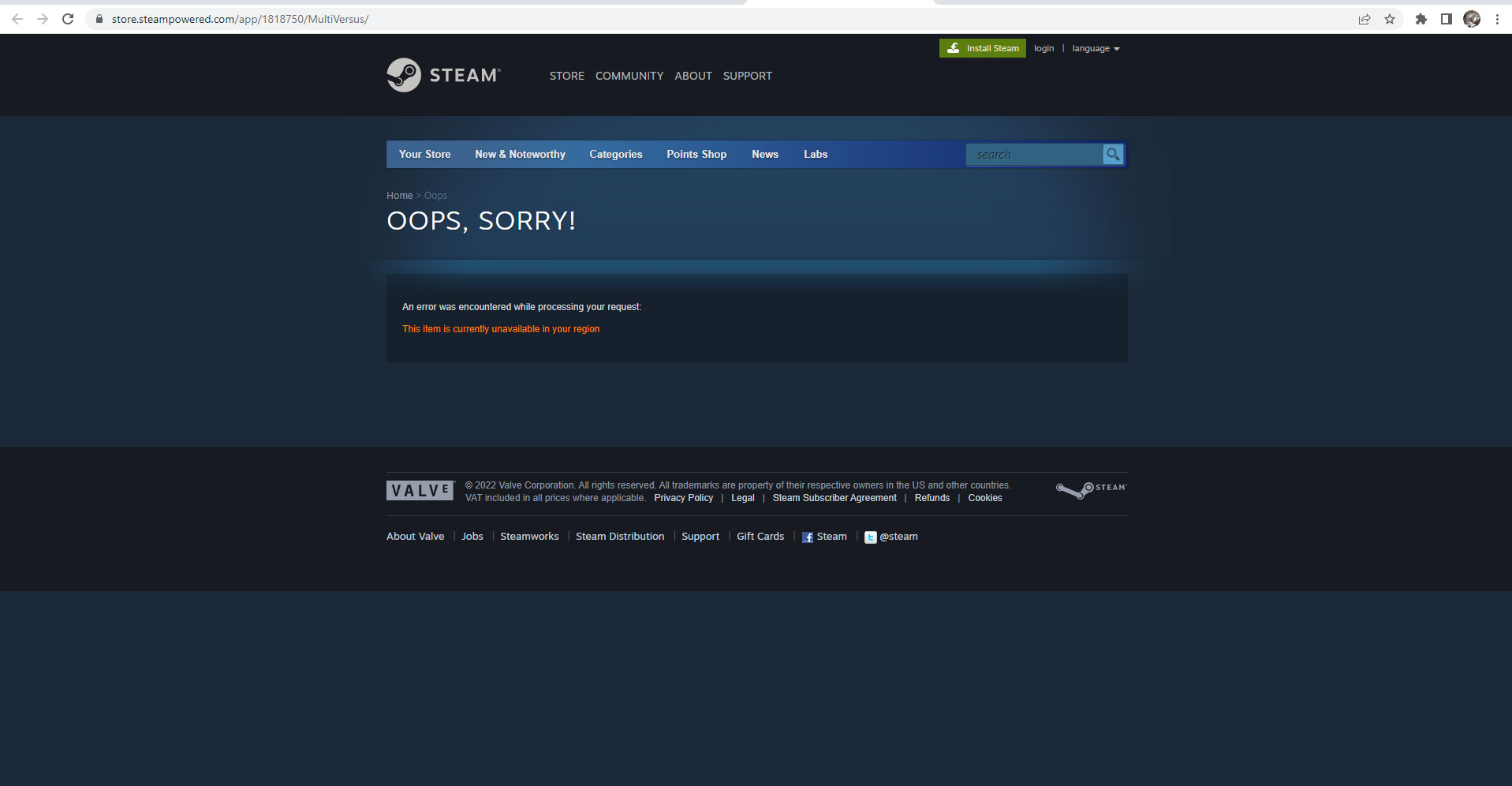 And yes, you can download the game on Xbox using a non-Asia account, but when you head to the start screen, you'll be greeted with a connection lost error. That's the game telling you that you're blocked from playing it.
Can I Use A VPN To Play MultiVersus?
No, you cannot. If you do and even if you gain access, Warner Bros. will track and will ban your account from playing MultiVersus; it's a huge risk to mask your IP so that it looks like it's from the US or other countries. So essentially, players in Southeast Asia, Malaysia, Singapore, the Philippines, and the aforementioned countries are blocked from playing the MultiVersus open beta.
This means we in Asia will have to wait until the game is available in the future, especially when it's available out of its open beta. In the meantime, do check out our coverage of the game so you can prep.