By Alleef Ashaari|July 24, 2022|
During San Diego Comic-Con 2022, Paramount+ announced that the live-action series Star Trek Strange New Worlds  Season 2 will feature a crossover with the Star Trek Lower Decks animated series sometime in 2023.
In this special crossover episode, featuring both live-action and animation, fans can expect to see Ensign Beckett Mariner, voiced by Tawny Newsome, and Ensign Brad Boimler, voiced by Jack Quaid, from Star Trek: Lower Decks, joining the U.S.S. Enterprise in Star Trek Strange New Worlds Season 2.
Paramount+ also released the full trailer for the upcoming Star Trek Lower Decks Season 3.
Star Trek Lower Decks Season 3 will pick up after Season 2's cliffhanger ending, in which Captain Carol Freeman (Dawnn Lewis) was falsely implicated in the destruction of Pakled Planet. As a result, the U.S.S. Cerritos has been impounded and its crew grounded. Nevertheless, Beckett Mariner (Tawny Newsome) wants to prove her mother's innocence.
Best of all, Star Trek fans can look forward to the USS Cerritos visiting the iconic Deep Space Nine substation from Star Trek Deep Space Nine.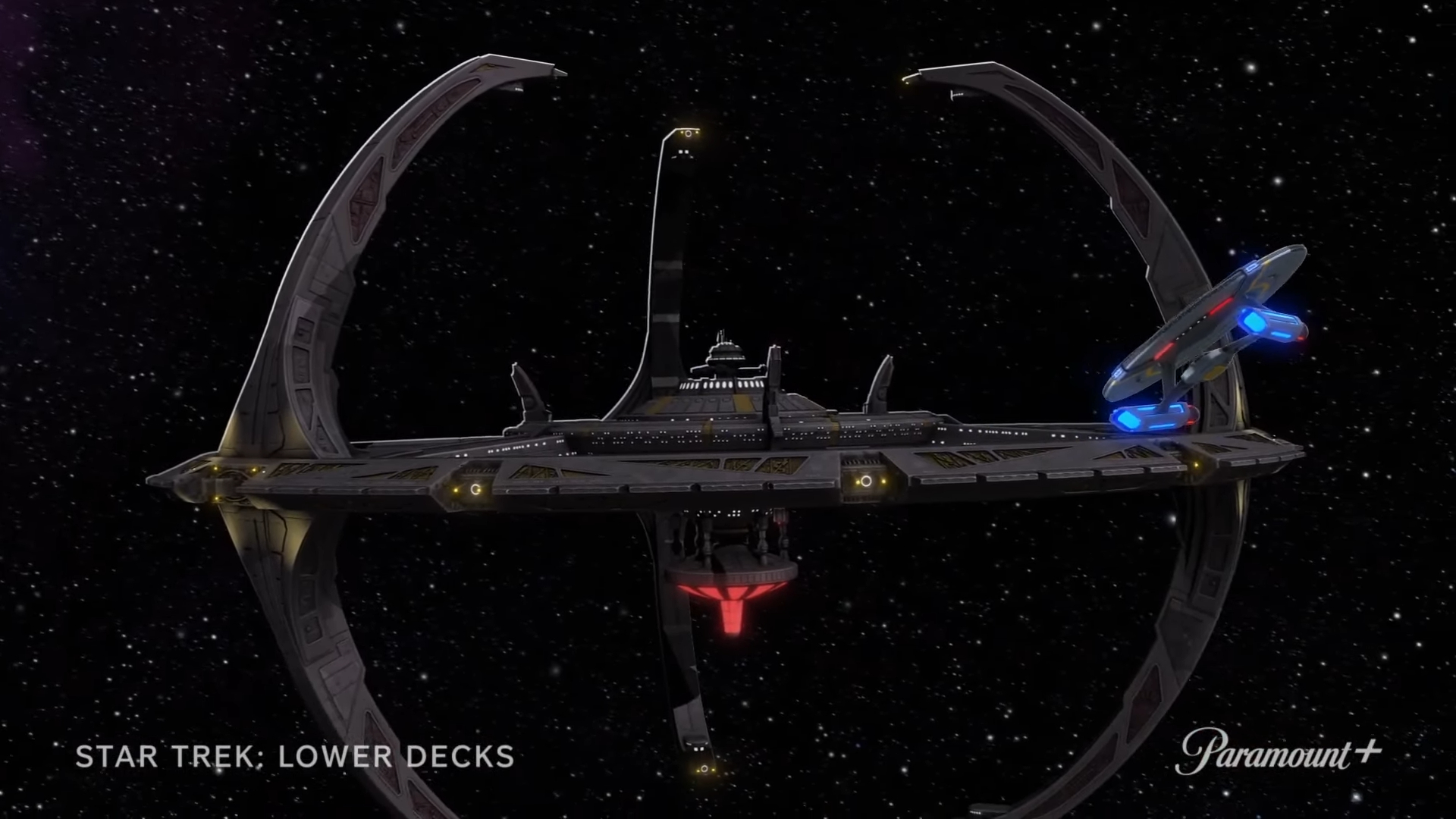 Star Trek Lower Decks initially premiered in August 2020, with Season 2 premiering in August 2021. Star Trek Lower Decks Season 3 is slated to debut on Paramount+ on 25 August 2022. It has already been renewed for a fourth season.
If you like Star Trek, Star Trek Lower Decks is definitely recommended.
Check out the trailer below: