Genshin Impact Teleport Waypoint Located In Malaysia, Singapore, & Other Southeast Asia Locations
HoyoVerse really wants everyone to remember that Genshin Impact exists, so what better way to do that than to pay huge amounts of money for space to plop one of their iconic landmarks in the middle of a real city?
The company did just that by placing a replica of the game's Teleport Waypoint in Bukit Bintang Crossing in Kuala Lumpur, Malaysia. It doesn't actually work, sadly, but it makes for a lovely display to take photos with. The Teleporter comes with cutout stands of characters from the new Sumeru update like Tighnari, as well as the Traveller and other characters from past updates.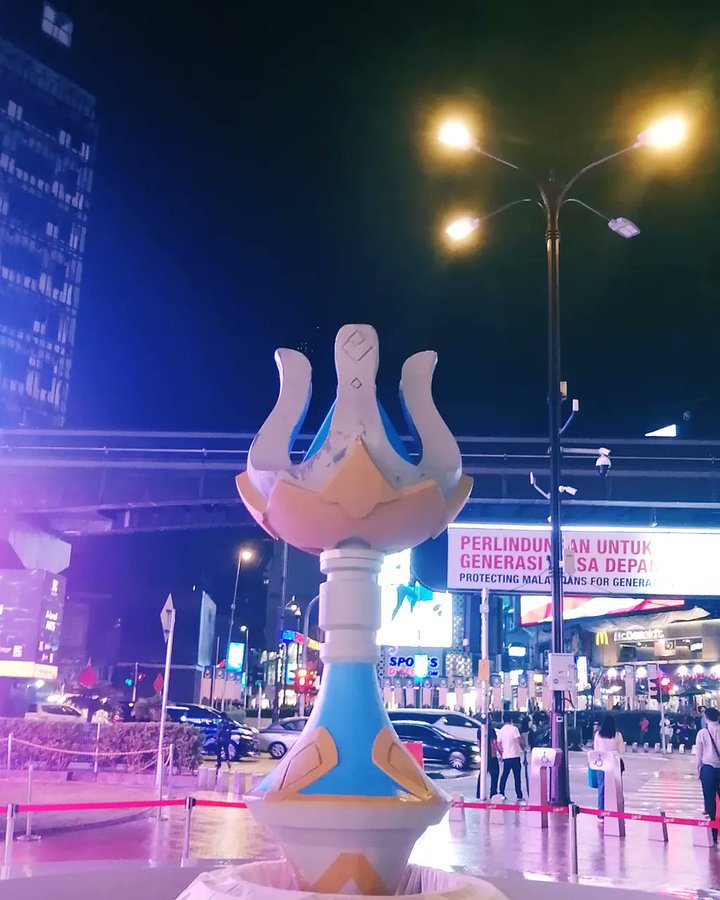 There's also one in Singapore at Plaza Singapura Canopy Plaza, and one in The Philippines at SM Mall of Asia, Metro Manila, at the South Atrium, G/F Entertainment Mall. There's also one in Indonesia at Central Park Mall.
According to the Genshin Impact Facebook page, the Teleport Waypoints in the following countries will be available from 24 August until 6 September; that's two weeks for you to dress your best (as a Genshin Impact character) and pose for all to see. In fact, you can get a bunch of merchandise there if you participate in the following quest at the site:
Quest 1: Travelers can obtain a hilichurl mask upon arrival.
Quest 2: Film a video with the Waypoint.
Quest 3: Post the video on TikTok with the hashtags #GenshinTeleport and #GenshinImpact.
Quest 4: Show the posted video to the staff on site to get a postcard and a bookmark (random style).
The booth will give out prizes from 11am to 9pm daily.