Midnight Fight Express is out right now for PC and Xbox consoles (via Game Pass). If you love beat-em-ups, visceral bone-crunching effects, dark electronica and synth music, grainy filters, and a ton of customizability, you should go play the game right now.
This guide and walkthrough are to tell you how to get high rankings and scores in the game. Midnight Fight Express can be challenging and cheap at times, especially in the last 5 levels, but with practice and perseverance, you'll be getting that A and S ranking in no time flat.
Go Through Each Stage Once & Take Notes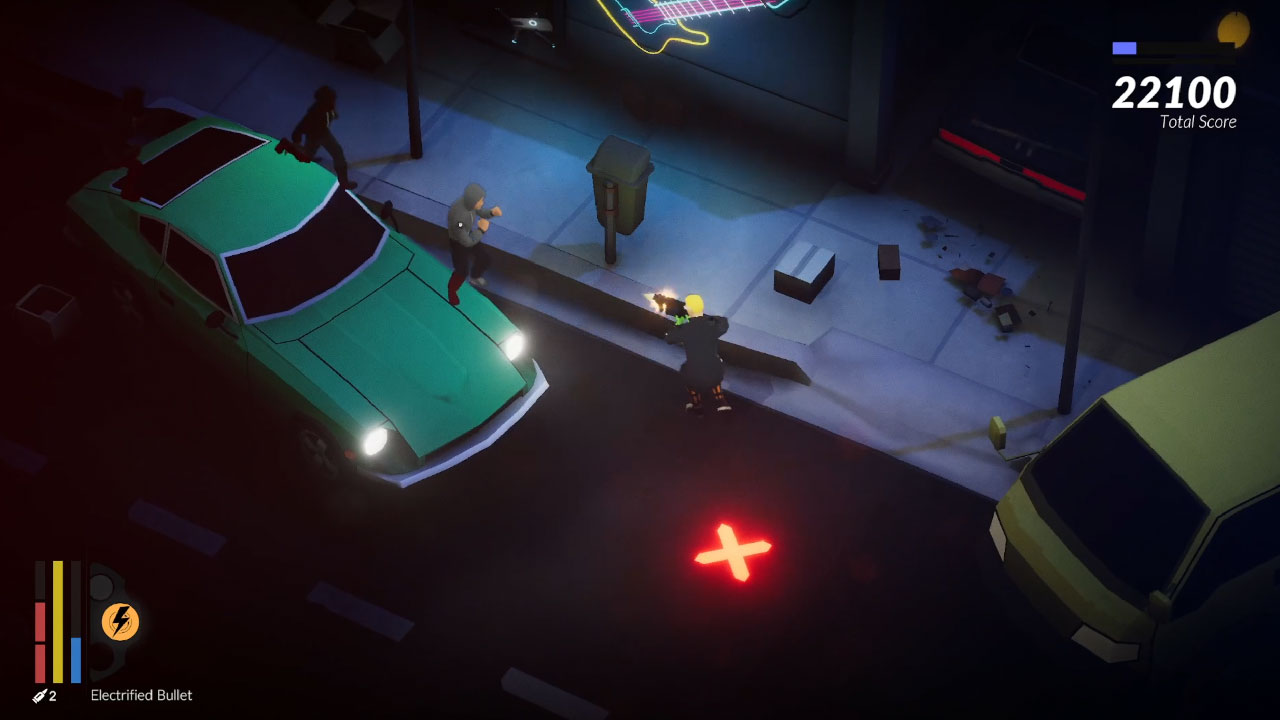 Here's a reality check: you will not score a high grade when you complete a stage the first time around unless blind luck comes into play. Your early moveset will not allow you to use all of your character Babyface's full potential. Since switching up your attacks with variety and keeping the combo chains going are keys to getting good grades, you'll need all the moves you can get in the Skill Tree to make this feasible. As such, playing through all 40 stages of the game will guarantee a full Skill Tree for Babyface.
Yes, you will die a lot, but that's the whole point: you get better until you figure out how to deal with the oncoming mobs be they pirates or Russians. Plus, you also get to note which levels are chock-filled with deathtraps and cheap one-hit kill gimmicks.
Mix It Up, & Fast
Punching with Light and Heavy attacks aren't enough; you need to constantly grab enemies, parry and counter them whenever prompted, throw items that are within your vicinity, pull off finishers after the first two hits (Left Bumper), and grab/chokeslam them. You also need to have a setplay of moves in your head so that you can go through each stage efficiently and without stumbling. The faster you complete a stage, the better your score and grade will be.
Don't Die When Attempting A High-Grade Run
This one's pretty obvious: try not to die if you want that end-of-level bonus. If the inevitable happens (and it will in certain stages with cheap death traps), at least die once and keep it that way. While the "No Death" score at the tally screen is pretty sizeable, the attack variety, combo chain length, and speed/efficiency in completing the stage are prioritized higher than other scoring factors.
Midnight Fight Express High-Level Play
Boss Walkthrough