As with any Resident Evil title after part 4 back in 2003, the latest entry/remake has its own Mercenaries mode. Basically, you play as any selectable character from Leon to Luis gunning down hordes of crazed villagers and enemies before time runs out. The mode is less about survival and more about getting the fastest times and the best kills/score. No fuss about limited ammo; just worry about finishing the mode in style.
Earning S-Rank in Resident Evil 4's Mercenaries mode is pretty standard, though not without its hurdles. Here's how you can do it via our guide.
---
Resident Evil 4 Mercenaries S-Rank Guide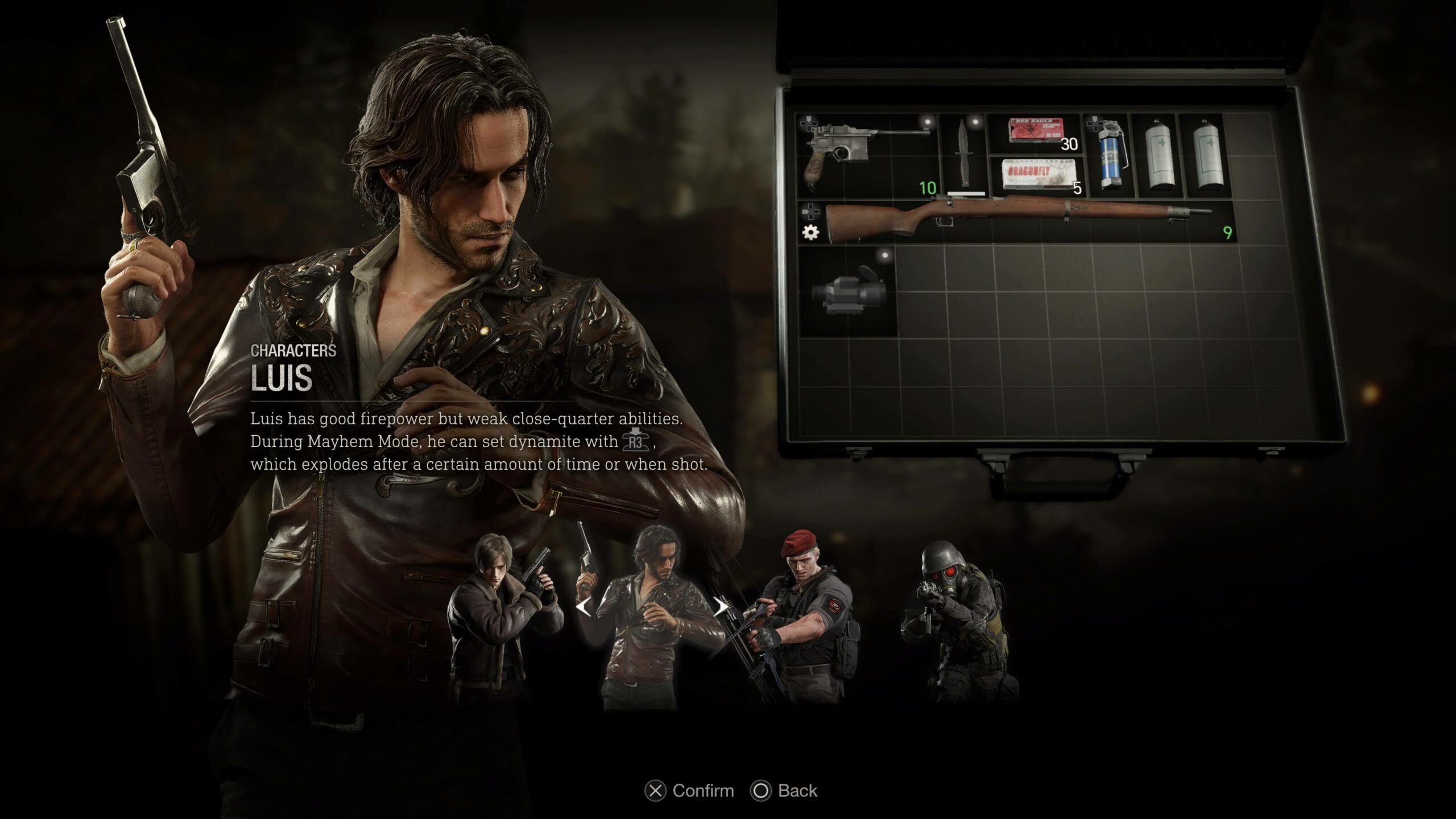 You Only Need 200k For S-Rank
The high score to get past for this version of Mercenaries is 200,000. If you can rack up a combo of 50 kills consistently and with practice, this is a manageable target to hit. The best part? You don't need to survive the whole Mercenaries round; just hit the 200k and if you get overwhelmed and killed, the score is saved.
Use Explosive Enemies For AoE Kills
Dynamite enemies should be kept alive as they can keep your combo going. When they blow up, they damage other enemies.
Special Abilities Give You Invincibility Frames
Racking up kills power up your special ability meter. These powerful special moves are useful not just to boost your stats or deal powerful attacks, but they give you invincibility for a few seconds. This can help you out when you're surrounded.
---
Resident Evil 4 Mercenaries Unlock Guide
Aside from Leon, each other new character is unlocked by earning an A-rank (100,000 points) on a stage as the previous character. Here's the order of unlocks:
Luis: finish Mercenaries as Leon with A-Rank.
Krauser: Finish Mercenaries as Luis with A-Rank.
Hunk: Finish Mercenaries as Krauser with A-Rank.
Here are the stages you can unlock; you start with Village as the default.
The Castle: beat Village.
The Island: beat The Castle.
RE4 Remake Mercenaries Weapons
Here's how you can unlock the following weapons in Mercenaries mode.
Handcannon: Get S-Rank on all three stages. Then, head to the Extra Content Shop and buy the weapon for 1,000 CP.