Imagine finding out that you lost your job on social media. That's exactly what happened to Overwatch League player Sang-min "Myunb0ng" Seo, who was a support player for New York Excelsior.
He discovered that he was fired via an official tweet from New York Excelsior, which bid him goodbye. That tweet and Seo's response to it have been deleted, but thanks to The Verge, we have a screenshot of it.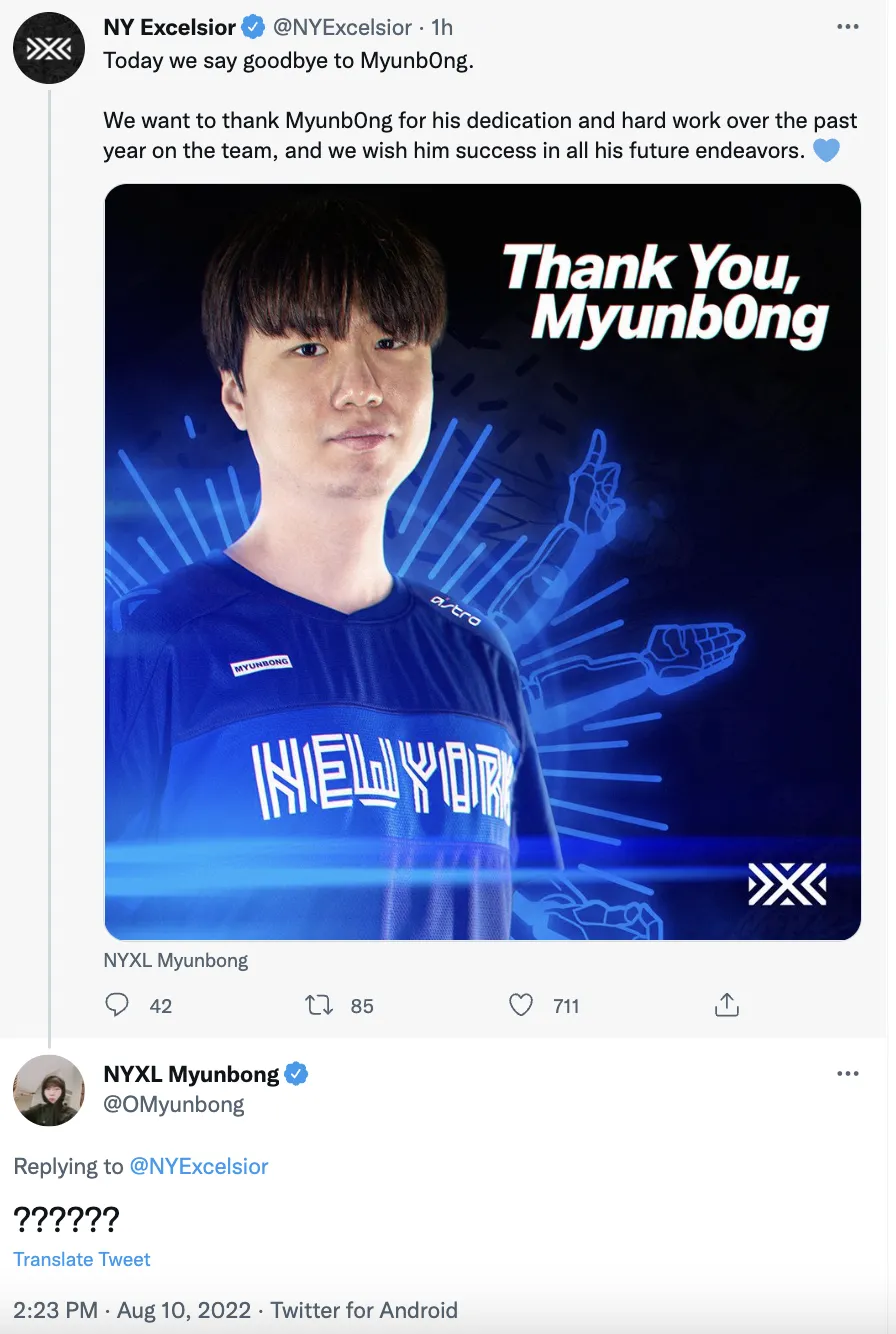 Since the incident, New York Excelsior has apologized on Twitter, stating:
"Today, we posted an announcement thanking Myunb0ng for his time with us, however we failed to properly communicate with the team before this announcement was made. We take full responsibility and there are no excuses. To Myunb0ng, we are deeply sorry for our miscommunication and putting you through this situation."
It's in bad taste that esports organizations can't even communicate properly with their players, especially when it's regarding the loss of their jobs. No one likes being hit over the head like this, let alone publicly on social media. Let's hope the esports industry continues to improve in the treatment of their players.
Myunbong himself also tweeted earlier today: