By Alleef Ashaari|September 1, 2022|
Lost Light, a free survival shooter game developed by NetEase Games, has kicked off its global launch today. Developed with NetEase's game engine Messiah and currently available on iOS, Android, and PC, it is aimed to bring a refreshing warfighting experience to players all over the world. Since its first CBT in 2021, Lost Light has attracted more than four million players and the game has ranked among the Top 30 New Games on Google Play multiple times.
The story of Lost Light takes place in the 2040s in a post-apocalyptic world where a pheromone outbreak has rendered the world to succumb to chaos. In order to continue human civilization, people have to move to underground shelters and the Firefly Project comes into being. As a member of the Firefly Force, players find themselves trying to survive in the perilous exclusion zone.
Lost Light stands out from the ordinary shooting game market filled with battle royale elements. It strives to find a new path for survival shooter games. The "survival in the match and progression outside the match" gameplay offers a more realistic and exciting gaming experience. The game abides by the rule of "high risk-high return" and is seasoned with elements such as survival, warfighting, and progression. Relying on tactics to evacuate from the exclusion zone is the only objective in the game.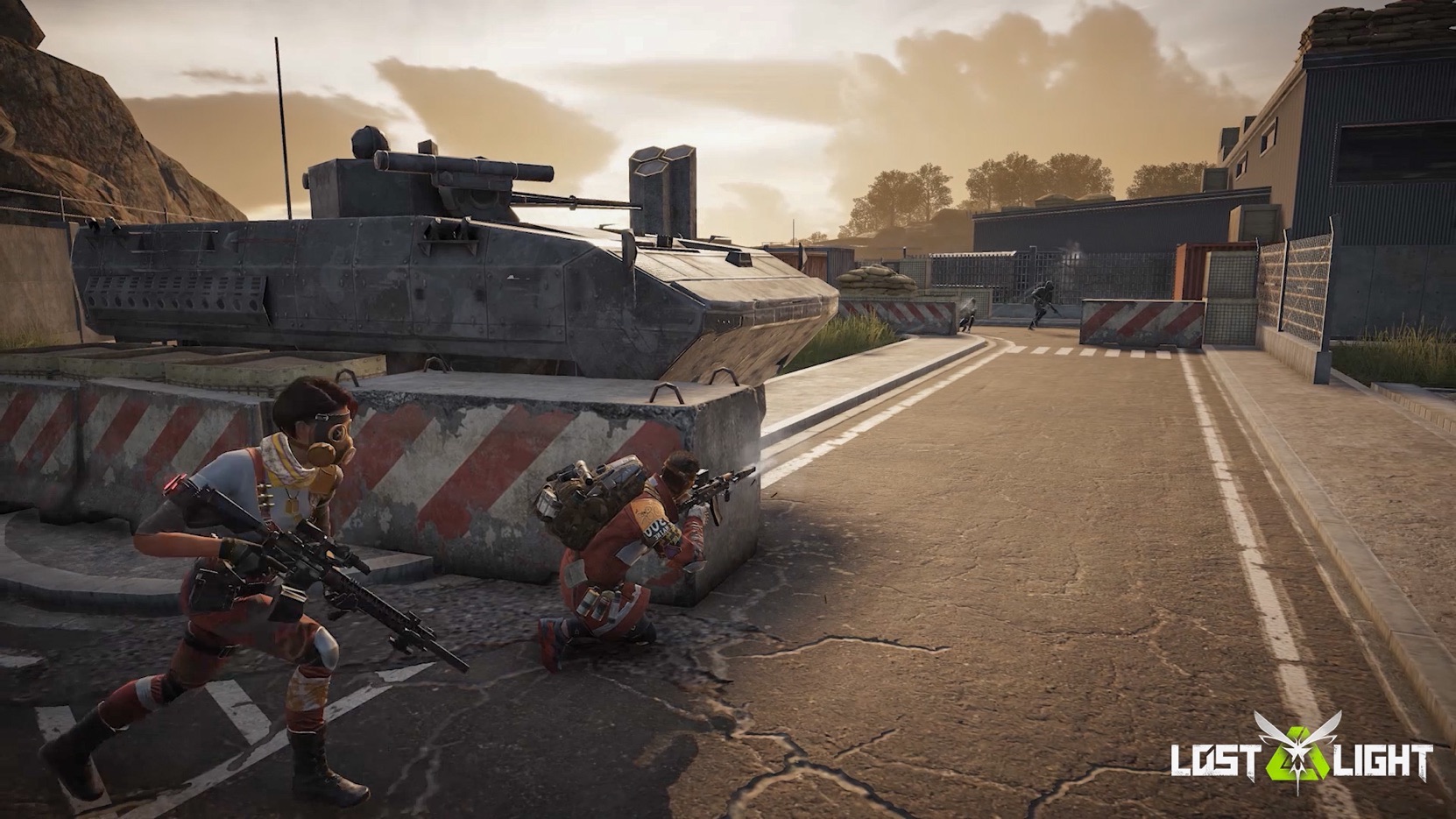 Lost Light supports cross-play on iOS, Android, and PC. Players can team up with their friends anytime, anywhere, thanks to cross-platform support. After a series of tweaking and refining, the mobile version currently supports devices with at least 2GB of RAM. The PC version supports devices with a GTS 450 GPU or better, 4 GB RAM, and Windows 7 SP1 or above.
Search every inch of the battlefield for resources, food, and supplies and sell them in the exclusion zone for a profit. Players can build their own shelter in this post-apocalyptic world and write their rules of survival.
The battlefield is a place without constancy and players' tactics are crucial. Direct assault or try to outflank the enemy? Armed to the teeth or be a minimalist? Execute or rescue them when seeing a knocked-out enemy? Different tactics can have different outcomes. Staying alive and successfully escaping is all that matters. The highly customizable firearm modification system offers thousands of possibilities.
Team up with up to four friends and lead the team to escape from the perilous exclusion zone and take home fat loot. The custom lobby mode also offers diversified gameplay. However, the game is currently unavailable in the following countries or regions: Belgium, Vietnam, South Korea, and the People's Republic of China (including Hong Kong, Macao, Taiwan & Mainland China).