Platforms: PS4, Xbox One, Nintendo Switch, PC
Genre: Survival Horror, Retro, Puzzle, Action
Remember those 32-bit survival horror games from the PS1 era? Games like Resident Evil, Silent Hill, Alone In The Dark and others were influential and would go on to become iconic franchises. rose-engine's Signalis is a throwback to that era of survival horror games; a classic survival horror experience set in a dystopian future where humanity has uncovered a dark secret.
Event Horizon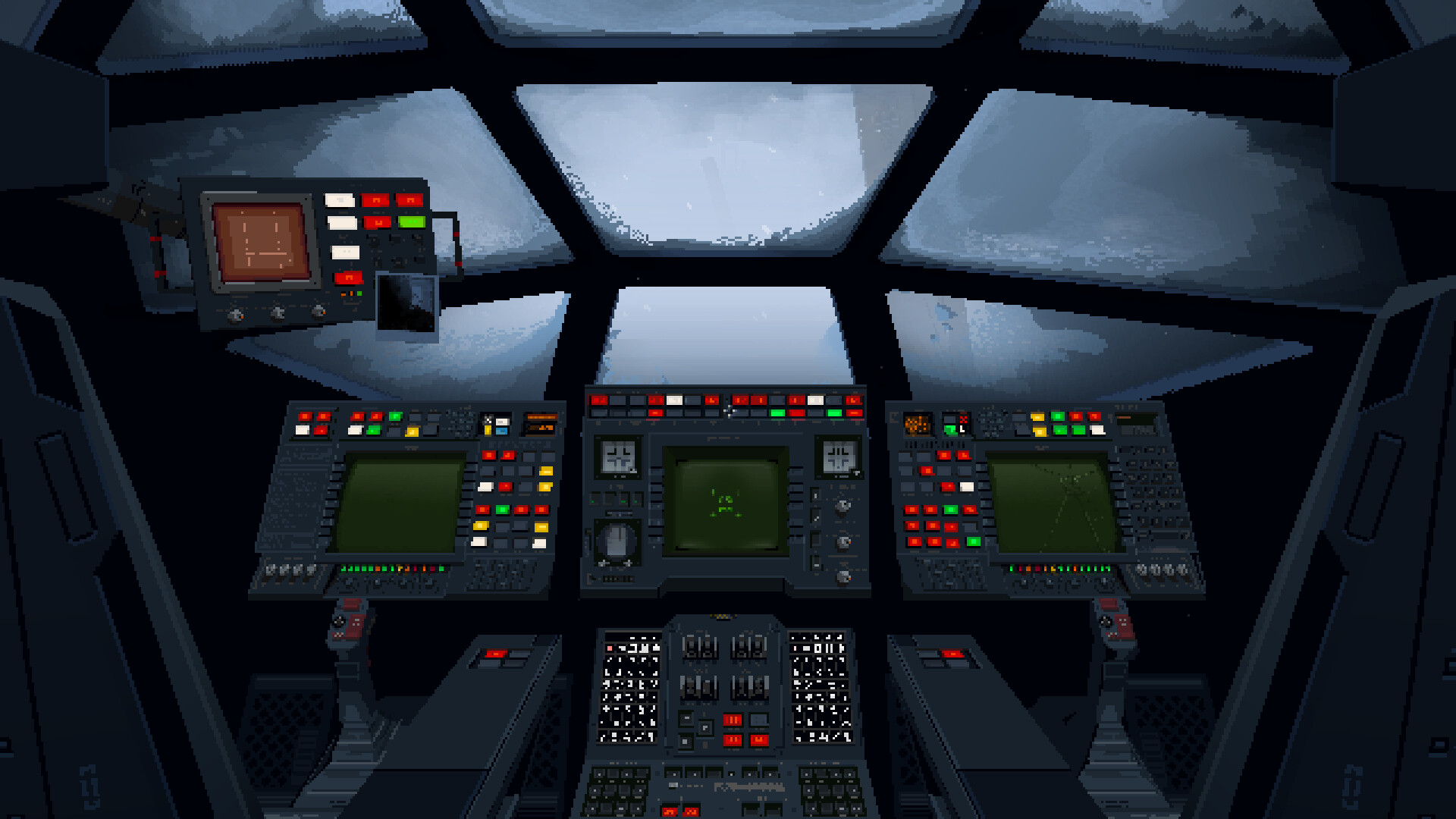 While Signalis does play a lot like the classic Resident Evil and Silent Hill games, the tone and setting in the game are closer to that of games like Dead Space or movies like Paul W.S. Anderson's Event Horizon. It's cosmic horror, or Lovecraftian horror in space.
In Signalis, you play as Elster, a technician Replika with no memories. You'll have to navigate the abandoned bowels of a derelict and seemingly empty spaceship. Of course, it's never really empty. Before I get ahead of myself, a Replika is Signalis' version of an android, similar to those from Ridley Scott's Alien franchise, or the Replicants from the Blade Runner franchise. Seeing me spouting all these science fiction inspirations and references is proof enough that the game will appeal to sci-fi fans, not just horror fans.
What stands out the most in Signalis is definitely its unique visuals and aesthetics, which is inspired by retro 32-bit games. What's even more impressive is that the game will switch between a third-person top-down Resident Evil-like viewpoint and controls and a first-person 3D perspective during selected story sequences. Most of the game takes place in the former (this is where the combat of the game is), while the first-person mode is purely for certain narratives and puzzles on rare occasions in the game.
The game is creepy not only because of the visuals, but also for the foreboding and sinister music. It's full of mechanical sounds, white noise, unholy screeching and other sounds that will make you tense and make your skin crawl.
Meanwhile, the core gameplay in Signalis is classic survival horror, consisting of combat, puzzles, exploration and resource management. There's very limited ammo and healing (though there's actually a difficulty option), enemies that can come back to life even after you kill them (ala classic Resident Evil), and specific save rooms with storage chests that let you lighten your limited inventory space. Yes, most of the game's mechanics feel retro but still acceptable by modern standards. Unfortunately, the limited inventory space is an outdated mechanic that even the Resident Evil franchise has made more accessible. There are only six inventory slots in the game from beginning to end, and you'll need at least two for a single weapon and its ammo.
What this means is that you'll have to do a lot of backtracking to safe rooms just to store items to open up slots for important items that you need to solve a puzzle. It makes the game more tedious than it has to be. Having only six inventory slots for the entire game translates to a frustrating experience, especially when you want to enjoy the other aspects and mechanics in the game. Fortunately, the map in the game is a helpful one. It marks the doors; yellow doors are the ones you need keys for, red doors cannot be opened at all, and blue doors can be opened. Oh, but the game suddenly throws you a curveball in the endgame.
The one accessibility feature that's the most helpful is suddenly removed and taken from the player. Suddenly, I couldn't access the map near the end of the game, which made things harder simply for the sake of being harder.
Besides the combat, the puzzles in the game consist of different random puzzles. Some puzzles require players to utilize a built-in radio frequency mechanic while others include weird stuff like figuring out the correct way to lower the temperature of an incinerator. Some of these puzzles can be too vague and it's difficult to discern how to solve them. In a game where there are no checkpoints, it makes the game a more annoying experience than it should be. There's no reason why a game released in 2022 can't have checkpoints or autosaves. Going retro or classic doesn't excuse that.
Resident Evil In Space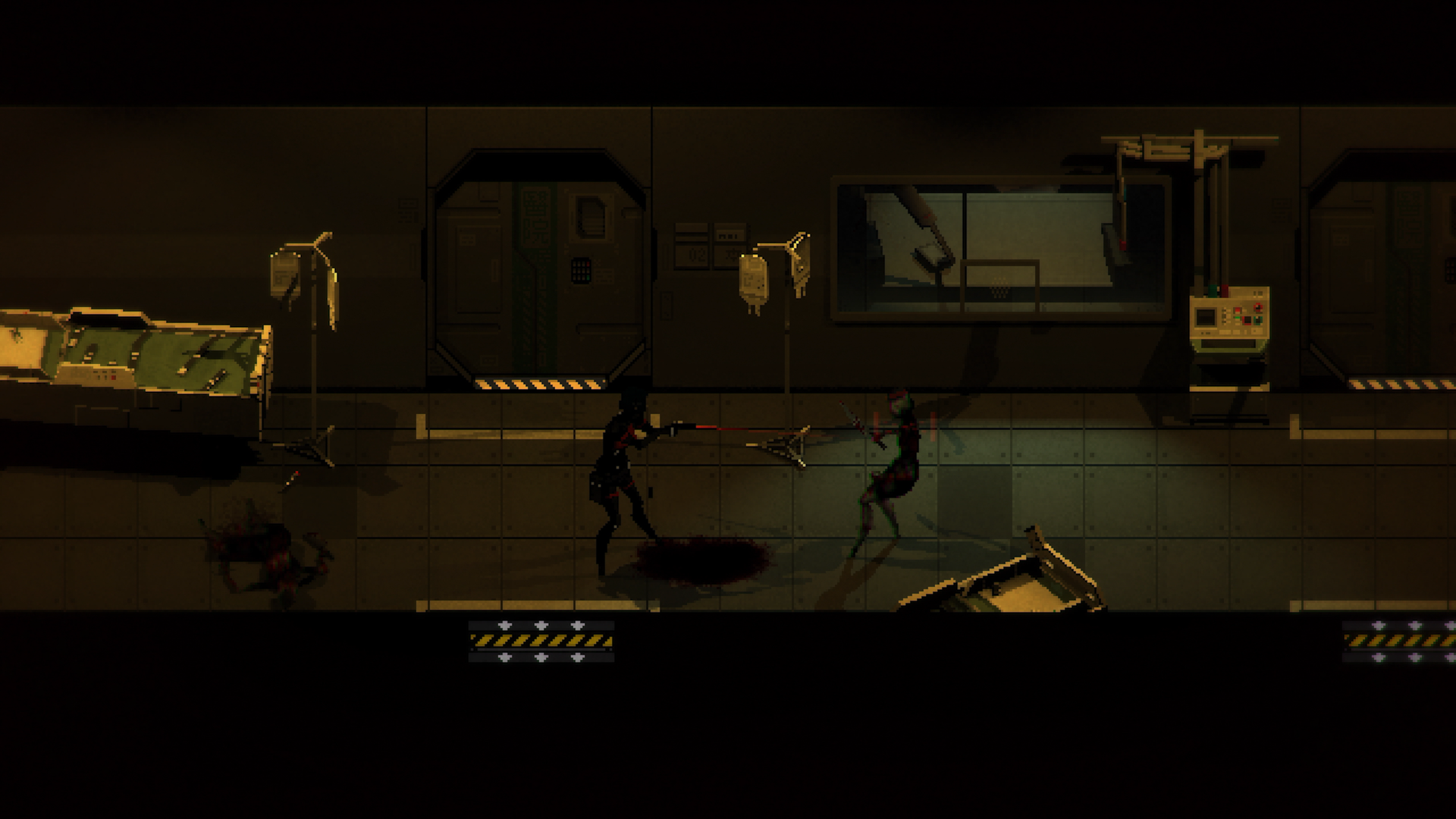 Signalis is worth playing for fans of horror and sci-fi, especially for its visuals, aesthetics and overall atmosphere. That's not even mentioning the music and how much effort the developer put into the artistic side of the game. However, the game lacks a lot of accessibility features that make the experience more frustrating and annoying than it should be.
PROS
Beautiful and unique art style and visuals.
Genuinely tense and scary.
Gameplay that's nostalgic but still feels modern.
CONS
A lot of the puzzles can be too vague to understand.
The game throws a curveball in the endgame.
Inventory system is outdated.
No checkpoints or autosaves.
FINAL SCORE: 60/100
Signalis was reviewed on Steam (PC) via a review code from publisher Humble Games. It releases on PS4, Xbox One, Nintendo Switch and PC via Steam on 27 October 2022.